Iceland's rich musical heritage is a testament to the country's unique cultural identity. From the hauntingly beautiful folk melodies to the powerful rock and metal bands, Icelandic music has captured the hearts of music lovers worldwide.
In this article, we will explore the top nine Icelandic bands across various genres and delve into the magic of Iceland's music festivals that music enthusiasts don't want to miss during a trip to Iceland.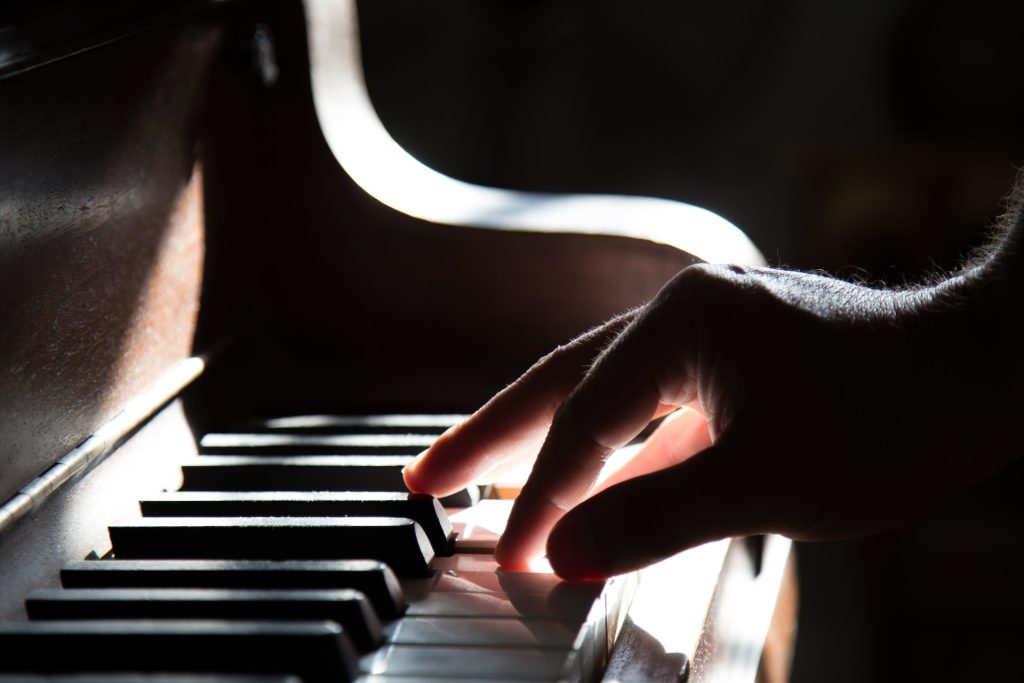 Table of content
Top 9 Icelandic Bands and musician
Best 5 Iceland Music Festivals and events You Must Know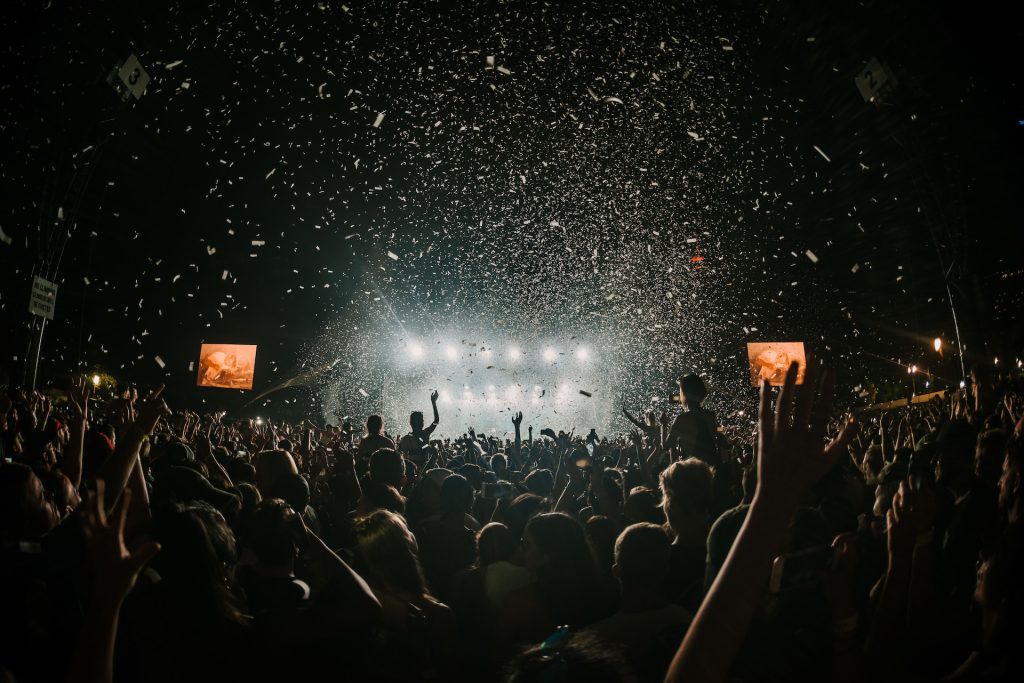 Icelandic Folk Band: Of Monsters and Men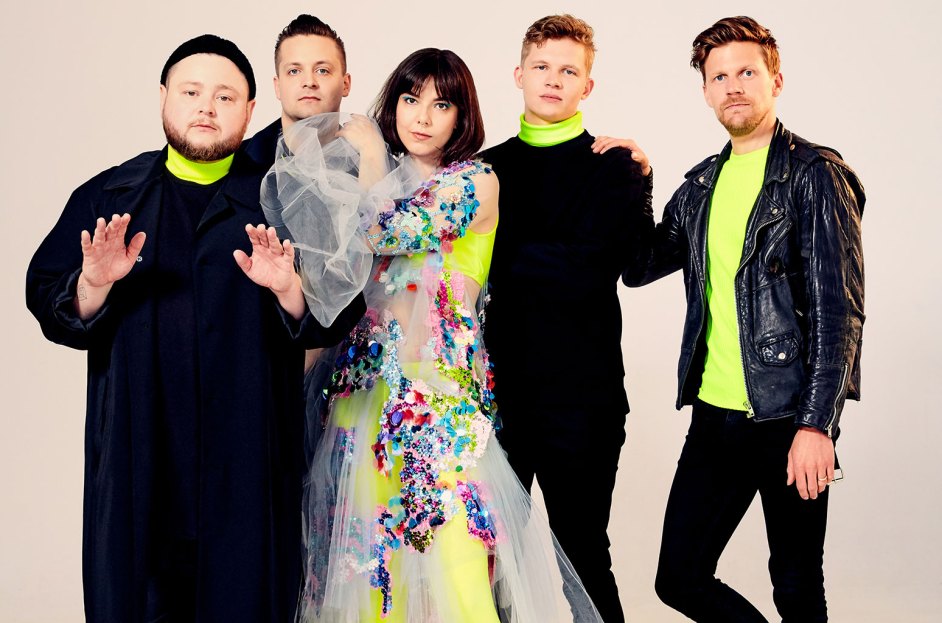 Photo from Billboard/Meredith Truax
Genre: Folk Rock
Language: English
Debut Album: "My Head Is an Animal" (2011)
Of Monsters and Men, formed in Reykjavik in 2010, is an Icelandic folk rock band known for their ethereal soundscapes and emotive lyrics. The band consists of members Nanna Bryndís Hilmarsdóttir, Ragnar Þórhallsson, Brynjar Leifsson, Arnar Rósenkranz Hilmarsson, and Kristján Páll Kristjánsson.
Of Monsters and Men's music is a journey through Icelandic landscapes infused with folk elements that resonate with audiences worldwide. Their debut album, "My Head Is an Animal," was a breakthrough success, featuring hit tracks like "Little Talks" and "Dirty Paws."
The band's music has also been featured in popular movies and TV shows like The Walking Dead and The Hunger Games (Hunger Games: Catching Fire). They have since released two more albums, Beneath the Skin (2015) and Fever Dream (2019).
Of Monsters and Men MV: Lonely Weather
Icelandic Electronica Songwriter: Björk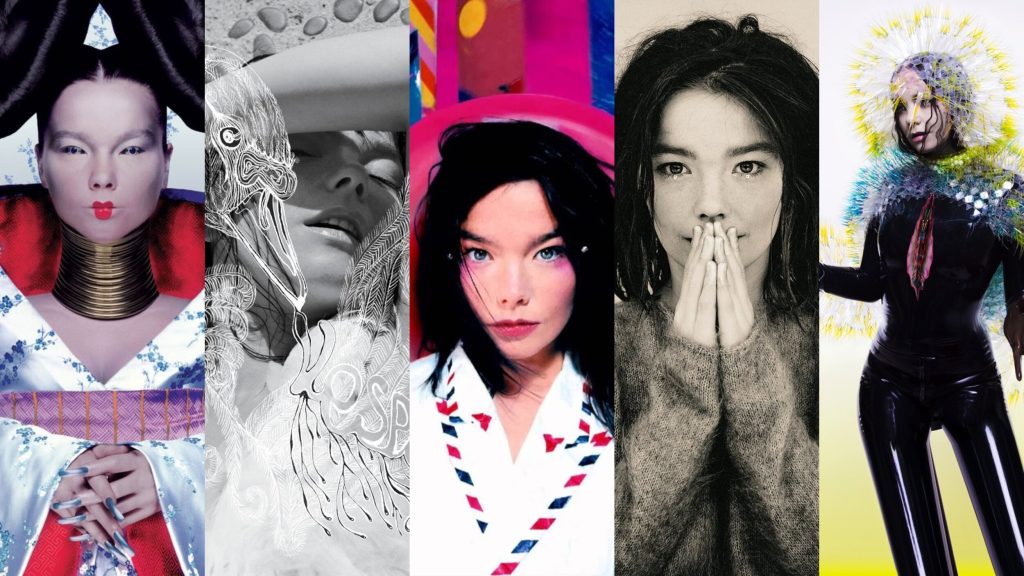 Photo from Albumism.com
Genre: Experimental, Electronic, Pop
Language: English, Icelandic, and occasionally her own invented language.
Debut Album: "Björk" (1977, at the age of 12, with her self-titled album)
Björk Guðmundsdóttir, known simply as Björk, is an Icelandic music legend who has pushed the boundaries of music and art since the late 1970s. Born on November 21, 1965, in Reykjavik, Björk has become renowned for her avant-garde music, eclectic style, and unique vocal prowess.
Her career began at a young age when she released her self-titled debut album, but it was in the late '80s and early '90s that she gained international recognition as the lead singer of the alternative rock band, The Sugarcubes. However, it was her solo career that truly showcased her artistic brilliance.
Björk's music is characterized by its experimental nature, blending elements of electronic, pop, and classical music. Her vocals are a force of nature, capable of conveying a wide range of emotions, from vulnerability to strength. Albums like "Homogenic," "Vespertine," and "Medúlla" are celebrated for their innovation and artistic depth.
Björk's influence extends beyond music. She has collaborated with renowned visual artists, directors, and designers, creating visually stunning music videos and immersive multimedia experiences. Her unique fashion sense and commitment to environmental causes have also made her a global icon.
Björk MV: big time sensuality
Icelandic Rock Band: Kaleo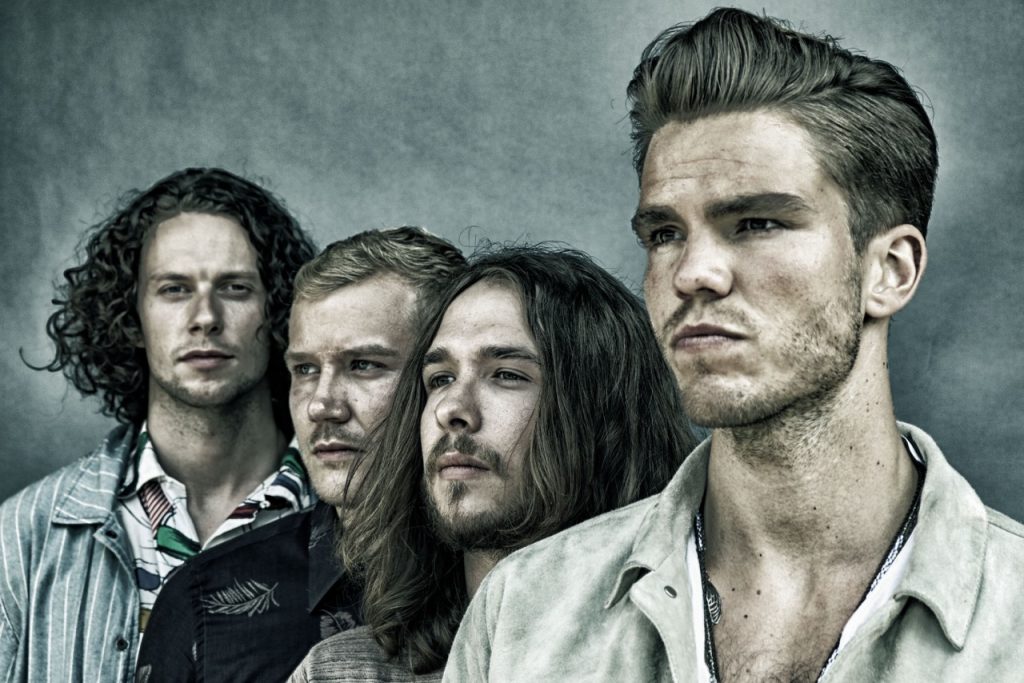 Photo from Rogue Magazine
Genre: Rock, Blues
Language: English
Debut Album: "Kaleo" (2013)
Kaleo, formed in 2012 in Mosfellsbær, is an Icelandic rock band that has gained international recognition for its blues-infused sound and powerful vocals. The band members include Jökull Júlíusson, Davíð Antonsson, Daníel Ægir Kristjánsson, and Rubin Pollock, who were inspired by American blues and artists like Jimi Hendrix and Jim Morrison.
After they secured their first record deal, the band moved to the United States, where they continued to gain popularity. Since then, they have released two more albums, A/B in 2016, and Surface Sounds in 2021. A/B sold over a million albums, and the band's single "Way Down We Go" became double platinum in the United States.
KALEO MV: Save Yourself
Famous Icelandic Rock Band: Sigur Rós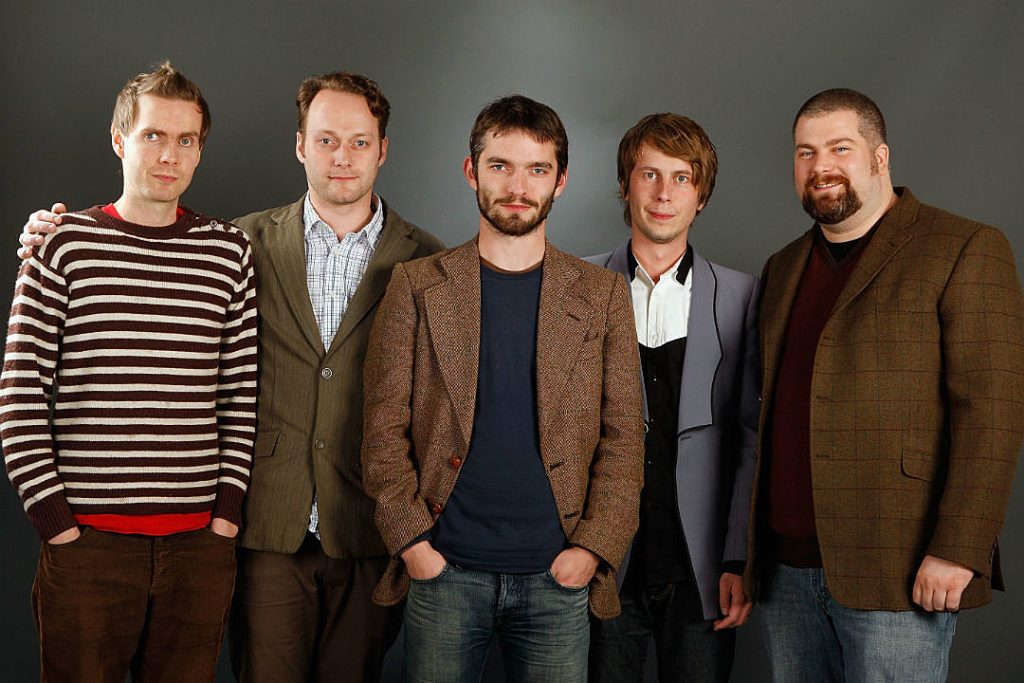 photo from Diffuser.fm
Genre: Post-Rock, Ambient
Language: Hopelandic (invented language), Icelandic, English
Debut Album: "Von" (1997)
Sigur Rós is an iconic Icelandic post-rock band formed in Reykjavik in 1994. The band members include Jón Þór Birgisson, Georg Hólm, Orri Páll Dýrason, and Kjartan Sveinsson, who joined as keyboardist in 1998. The band is renowned for its ethereal and otherworldly sounds, often accompanied by Hopelandic, a unique invented language.
Sigur rós music combines electronic tones with orchestral and rock instruments, along with the iconic falsetto of frontman Jonsi. Their debut album, "Von," marked the beginning of a genre-defining journey, and they have since released five more studio albums. The band has also toured extensively and has performed at major festivals such as Coachella and Glastonbury, and not to mention, their music has also been used in a lot of famous TV series and films, for example the Game of thrones.
Sigur Ros MV: Olsen Olsen
Icelandic Pop Band: Valdimar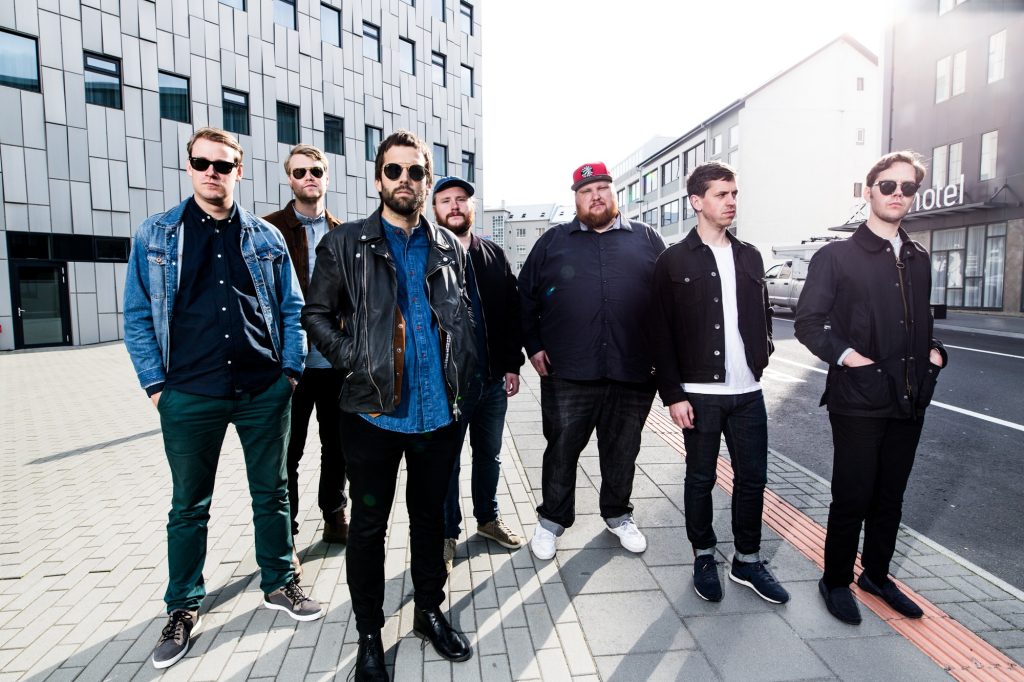 Photo from Valdimar Facebook
Genre: Electro-Indie Pop
Language: Icelandic
Debut Album: "Undraland" (2010)
Valdimar is an Icelandic pop band founded in 2009, known for its soft melodies and heartfelt lyrics. The band was established by duo Valdimar Guðmundsson and Ásgeir Aðalsteinsson, and members Guðlaugur Guðmundsson, Þorvaldur Halldórsson, Kristinn Evertsson and Högni Þorsteinsson joined thereafter. Valdimar's music is sung in the Icelandic language and is a reflection of Icelandic pop sensibilities with a touch of folk influence. Their debut album, "Undraland," introduced audiences to their energetic sound.
Their hit single "Yfirgefinn" became one of the most-played songs in Iceland in 2011. Valdimar has released four albums total, all of which have been successful in Iceland. The band has performed at major festivals in Iceland, including Iceland Airwaves and they regularly tour throughout Europe.
Valdimar MV: Yfir Borgina
Icelandic Pop Band: Vök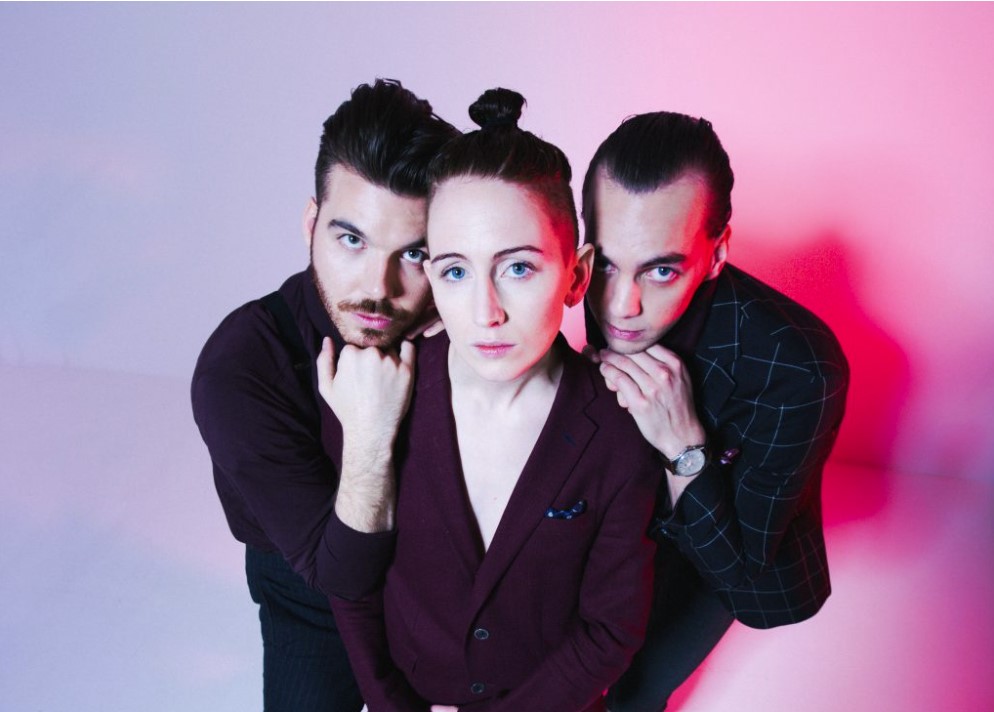 Genre: Pop, Electronic
Language: English, Icelandic
Debut Album: "Figure" (2017)
Vök is an Icelandic pop band that was formed in 2013 by singer Margrét Magnúsdóttir and saxophonist Andri Enokssonwhen. They joined forces to participate in Músíktilraunir, a music competition in Iceland, which they ended up winning with their dreamy electronic pop sound. Soon after, guitarist Ólafur Ólafsson joined the group.
While they recorded singles and extended plays, they didn't release their first full-length album, Figure, until April of 2017. The band has gone on to release two additional albums, In the Dark and Vök. The band's music combines electronic beats with ethereal vocals, creating a unique sonic experience. Currently, the band is made up of original member Margrét, guitarist Einar Stefánsson, and percussionist Bergur Dagbjartsson.
Vök MV: Waiting
Icelandic Heavy Metal Band: Dimma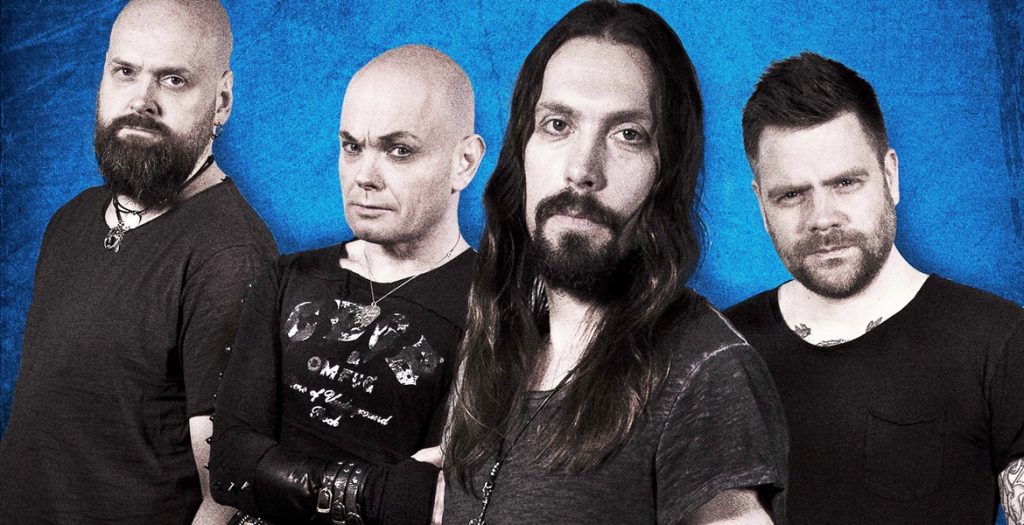 Photo from Nordic Metal
Genre: Heavy Metal
Language: Icelandic
Debut Album: "Dimma" (2005)
Dimma is a prominent Icelandic heavy metal band from Hafnafjörður, just south of Reykjavik. They formed in 2004 and are known for their aggressive sound and powerful stage presence. The band members include Stefán Jakobsson on vocals, Ingó Geirdal on guitar, Egill Örn Rafnsson on drums, and Silli Geirdal on bass guitar.
Dimma's music is a relentless onslaught of heavy riffs and intense lyrics, making them a force to be reckoned with in the Icelandic metal scene. They've released a whopping six full-length studio albums, along with two live albums and three singles. Recently, in 2020, they came second in the running to participate in the Eurovision Song Contest on behalf of Iceland.
DIMMA MV: Skuggamyndir
Icelandic Pop Band: Retro Stefson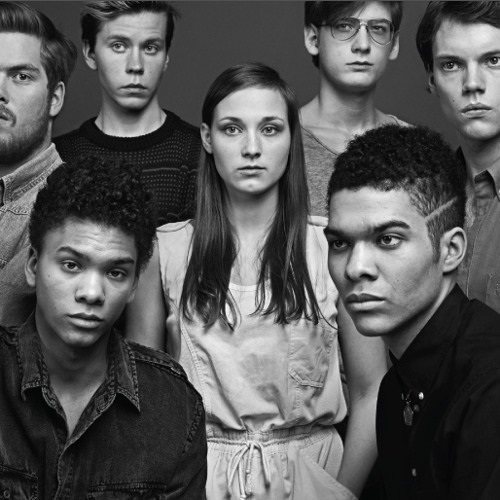 Photo from Visir-MYND/ARI MAGG
Genre: Alternative Pop
Language: Icelandic, English
Debut Album: "Montaña" (2008)
Retro Stefson was an Icelandic pop band that formed in 2006 in Reykjavik. They quickly became well-known for their upbeat, infectious pop tunes and vibrant live performances. The band was originally formed by Unnsteinn and Logi Stefánsson, growing the band to a total of eight members.
Instrumentals included guitar, bass, keyboards, synthesizer, percussion, and drums, used to create fun dance music and alternative pop. They went on to release three more studio albums, Kimbabwe, Retro Stefson, and finally, Scandinavian Pain. They eventually disbanded in 2016, leaving behind a legacy of pop tunes. 
Retro Stefson MV: Glow
Icelandic Folk Band: Árstíðir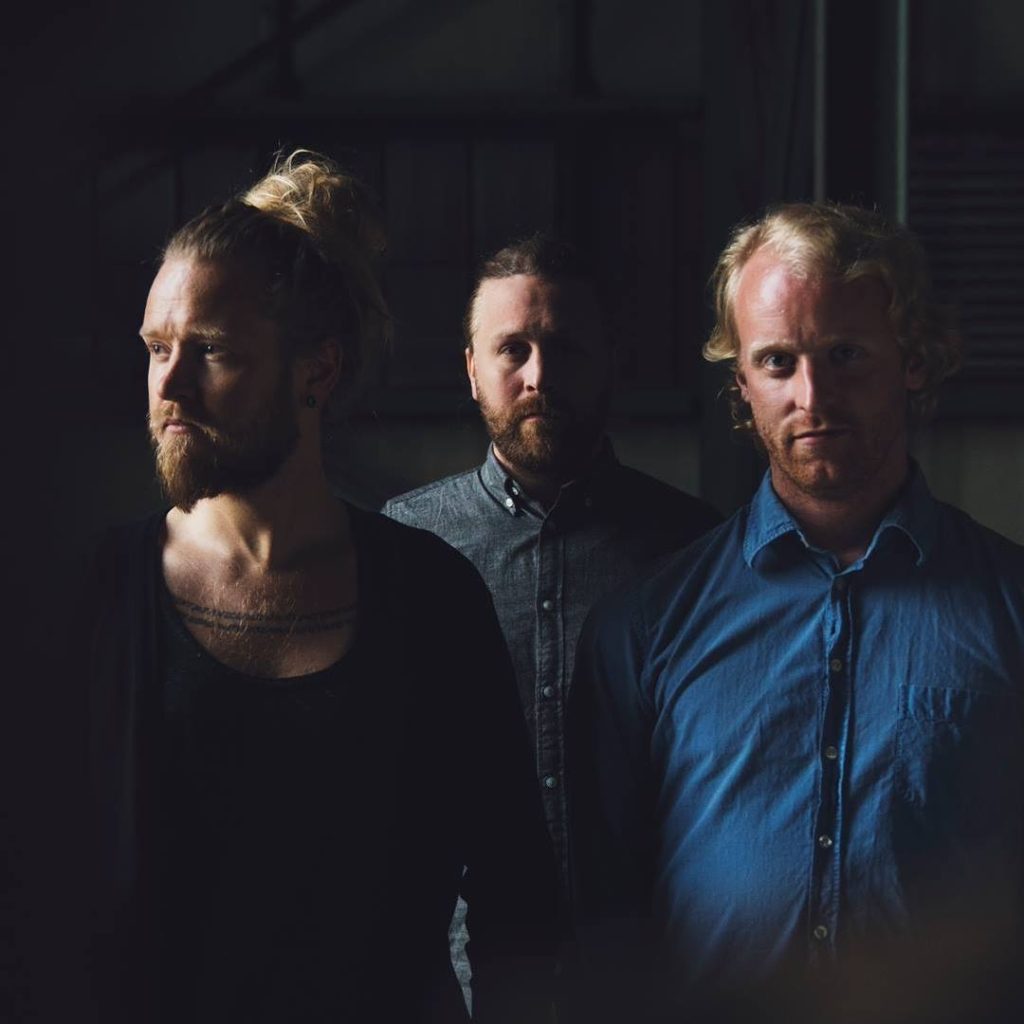 Photo from Árstíðir Facebook page
Genre: Folk
Language: Icelandic, English
Debut Album: "Árstíðir" (2009)
Árstíðir is an Icelandic folk band formed in 2008, known for their hauntingly beautiful harmonies and acoustic sound. The band members include Daníel Auðunsson, Gunnar Már Jakobsson, and Karl James Pestka, and the trio is defined by their vocal harmonizing, as all three members sang. The band grew to include cellist Jónas Jensson and pianist Jón Elísson prior to recording their first album, and violinist Karl James Pestka joined in 2010.
The band has its own record company and crowdfunded one of their albums with a Kickstarter campaign. One thing that characterizes the band is their unique venue choices. They've performed in cemeteries and churches and went viral online in 2013 after performing an Icelandic hymn in a train station in Germany. They've launched seven studio albums total to date, and although they have lost a few members along the way, they are still going strong today.
Árstíðir MV: Heyr himna smiður (Icelandic hymn) in train station
Best 5 Iceland Music Festivals You Must Know
Iceland may be a small country, but it has an extensive music scene. Icelandic music is truly unique to anywhere else in the world, and the island is home to a number of world-renowned musicians and bands such as those we've highlighted above.
The music festivals in Iceland provide a great opportunity to experience multiple of the country's artists in one place. With a diverse range of festivals to choose from, for every music taste, there is something for everyone in the Icelandic music scene. If you're taking a trip to Iceland, here are some of the best music festivals that you should know about:
1. Iceland Airwaves

Location: Reykjavik
When: November
Ticket Price Range: Tickets range from ISK 11,900 ($88 USD) for a day pass to ISK 19,900 ($145 USD) for a weekend pass, with upgrades available.
Iceland Airwaves is the largest and most well-known music festival in Iceland. The festival takes place in Reykjavík, Iceland in November and features a wide range of artists from Iceland and around the world, spanning genres such as indie rock, pop, electronic, and folk.
Different from other music festivals, the concerts at Iceland Airwaves are held at various venues around the city, instead of all in one place. This gives guests the unique opportunity to experience unique cultural venues in Reykavjik, including The Fríkirkjan church, Reykjavik Art Museum, and the Iceland Airwaves Center. The festival features 80+ artists, giving guests the opportunity to truly experience a wide range of genres and musical talents throughout the three-day event.
2. Bræðslan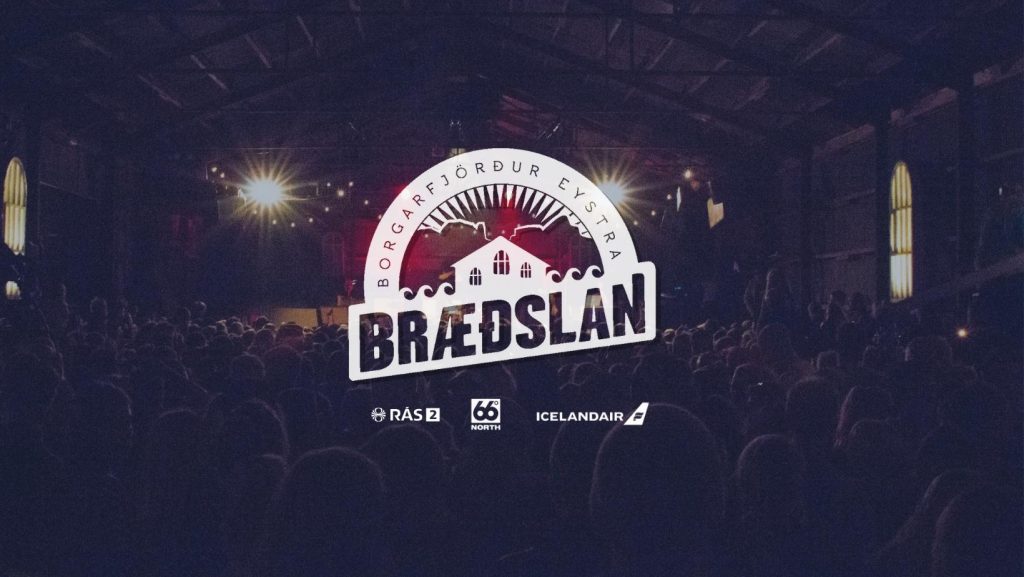 photo from Bræðslan facebook page
Location: Borgarfjörður Eystri
When: July
Ticket Price Range: Prices can vary by year, but typically around ISK 9,300 ($68 USD)
Bræðslan Music Festival is an annual music festival that takes place in an abandoned fish factory in Borgarfjörður eystri, on the last Saturday of July in Iceland each year. The festival is known for its intimate atmosphere, only selling 800 tickets for each event, and it's set in a picturesque location surrounded by mountains and hiking trails.
Bræðslan has featured a number of world-renowned musicians, including Of Monsters and Men and Damien Rice. The festival was founded after Emiliana Torrini held a concert in the fish factory in 2005 when she wanted to create a unique and memorable experience for fans of the genre. Festival-goers also camp onsite, and people come from around the country to enjoy this one-of-a-kind experience. and you may even get a chance to see Iceland puffins.
3. Dark Music Days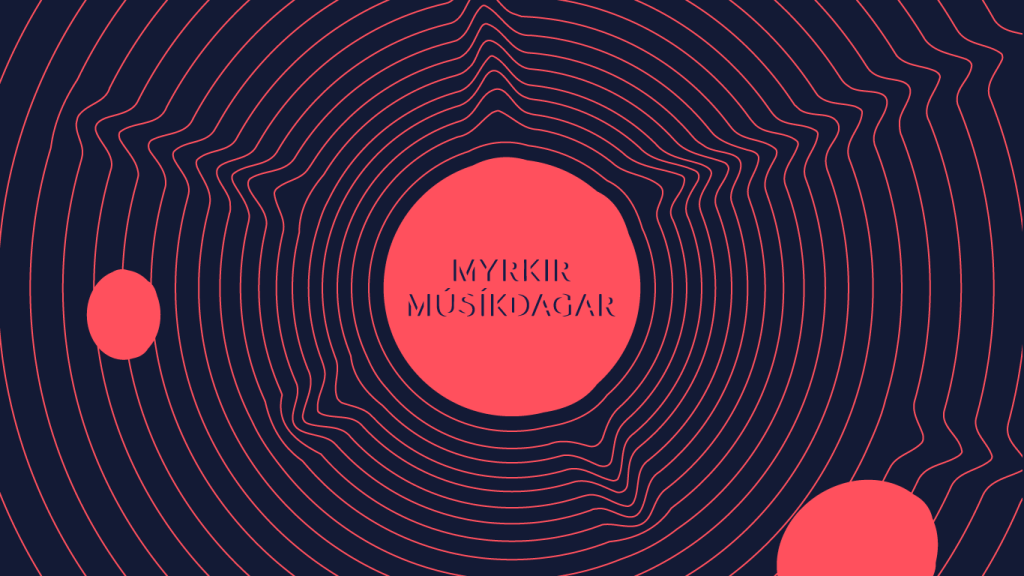 photo from Dark Music Days official site
Location: Reykjavik
When: Winter
Ticket Price Range: Varies by year
Dark Music Days is an annual contemporary music festival that takes place in Reykjavík, Iceland in winter. The festival showcases a variety of new and experimental music from Iceland and around the world. Dark Music Days is known for its innovative programming and its focus on challenging and thought-provoking music.
The festival was founded in 1980 by the Society of Icelandic Composers. Dark Music Days has featured a number of world-renowned composers and performers, such as John Cage, Steve Reich, and Björk. The festival also features a variety of other activities, such as workshops and lectures.
4. Aldrei Fór Ég Suður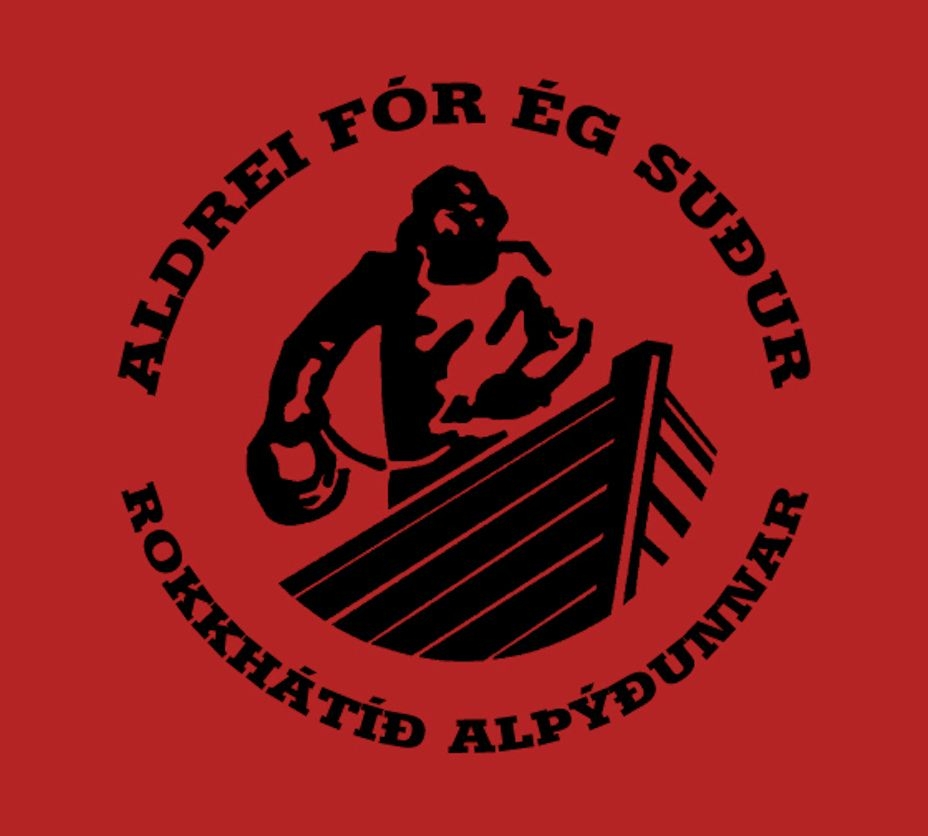 Photo from Aldrei Fór Ég Suður Facebook page
Location: Isafjordur
When: April
Ticket Price Range: Free
The Aldrei Fór Ég Suður festival is a unique and beloved cultural event that takes place annually in April, in Ísafjörður, a picturesque town located in the remote Westfjords region of Iceland. Translating to "I Never Went South" in English, this festival has earned a reputation as a vibrant celebration of Icelandic music and culture, drawing both local and international talent to its stage.
What makes Aldrei Fór Ég Suður truly special is its unconventional approach to music festivals, as it embodies the very essence of Iceland's independent spirit and artistic diversity. The festival's non-commercial ethos, with free admission for all, allows everyone to partake in this cultural celebration, making it a truly inclusive and community-driven event.
5. LungA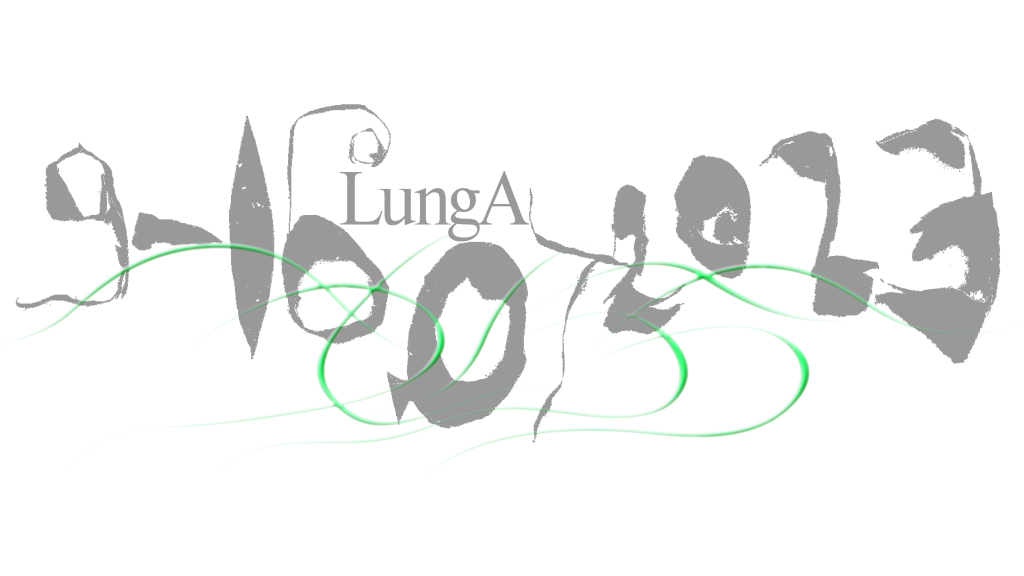 Photo from LungA website
Location: Seydisfjördur
When: July
Ticket Price Range: Prices vary, starting from ISK 6,900 ($50 USD)
Lunga is an art and cultural festival that takes place each year in Iceland in July, in the small town of Seydisfjordur, which is nestled in a fjord in the Eastfjords region of Iceland. The town's historic buildings and natural beauty provide a stunning backdrop for the festival.
Every July, visitors can enjoy a wide range of art and cultural events, including music, theater, dance, film, and visual arts. The festival also features a variety of workshops and educational events. It's known for its inclusive and welcoming atmosphere, attracting people from around the world to celebrate art and culture. 
Experience the Music of Iceland
Icelandic music is a tapestry of genres and emotions that reflect the country's unique landscapes and culture. The bands mentioned above, along with the vibrant music festivals, are essential to understanding and appreciating the musical treasures Iceland has to offer. Whether you're a fan of folk, rock, pop, or heavy metal, Iceland has something extraordinary to offer in its music scene.