Iceland is a bucket listed stopover destination for travellers flying between North America and Europe. Icelandair, the country's flagship airline, even offers extended free stopovers trips that allow travellers to visit Iceland for up to seven nights at no extra cost!
That said, most stopovers in Iceland may only be for a few hours and short on time, but if you're stopping in Iceland anyway, why not make the most of it? By planning ahead and booking your flights strategically, you can have an extended stopover of up to 24 hours. But is 24 hours or less enough time to explore Iceland? Read on to find out!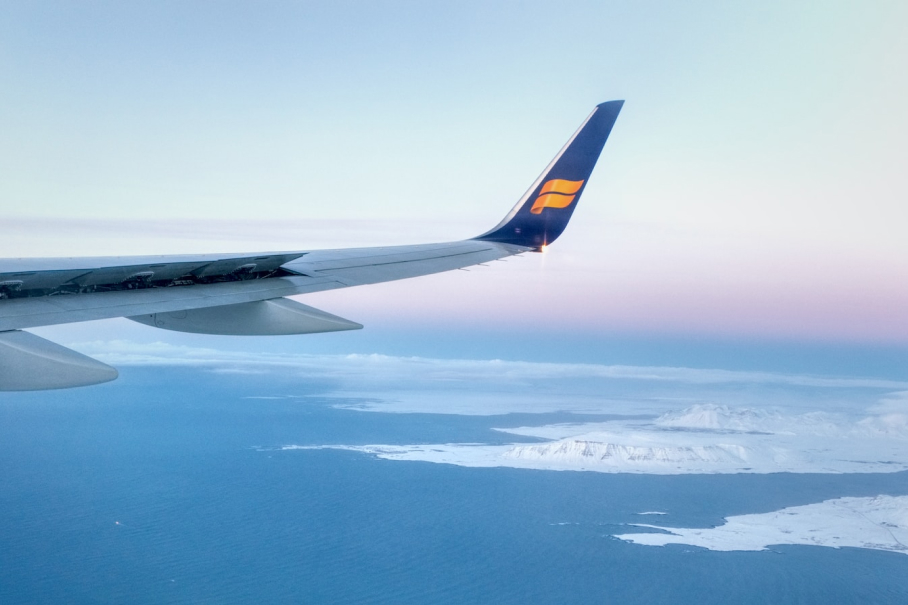 Table of content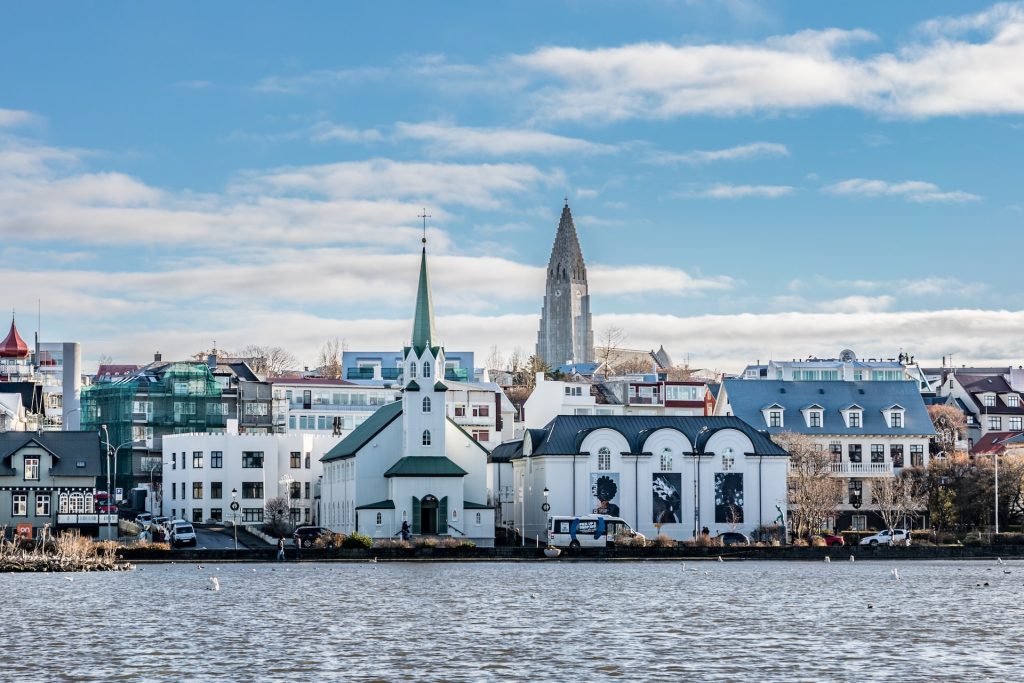 Is a stopover in Iceland worth it?
As long as you have a stopover in Iceland of at least 3 hours, it's absolutely worth planning to get out of the airport to explore. A stopover in Iceland allows you to maximize your holiday instead of sitting in an airport lounge for hours. Iceland is conveniently located between North America and Europe, and many airlines fly through Iceland, so it's straightforward to book a stopover. You can explore Iceland's stunning landscapes, soak in geothermal pools, and experience the country's unique culture.
Icelandair, the primary airline in Iceland, has been offering Icelandair stopover options trips to travellers since 2010. This program allows passengers to stop in Iceland for up to seven nights at no extra cost! This is a great option, as most international airlines will only allow up to a 24-hour layover. That said, if you don't plan on flying Icelandair or taking advantage of the extended stopover, it's still worth it, even if you only spend less than 24 hours in Iceland.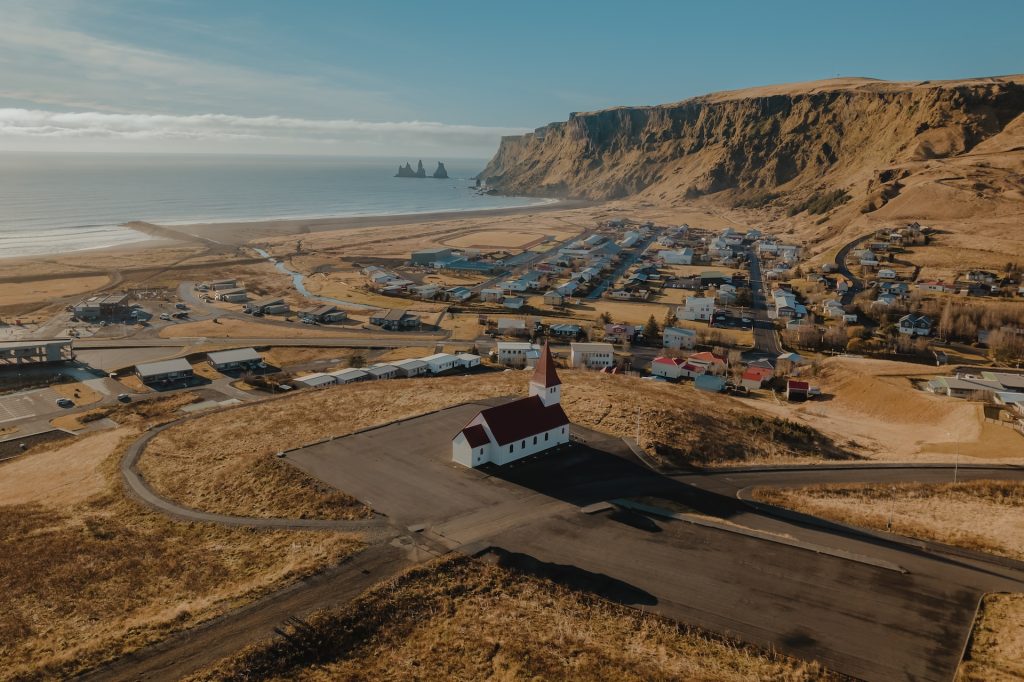 Can I leave the airport during a layover in Iceland?
Anyone is allowed to leave the airport during a layover in Iceland, but we only recommend doing so if you have at least 3-4 hours between flights. You need to allocate time to clear customs and immigration, travel to your chosen destination and return in time to check-in for your onward flight.
It's also important to keep in mind that, depending on what passport you hold, you may need to have a visa to enter Iceland. Iceland is part of the Schengen agreement, so if you're from a Schengen country, you won't require a visa.
There are special exemptions and regulations depending on where you're from, but make sure that you check if you need a visa for Iceland before you travel, as you need to allocate time to have your visa application approved.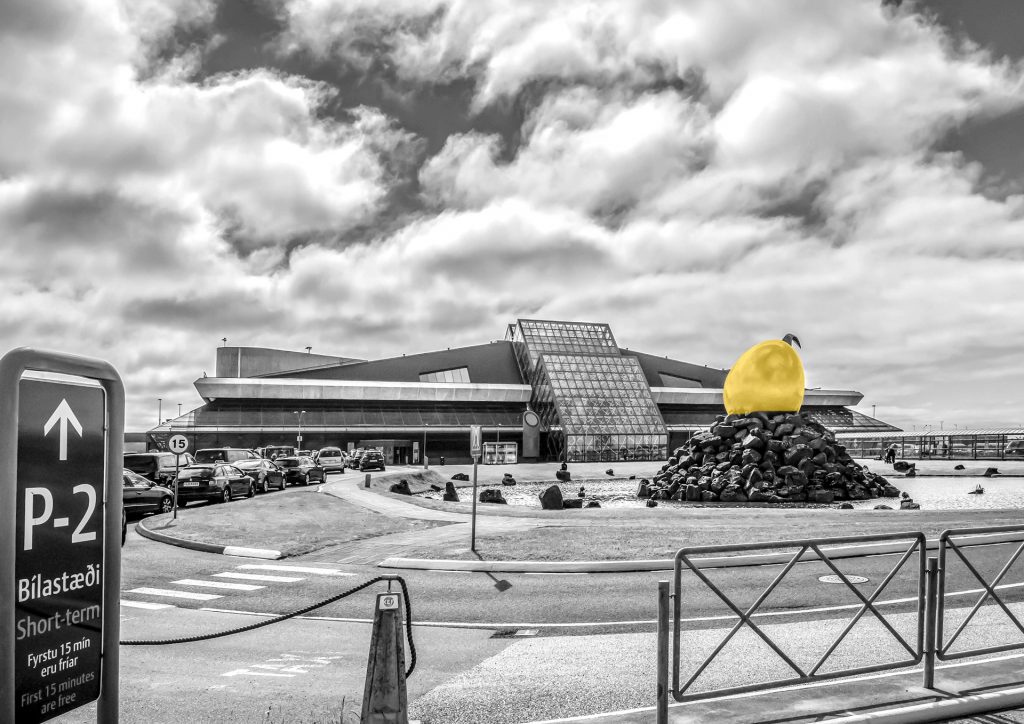 Top things to do during your stopover within 24 hours in Iceland
If you have less than a day in Iceland, you might be wondering what can you do on a 24 hour layover in Iceland. Iceland isn't as large of a country as you might think, meaning there are many activities accessible within close distance to the airport, provided that you have a rental car.
Visit the Blue Lagoon: 3 – 4 hours
The Blue Lagoon is one of Iceland's most popular tourist destinations, and it's located just 20 minutes from Keflavik International Airport. If you only have a short stopover in Iceland, the Blue Lagoon Iceland is a great way to relax, unwind and experience the famous geothermal waters of Iceland.
This geothermal spa features mineral-rich waters, which are a mix of seawater and fresh water. The high concentration of silica in the waters has also proven beneficial for many skin conditions and can even help prevent premature skin ageing. You can soak in the warm waters, enjoy a spa treatment, or explore the surrounding lava fields, all within a few short hours.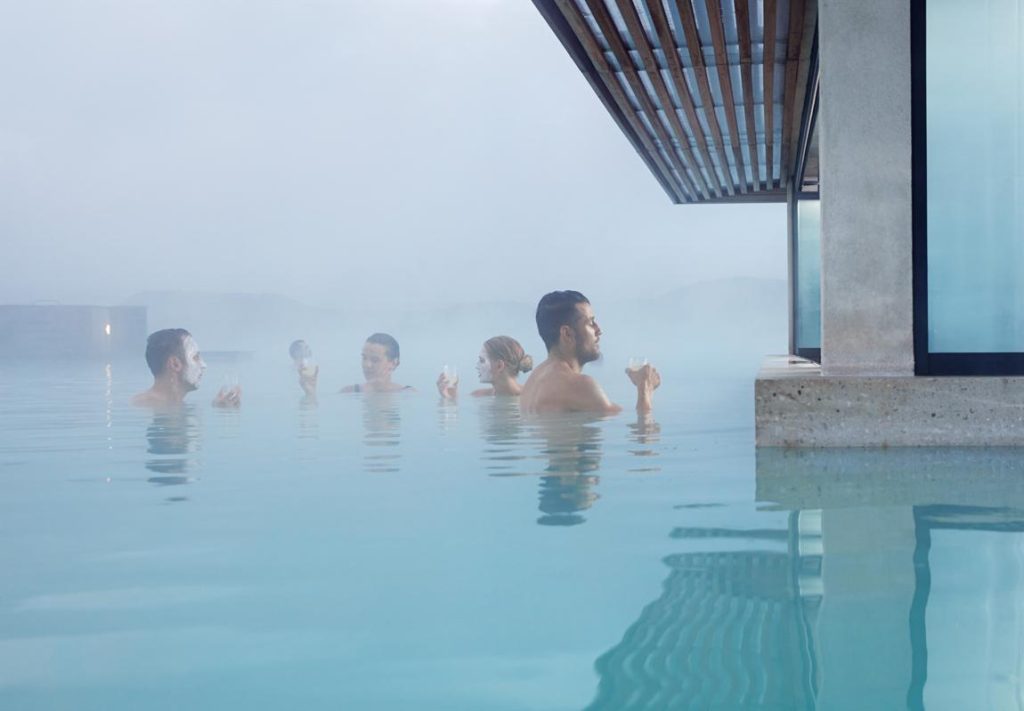 Explore Reykjavik: 5 – 7 hours
Reykjavik is the capital city of Iceland, and it is a vibrant and colourful destination that is perfect for a day trip. If you have more than five hours to spare, you can explore the city's landmarks, such as the towering Hallgrímskirkja, the Harpa Concert Hall, and the iconic Sun Voyager statue.
Reykjavik is the biggest city in Iceland, with a huge volume of restaurants that offer traditional Icelandic food you can try, like smoked lamb or fermented shark. It takes about 45 minutes to drive from KEF Airport to the centre of Reykjavik, so depending on the length of your stopover, you may have time to visit both the Blue Lagoon and Reykjavik before making your way back to the airport.
It would take about 2 hours total of driving to visit both, so we'd recommend having at least a 6-7 hour stopover.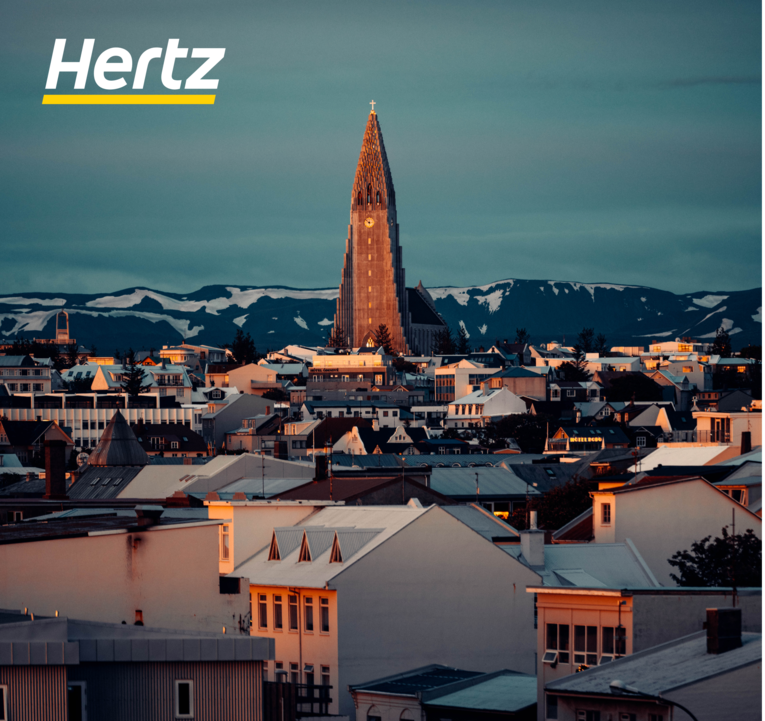 Visit the Golden Circle: 12 – 24 hours
The Golden Circle is one of Iceland's most popular tourist routes, featuring some of the country's most impressive natural wonders. The route is 230 kilometres (140 miles) in length and takes about 3 hours to drive, starting and ending at KEF airport. That said, you'll want to give yourself more time in order to fully enjoy the attractions along this loop. We recommend at least 12 hours.
Some of the top attractions on the Golden Circle are Þingvellir National Park, Geysir, and Gullfoss Waterfall. Þingvellir is a UNESCO World Heritage Site that is known for its stunning landscapes and rich history, with the Icelandic parliament being established there back in 930AD.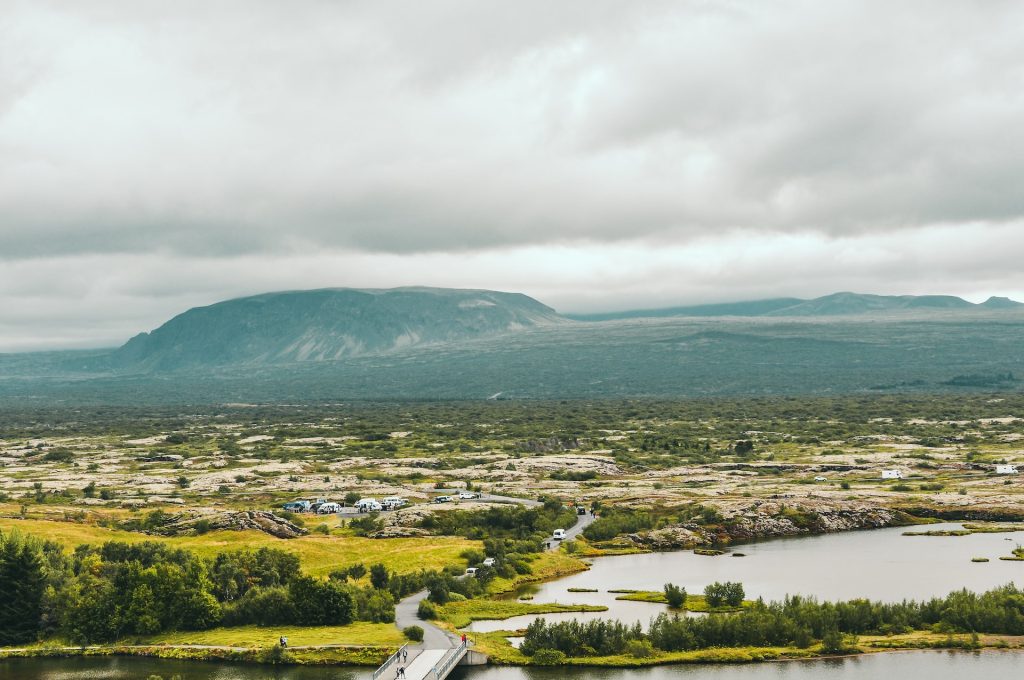 It's also located in a rift valley, which separates the continental plates of North America and Europe, which you can't see on land anywhere else in the world. Geysir is a geothermal area that is home to bubbling mud pools and erupting geysers.
Gullfoss Waterfall is one of the must-see waterfalls in Iceland, with its two tiers of thundering water falling 31 metres (105 feet). If you have time, we also recommend stopping at the Kerid crater, which is a large volcanic crater lake.
Quick notes: If you want to check in with some main attractions on the Route 1 Ring road, or visit the classic attractions of Iceland in the south coast, for example the Reynisfjara black sand beach and Jokulsarlon galcier lagoon, you would need at least 5 day to spend in Iceland.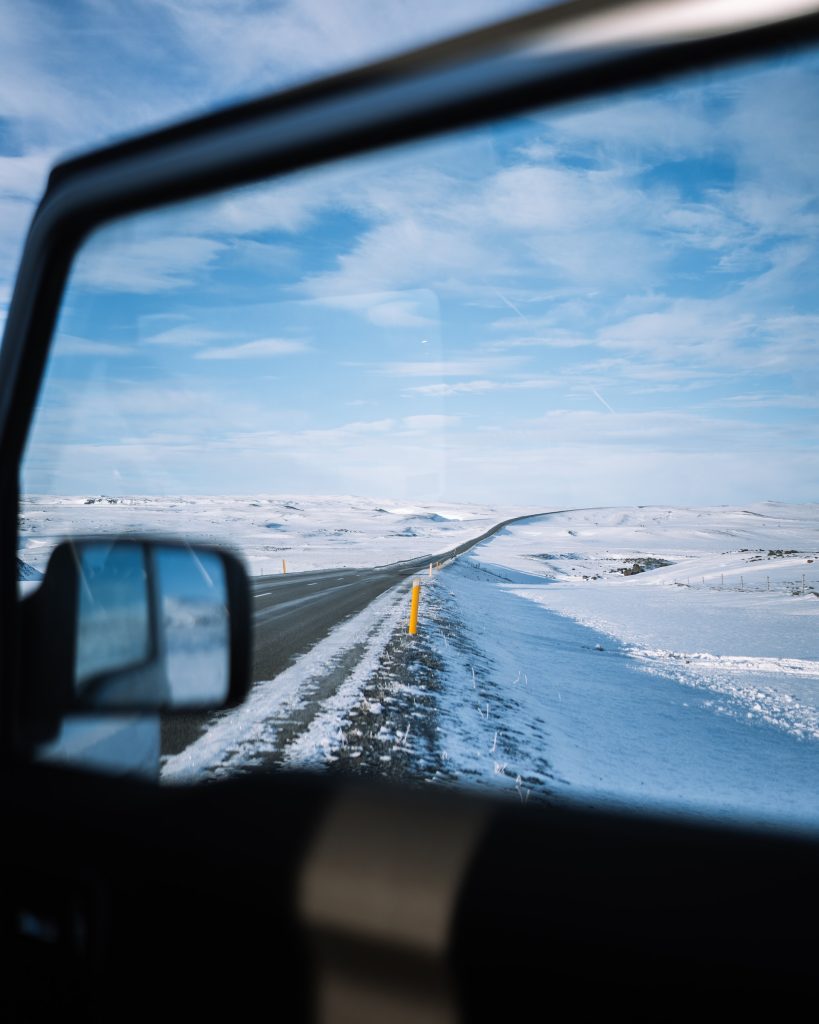 See the Northern Lights: If you visit Iceland during the northern lights season
One of the most spectacular natural phenomena in the world is the Aurora Borealis, also known as the northern lights. These dazzling lights are visible in Iceland from September to mid-April. If you are lucky enough to be visiting during this time, then you should definitely make an effort to see the northern lights in Iceland on your stopover.
The Northern Lights can be seen from all over Iceland, but the best places to see them are away from the city lights, where the sky is at its darkest. The best time to see them is between 10 pm and 2 am. You can take northern lights tours from Reykjavik or take a rental car and head to nearby hotspots like the black sand beaches of Iceland, one of which only takes about 3 hours to drive to from KEF airport.
It's important to remember that the Northern Lights are a natural phenomenon, so there is no guarantee that you will see them. However, if you do get the chance to see them, it's an experience that you'll never forget. Make sure to dress warmly and bring a camera to capture the incredible display of lights.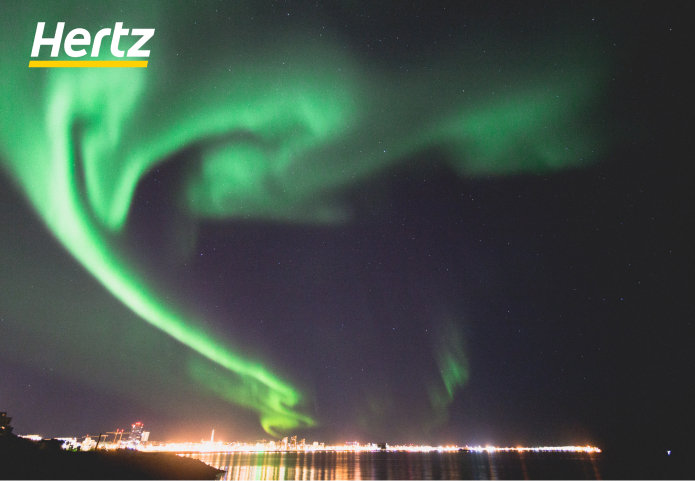 Whale watching in Reykjavik: For the animal lovers
Iceland is home to a variety of unique wildlife, including about 12 species of whales. If you are an animal lover, then a whale-watching tour is a must-do activity during your stopover in Iceland. And Reykjavik, which is located right on the water, is a great hub to take a whale-watching tour.
There are many Iceland whale-watching tours available from Reykjavik, and they typically last around 3-4 hours. The tours take you out to Faxaflói Bay, where you can spot several species of whales, including humpback whales, minke whales, and orcas. The tours are led by experienced guides who can provide you with interesting information about the whales and the surrounding area.
Whale-watching tours are dependent on weather conditions, so they may be cancelled if the weather is too rough. It's a good idea to book your tour in advance, but if it gets cancelled, the tour operators will usually offer you a refund.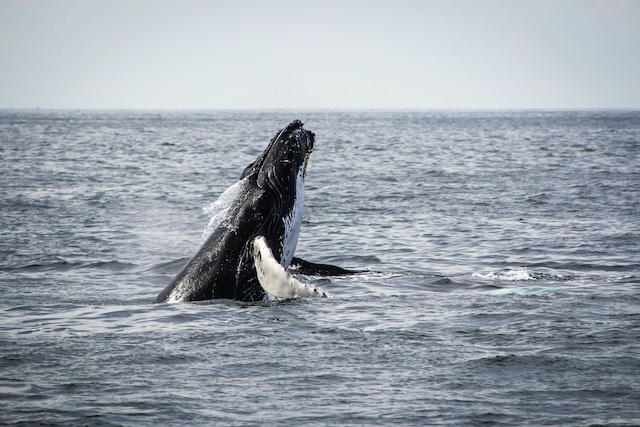 Tips for planning your stopover in Iceland
Once you've booked your flights and know how long you will have during your stopover, you can start the planning process. Here are our top tips for planning your stopover in Iceland to maximise your time and ensure your trip is as fulfilling as possible:
Best transportation option: Rent a car
The most effective and efficient way to explore Iceland is by renting a car. There is a Hertz rental car desk located directly in the arrivals hall of KEF airport, meaning you can pick up and drop off your rental car right there. This saves you a huge amount of time and hassle, which is important when you've only got a few hours in Iceland.
Hertz Iceland car rental offers a huge range of rental car options, from economy and compact cars for 1 or 2 people to larger 4X4 SUVs and full-size cars for medium-sized groups. You can also book a luxury car or electric vehicle if you prefer. If your stopover is in the winter, we always recommend renting a 4WD vehicle, regardless of your group size.
Make sure to book your car rental in advance to ensure it's ready and waiting for you as soon as you disembark your flight. Explore our Iceland car rental tips for more information on choosing the best car rental for your Iceland stopover.
How to maximize your time during your stopover
With less than 24 hours in Iceland, it's important to make a plan and stick to it. Make a list of the activities you want to do and plan out your route before heading off. It's a good idea to start with the activities that are closest to the airport and work your way out.
That way, if you start to run low on time, it's easier to scrap some of the farther-away activities in order to make it back to the airport. Always leave some buffer time in case of unexpected delays, and make sure to factor in travel time between each activity.
Tips for booking activities and accommodations
Some activities, such as whale watching tours, don't necessarily need to be booked in advance, as there are many operators offering the same tour. Sometimes it's better not to book activities in advance when on an Iceland stopover, as you may end up running low on time and not being able to make it.
Many of the activities in Iceland are free and don't need to be pre-booked, like visiting waterfalls, the Blue Lagoon, going to beaches or other Iceland hot springs. However, if you do require accommodation during your stopover, it's always a good idea to book it in advance, especially during peak tourist season. Look for hotels or guesthouses located near your planned activities to save time on travel. And always book your rental car in Iceland in advance.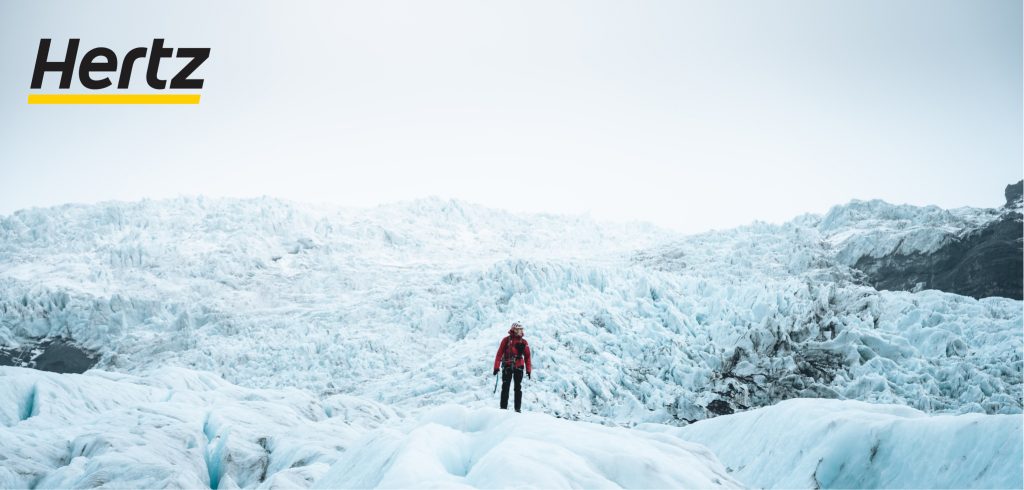 Make the most of your stopover in Iceland
Iceland is an incredible destination for a stopover, and with proper planning, you can make the most of your limited time in this beautiful country. Whether you have just a few hours or a full 24 hours, there are plenty of things to do and see, from visiting the Blue Lagoon to exploring Reykjavik, the Golden Circle, and beyond.
Remember, when planning your stopover in Iceland, it's important to prioritize your activities, book accommodations in advance, and book a rental car for maximum flexibility and convenience. As the Hertz kiosk is located right in the arrivals hall at KEF airport, you can simply jump off your flight, pick up your rental car and start exploring Iceland!