Iceland is the land of awe-inspiring landscapes and natural wonders. Regardless of what time of year you choose to visit the country, there are seemingly endless adventures and tourists attractions available to explore. The freedom of self-driving in Iceland allows you to navigate the country at your own pace, immersing yourself in its stunning scenery and hidden gems.
However, to make the most of your self-drive trip, understanding how the country is laid out, and where the attractions are located will allow you to plan your itinerary effectively. In this comprehensive guide, we provide you with the best Iceland attractions maps for self-drive travellers, ensuring that you can navigate the country with ease and discover its most captivating sights.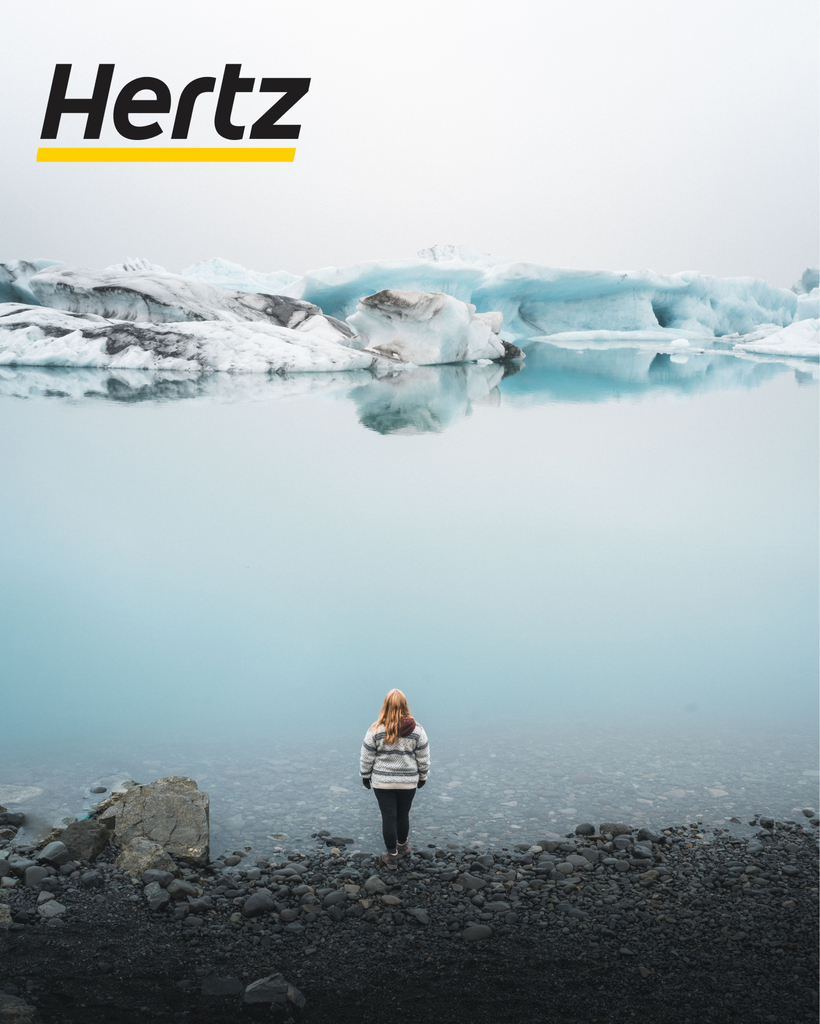 Table of content
Iceland Attractions Map Basics
Top Iceland Attractions Map for Self-Drive Travellers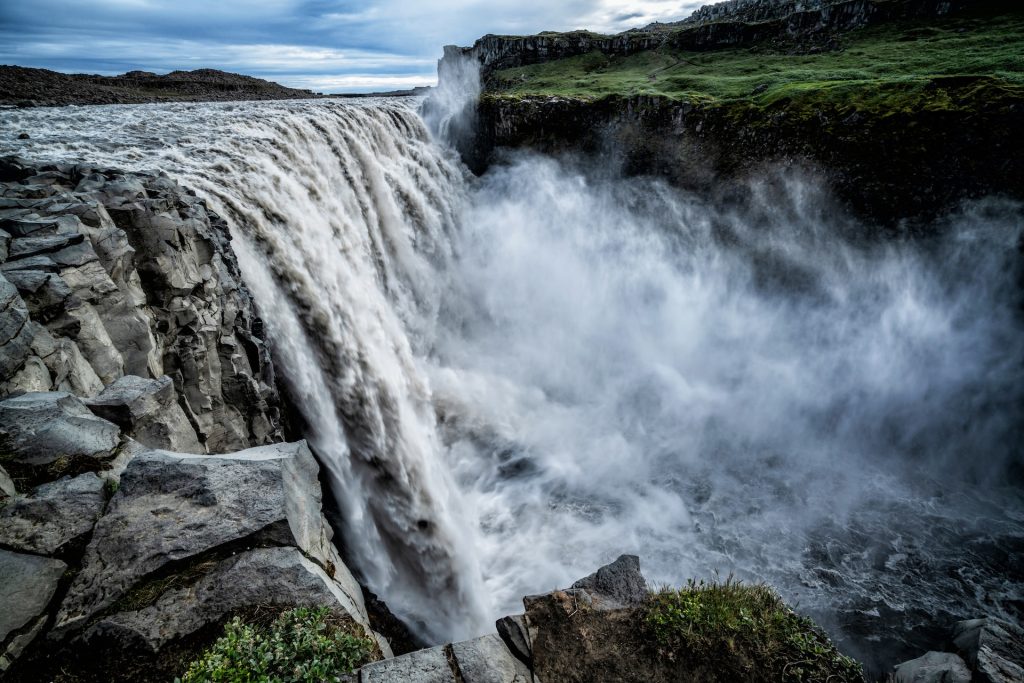 Iceland Attractions Map Basics
Before we dive into specific regions, attractions and things to do in Iceland, it is important to understand the different types of Iceland maps available to travellers and what you will require for your trip. In this guide, you'll find maps that zero in on various regions, allowing you to plan your itinerary based on the attractions you're most interested in. Understanding how Iceland is divided into different regions will help you gain insight into the unique characteristics and attractions of each area.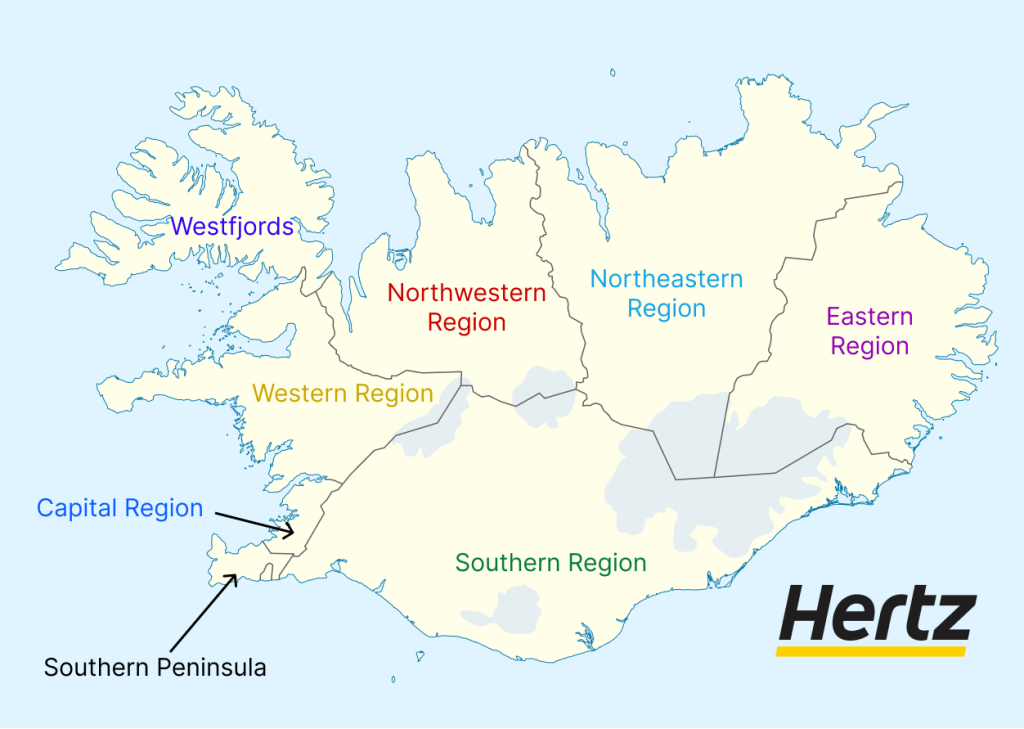 Each region offers its own distinct experiences and landscapes, so it's helpful to familiarize yourself with what each area has to offer. Iceland can be characterized by seven distinct regions. We will explore the Southwest and Reykjavik, with its lively cultural, music and arts scene and vibrant urban life. In South Iceland, you'll find dramatic landscapes with powerful waterfalls, black sand beaches and glacial tongues.
Head to North Iceland to find fishing villages, rugged coastlines, geothermal areas and whale-watching opportunities. And East Iceland is an ideal destination for hiking enthusiasts with its serene wilderness. In the West, there are many waterfalls and glacier-topped volcanoes.
And the Westfjords are a remote and rugged region with countless fjords and hidden gems. Lastly, Iceland's Interior is a largely uninhabited region made up of vast deserts, volcanic landscapes and glaciers.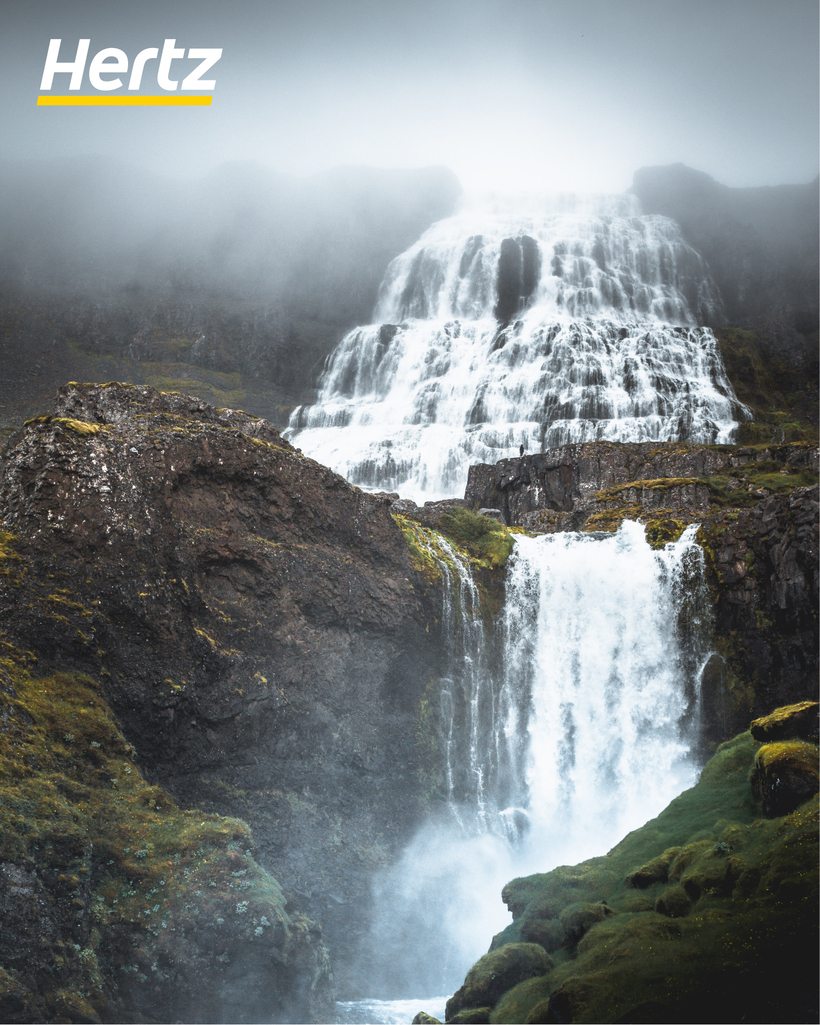 Top Iceland Attractions Map for Self-Drive Travellers
In this section, we will introduce different maps for each area, highlighting the top attractions that self-drive travelers to Iceland should visit during their Icelandic adventure.
Reykjavik Attractions Map – The Capital of Iceland
Reykjavik, the vibrant capital city of Iceland, serves as an excellent starting point for your journey. The Reykjavik attractions map will guide you to must-see sites, including the iconic Hallgrimskirkja, an impressive church with stunning views from its tower.
You'll also find the stunning Harpa Concert Hall, an architectural masterpiece, the Sun Voyager sculpture and the panoramic Perlan, a unique landmark with an observation deck and a revolving restaurant.
Don't miss the bustling shopping street, Laugavegur, lined with trendy boutiques, cafes, and restaurants. Explore the city's rich culture, architecture, and vibrant atmosphere, and immerse yourself in the unique charm of Reykjavik.
The Golden Circle Attractions Map
The Golden Circle is a popular self-drive route that allows you to experience some of Iceland's most remarkable natural wonders. At only 230 kilometres (140 miles) in length, you can do the entire route in just one day.
The attractions map for the Golden Circle will lead you to sites such as Þingvellir National Park, a UNESCO World Heritage Site where you can witness (or even snorkel through) the visible rift between the Eurasian and North American tectonic plates.
Along the route, you'll also find the Geysir Geothermal Area with its erupting geysers, the majestic Gullfoss waterfall and the infamous Iceland Blue Lagoon, a geothermal spa with mineral-rich, milky blue waters. Another must-see attraction is the Kerid volcanic crater, which offers the opportunity to walk a trail down into the crater itself, which is now a blueish-green lake.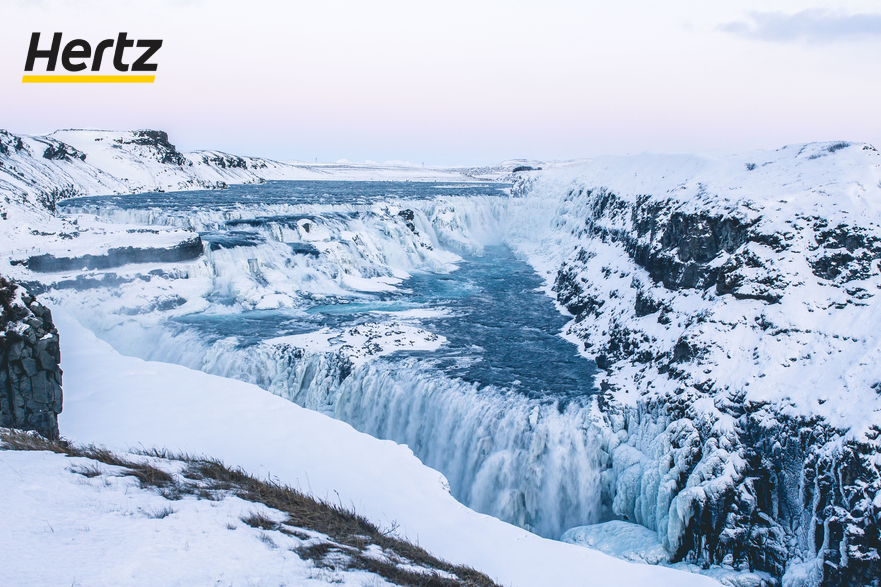 South Coast Attractions Map
The South Coast of Iceland is one of the most popular spots to visit in Iceland thanks to its year-round accessibility and number of attractions. The attractions map for the South Coast will guide you to some of the remarkable sites, including many Iceland waterfalls like Seljalandsfoss waterfall, where you can walk behind the falls and the powerful Skógafoss waterfall.
You'll also find dramatic volcanic black sand beaches, including the most popular, Reynisfjara, with its basalt column formations and towering sea stacks. Nearby is Diamond Beach, which glitters with pieces of icebergs that have washed ashore, and Jökulsárlón Glacier Lagoon, where you can take a boat tour among floating icebergs.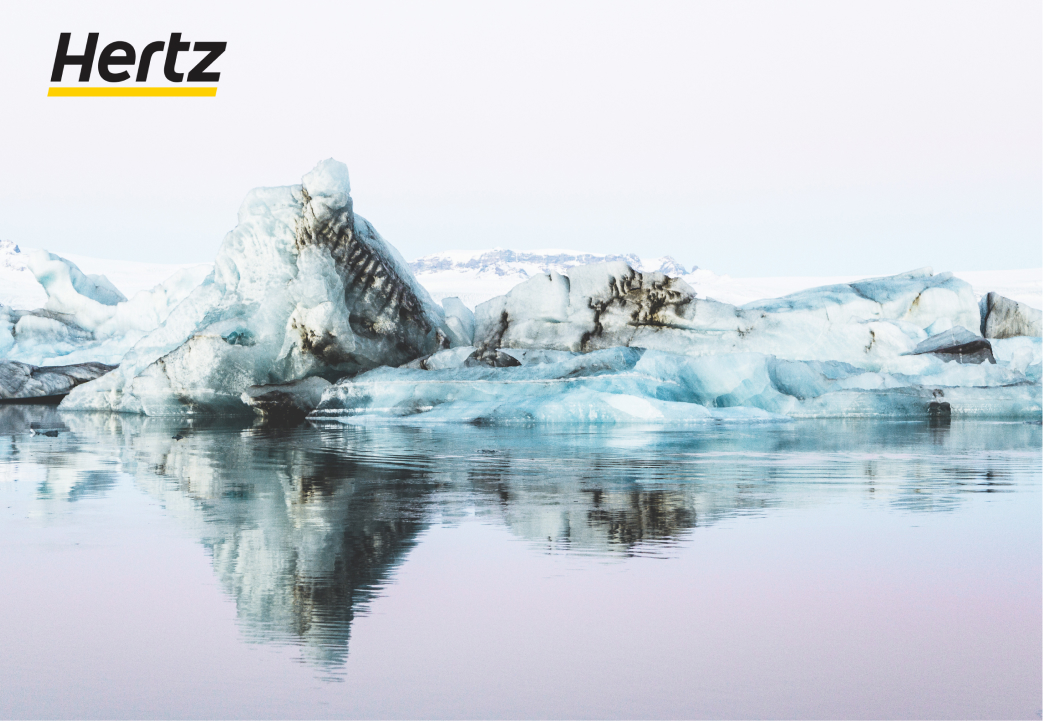 Skaftafell Nature Reserve Attractions Map
The Skaftafell Nature Reserve is a favourite among nature enthusiasts. The attractions map for Skaftafell will lead you to remarkable sites such as the picturesque Svartifoss waterfall, known for its hexagonal basalt columns and the mighty Vatnajökull glacier, Europe's largest glacier. Here you can go on guided glacier hikes, ice cave explorations and even venture up Hvannadalshnukur, the highest peak in Iceland.
North Iceland Attractions Map
North Iceland was home to the first Norse settlements in Iceland and is one of the country's historical and cultural hubs. The attractions map for North Iceland will guide you to remarkable sites such as Lake Mývatn, a shallow lake spreading out over 36.5 square kilometres in a volcanic area known for geothermal activity.
You can explore the otherworldly landscapes of Dimmuborgir, visit the bubbling mud pots of Námaskarð, and relax in the geothermal baths of Mývatn Nature Baths. Don't miss the charming town of Akureyri, Iceland's "Capital of the North," with its vibrant cultural scene, botanical gardens, and panoramic views from the hilltop church. For nature enthusiasts, Husavik is a must-visit destination, offering unforgettable Iceland whale-watching tours where you can spot various species of whales and dolphins.
Snæfellsnes Peninsula Attractions Map
The Snæfellsnes Peninsula, often referred to as "Iceland in Miniature," is a compact region that features many of the diverse landscapes and attractions of the country in one condensed area.
The attractions map for Snæfellsnes Peninsula will help you navigate the route to Snæfellsjökull National Park and the Snæfellsjökull volcano and glacier, believed to be one of Earth's spiritual centres.
You'll also find Kirkjufell, a cone-shaped mountain that has become one of the most recognizable symbols of Iceland. Explore the charming coastal village of Arnarstapi, known for its dramatic cliffs and rock formations, and embark on coastal hikes along the Atlantic Ocean.
The Westfjords Attractions Map
The Westfjords is a remote and rugged region of Iceland renowned for its untouched beauty. Because of how isolated the region is, it can be a challenge to get there, especially in the winter. The roads can be rough in general, and snow and ice frequently result in closed roads during the winter months. That said, with a 4X4 vehicle, you can access most of the region in the milder months of the year.
The attractions map of Iceland Westfjords will guide you to Látrabjarg, Europe's westernmost point and a birdwatcher's paradise, where you can observe thousands of nesting seabirds, including Iceland puffins.
The Hornstrandir Nature Reserve is a remote area which is only accessible by boat, but it's definitely worth the trip for those who love the wilderness! You'll also find the Jewel of the Westfjords, Dynjandi waterfall, which features a series of cascades rolling down a mountainside. For adventurous travellers looking to get off the beaten path, The Westfjords is a must-visit.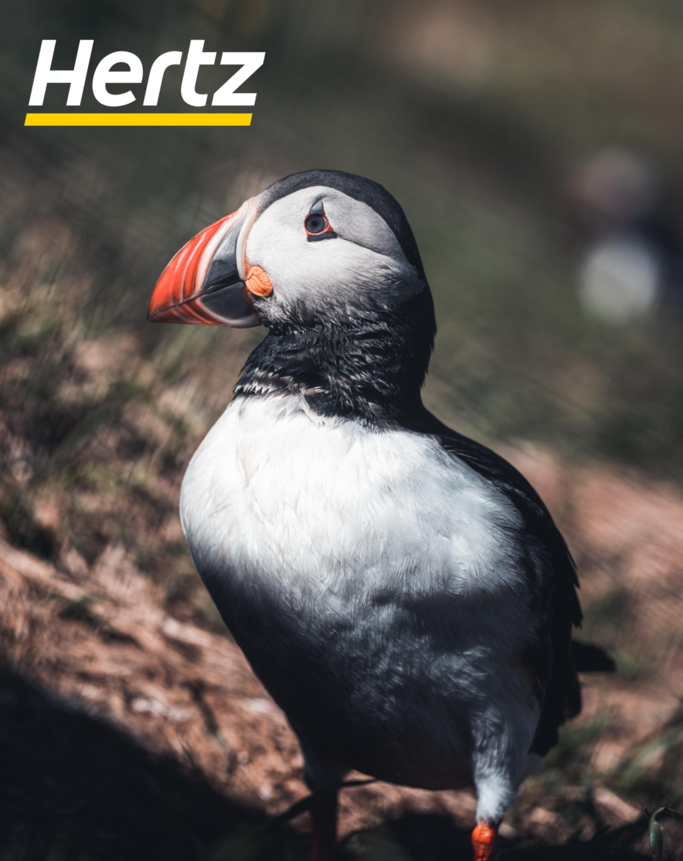 How to Choose the Best Rental Car for Your Self-Drive Iceland Trip
Choosing the right rental car is crucial for a successful self-drive adventure in Iceland. You'll need to consider a variety of factors when narrowing down the perfect option for your group, including your group size, budget and the amount of luggage you plan to bring. We recommend first planning out your Iceland itinerary.
While one of the biggest perks of renting a car in Iceland is that you have the freedom to adapt your itinerary as you see fit, it's good to have a general idea of what you want to see in Iceland. This will allow you to plan out your route and choose an appropriate rental car based on the roads and their conditions.
If you intend to visit the Westfjords, Highlands or drive on any Iceland F-roads you will require a 4X4 rental car. However, if you plan to stick to well-maintained routes, such as the Route 1 Ring Road, then an economy, compact or mid-size rental car should do the trick.
Additionally, it's important to consider what season you will be visiting Iceland. Iceland's weather conditions can vary significantly depending on the season. If you're visiting during the winter months or planning to venture off the main roads, it's advisable to opt for a 4×4 vehicle.
These vehicles provide better traction and stability on icy and snowy roads. In the summer months you may want to rent a camper or motorhome and combine your accommodation and transportation in one. Check out these Iceland car rental tips for more information on choosing the best rental car for your self-drive Iceland trip.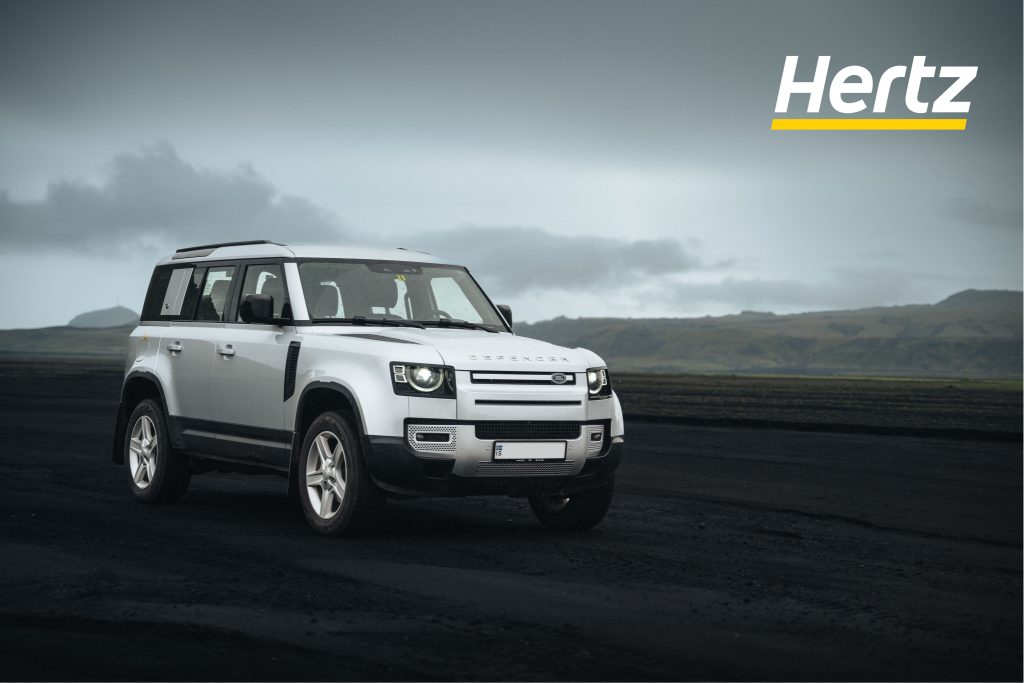 Packing the Right Gear for Your Trip
Packing the right gear is essential for a comfortable and enjoyable trip in Iceland. While your Iceland packing list will vary based on the season you're visiting Iceland and personal preference, there are some essential items that everyone should bring with them. Iceland's weather can be unpredictable, so regardless of when you're visiting Iceland, here are some of the top things to pack:
Warm and waterproof outer layers
Thermal baselayers
Warm sweater
Comfortable, waterproof hiking boots
Comfortable, water-resistant pants
Hats, gloves and scarves
Swimwear
Waterproof backpack
There will also be activity and weather-specific items you might want to bring with you, such as wool socks and winter boots for the winter months and lightweight clothing and sun protection for summer. And don't forget your travel adapters and chargers (Type C and F outlets) and any personal care items you require.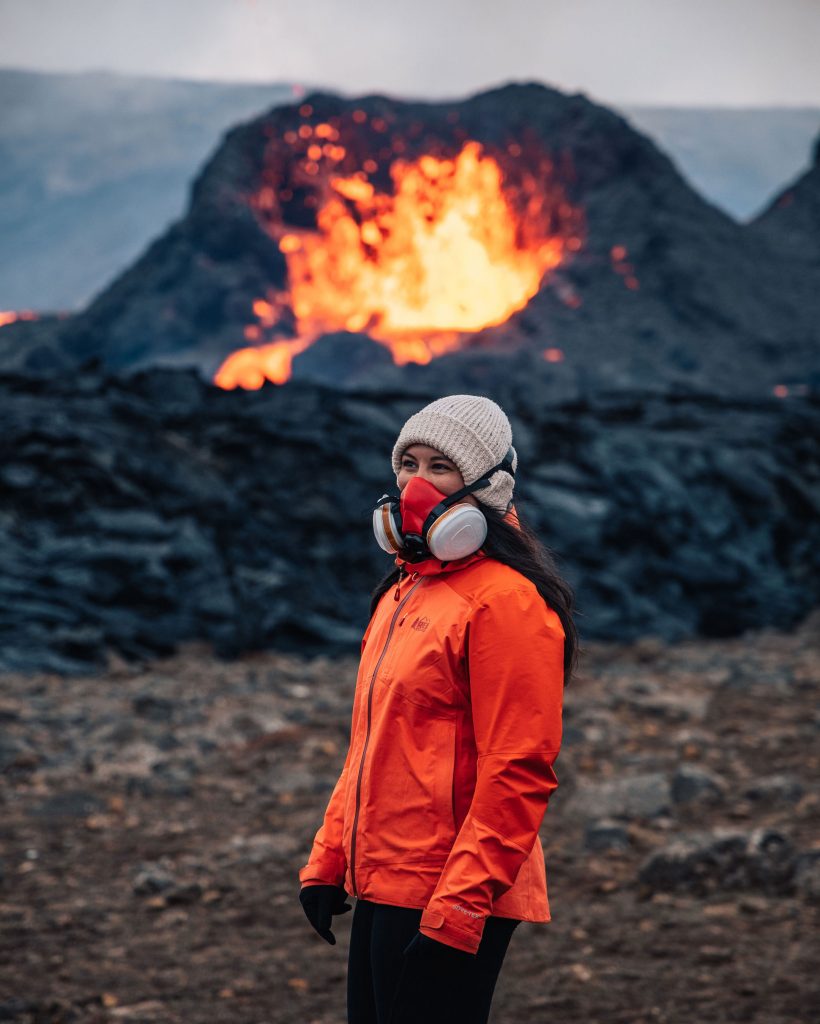 Safety Tips While Driving in Iceland
Driving in Iceland can be a rewarding experience, but it's important to prioritize safety. Here are some essential Iceland safety tips to keep in mind:
Familiarize yourself with Icelandic road rules and traffic signs. In Iceland, we drive on the right side of the road and overtake on the left. Be aware of speed limits and adjust your driving accordingly.
Always check the road conditions before setting out each day. Road.is is the most reliable resource for this. Also, pay attention to weather warnings, especially during winter or adverse weather conditions. You can find the most accurate weather information at Vedur.is.
Adjust your driving based on the road conditions. Iceland has diverse terrain and unpredictable road conditions. Reduce speed on gravel roads, especially during rainy or snowy weather, as they can become slippery. And be cautious on narrow and winding roads, and always use turnouts to allow faster vehicles to pass.
Prepare for Iceland river crossings when navigating the F-roads. River crossings can be dangerous due to swift currents and changing water levels. Only cross if you have a 4×4 vehicle, are familiar with river crossing techniques, and have checked the depth and flow of the river beforehand. When in doubt, seek advice from local authorities or experienced guides.
Take frequent breaks and stay alert, especially during the Iceland midnight sun. It can be tempting to try to pack a lot into your itinerary, but it's important to avoid driver fatigue. Take regular breaks to stretch, rest, and enjoy the scenery. Stay alert and focused, especially during long drives or when navigating unfamiliar routes.
Respect wildlife and nature. Iceland is home to diverse wildlife, including birds, seals, and reindeer. Drive responsibly and be mindful of wildlife on or near the roads. Do not disturb or feed animals, and keep a safe distance when observing them.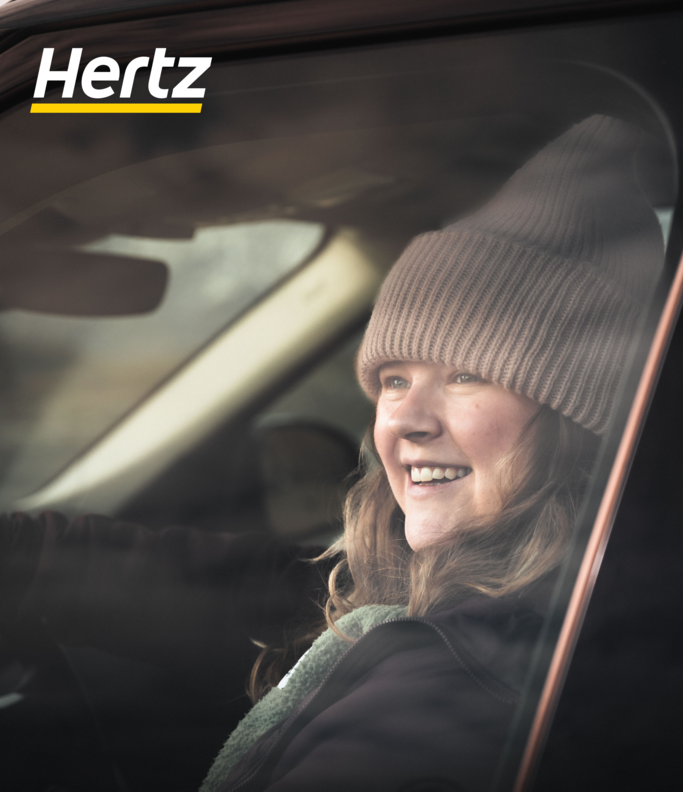 Follow Our Iceland Attractions Map on Your Self-Drive Trip
Having a reliable Iceland attractions map is essential for self-drive travellers wanting to plan their trip to Iceland effectively. Understanding which attractions are located in the same regions can help you strategically build an itinerary that allows you to explore Iceland to the fullest and not miss out on some of the amazing attractions that await you.
Remember to always book your rental car online and in advance to ensure you secure the best option for your group, and follow our safe driving tips to have a safe and enjoyable trip to Iceland!