The primary reason that Iceland is on the top of so many bucket lists is the country's natural beauty. When planning a trip to Iceland, it's essential to note that the Iceland landscape is truly unrivalled, and you won't find as many diverse and captivating natural attractions anywhere else.
In this guide, we will look at the five types of landscapes you'll encounter while planning a trip to Iceland, along with which areas showcase the country's most incredible highlights best. From volcanic landscapes to glacier ice caves, a trip to the land of fire and ice will definitely leave an impression.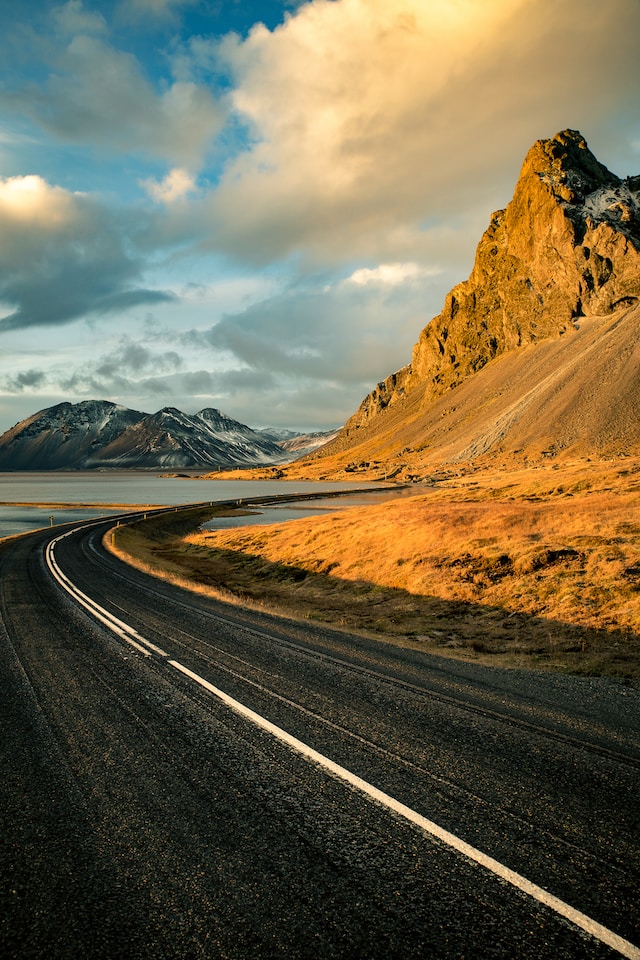 Table of content
The FIVE Best Icelandic Landscapes You Must See When Traveling Iceland

 FOUR Best Places to Go to See Iceland Landscapes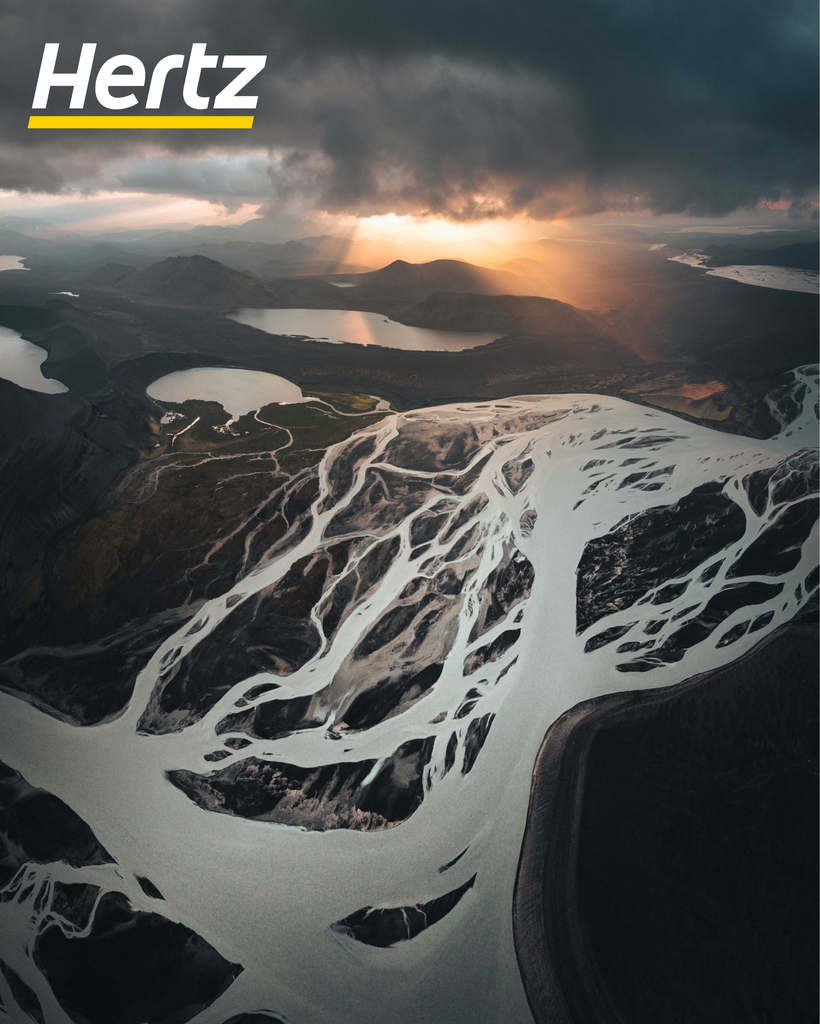 The 5 Best Icelandic Landscapes You Must See When Traveling Iceland
The island of Iceland is made up of five primary types of landscapes. Below, we will look at each one in detail and some of the best representations of each to add to your itinerary.
Best Places to Experience Iceland's Special Landscapes
Iceland is a land of natural wonders and a place where you can witness many of the forces of Earth. Here are the landscapes you'll experience on your trip to Iceland.
1. Volcanic Landscape of Iceland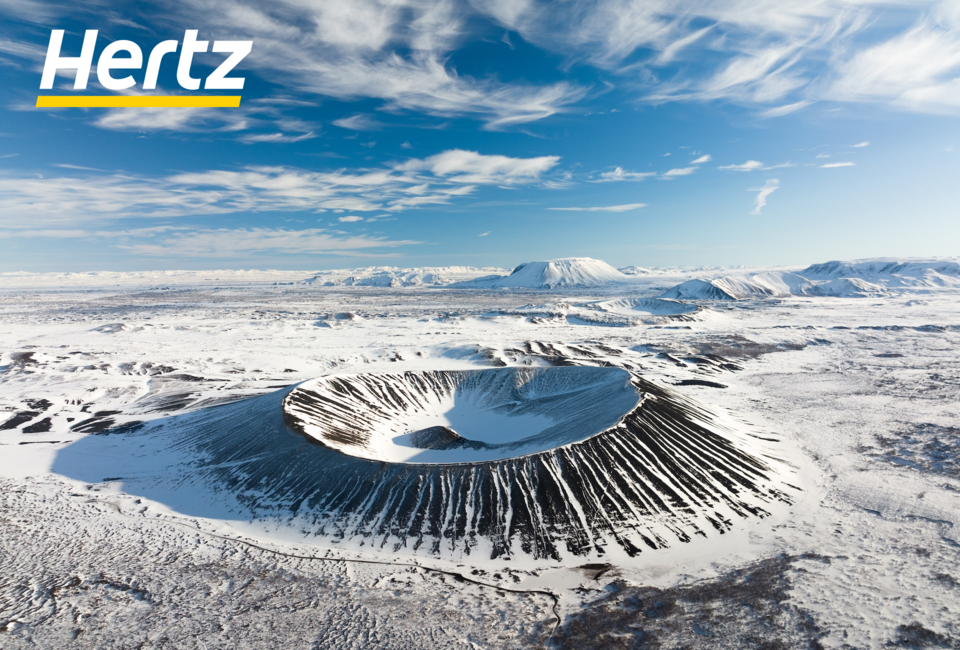 With over 100 volcanos in total around the country, Iceland is home to many volcanic landscapes. Even though only around 30 of the volcanos are still consider as active volcano today, you can still visit many of them and even hike to some of the country's volcanic sites.
The most famous volcano is Eyjafjallajökull, known for its 2010 eruption that disrupted air travel across Europe, which is now covered by a glacier. When you visit Thríhnúkagígur Volcano, you can journey down into the magma chamber itself, making it the only volcano in the world where you can do that. There are also Katla, Krafla and Snaefellsjokull volcanos, which are must-see Iceland volcanos if you have time on your vacation.
2. Glacier Landscape of Iceland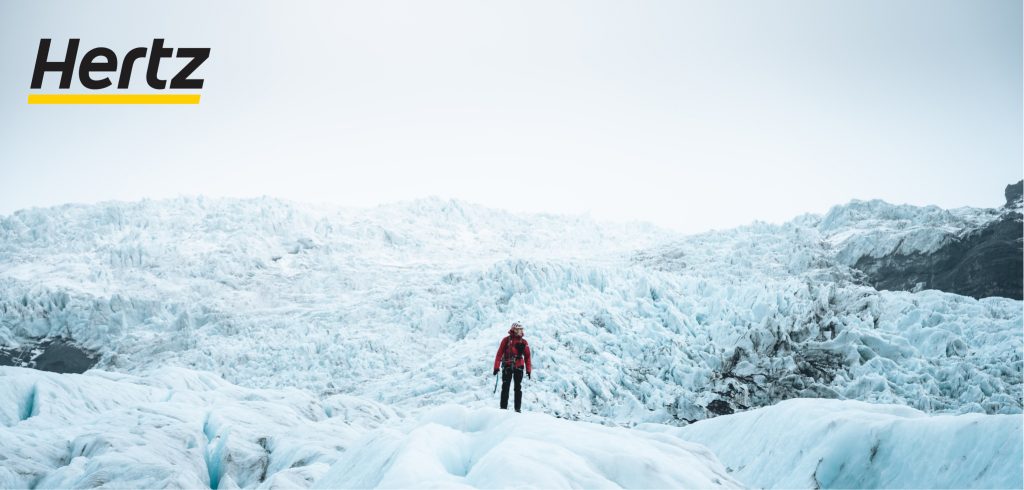 Over 10% of the land in Iceland is covered by glaciers, meaning the snow never melts, even in the summer in Iceland. These icy plains stretch out as far as the eye can see, especially when you're visiting glaciers like Vatnajökull, the largest glacier in Europe.
It's located within Vatnajökull National Park in South Iceland. We also recommend visiting Mýrdalsjökull, Snaefellsjokull and Eyjafjallajökull. When visiting the Iceland glaciers, you can go hiking, snowmobiling, ice climbing and even venture beneath the glaciers themselves.
Glacier Ice Caves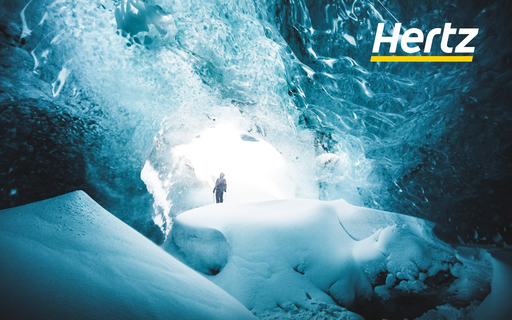 Exploring glacier ice caves is a unique activity you'll rarely have the opportunity to experience elsewhere. These natural wonders are sculpted by the flow of water within the glaciers, starting from the ice caps, and they change each year as the snow melts and refreezes.
You can only visit the glacier ice caves in Iceland with a professional guide, as they are experts in the ice movement and will ensure your safety as you navigate the caves. Some of the best ice caves include the renowned Vatnajökull blue glacier ice cave and Katla ice cave.
3. Waterfalls in Iceland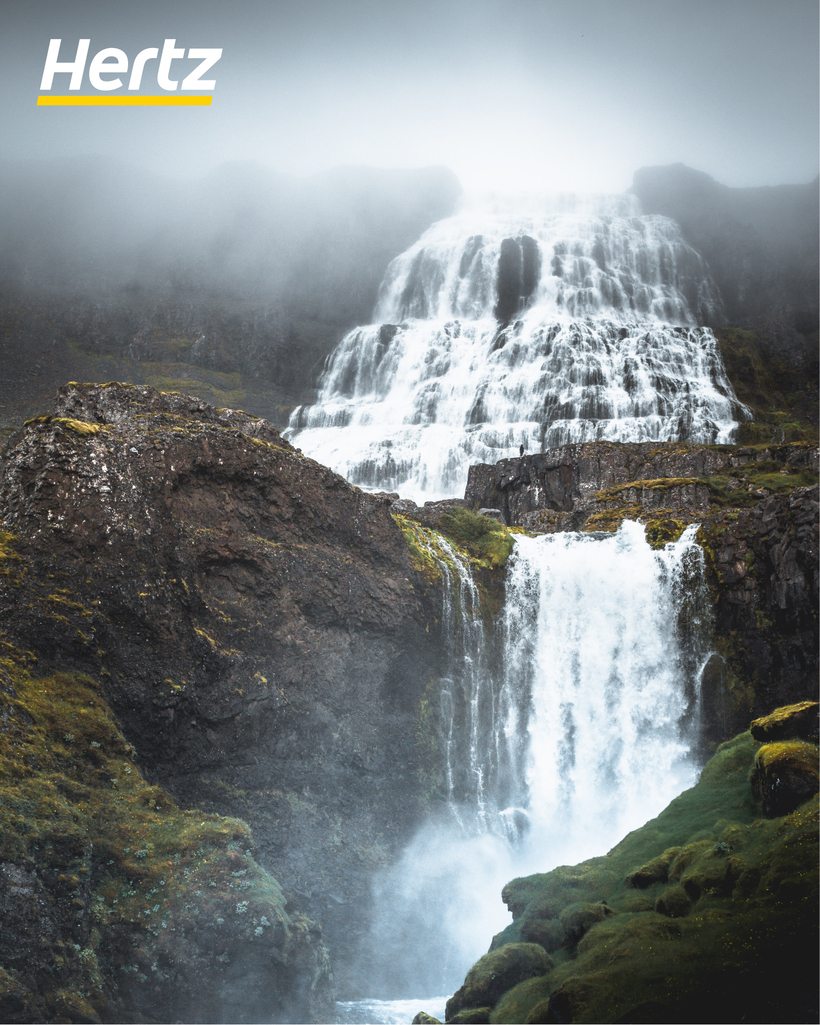 It's estimated that Iceland has around 10,000 waterfalls around the country. While not all of them are accessible, there are many Iceland waterfalls that you can easily get to with a rental car. From the thunderous power of Dettifoss to the delicate beauty of Seljalandsfoss, you can find these cascading wonders on almost any Iceland road trip itinerary.
Gullfoss, also known as the Golden Waterfall, is one of the most popular ones to visit because it's very close to Reykjavik, and the horseshoe-shaped Godafoss translates to "waterfall of the god."
4. Black Sand Beaches of Iceland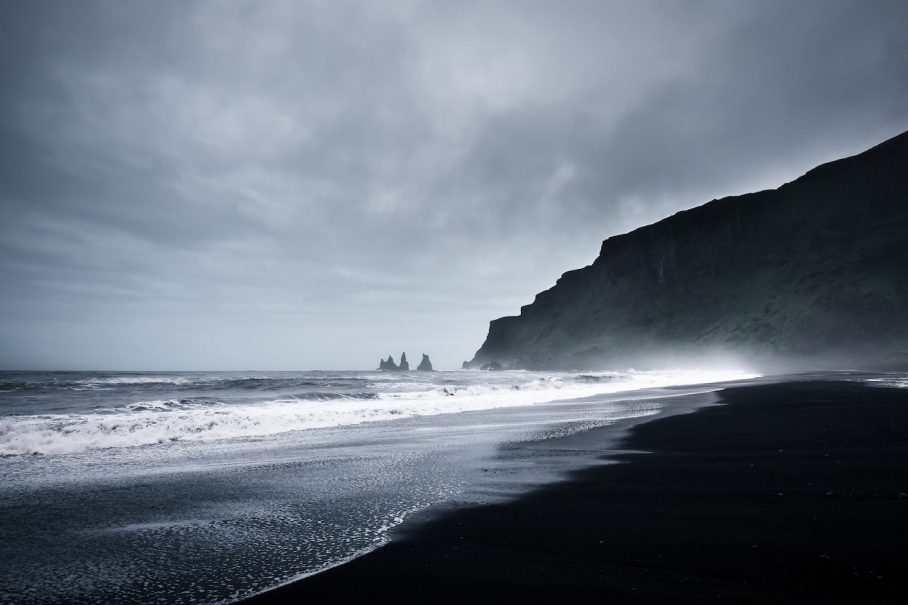 The contrast between the black sand and the wild, blue North Atlantic Ocean is simply mesmerizing, and you'll find a lot of it in Iceland. Although black sand beaches line much of Iceland's southern coastline, none are more famous than Reynisfjara beach.
Located near the village of Vík, this beach has been featured in many movies and television shows. These beaches were created by all the volcanic activity on the island throughout the year, as hot lava turns into black rock when it touches the icy ocean water. And as the rock erodes, it creates black sand! At Reynisfjara, you can also see the basalt columns together with the black sand at the same time.
5. Lava Fields of Iceland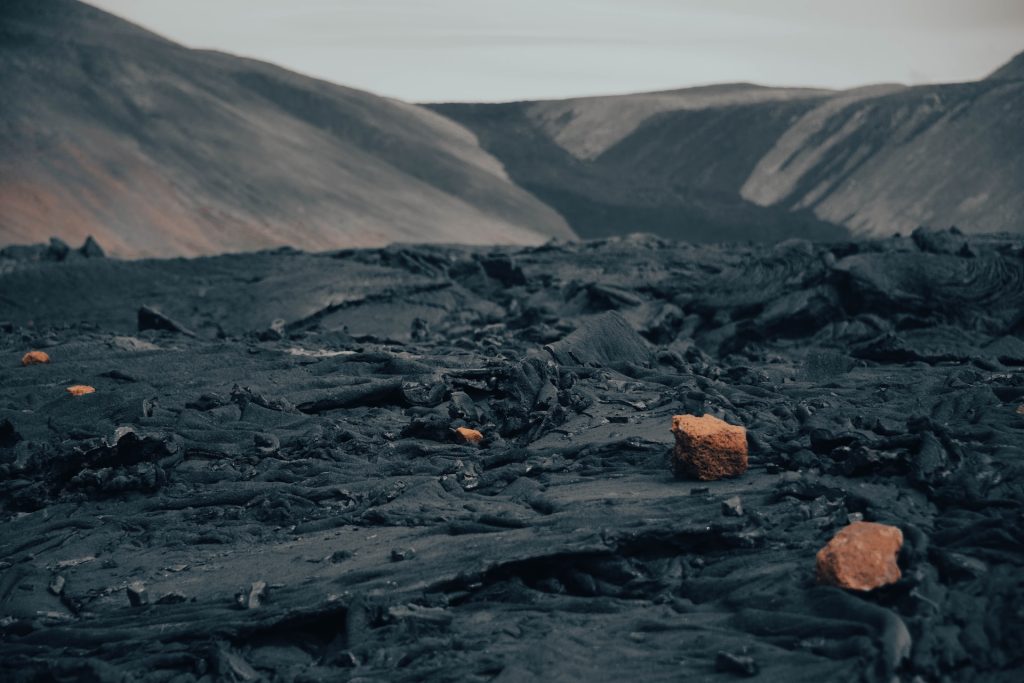 Iceland's lava fields are some of the most otherworldly natural landscapes you'll witness, and they showcase the geographical history of the country. The entire island has been shaped by volcanic eruptions and tectonic activity, leaving behind some fascinating lava fields, including:
Eldhraun Lava Field: Covering 565 km², this lava field is a vast expanse of solidified lava and Icelandic moss.
Krafla: Lava and ash areas here are devoid of moss, presenting a starkly different experience from Eldhraun.
Geirlandshraun: This high-walled lava field forms an awe-inspiring canyon, adding an extra layer of drama to the landscape.
Berserkjahraun: This ancient lava field, over 3,000 years old, is home to caves and lava tunnels that provide a glimpse into Iceland's geological history.
Vatnhellir Cave: An 8,000-year-old lava cave that offers a fascinating journey through time.
Thrihnjukagigur Cave: Descend into the depths of a dormant volcano through a massive vertical lava tube for a truly surreal experience.
Lofthellir: Located in a lava field, this cave is adorned with stunning ice formations that create a magical ambience.
Gjabakkahellir Cave: Formed 9,000 years ago and open on both ends, it's perfect for those who prefer open spaces while still experiencing the wonders of a lava cave.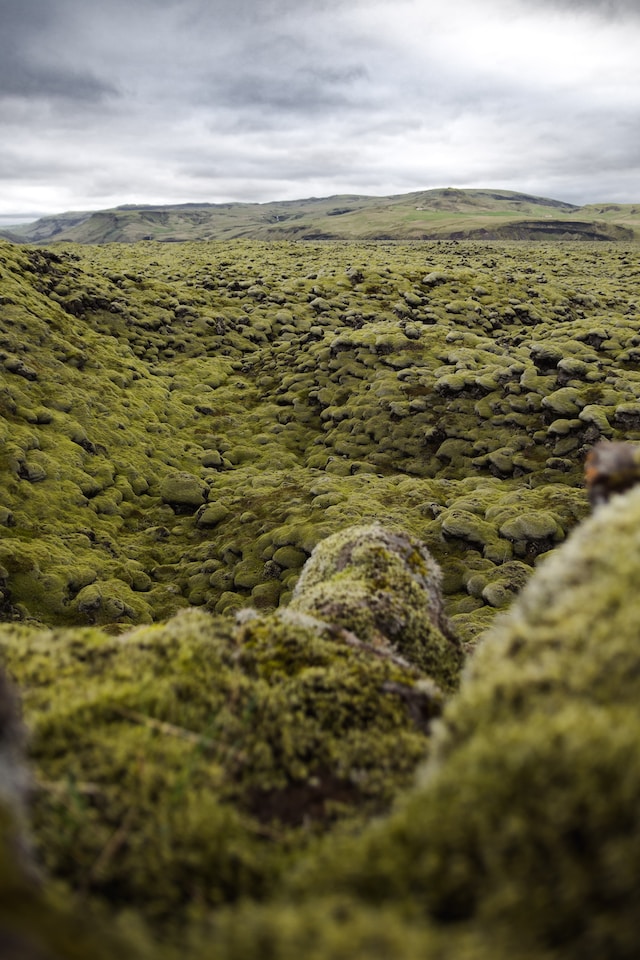 4 Best Places to Go to See Iceland Landscapes
If you want the chance to see some of these fantastic Iceland landscapes, here are some of the best places in Iceland to travel to:
Iceland South Coast
The South Coast of Iceland presents nearly all of Iceland's landscapes in only a few days. From the majestic Skógafoss waterfall to the captivating black sand beaches of Vik, some of the most famous highlights in the country are visible directly from the Route 1 Ring Road, which serves as the main route through this part of the country.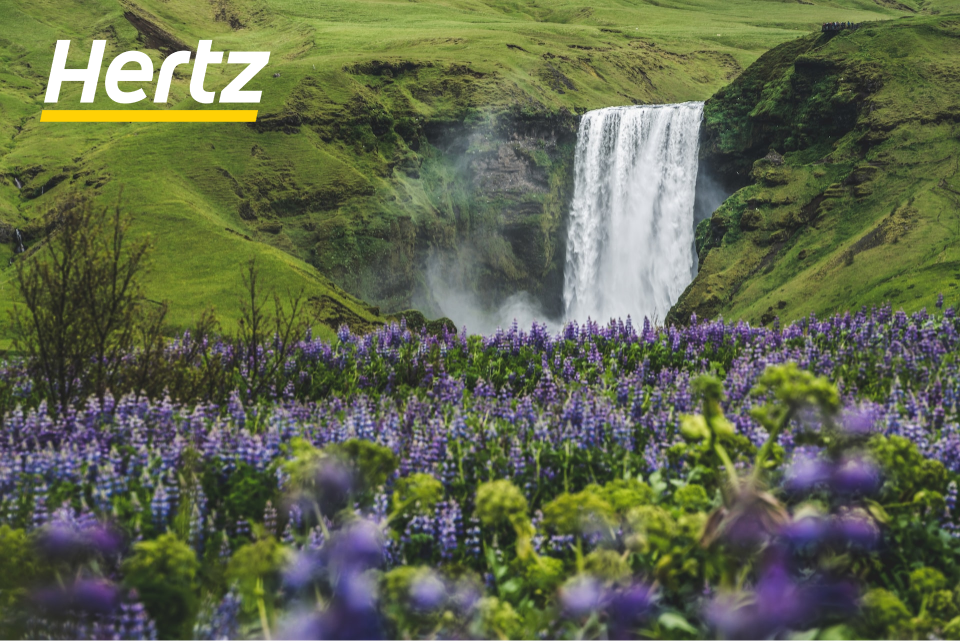 The South Coast is a great option year-round, as the attractions are all accessible throughout both summer and winter. You can see both the Seljalandsfoss and Skógafoss waterfall, which are right next to each other, and just up the road, you can visit Vik and Reynisfjara black sand beach. You also have the opportunity to witness stretches of dramatic, rocky coastline, and don't miss the top highlights of Jökulsárlón Glacier Lagoon and Diamond Beach.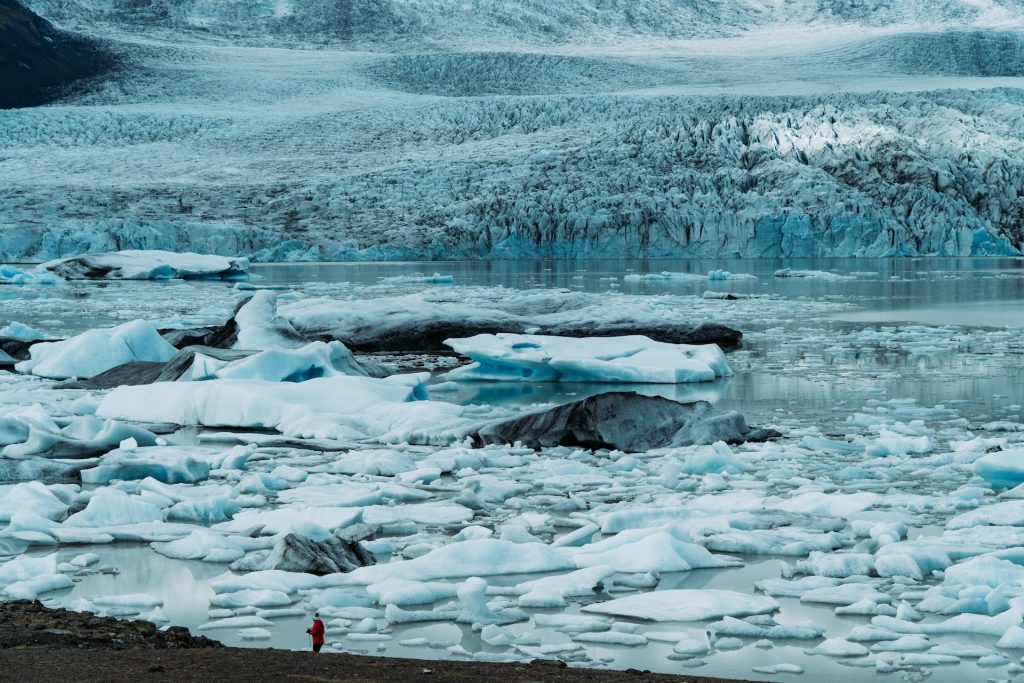 Snaefellsnes Peninsula
Often referred to as "Iceland in Miniature," the Snaefellsnes Peninsula showcases all the country's geological wonders in a small package. The crowning jewel is the mighty Snæfellsjökull glacier-capped volcano, believed by some to be an energy-rich and mystical location. The dramatic landscapes of this region have been the basis for many sagas and myths, making it a destination rich in history and legend.
The route is only 90 kilometers in length and takes just over 2 hours to drive, making it a great option for those with only a short trip to Iceland. That said, we recommend allocating at least 12 hours in order to enjoy everything the peninsula has to offer. Top natural sites include Kirkjufell Mountain, Snaefellsjökull National Park and Londrangar.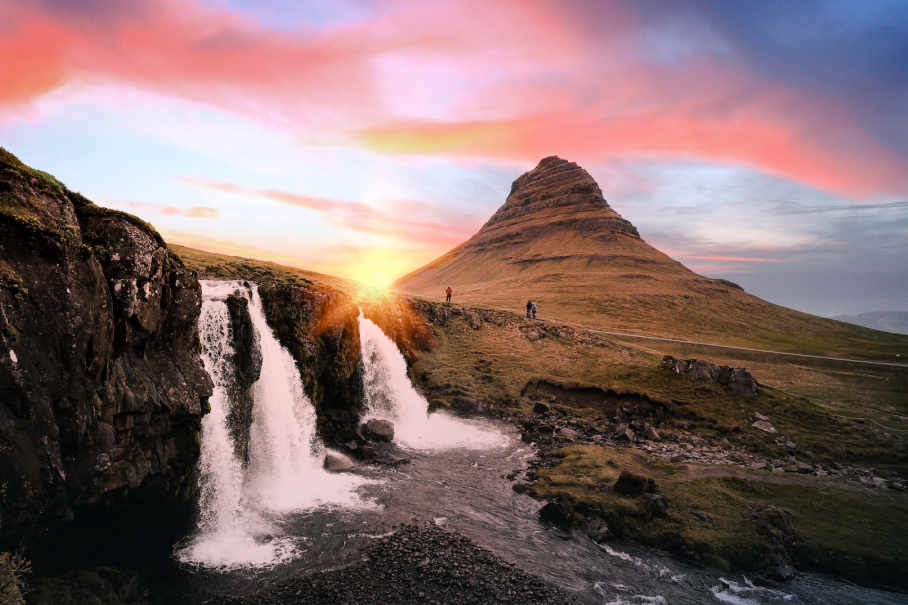 North Iceland
North Iceland is a perfect mix of volcanic landscapes, geothermal areas with active geothermal activity and serene beauty. You can reach the north via the Route 1 Ring Road, and it takes about 5 hour to reach the capital of the North, Akureyri, if you drive straight from Reykajvik.
But there are many remote routes you can explore once you get there. In this area you'll find Lake Mývatn, a volcano lake, and the Mývatn Nature Baths, a naturally heated Iceland hot spring. North Iceland also features Dettifoss, Europe's most powerful waterfall.
The Dimmuborgir lava formations are also a must-visit, with many caves, arches and columns naturally shaped from volcanic eruptions from over 2000 years ago. The region's unique geological features are a testament to the dynamic forces that have shaped Iceland over millions of years.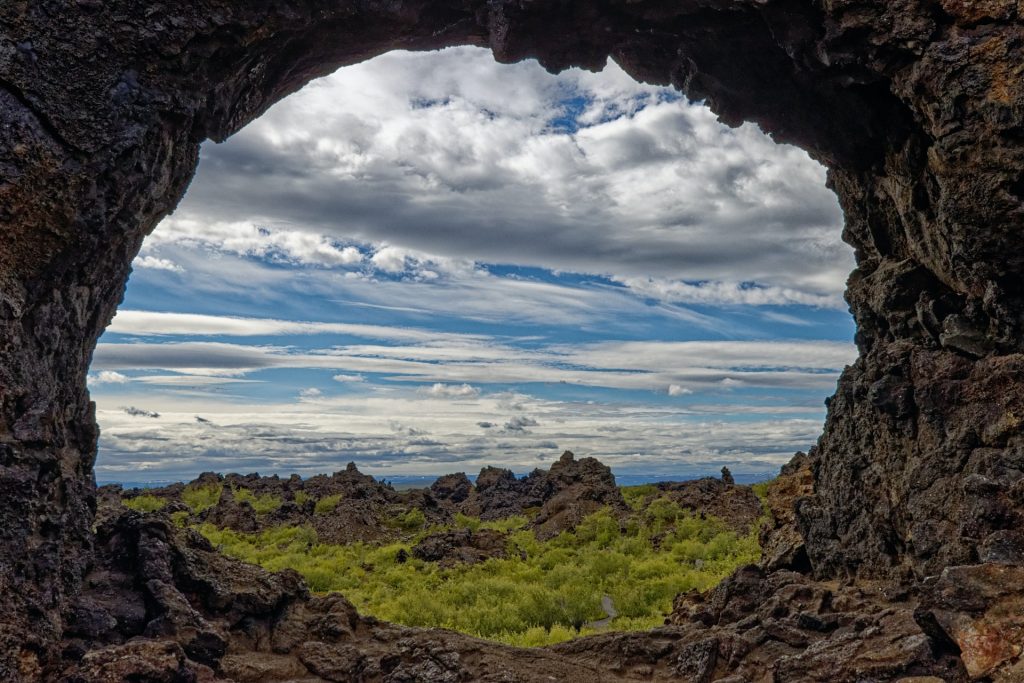 Highlands of Iceland
The Highlands of Iceland are an region pristine wilderness, characterized by landscapes that look entirely untouched. This remote area of Iceland is only accessible during the summer months, and located in the center of the country. You'll need the proper vehicle if you plan to drive to the Highlands, as many of the roads are unpaved and you may also encounter a lot of Iceland F-roads, which require you to have a 4X4 vehicle.
The Highlands are a paradise for nature enthusiasts seeking solitude and untouched landscapes. Landmannalaugar, known for its colorful rhyolite mountains and geothermal pools, offers an unforgettable experience. And for those who love to hike, the 55 km-long Laugavegur Trail provides 3-5 days of adventure. Kerlingarfjöll is a mountain range not to be missed if you're in the Highlands, bordered by glaciers, and the 3.5 hour drive from Reykjavik on the F-roads is definitely worth it.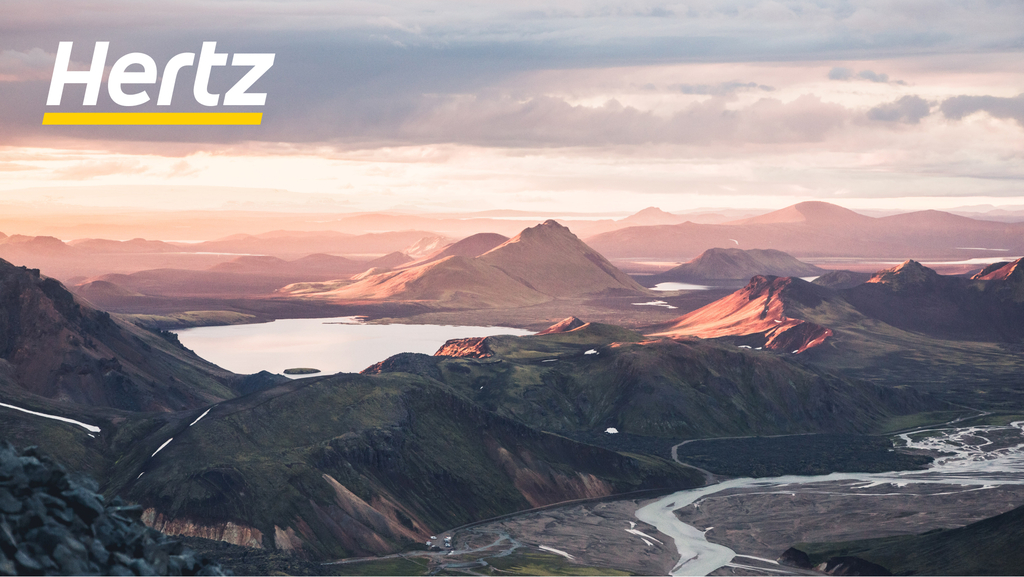 The Best Way to See the Landscapes of Iceland: Rent a Car
To truly immerse yourself in the natural landscapes of Iceland, you'll need a rental car to enjoy freedom and flexibility in your itinerary. Navigating the island's landscapes at your own pace ensures that you can capture the magic of each destination without any limitations.
Whether you're exploring the iconic Ring Road or venturing off the beaten path to the Highlands, renting a car is the ultimate way to experience the untamed beauty of Iceland. There is very limited public transportation in Iceland, and tours will only take you to limited places.
When it comes to experiencing Iceland landscapes, it's essential that you have a vehicle of your own if you want to access specific areas of interest.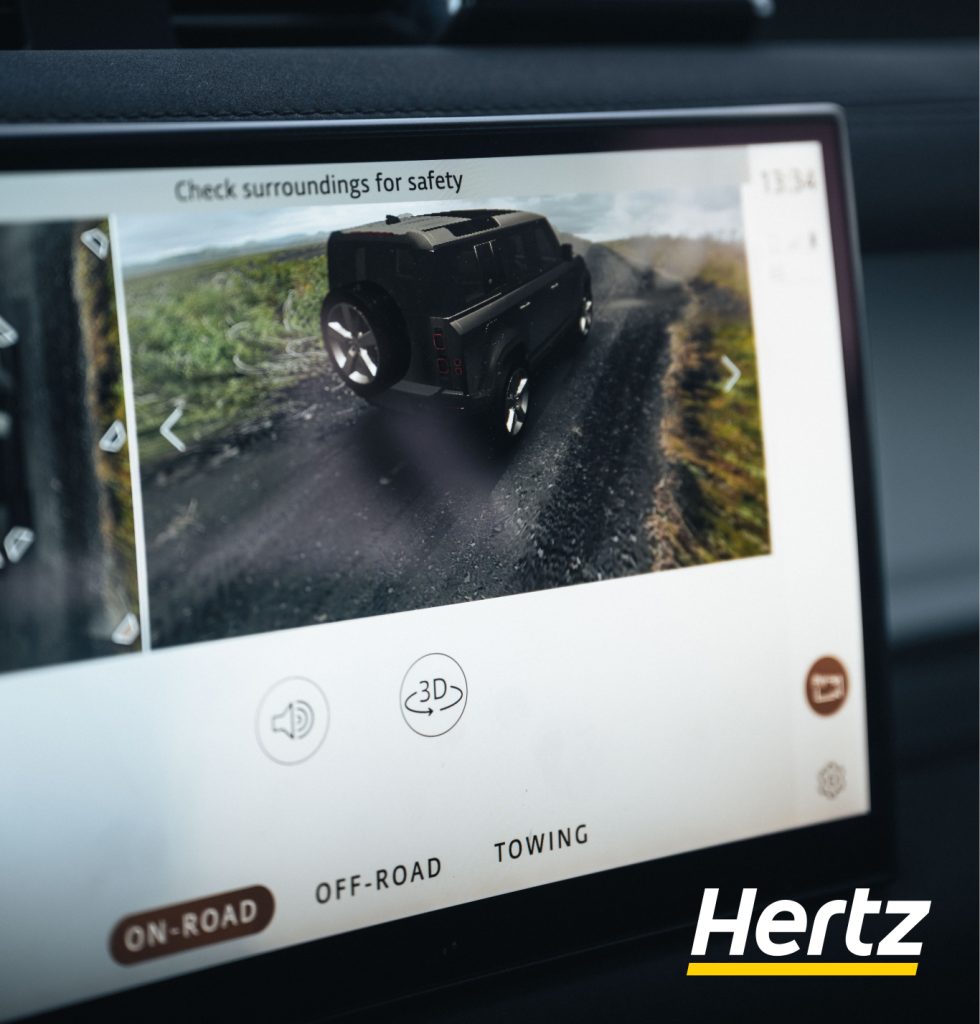 When choosing a rental car in Iceland there are many factors you need to consider including what time of year you're visiting, how many people are in your group and the route that you intend to drive.
If you're heading to the Snaefellsnes Peninsula or driving the Golden Circle you will have a variety of options for rental cars, regardless of what time of year that you visit. But if you want to access more remote regions of the country, or if you are visiting during the winter, you will need a larger vehicle that is equipped to handle Iceland's weather and road conditions.
Remember, in Iceland, road conditions can change quickly, so it's important that you have the right vehicle to navigate the routes safely. For help choosing the best rental car option for your trip to Iceland, check out our car rental tips.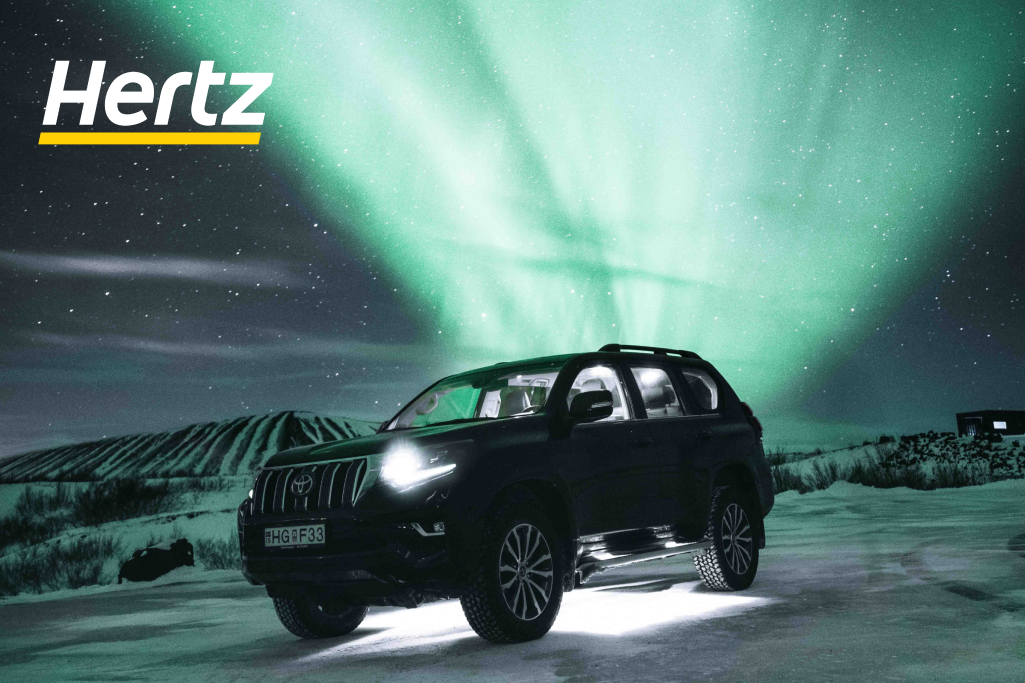 Explore the Natural Beauty of the Iceland Landscape
From the fiery volcanos to the frozen glaciers, from the thundering waterfalls to the mystical highlands, every corner of this island exhibits nature's extraordinary forces. Exploring the Iceland landscape gives you the change to experience five very different terrains in one trip. Whether you only have a long weekend, or have two weeks to spend in the country, there are options to enjoy all the natural wonders the country has to offer.
To effectively access the amazing natural attractions in Iceland, you will need a quality and well-equipped rental car. We highly recommend booking your rental car online, and in advance, especially during the busy summer months, in order to secure the best option for your group.
Hertz Iceland has tons of car rental options, from compact cars to motorhomes, so you can find a customized option to suit your needs. So, get ready to go on an adventure from the sea to the sky and experience the natural beauty of the Iceland landscape.