Planning a 7-day adventure along Iceland's iconic Route 1 Ring Road? This compact, detailed itinerary is tailored for travelers eager to explore Iceland's wonders but are limited to a week. We've packed rental car advice, essential packing tips, and safety guidelines into this concise guide to ensure a memorable, albeit tight, journey around the island.
Table of content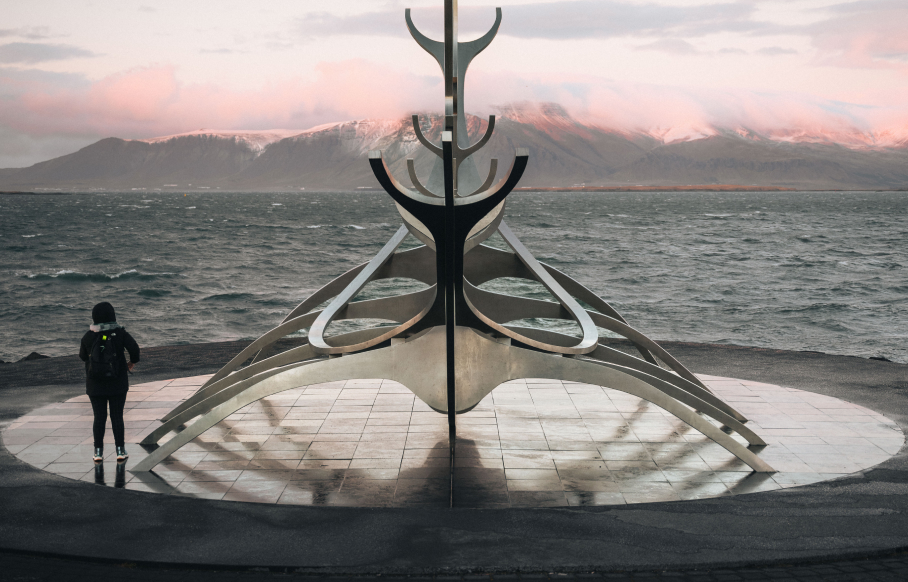 First thing you need to know about this 7 day in Iceland ring road itinerary
Iceland's Ring Road is one of the most popular road trip routes in the entire world, allowing visitors to access the country's top highlights within a 1,332-kilometer (828-mile) loop.
While you can technically drive the entire route in 24 hours, we recommend at least 7 days in order to fit all the best attractions and activities into your itinerary.
With 100s of things to do and see, planning your 7-day itinerary on your own can take a lot of research and organization, and you can end up missing some hidden gems.
So, we've gone ahead and pulled together the ultimate Iceland Ring Road itinerary, broken down day by day so you don't have to plan yourself and won't miss out on anything.
This itinerary is best suited for summer road trips, as the road conditions are better, and you will have more hours of daylight. If you're planning a winter trip, just include 1 to 1.5 days of buffer time in your itinerary to account for any delays due to Iceland weather. You can, of course, adapt this itinerary based on your own interests, but it's a great blueprint to use for your Iceland adventure.
7-day Iceland Ring Road route+ attractions map
Note: The MAIN attractions that we recommended are marked in YELLOW on this map; all other alternatives that you can pick and choose are marked in Blue colour.
Why Plan a 7-Day Iceland Ring Road Itinerary?
A well-thought-out itinerary is a crucial component of any road trip in Iceland. While Iceland's Ring Road might seem like a relatively short and easy drive around the island, it's essential to make the most of your time, especially if you have only one week to spare. There are innumerable things to explore along this route, with Iceland's waterfalls, glaciers, hot springs, volcanos, and more.
While a week may seem like a generous amount of time, it passes in the blink of an eye as you lose yourself in Iceland's incredible landscapes. Having a well-structured itinerary is not about rigidly adhering to a schedule but rather about ensuring you make the most of your precious days.
It provides the freedom to adapt and explore as you go, all while having a reliable framework to help you calculate distances, assess how much of this extraordinary country you've yet to discover, and ultimately ensure that you don't miss a single enchanting moment on your unforgettable journey along the Ring Road.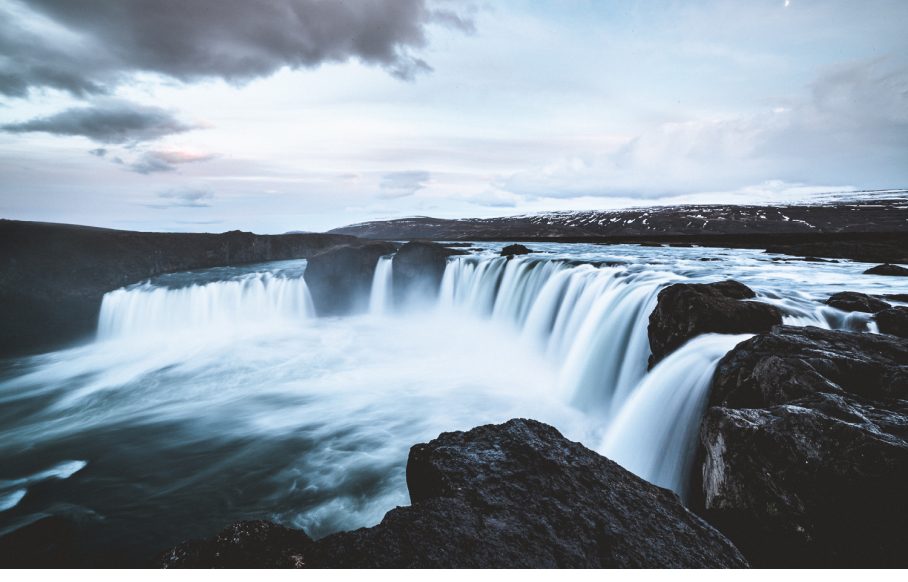 Choosing the Right Car for Your Ring Road Adventure: what should be considered?
Selecting the right vehicle for your Ring Road journey is one of the most critical decisions you'll make. It will significantly impact your comfort, safety, and the places you can explore on your road trip.
The Ring Road in Iceland is very well maintained and almost entirely paved, so it's technically accessible with any vehicle, but the seasonal changes and weather can have a big impact on your vehicle choice. Here are some of the primary factors to consider when booking a rental car for your Iceland Ring Road itinerary:
1. Consider your Group Size: 
If you're traveling with a group, a 4×4 SUV will likely be the best choice as it will provide ample space and comfort. The roominess of the interior ensures every passenger enjoys a comfortable journey, allowing room to stretch out and relax amidst the stunning vistas unfolding outside the window. Every seat promises a panoramic view of Iceland's mesmerizing landscapes, making the journey as memorable as the destinations you're exploring.
Solo travelers or couples can comfortably navigate the Ring Road with a 2WD vehicle, provided they are traveling in the summer. The compact size of these vehicles ensures maneuverability and efficiency, offering an intimate, cozy setting for those iconic road-trip conversations against the backdrop of Iceland's dramatic landscapes.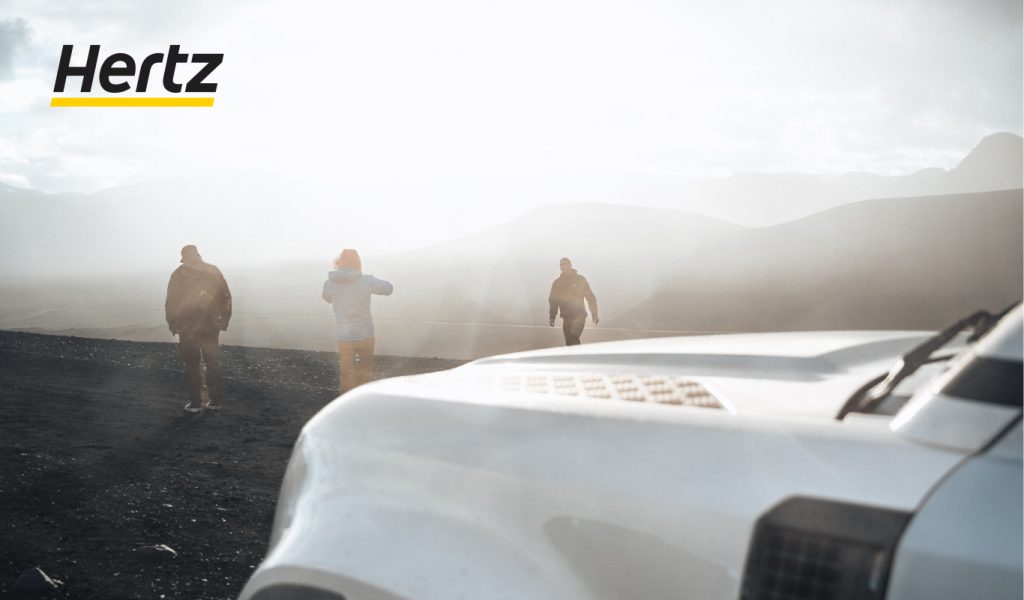 2. Consider how many Luggage you will bring:
Ensure your chosen vehicle offers sufficient storage space for your luggage. It's not just about packing your bags; it's about ensuring that every piece of equipment, every item of clothing, has its own space, ensuring easy access and organization throughout your journey.
If you have a group of 4 people, then you won't have enough room in the trunk of a compact car to fit all your luggage, and it will spill into the back seat, impacting seating space. Every square inch becomes a precious commodity, necessitating smart packing and selection of essentials.
If you're visiting in the winter, your group will likely have more luggage than in the summer, as you'll need to add more warm clothing when packing for Iceland. The dance of the Northern Lights often comes with a crisp, icy breeze, and the majestic glaciers glisten under a blanket of snow – ensuring you are warmly and appropriately dressed is key to fully immersing in the icy wonderland.
3. Consider if you will be doing F-Road Driving or not:
Iceland's unique terrain, including the Iceland Westfjords, Highlands, and Northern regions, may require a 4×4 if you plan on venturing off the Ring Road. These enigmatic landscapes, woven with ethereal beauty and untouched wilderness, are a siren song for the adventurous soul. While we don't include any Iceland F-road driving in this itinerary, if you want to have the flexibility to alter your itinerary and drive on gravel roads or F-roads to reach hidden locations, you will need to have a 4X4 rental vehicle.
Be sure to always check road conditions and restrictions, as you are legally required to have a 4X4 if you're on Iceland F-road . Safety and adherence to regulations are the compass that ensures every journey.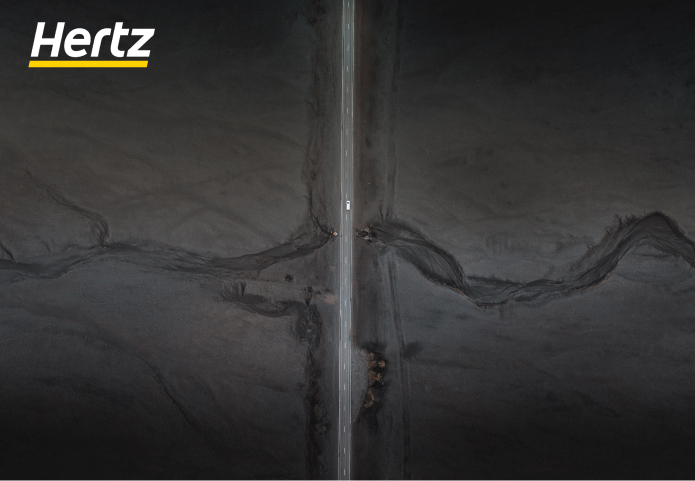 4. Consider the Summer vs. Winter Conditions:
Your vehicle choice should align with the season of your trip. Winter in Iceland is a dance of ethereal lights and snowy enchantments, where the landscapes are transformed into a mystical wonderland. Winter conditions will require a sturdier 4X4 vehicle to handle snow and ice. Equipped with features designed to navigate through the icy embrace, these vehicles are your trusted companions ensuring every journey is smooth, safe, and imbued with the magic of winter's touch.

Vehicle Suggestions for this 7-days Ring Road trip
If you're embarking on a 7-day Iceland Ring Road adventure, choosing the right vehicle is essential, but the ideal rental car will vary based on different traveller needs.
A 4×4 vehicle is an excellent choice if you're looking for a comfortable and reliable rental vehicle that will give you the flexibility to explore areas off the beaten path. This type of vehicle provides the necessary traction and ground clearance for tackling gravel roads or navigating more challenging weather conditions like snow and ice that are common on the Ring Road during the winter.
If you're an adventurous traveler who enjoys camping and wants the convenience of both transportation and accommodation in one, a campervan rental is a fantastic option. There are a ton of picturesque campsites in Iceland along the Ring Road, and a campervan allows you to immerse yourself in nature while maintaining a degree of comfort and mobility.
For solo travelers or couples who intend to stick to the main routes and avoid off-road adventures, a 2WD vehicle is a practical and budget-friendly choice. Iceland's main roads are well-maintained, and a 2WD compact or mid-size vehicle will serve you well on this journey if you're visiting in the summer. 
Essential Packing List for Your Iceland Ring Road Itinerary
Navigating through Iceland's diverse landscapes and weather conditions requires strategic packing. Here's an essential packing list to ensure comfort and convenience throughout your journey:
Clothing and Apparel:
Waterproof Jacket: A quality waterproof and windproof jacket to protect against unpredictable weather.
Layers: Thermal tops, fleece jackets, and breathable fabrics for layering, ensuring warmth and comfort.
Hiking Boots: Waterproof, sturdy hiking boots for exploring various terrains.
Gloves and Hats: Insulated gloves and hats to keep warm in chilly conditions.
Swimwear: For enjoying the geothermal pools and lagoons.
Equipment and Gear:
Camera: A good quality camera with extra batteries for capturing Iceland's breathtaking landscapes.
Binoculars: Handy for wildlife spotting, especially for viewing birds and seals.
Reusable Water Bottle: Stay hydrated; Iceland's tap water is pristine and drinkable.
Portable Charger: Ensure your devices are always powered up.
Navigation and Safety:
Maps and Guides: Physical maps and guides as backups to digital versions for navigation.
Emergency Kit: Basic first aid supplies, flashlight, and multi-tool for safety.
Car Essentials: Spare tire, jack, and basic tools if you're renting a car for self-driving.
Personal and Comfort Items:
Sunscreen and Sunglasses: The sun can be strong, especially during summer months.
Snacks: Energy bars and snacks for fuel during long drives and hikes.
Toiletries: Travel-sized toiletries; consider eco-friendly options to reduce plastic waste.
Adhering to this Iceland travel packing list ensures that you are adequately equipped for every element of your Iceland journey, promising a seamless and enjoyable adventure amidst the magical landscapes of the Ring Road.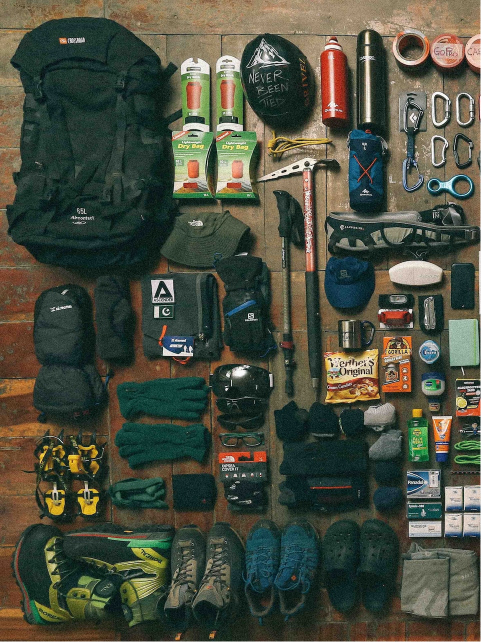 Important Tips Before Going on a 7-Day Iceland Ring Road Trip
Preparation is key to a successful and stress-free road trip in Iceland. Before embarking on your adventure, consider the following tips:
Be ready for unpredictable weather. Even during Iceland's summer, heavy rain and storms can often strike. Pack waterproof clothing, layers, and sturdy hiking boots to stay comfortable.
Iceland is a popular tourist destination, especially in the spring and summer months. Book accommodations, tours, attractions, and rental vehicles well in advance, especially if you're traveling during the high season.
Be strategic with your packing based on your travel plan. Make sure you bring layers, regardless of the season, and don't forget activity-specific wear like hiking boots and a bathing suit.
Travel insurance is a must, especially when driving in a foreign country. Be sure to get comprehensive coverage, including car rental insurance, for peace of mind.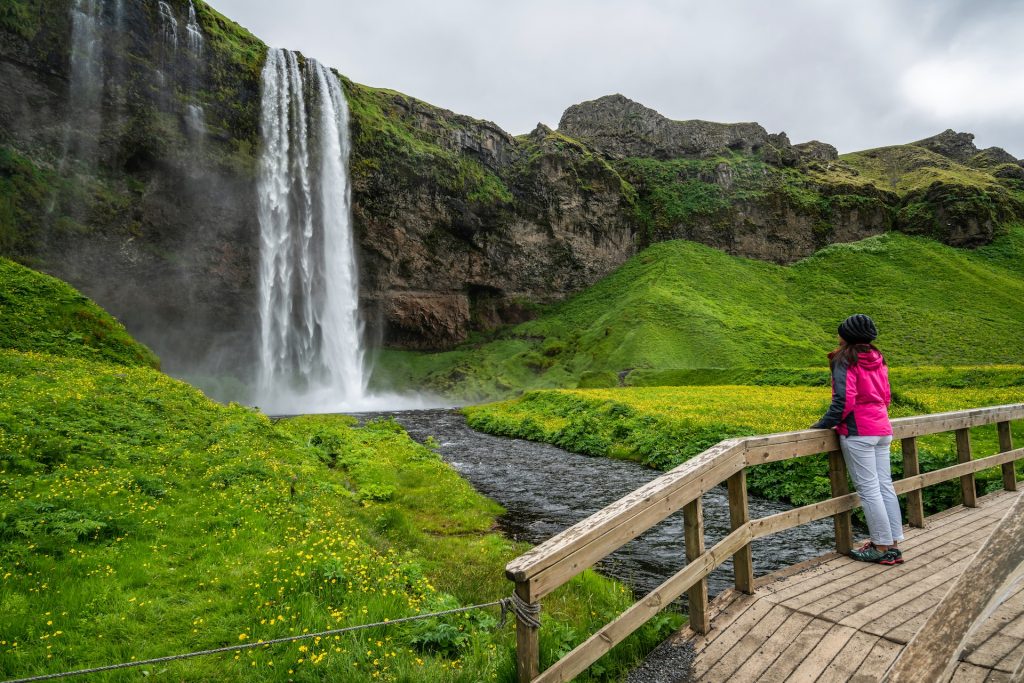 Day-by-Day Guide to Your Iceland Ring Road Itinerary
Now, let's dive into the heart of your adventure. The following is a day-by-day breakdown of your 7-day Iceland Ring Road journey. Keep in mind that this is a general guide and can be adapted based on your preferences and interests.
Day 1: Arrival in Keflavik and Reykjavik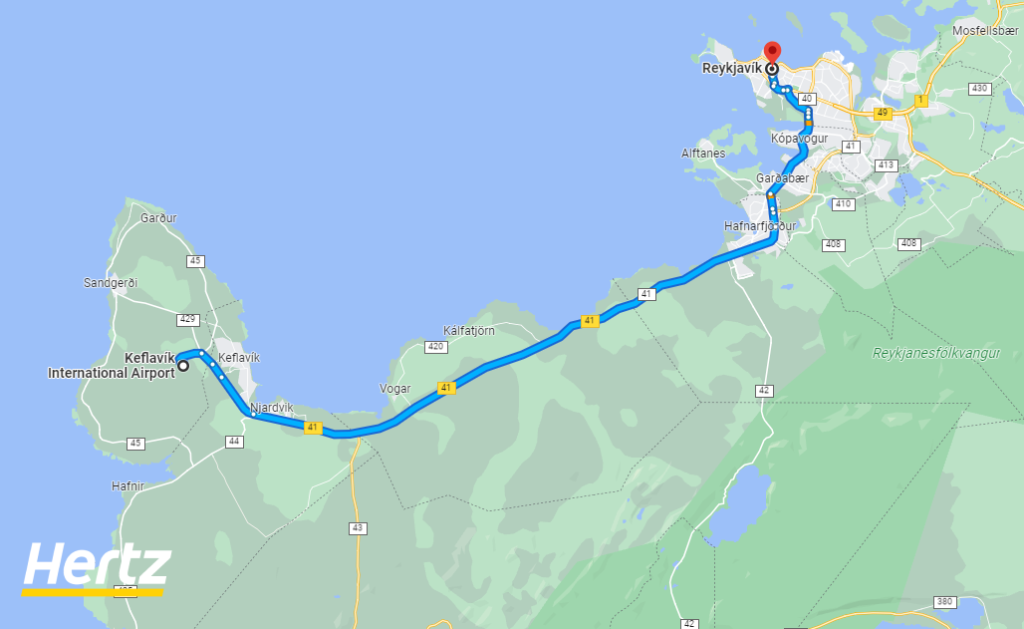 Start: Keflavik International Airport
Destination: Reykjavik
Approximate driving time: 50 mins
Spend the night in: Reykjavik
Key attractions you can't miss today: Hallgrimskirkja church, Harpa Concert Hall and Laugavegur shopping street
Your Iceland adventure begins at Keflavik International Airport, which serves as the primary gateway into Iceland for most travelers. One of the great conveniences of this airport is that you can pick up your rental car directly in the arrivals hall. This means that as soon as you land, you're ready to hit the road without the need for additional transportation.
Reykjavik, the capital of Iceland, is just under an hour's drive from the airport, and it's very straightforward to navigate. Upon arrival in Reykjavik, you can head straight to your accommodation to check in and spend the rest of the day exploring some of the city's key attractions.
Don't miss including the iconic Hallgrimskirkja church, known for its stunning city views from the tower. Harpa Concert Hall, an architectural masterpiece and cultural center, offers world-class events throughout the year, and the Old Harbour is another must-visit, providing a picturesque setting with its restaurants, shops, and the Maritime Museum. For further restaurant and shopping options, head to Laugavegur, Reykjavik's main shopping street and historical center.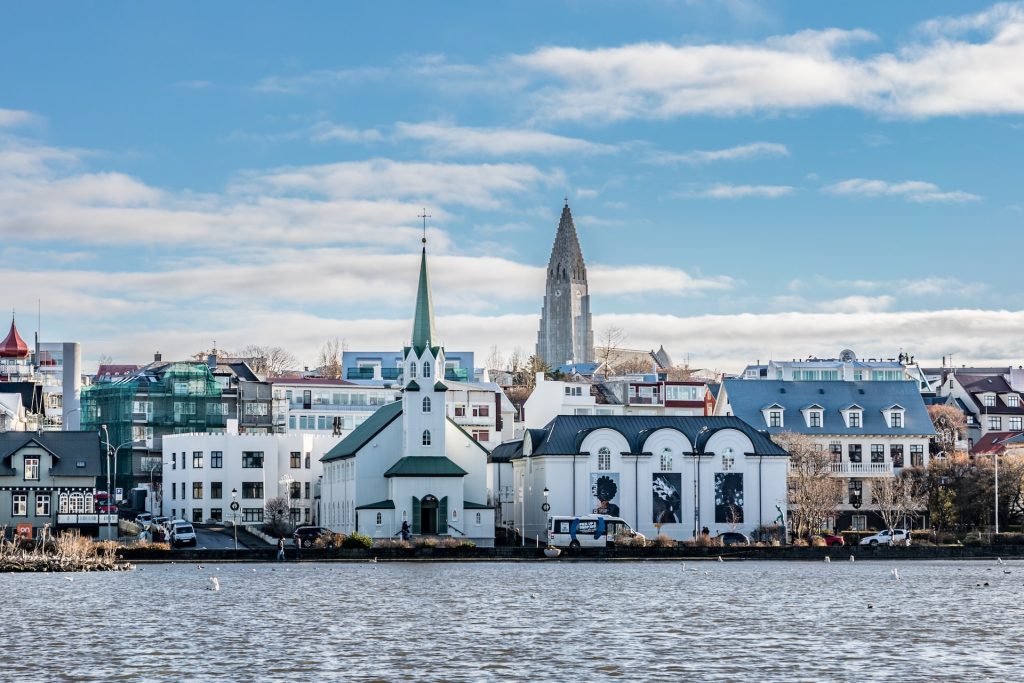 Day 2: Reykjavik to Akureyri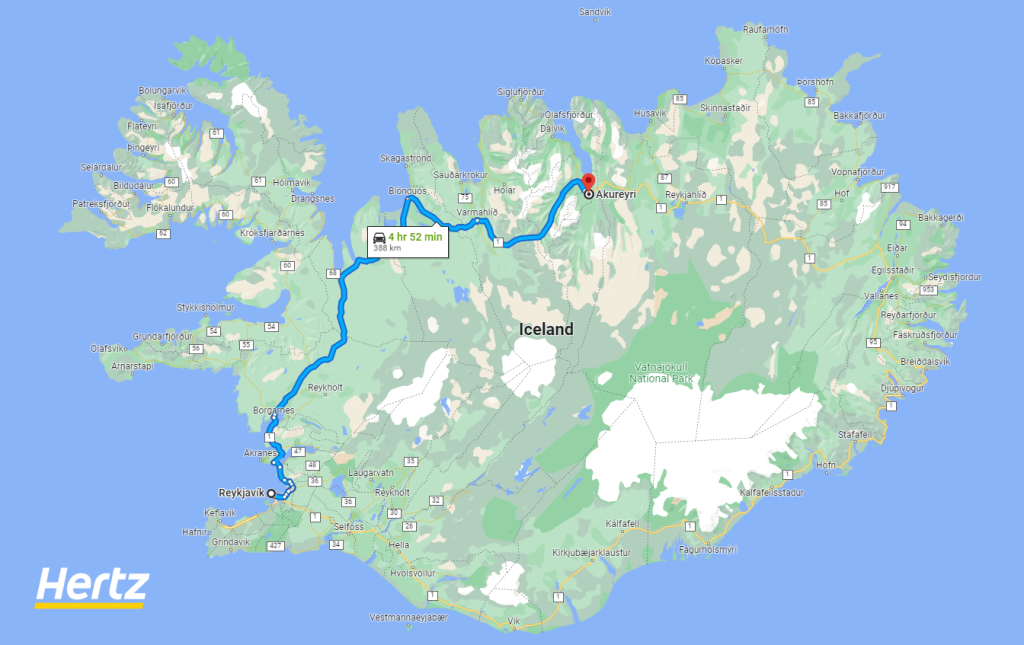 Start: Reykjavik
Destination: Akureyri
Approximate Driving Time: 4.5-5 hours
Spend the night in: Akureyri
Key attractions you can't miss today: Grábrók, Akureyri
Your first full day will take you north to Akureyri, Iceland's second-largest city. It's a fairly long drive, so aim to head out as early as possible, as there is lots to see along the way, making it much more than just a travel day. This portion of the journey offers various opportunities for hiking, exploration, and indulging in local cuisine.
The first place we recommend stopping is Grábrók, a volcanic crater that offers breathtaking panoramic views of the Borgarfjordur countryside and the encircling mountains. The hike only takes about one hour, and although it is slightly steep, there are stairs built to aid your ascent. For history buffs, you can take a quick 30-minute detour to visit the village of Reykholt, home to one of Iceland's most notable historical sites and home of Icelandic author Snorri Sturluson.
You will also have the option to stop near Hvammstangi, at the Hvitserkur rock formation, as a detour from the Ring Road, if you love to see specially shaped rock formations. This 15 m (49 ft) tall basalt rock stack protrudes from Húnaflói Bay, resembling either a dragon drinking from the sea or a troll, depending on which angle you view it from.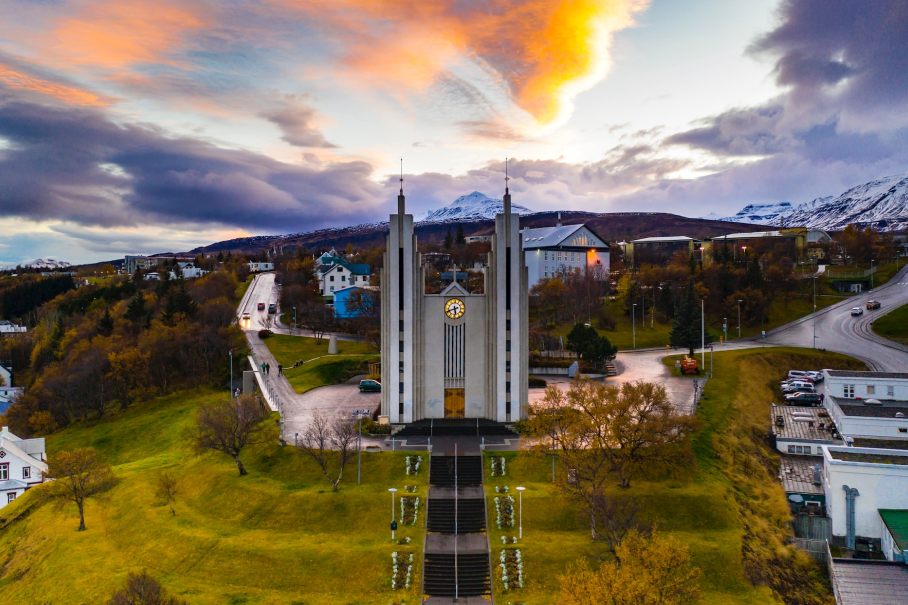 Day 3: Akureyri to Mývatn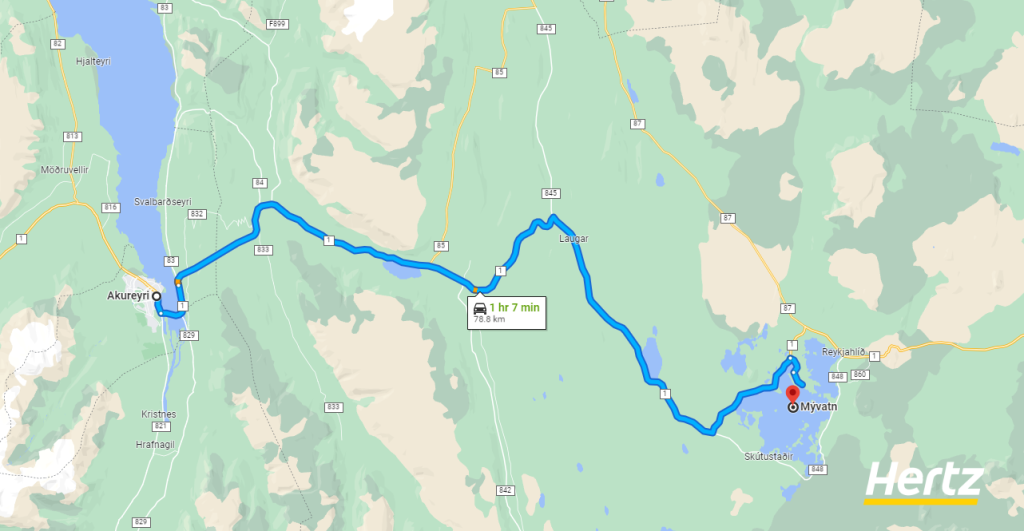 Start: Akureyri
Destination: Mývatn
Approximate Driving Time: 1.5-2 hours- If you want to reduce the driving time on the following day, you also have an option to drive to East Iceland biggest town Egilsstaðir and spend your night there
Spend the night in: Myvatn Area (or Egilsstaðir town if you like)
Key attractions you can't miss today: Goðafoss, Hverir geothermal area, Dimmuborgir lava field, Myvatn Nature bath
Before you leave Akureyri in the morning, take some time to stroll around the beautiful Akureyri Botanical Gardens and observe the nearly 7000 plant species and birdlife. You'll be heading to the Mývatn region today, known for its unique geothermal wonders, striking volcanic landscapes, and abundant birdlife.
It's a relatively short drive from Akureyri, so if you're interested in doing a whale-watching tour in Akureyri or Icelandic horse riding, there is an opportunity to do so before setting out towards Mývatn. That said, there is tons to see and do around Lake Mývatn, so it can easily take up a full day.
A highlight of this journey is Goðafoss waterfall, often referred to as the waterfall of the gods. It's a majestic sight and should be number one on your list of things to see today. Just east of the lake, you'll find the Dimmuborgir lava rock formations and caves, also called the Dark Fortress.
You'll also pass Hverir, a geothermal area filled with bubbling mud pots and steaming vents that are a result of the geothermal activity. A walk here is akin to stepping onto another planet, each step echoing the dynamic dance of earthly energies, narrating the vibrant saga of Iceland's geothermal majesty.
You can use your time here to hike through the volcanic terrain , lava fields and then head to Mývatn Nature Baths until the sun goes down to soak in the milky blue geothermal waters.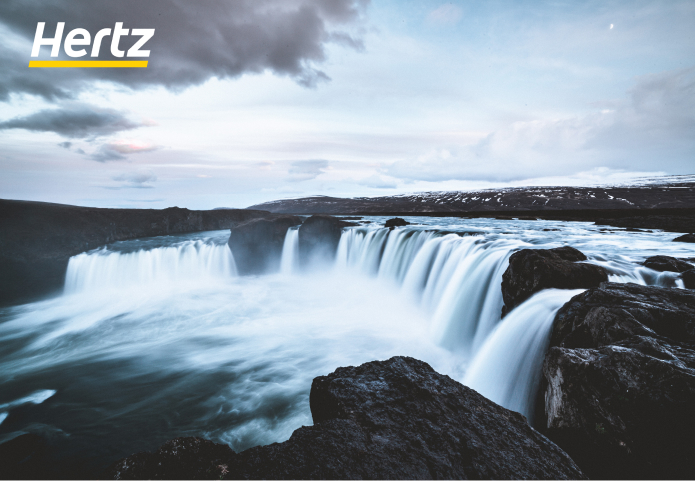 Day 4: Mývatn to Höfn via Egilsstaðir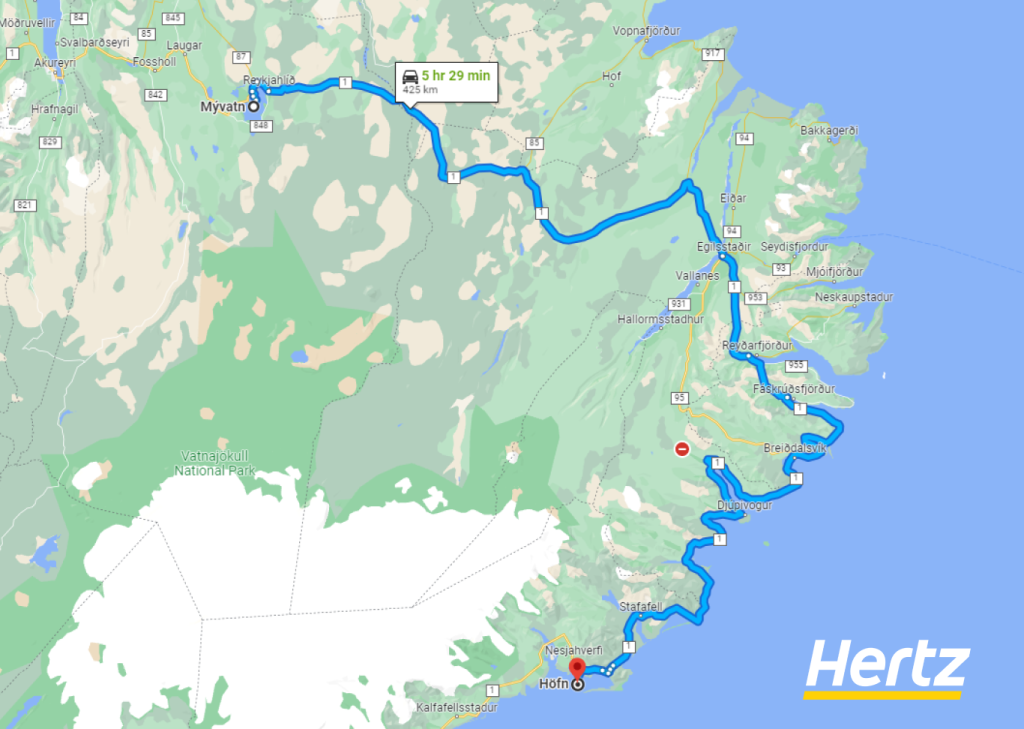 Start: Mývatn
Destination: Höfn
Approximate Driving Time: 5.5-6 hours
Spend the night in: Hofn town
Key attractions you can't miss today: Dettifoss, Egilsstaðir, Hofn
Today's drive will be one of the longer stretches of your journey, but it's also rich with opportunities to explore some of Iceland's most captivating landscapes. You'll start by heading east towards the town of Egilsstaðir, a place that captures the heart with its serene yet vibrant atmosphere, providing a gentle embrace to all its visitors.
If you love Iceland waterfall, You might want to stop by Dettifoss waterfall, one of Europe's most powerful waterfalls, which is just a short detour off the Ring Road today. Every cascade is a melody, a harmonious symphony where the music of waters roars in jubilant celebration of nature's unrestrained elegance.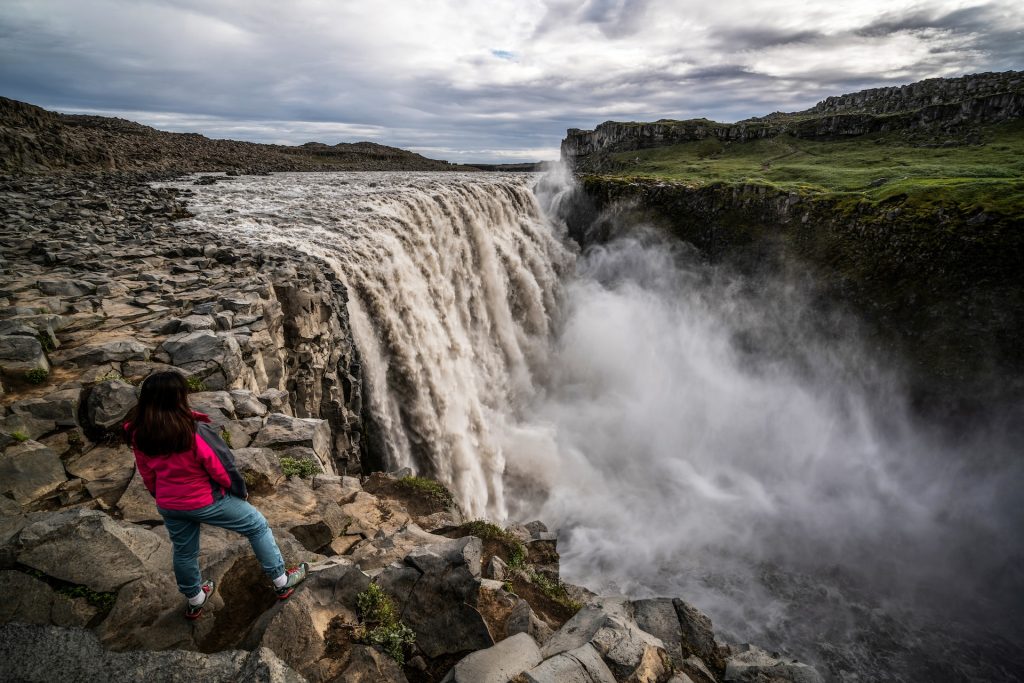 Through the East Fjords region, a blend of scenic elegance and mesmerizing tranquility awaits. A journey where mountains and sea unite, painting an artwork of nature's grandiosity. Here, each twist and turn of the road is a revelation of scenic artistry, encapsulating the soul with an unspeakable awe.
The scenic drive has many small fishing villages where you can stop to eat and soak up the local culture. Rich with history and enveloped in a charming ambiance, each village holds within it, stories untold, and flavors unmatched – a slice of Icelandic heritage ready to be explored.
There is no shortage of places where you can stop for a rest or a short hike to take photos of the breathtaking landscapes in this part of the country. Every viewpoint is a canvas where nature unveils its grandeur, capturing the soul and awakening the senses to an ecstasy of scenic wonder.
One of the highlights of this portion of the route is Iceland's largest forest, Hallormsstadaskogur. A sanctuary where verdant splendor and tranquil vibes reside, offering a refuge for the soul, amidst the harmonious whisper of leaves and the gentle embrace of nature's calm.
However, it's essential to remember that while the journey is sprinkled with an array of captivating attractions, time may not permit the exploration of them all. You will need to prioritize, choosing which jewels of nature to delve into deeply.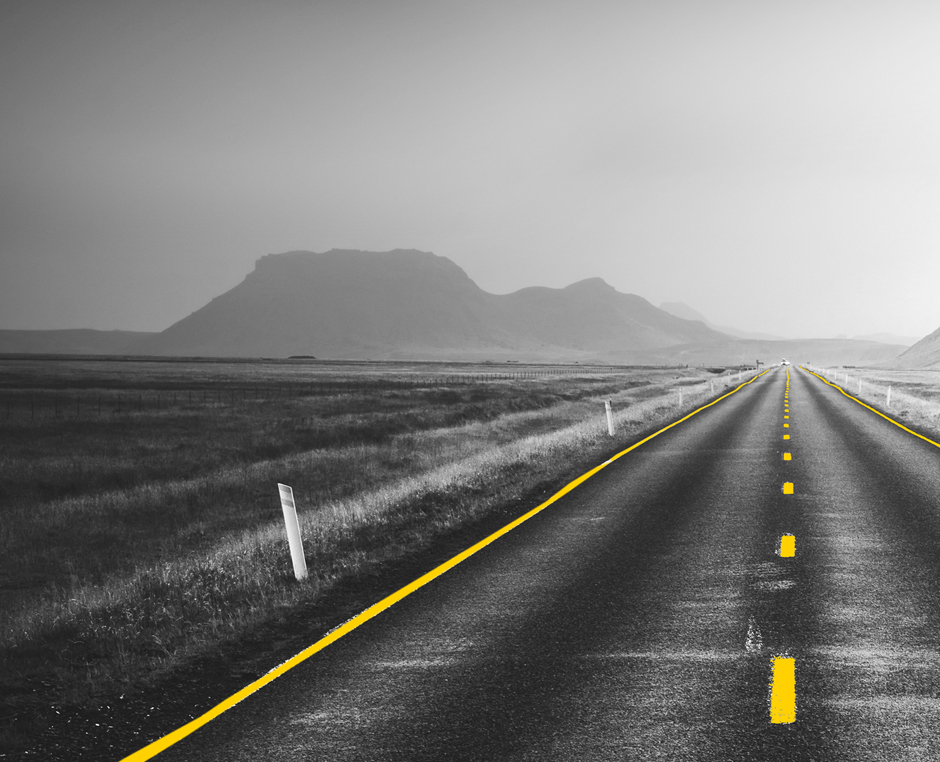 Day 5: Höfn to Vik via Jökulsárlón
Start: Höfn
Destination: Vik
Approximate Driving Time: 4-4.5 hours
Spend the night in: Vik or the villages close by
Key attractions you can't miss today: Jökulsárlón glacier Lagoon, Diamond Black sand beach, Reynisfjara Black Sand Beach, Vik
As you leave Höfn and continue your journey along the Ring Road and head south, get ready to encounter some of Iceland's most famous natural attractions. Höfn, with its picturesque landscapes and quaint vibes, serves as a prelude to the mesmerizing journey ahead, creating an atmosphere of anticipative excitement.
The highlight of the day is undoubtedly going to be Jökulsárlón Glacier Lagoon, a part of Vatnajökull National Park. Imagine a world where ethereal beauty meets serene majesty; that's Jökulsárlón for you. Each floating iceberg is like a piece of art, showcasing intricate designs crafted by the hands of nature. The icebergs, each uniquely shaped and sized, drift peacefully on the lagoon's still waters, offering a visual spectacle of contrasting colors against the deep blue backdrop of the water and sky.
Nearby, the Diamond Beach offers a unique spectacle as icebergs wash up on the black sand shore, sparkling like diamonds. It's a place where the dance of the elements, the chill of the ice, the warmth of the sun, the ebb and flow of the waters, and the steadfastness of the earth converge. Each iceberg glistens like a gem under the gentle kiss of the sun, a radiant spectacle that etches unforgettable imprints of beauty in the hearts of onlookers.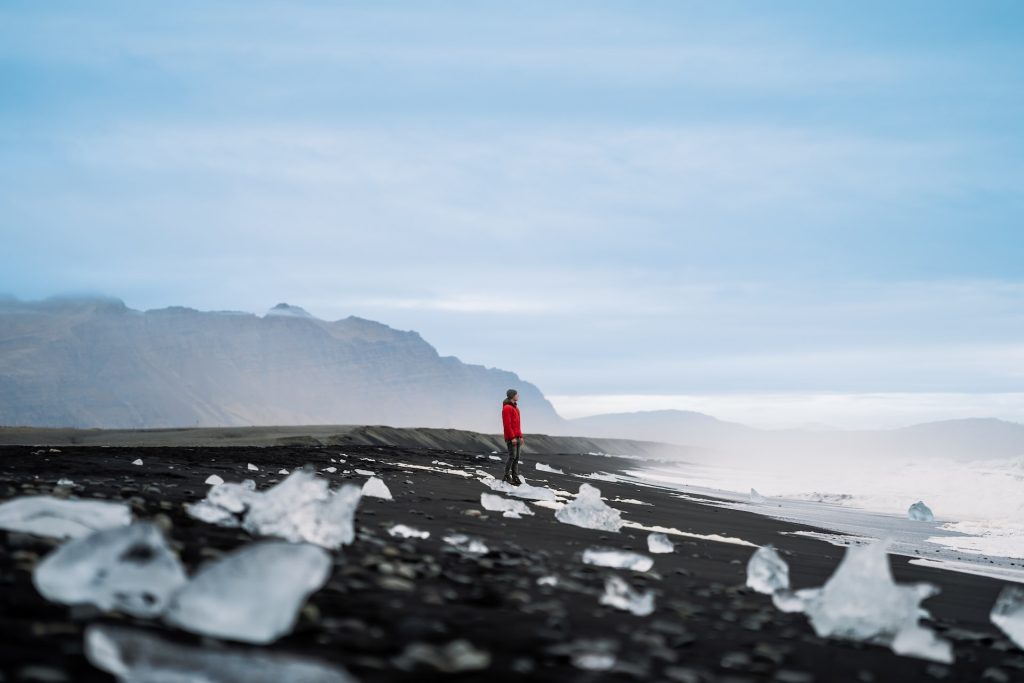 You'll likely spot seals in the lagoon, so make sure to keep an eye out for them playing. Their playful antics add a touch of liveliness to the serene beauty of the lagoon, their graceful movements narrating a delightful ballet that syncs harmoniously with the tranquil ambiance of this natural paradise.
Don't spend too much time at the lagoon though, as there is more to see along the south coast of Iceland before you reach Vik. The journey is adorned with a tapestry of landscapes, each unraveling a different shade of nature's splendor. From the majestic mountains standing as silent sentinels of timeless majesty to the serene waters whispering tales of the deep, every element here is a chapter of an unfolding saga of natural elegance.
You'll pass Skaftafell Nature Reserve, a sanctuary where nature unveils its diverse expressions. Here, the serenity of the lush greens converges with the invincible grandeur of the glaciers, offering a hiking experience that transcends the ordinary. We recommend taking the time to do a guided glacier hike, a journey where every step echoes the raw and untamed beauty of the icy realms, unveiling vistas of frozen artistry that stand as testament to nature's creative splendor.
Just outside of Vik is the famous Reynisfjara Black Sand Beach, a stretch where the sands narrate tales of the ancient rhythms of the sea. Each grain is a relic of the eternal dance of the waves, a silent witness to the timeless melody of the oceans.
We recommend visiting this today if you have time since tomorrow will be packed with activities as well. Standing here, with the waves kissing your feet and the winds whispering secrets of the deep, one is embraced by an overwhelming sense of oneness with the elements, a moment where time stands still, and the soul communes with the infinite expressions of nature's majesty.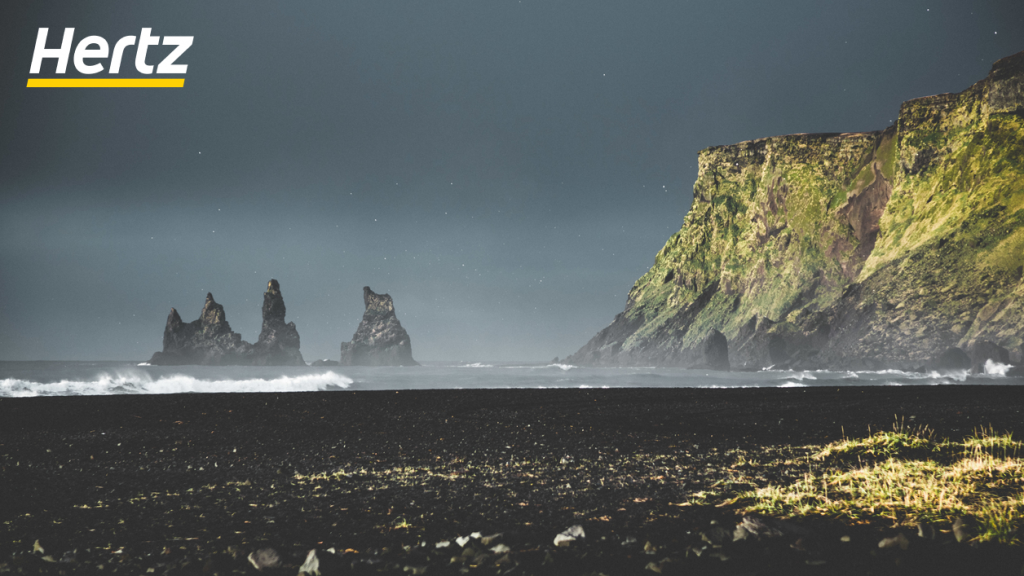 Day 6: Vik to Reykjavik via the Golden Circle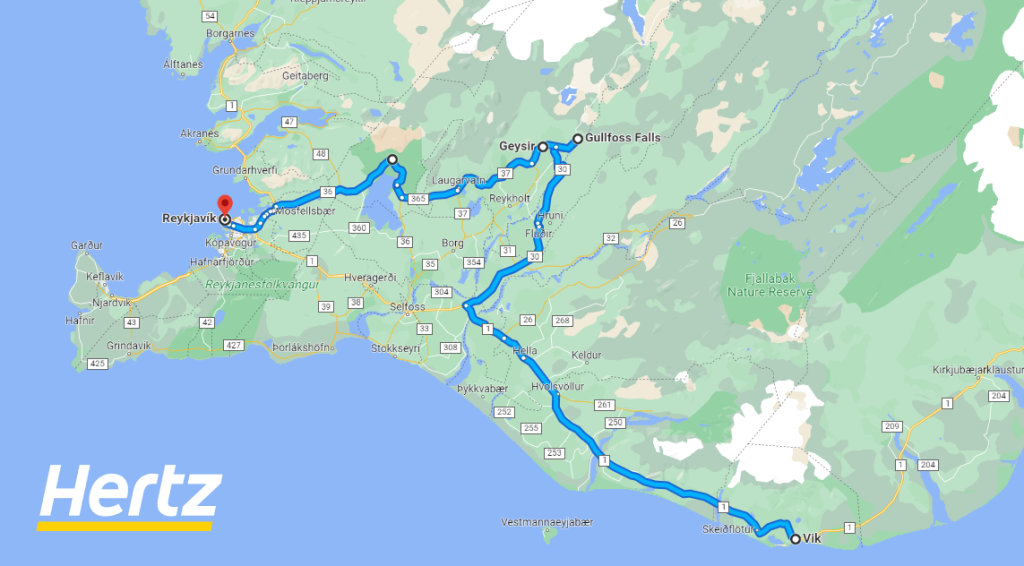 Start: Vik
Destination: Reykjavik
Approximate Driving Time: 6-7 hours (Vik to Reykjavik is approx. 2.5-3 hours driving and the Golden Circle itself requires another 3-3.5 hours)
Spend the night in: Reykjavik
Key attractions you can't miss today: Gullfoss waterfall, Geysir geothermal area, Thingvellir National Park
The second last day of your Ring Road adventure will be a big one! As the sun rises, painting the Icelandic skies with a brush of golden hues and serene blues, a day of exploration and wonder awaits. You'll make your way back towards Reykjavik, but the journey is far from direct as you'll be following the Golden Circle route, a pathway that threads through some of Iceland's most iconic landscapes and natural wonders.
The famous Seljalandsfoss waterfall is a remarkable site known for its unique feature: you can walk behind the waterfall for a truly immersive experience. The thundering roars of the falls echo the untamed spirit of nature, as waters plunge with majestic grace, weaving a mesmerizing dance of liquid splendor. As you walk behind the cascade, feel the misty embrace, a refreshing touch that invigorates the soul, and witness the awe-inspiring sight of water curtains painting rainbows against the backdrop of the sky.
Skógafoss, another spectacular waterfall, is just a short drive away. Nestled amidst the green meadows and stark cliffs, Skógafoss is a symphony of nature's power and elegance. The cascade plunges from a height, sending up plumes of mist that catch the sunlight, weaving radiant rainbows that dance in the air, offering a sight that feels like a passage into a realm of mystique and enchantment.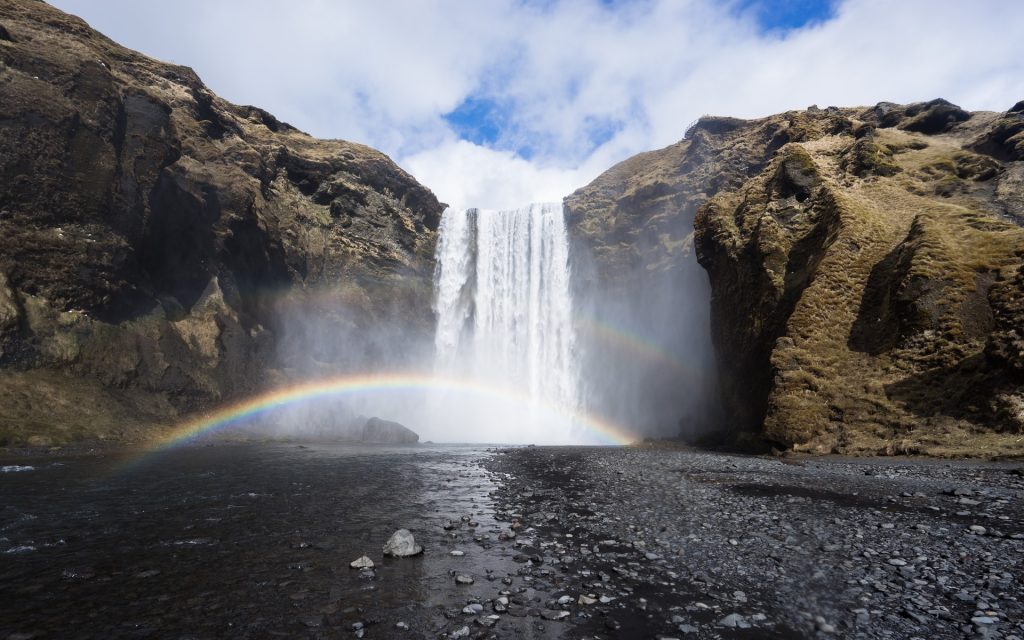 Before you start the Golden Circle route, we recommend stopping at the Skogar Museum, which offer great views at Iceland's fascinating cultural heritage. Wander through the corridors of time, where artifacts and exhibits narrate tales of a bygone era, echoing the saga of a land sculpted by the elements and adorned by a rich tapestry of history and culture. Each display is a chapter, a story, a glimpse into the soul of Iceland, where traditions and legacies have been carved by the hands of time.
Begin the Golden Circle with a stop at the volcanic crater Kerið. The vibrant hues of the crater's slopes, adorned in a palette of reds and browns, contrasted by the azure blue of the waters that rest in its bosom, paint a picture of scenic allure that captivates every observer. It's a testament to the artistic touch of volcanic forces, a sight that mesmerizes and intrigues.
Followed by Gullfoss waterfall, which features a double cascade. The sight of water descending in two stages, forging through the rugged terrains, is a portrayal of nature's raw power, grace, and majesty. Witness the liquid poetry, where every drop dances to the harmonious tunes of the wind and the earth, crafting a spectacle that resounds with the echoes of nature's magnificence.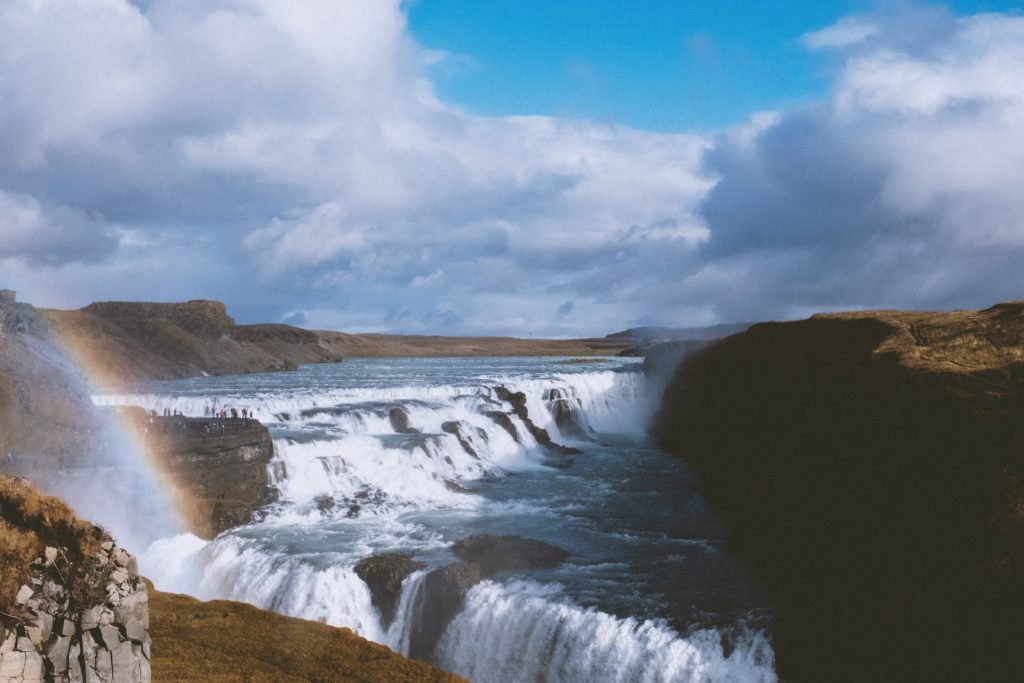 From there, head to the Geysir geothermal area, where you can observe active geysers, steam vents, and mud pots, including the Strokkur geysir, which shoots out boiling hot water every 10 minutes. Amidst the serene landscapes, the sudden burst of water shooting into the skies is a moment where nature unveils its dynamic character. Each eruption is a narrative of the earthly energies, a dramatic yet harmonious dance that adorns the serene landscapes with a touch of dynamic elegance.
As you begin to trace your steps back towards Reykjavik, ensure your journey is graced with a stop at the iconic Thingvellir National Park. A revered UNESCO World Heritage Site, this natural sanctuary is renowned for the awe-inspiring Almannagja gorge and the mesmerizing Silfra fissure, where the grandeur of tectonic plates becomes a visible spectacle of Mother Earth's dynamic nature.
Here, nestled amidst the lush, verdant expanses and formidable peaks, you'll find the Silfra fissure, a magical underwater rift that marks the boundary between the North American plate and the Eurasian tectonic plates. It is a place where you can literally touch two continents at once, a fusion of geological artistry and natural wonder that defies the ordinary.
Almannagja gorge is another testament to the remarkable dance between the tectonic plates. Towering cliffs and rugged terrains bear witness to the Earth's intrinsic ability to transform, sculpt, and create landscapes that captivate the soul and ignite the imagination. In this awe-inspiring realm, the North American plate unveils its majestic presence, inviting visitors into a world where nature's powerful forces and serene beauty converge in harmonious symphony.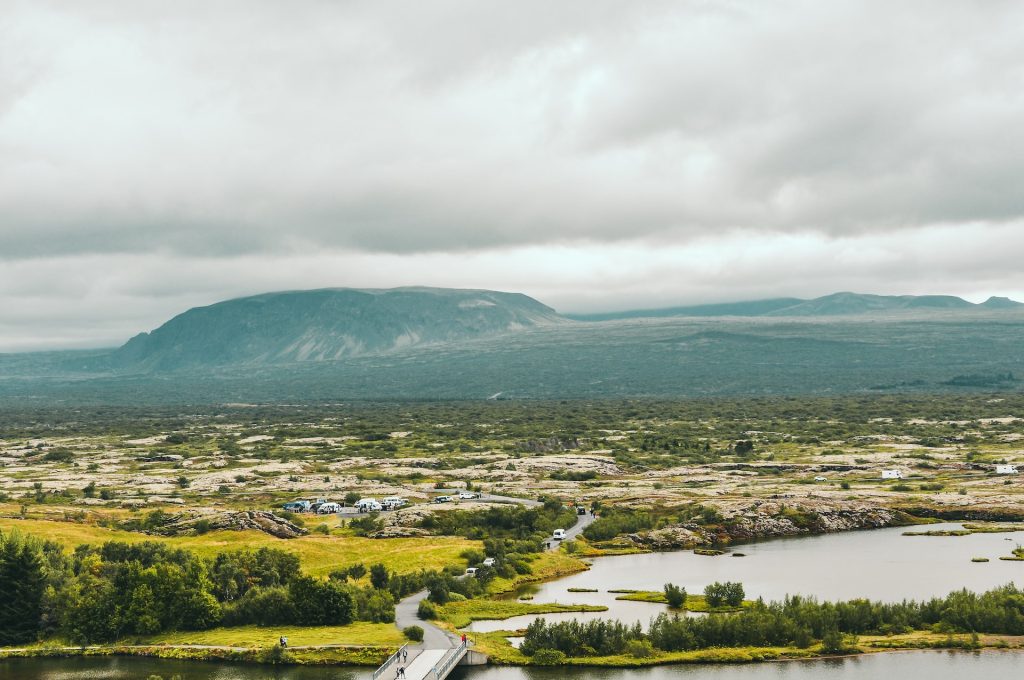 Day 7: Departure from Reykjavik-KEF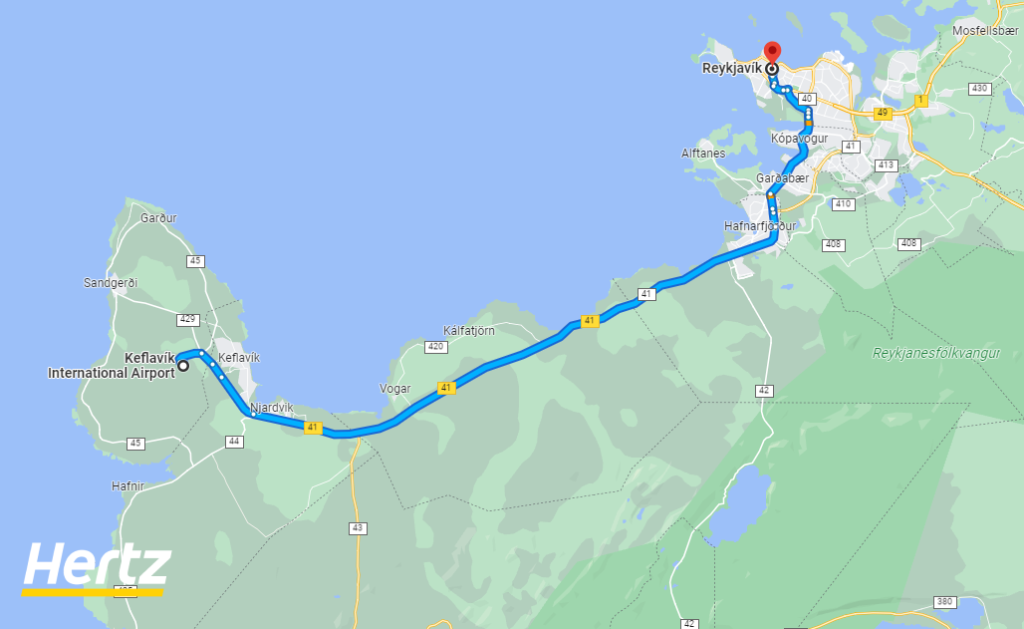 Your 7-day Iceland Ring Road itinerary is coming to an end, but there's still time to enjoy some last-minute activities in Reykjavik. If you pick up your rental car at the airport, you can conveniently drive it straight back there when you leave.
Reykjavik offers a variety of options for a relaxing final day, from exploring local art and culture to savoring Icelandic cuisine at one of the city's renowned restaurants. If time allows, we recommend visiting the Blue Lagoon, a geothermal spa known for its soothing, mineral-rich waters, which is located very near to KEF airport. If you don't have time on your last day, you can consider visiting it immediately after you arrive on Day 1. 

Staying Safe on Your 7-Day Iceland Ring Road Journey
1. Inform Someone of Your Travel Plan
Embarking on the awe-inspiring journey around Iceland's Ring Road is an exciting venture. However, safety remains paramount. Sharing your travel schedule with a friend or family isn't just about letting them in on your fantastic itinerary; it's a vital safety precaution.
By registering your plan with safetravel.is, you are tapping into a network of help should any unforeseen situations arise. It's about having the assurance that, in the magical yet remote corners of Iceland, you're not alone – help is always within reach, ready to be mobilized to ensure your well-being.
2. Keep an Eye on Weather and Driving Conditions
Iceland's enchanting beauty is mirrored by its dynamic weather patterns and ever-changing road conditions. A sunny day can swiftly morph into a whimsical dance of rain and wind. Therefore, a real-time update on weather and road conditions isn't just a convenience but a necessity.
Websites like vedur.is and road.is become your companions, offering insights that empower you to tailor your travels for maximum safety and enjoyment. Being in the know enables strategic planning, ensuring that every drive, stop, and exploration is conducted with confidence, under the protective watch of informed choices.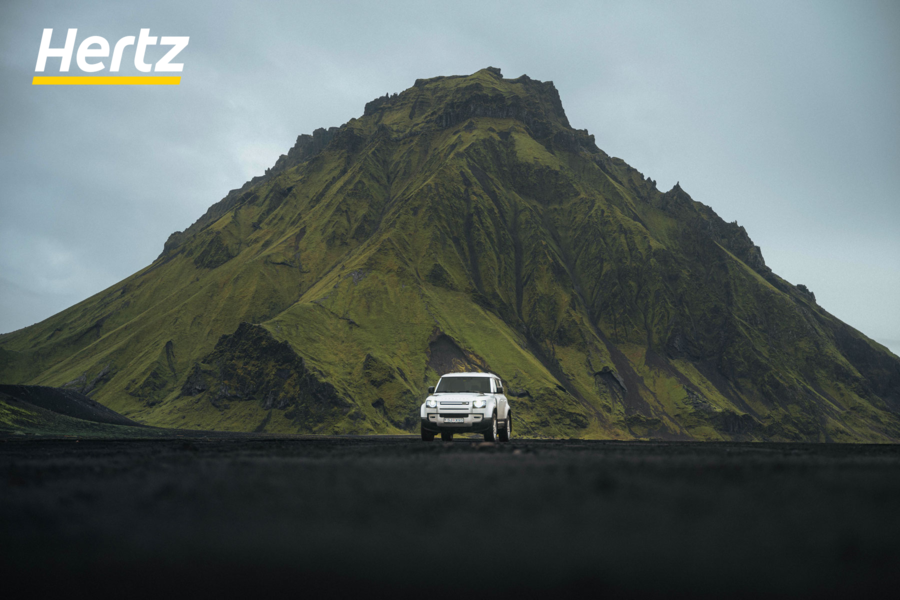 3. Stick to Designated Trails and Roads
The ethereal landscapes of Iceland are inviting, urging you to immerse deeply. However, the marked paths and trails aren't mere suggestions; they are the guardians of safety and ecological balance. Every step within these bounds is a pledge to personal safety and a nod to the delicate ecosystems that adorn the Icelandic terrains.
Off-roading might seem like a shortcut to adventure, but it's a path fraught with legal repercussions and potential dangers. The serenity and majesty of Iceland's landscapes are best and safely experienced within the harmonious confines of set paths and roads.
4. Heed the Guidelines at Tourist Spots
Every waterfalls in Iceland, geothermal hotspots in Iceland, and natural wonder in Iceland is enveloped in an aura of awe. But with this awe comes the necessity for caution. The rules set at each attraction are the silent sentinels ensuring that every gaze, step, and touch is not just a personal experience but a collective preservation of Iceland's natural heritage.
Observing these guidelines transforms every visitor into a custodian, where safety and preservation coalesce, ensuring that the mesmerizing dance of nature continues unabated, witnessed and celebrated by generations to come.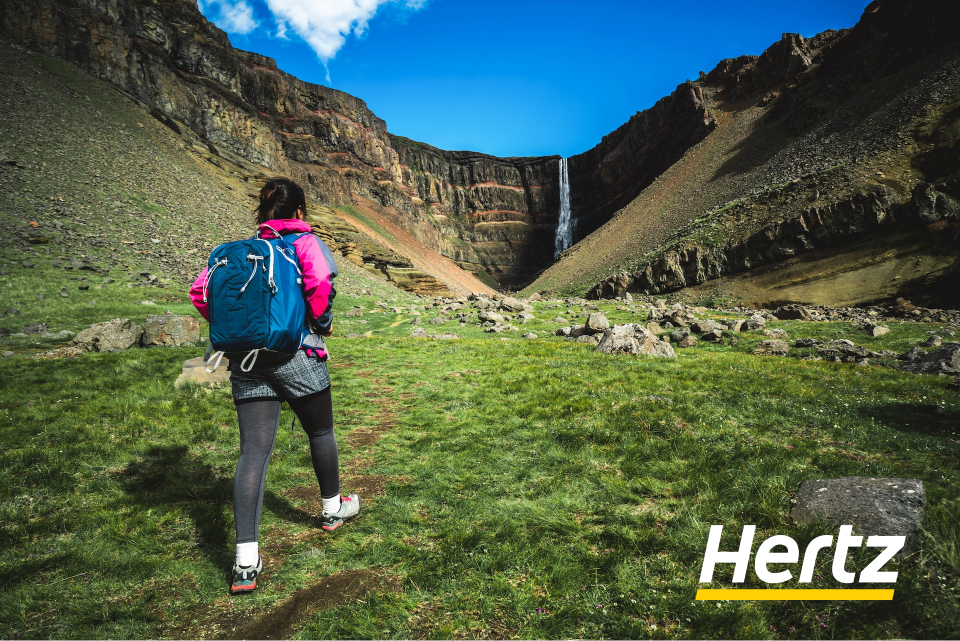 5.Secure Your Accommodations and Activities Early
Adventure and spontaneity are the soulmates of travel, but in the dynamic terrains of Iceland, a dash of planning brings not just convenience but also safety. Securing accommodations isn't merely about claiming a space to rest but ensuring that every awakening is a step into well-laid plans, where safety and excitement coexist.
Booking tours and activities in advance isn't a constraint but liberation – a freedom to immerse in Iceland's wonders, unshackled by the anxieties of availability or the uncertainties of last-minute scrambles. Every pre-booked moment is an assurance, a silent yet profound affirmation that the Icelandic expedition is not just a journey but an experience – safe, seamless, and spectacular.
6.Avoid Driving When Tired
One often overlooked but crucial aspect of safe driving in Iceland, especially when navigating the picturesque yet sometimes challenging terrains of the Ring Road, is ensuring you're well-rested. The excitement of the journey and the desire to explore every scenic stop can sometimes lead to extended hours on the road, but it's vital to recognize when it's time to take a break.
Driving fatigued can significantly impair your reaction times and decision-making skills, much like the effect of driving under the influence of alcohol. The diverse and rapidly changing weather conditions in Iceland, combined with the unique terrains, require your utmost attention and alertness to navigate safely. If you find yourself feeling drowsy or fatigued, it's essential to pull over at a safe spot and rest, or even take a nap if necessary.
Better yet, plan your journey in a manner that allows adequate breaks and ensures you're not behind the wheel for prolonged periods. Being well-rested not only enhances safety but also ensures you're energized to fully enjoy and appreciate every magical moment of your Iceland Ring Road experience. Always remember, the majestic landscapes of Iceland are best enjoyed with clear, alert eyes.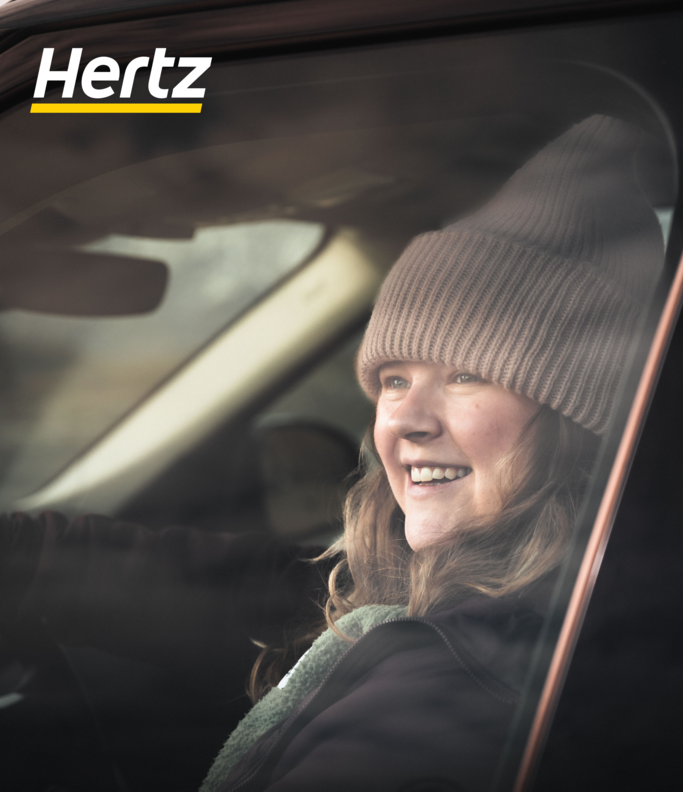 Prepare for Your Iceland Ring Road Adventure
Your 7-day Iceland Ring Road itinerary promises a once-in-a-lifetime adventure through many of Iceland's top highlights and attractions. From the dramatic landscapes of the south coast to the serene geothermal wonders of Mývatn, every day of your journey offers a unique experience.
We encourage you to consider this plan when planning your Iceland trip, keeping in mind that it can be adapted to suit your preferences. With only 7 days to explore, it's essential to make the most of your time, and with careful planning, you can explore the best of Iceland in just one week.
For a seamless and comfortable journey around the Ring Road, we recommend renting a car with Hertz Iceland, which can be picked up directly in the arrivals hall at KEF airport. Always book as many aspects of your trip in advance as possible, including accommodation, tours, and your rental car, to ensure that you secure the best rates and get exactly what you're looking for.