Iceland stays true to its name with over 10% of the landmass covered with icecaps, this makes for great adventures to visit the beautiful glaciers across the country and a great excuse to get out of the city and into the heart of the nature we have to offer. Due to climate change, these features will not be around forever, so come and see them while you still can, these are 2 glaciers that you can get very close to.
Sólheimajökull glacier is located on the south coast is an outlet glacier for Mýrdalsjökull icecap just over a two-hour drive from Reykjavik. This is a popular area for scientists due to the glacier shrinking and retreating, Sólheimajökull's base is actually below sea level meaning that once this glacier is melted it could leave a lake. The glacier holds many layers of ash that make for contrasting colours of a vivid light blue to dark grey like a snapshot of time frozen in ice. This is one of the few glaciers that you can take a hiking tour on.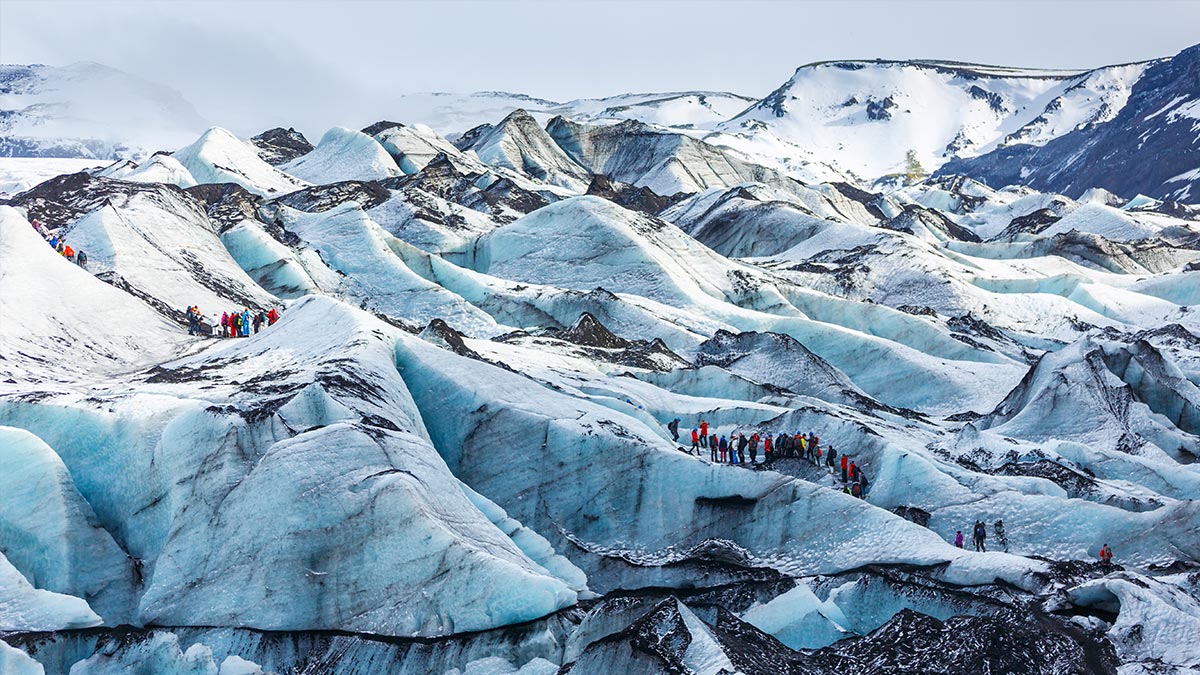 Jokulsarlon glacier lagoon is one of the natural jewels of south eastern Iceland bordering Vatnajökull National Park and is the deepest lake in the country. A 5-6 hour scenic drive from Reykjavik will take you to this popular filming location. The lagoon was created from a retreating glacier and connects to the sea through Breiðamerkursandur beach, the difference in the waters have now mixed which creates some beautiful colours, seals can be seen swimming in the lagoon in winter. Breiðamerkursandur beach is a 10-minute walk from the lagoon and connects the lagoon to the sea is starting to be known as 'the diamond beach' as chunks of ice from the lagoon drift onto the black sand.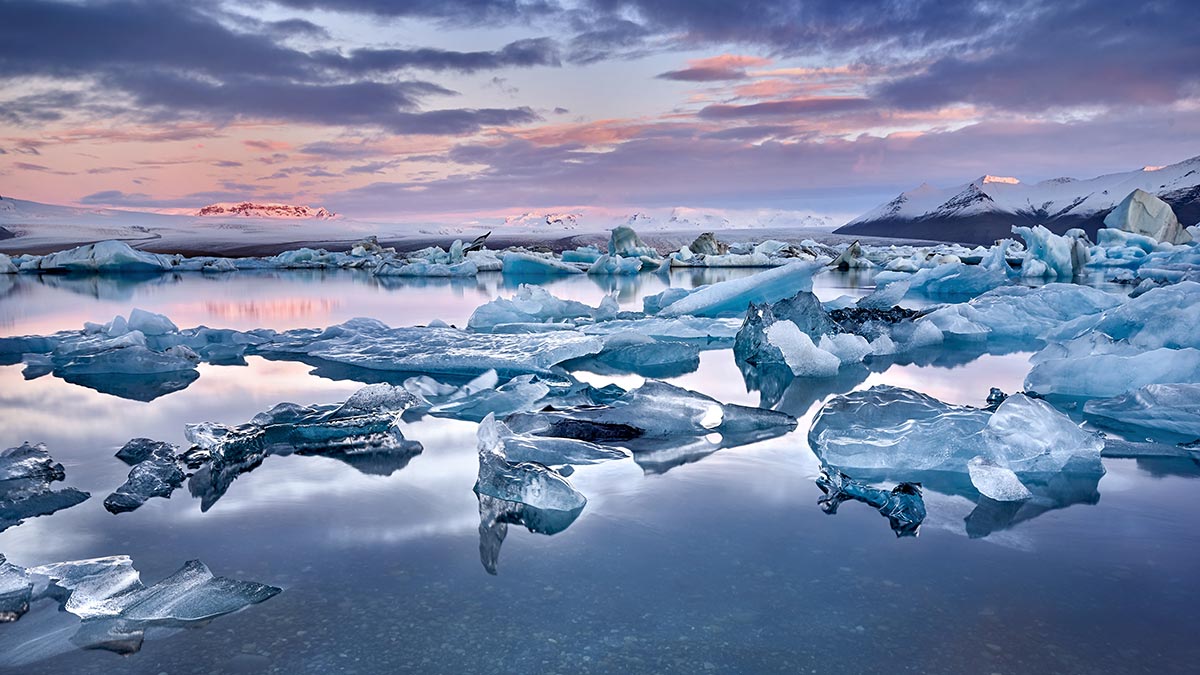 Taking the time to visit the glaciers is truly an unforgettable experience, the glaciers always look so different throughout the day as the sun moves across the sky for some fantastic photos, stay tuned for another instalment about more of Iceland's great glaciers.