As part of your tour of East Iceland don't miss Seyðisfjörður town, connected to the ring road via Egilsstaðir. This small town has a big reputation for it's natural beauty, well-maintained old Norwegian-style houses and a haven for artistic souls as well as being the location of the only international ferry port to connect you to Denmark and the Faroe Islands.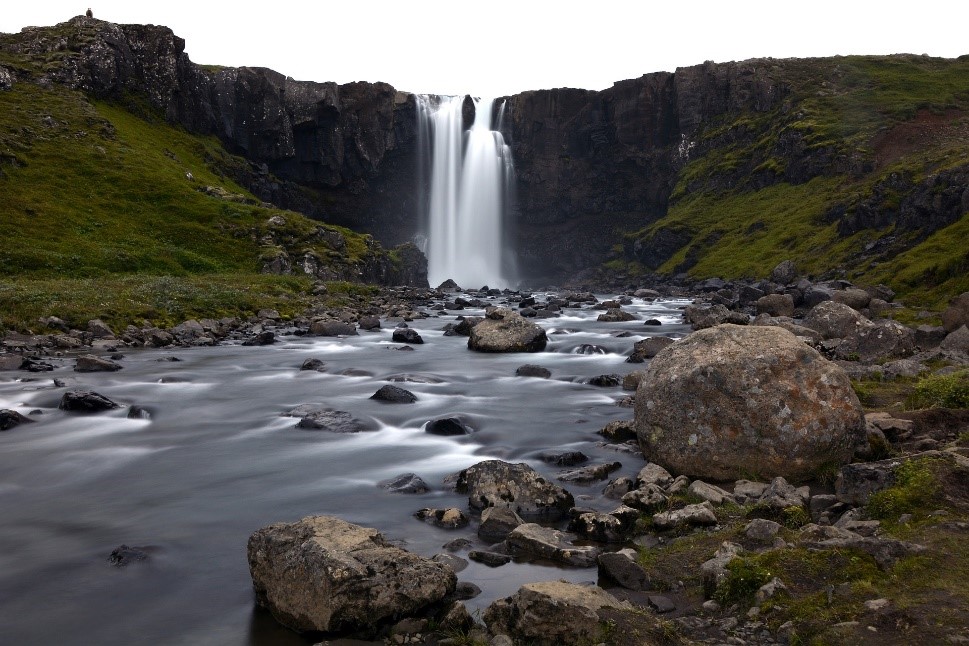 What to do in Seydisfjordur ?
Gufufoss is a waterfall from the river Fjarðará found a short walk from a car park situated along road 93. This waterfall is often misty but makes for beautiful pictures, and by taking a further walk down a trail downstream you will be able to find Neðri Úðafoss too.
A short 10-minute drive out of the town is the Stafdalur Ski Area on Fjardarheidi heath. The ski area is open all year round and you will be able to try out cross-country skiing and have access to snowmobiling to journey to the Dyrfjoll mountains.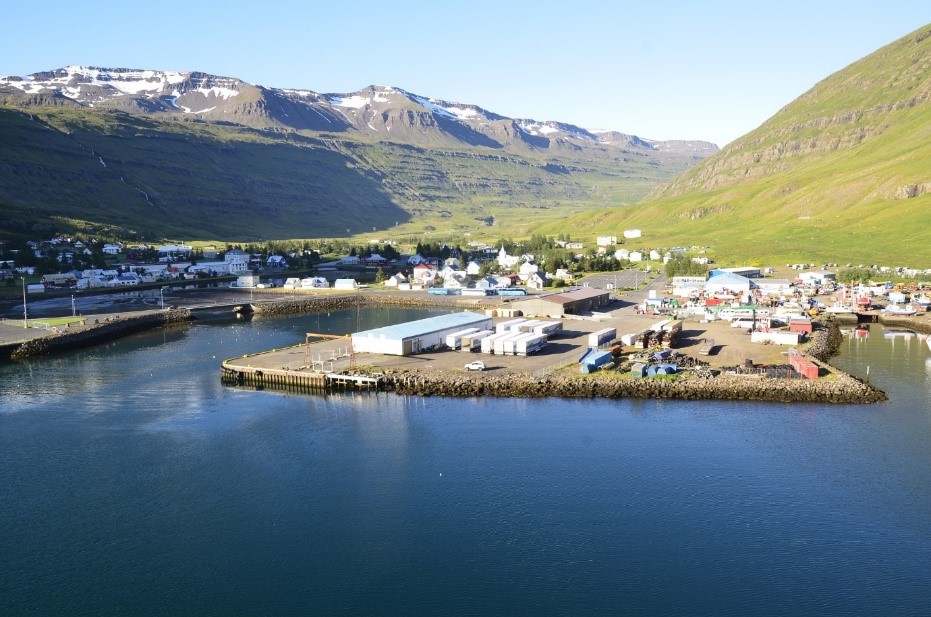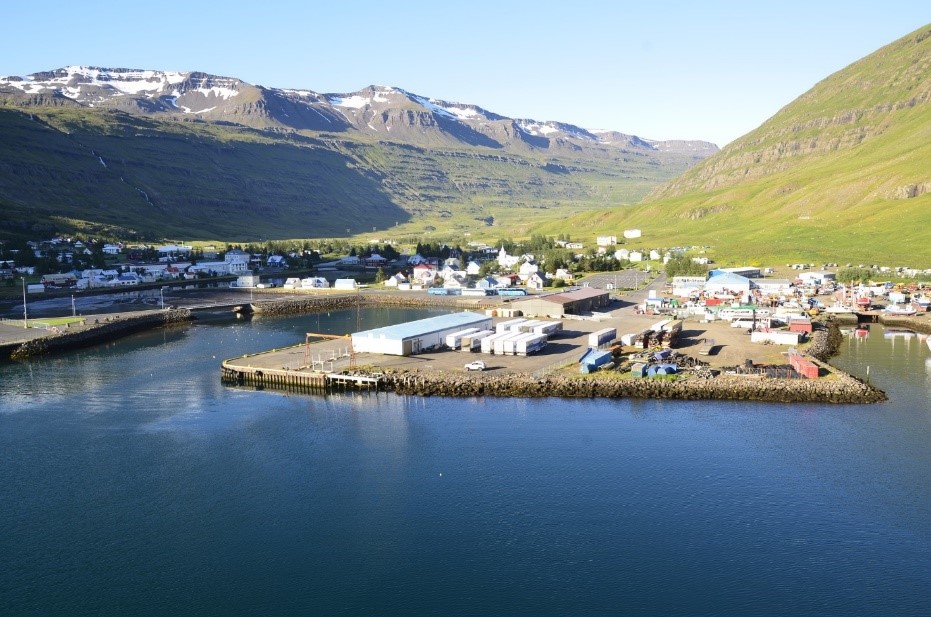 Within the town of Seyðisfjöður you will find many museums such as the Technical Museum of East Iceland and Skaftfell Centre for Visual Art. Annual seminars and exhibitions are held at Skaftfell, previously hosting for local, national and international artists. There are many hiking trails that can take you to the most glorious views, such as the seven peaks which surround Seyðisfjödur – you can even take on the Seyðisfjörður Mountain Viking challenge, starting at the information centre in town, you receive a special map to take you to each of the peaks where you will find a special guest book and hole puncher, punching all seven will earn you the 'Seyðisfjörður Mountain Viking' title (a better title and record is made for those who complete the challenge within 24 hours.
The rainbow church of Iceland is in Seyðisfjöður
When talking about Seydisfjodur town, it is hard not to mention its famous rainbow street blue church located in the town centre.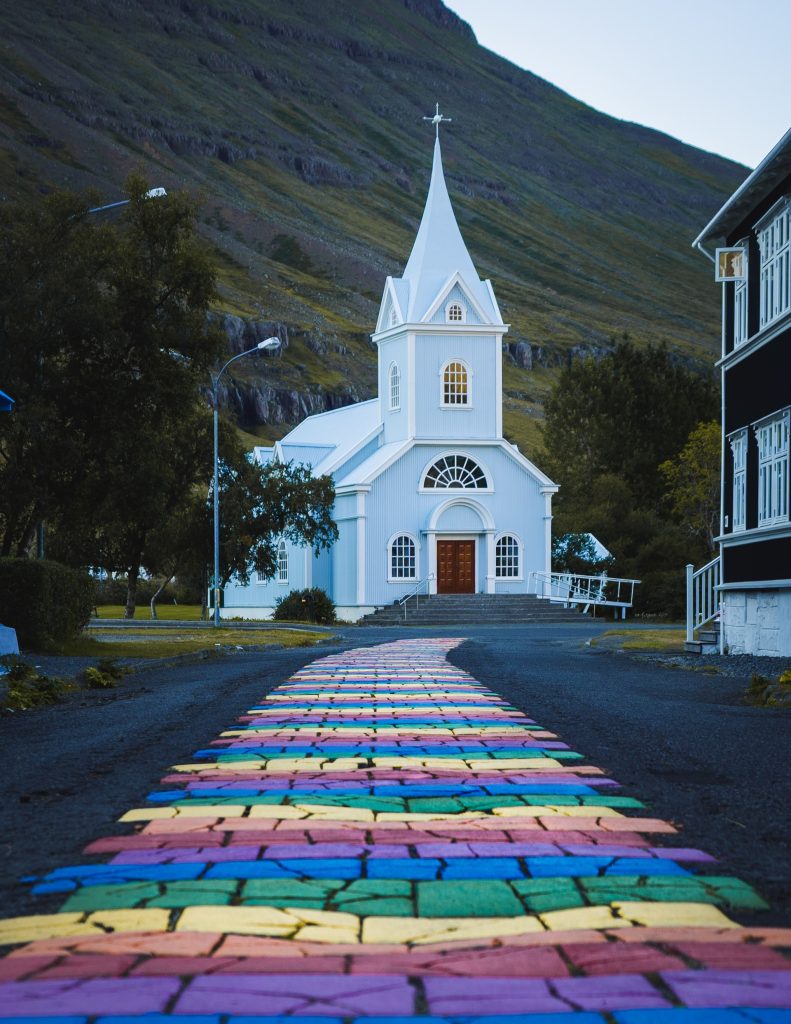 The Rainbow Street is a sign of support for the local LGBTQ community. It all started in 2014 when Snorri, a local of Seydisfjordur, couldn't make it to the Pride Parade in Reykjavik. Instead, he gathered a few friends and organized his own small parade in Seydisfjordur.
The next year, with the local authorities' support, more people joined them and, in 2016, more than 200 people took part in the Seydisfjordur Pride Parade.
After taking a look around the town and seeing the natural beauty surrounding the area of Seyðisfjöður, it is very easy to see how artists have found so much inspiration to create their work.