Iceland's beer scene has come a long way since the days of beer prohibition. The beer culture has flourished in recent years, with an array of breweries around the country offering exceptional craft beer options.
From traditional styles to experimental brews, Icelandic beers showcase the creativity and dedication of local brewers. Whether you're a beer connoisseur or simply looking to explore the flavours of Iceland, visiting breweries and sampling their beers is a must-do activity.
In this article, we will explore our favourite 7 Iceland beers and 12 Iceland breweries that you should visit on your Iceland itinerary.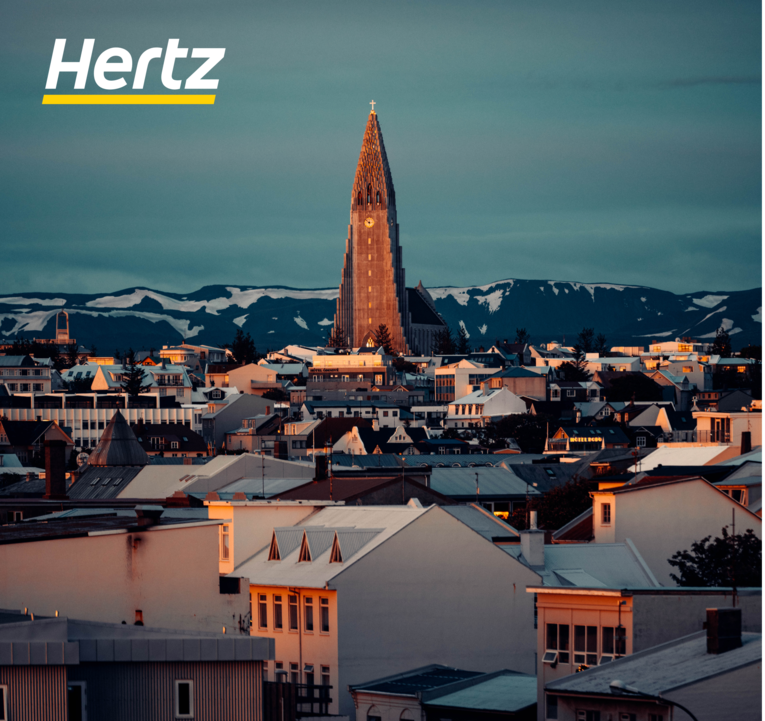 Table of Content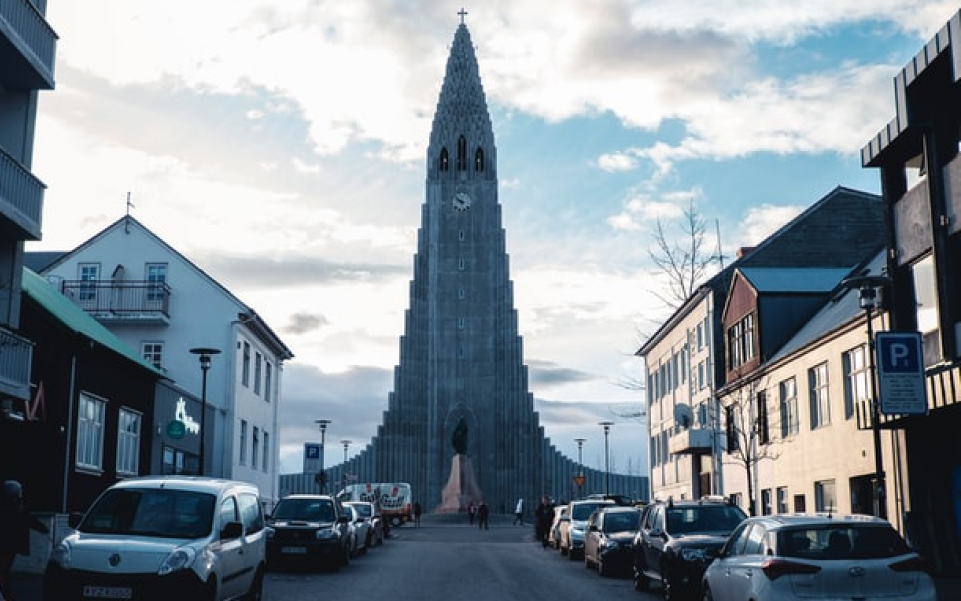 Does Iceland sell beer?
Yes, beer is available for sale in Iceland. However, this has not always been the case. Up until 1989, beer with an alcohol content higher than 2.25% was illegal in Iceland. This prohibition had historical roots and was a result of a ban on all forms of alcohol, which was gradually lifted over the years.
Today, beer can be purchased at bars, breweries, and the Vínbúðin, the State Alcohol and Tobacco Company of Iceland. You cannot purchase beer to-go from supermarkets, but you can find Vínbúðins in most towns around the country. Also, keep in mind these off-licenses are closed on Sundays.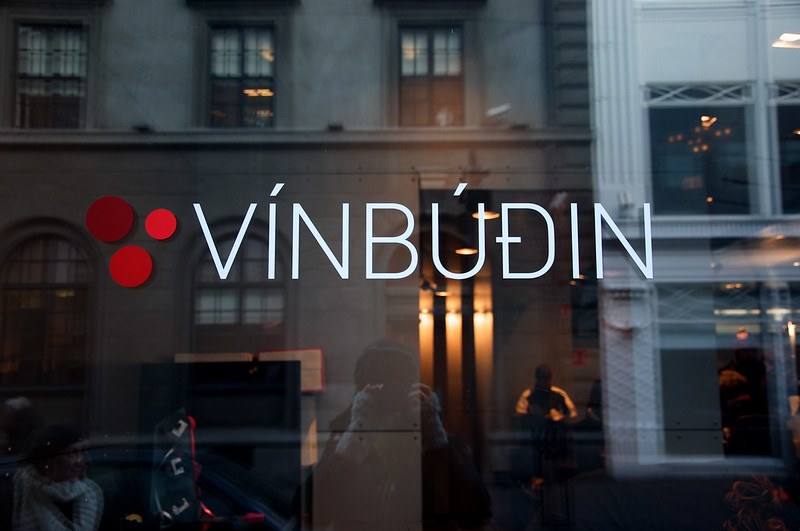 Photo by flicker user/gamene
Why was beer illegal in Iceland?
The prohibition of beer in Iceland can be traced back to the early 20th century. In 1915, a referendum was held, and a majority of Icelanders voted in favour of a ban on all alcoholic beverages. The ban was mainly motivated by temperance movements and concerns over excessive drinking.
While the prohibition on spirits was lifted in 1935 and on wine in 1922, beer remained illegal until 1989. The ban was finally lifted after public attitudes and international pressure led to a change in legislation.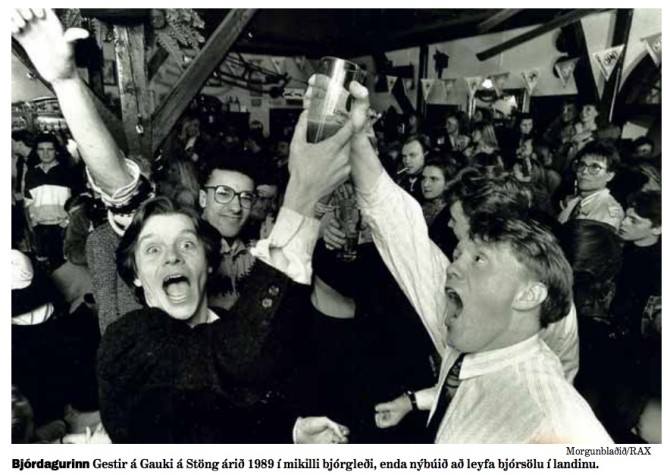 How much is a beer in Iceland?
The cost of beer in Iceland can vary depending on where you purchase it. Generally, alcoholic beverages in Iceland are quite expensive due to high taxes and import costs, between 460 ISK to 900 ISK per bottle. However, there are ways to find more affordable options.
Where to buy the cheapest beer in Iceland
With a bit of insider knowledge, you can find ways to enjoy Iceland beers without spending an arm and a leg. Many bars in Iceland have happy hours, offering discounted prices during specific times of the day. Additionally, purchasing beer at duty-free shops, such as the ones inside the KEF airport, can be a more cost-effective option.
There is a duty-free shop both in the arrivals hall and departures hall. You'll find one right next to the luggage belt, so it's a good idea to pick up some beer on your way out of the airport. Icelanders often take advantage of duty-free shopping as alcohol is tax-free and much cheaper there. Also, make sure to check the Iceland currency exchange rate with your local currency so you're able to understand the conversion rate when you're buying beer.

Are there breweries in Iceland?
Yes, Iceland is home to several breweries, and the craft beer scene has been thriving in recent years. These breweries are known for their dedication to quality and innovation, resulting in a wide variety of flavorful beers. Let's explore some of the best Icelandic beers available. Located around the country, with many accessible by Iceland's Route 1 Ring Road, it's easy to add brewery stops to your 5-day Iceland itinerary, 10-day Iceland itinerary or anything in between.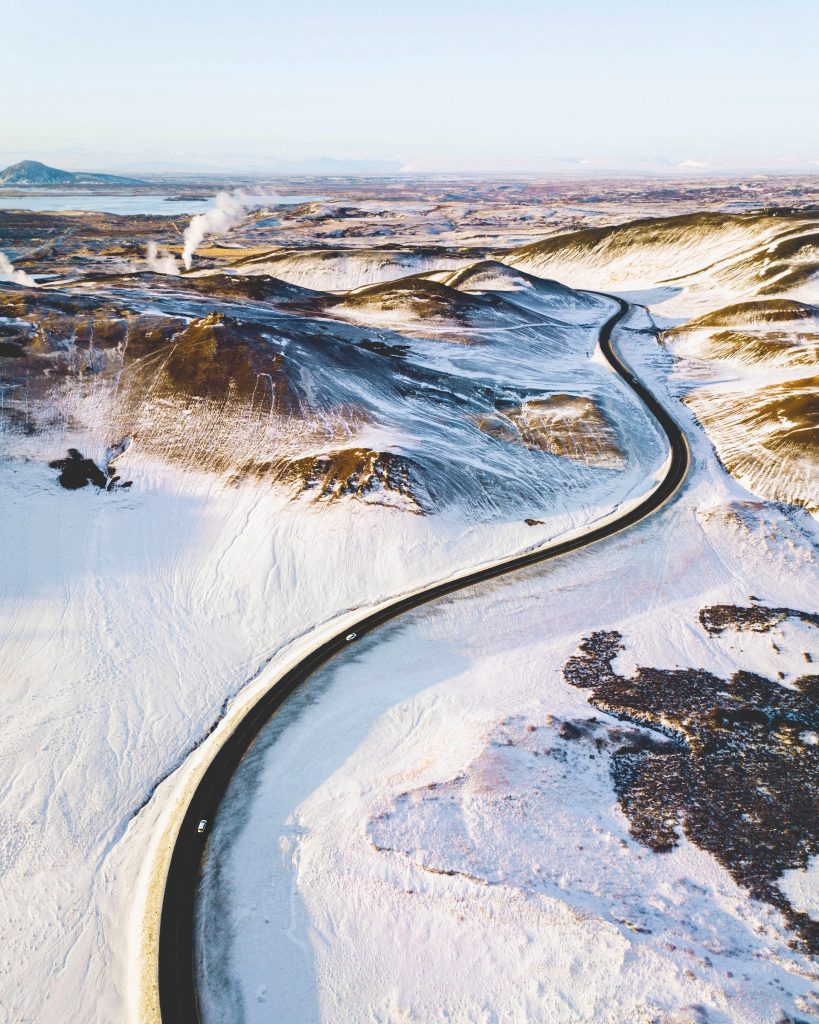 7 Best Iceland Beers
Iceland produces a huge range of delicious beers, from lagers to stouts and everything in between. But we've rounded up our 7 favourite Iceland beers that you need to try when you're in Iceland.
Einstök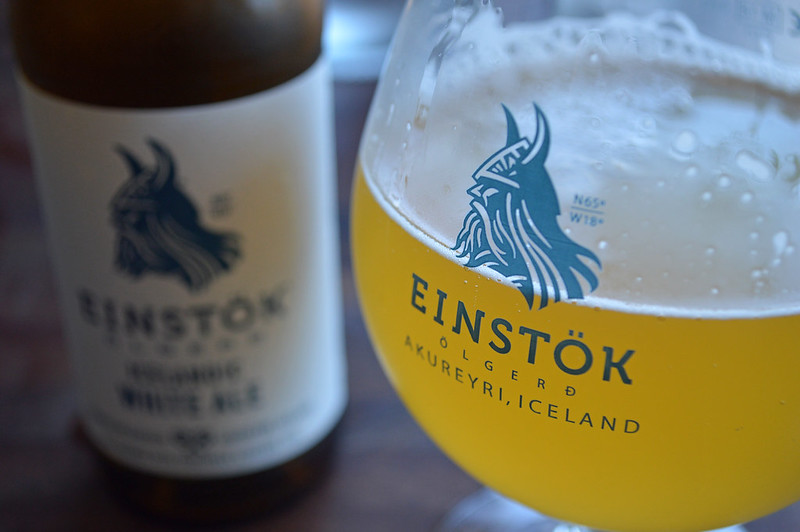 Photo by flicker user/Mark Knoke
Self-proclaimed as Iceland's number one craft beer, Einstök is a renowned Icelandic brewery that offers a range of beers, including their popular White Ale, Pale Ale, and Arctic Berry Ale. Their beers are crafted using pure Icelandic glacier water and high-quality ingredients, resulting in refreshing and flavorful brews.
Bríó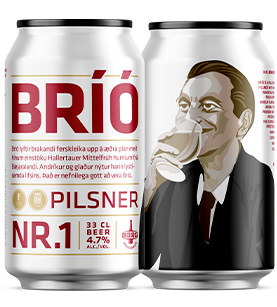 Bríó is a microbrewery located in the small town of Bolungarvík.
They specialise in brewing traditional Belgian-style ales with a modern twist. Their beers, such as the Bríó Wit and Bríó Saison, are known for their complex flavours and smooth finishes.
Kaldi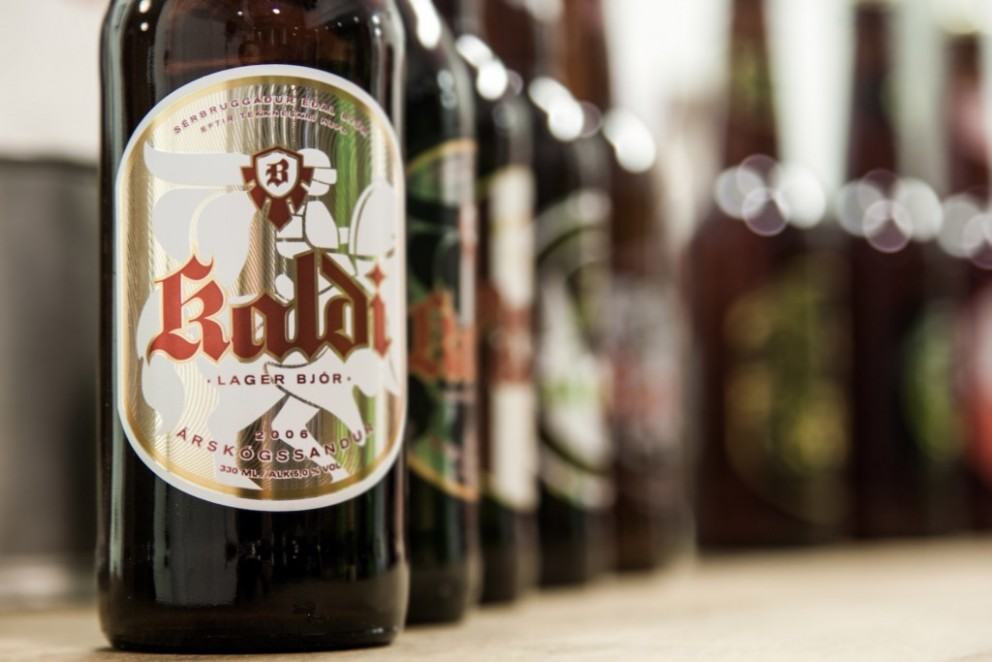 Photo from visitHauganes
The Kaldi Blonde is Iceland's most popular bottled beer, inspired by a Czech Lager but brewed in a Pilsner tradition. The Kaldi Brewery also brews Kaldi Lager and Dark Lager, and the brewery uses ingredients from the Czech Republic, with all water coming from a mountain called Sólarfjall.
Ulfur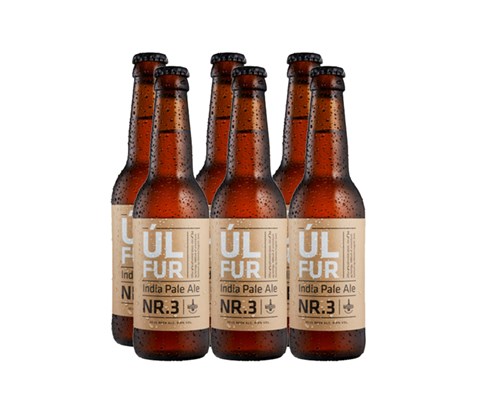 Ulfur means 'wolf' in Icelandic, and this beer from Borg Brugghús is a favourite among those who like an fuller-bodied beer. Ulfur is an American-style IPA, with a citrusy bitterness but a crisp finish.
Lava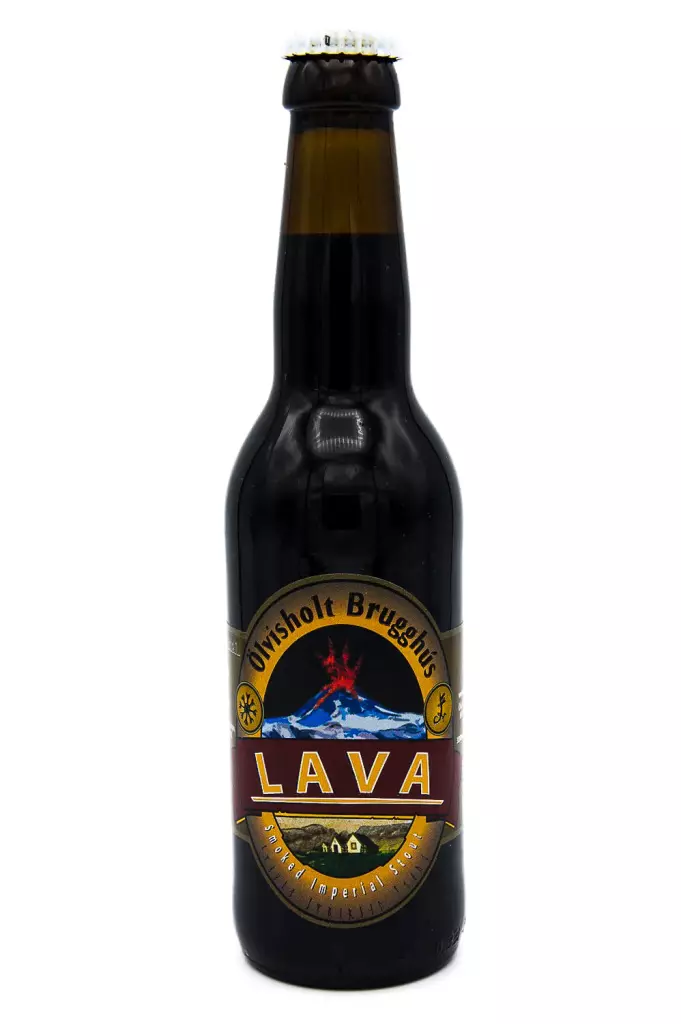 Lava is a brewery based in Hvolsvölllur, near the famous Eyjafjallajökull volcano.
They specialise in brewing Icelandic-inspired beers, with their flagship beer aptly named Lava. This rich and robust stout is infused with volcanic rock, giving it a unique smoky flavour.
Viking Gylltur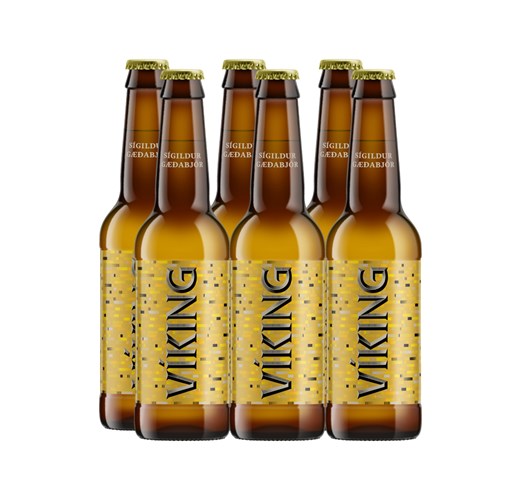 Viking Gylltur is a classic Icelandic lager known for its crisp and refreshing taste. Brewed by Viking Brewery, this beer has a smooth malt profile and a balanced hop character. It's a popular beer among locals and visitors who appreciate a traditional, easy-drinking lager.
Gædingur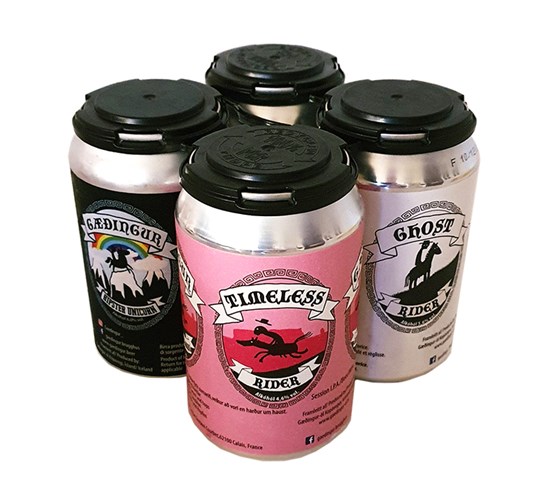 Photo from DutyFree Iceland
Gædingur Brewery produces a diverse range of brews, from hop-forward IPAs to rich and complex stouts. Our favourites, and what we feel they do best, is darker brews, like their Yum Yum Stout, Balthazar Baltic porter and Ghost Rider Stout. But they are always coming out with new creations.
The Top 12 Iceland Breweries
Iceland is home to exceptional beers crafted by innovative Iceland breweries. Let's explore some of the top breweries in different regions of Iceland.
Best Iceland Breweries in Reykjavik
Reykjavik, the capital city of Iceland, is a hub for beer enthusiasts. It offers a vibrant beer scene with a variety of breweries to explore. Here are a few notable ones:
Borg Brugghus
Borg Brugghus is a popular brewery located in the heart of Reykjavik. It opened in 2010 and they have a huge volume of diverse beers, including stouts that reach upwards of 15% ABV! They focus on using local ingredients and cultural traditions into their brews.
Address: Grjóthálsi 7-11, 110 Reykjavik, Iceland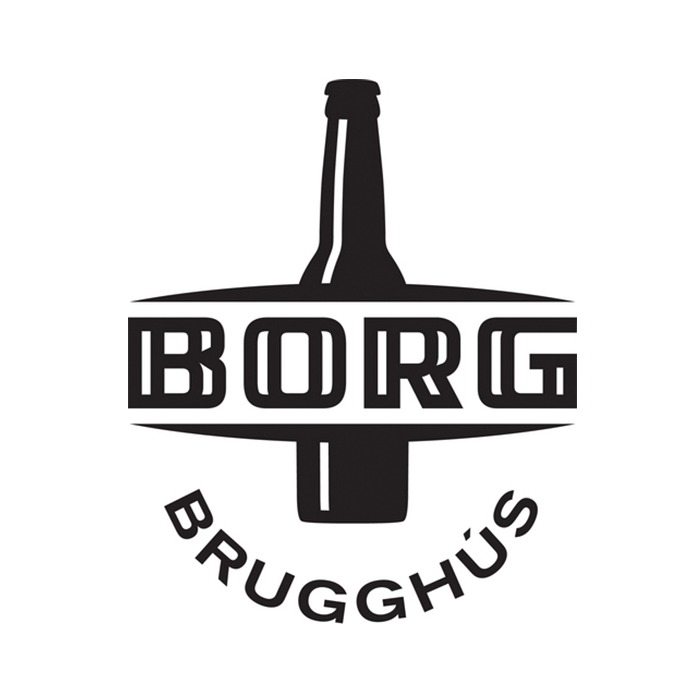 Malbygg
This craft brewery in Reykjavik opened in 2018 and they're the local experts in brewing hoppy beers. They are constantly developing new flavour combinations and you'll find a selection of stouts, wild ales and kettle soured beers. You can visit the brewery to get tour of the facility and taste some of their beers.
Address: Skútuvogur, 104 Reykjavík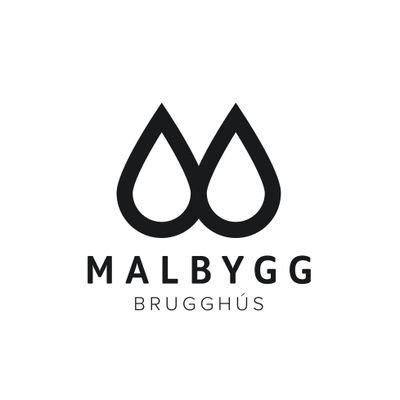 Gaedingur
Just outside of Reykjavik you'll find Gaedingur Brewery. It was originally estbalihsed in 2011 inside an old chicken house before moving to their current location. They also open the first craft beer, Microbar, which now has two locations: one is onsite at the brewery, and the other in Reykavjik, Iceland itself. If you want to tour the brewery make sure to book in advance.
Address: Nýbýlavegur 8, 200 Kópavogur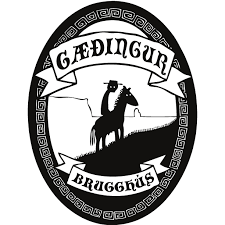 Reykjavik Brewing Company
RVK was founded by a Newyorkian, and is new to the scene in Iceland, but that doesn't mean the beer isn't delicious. You can tour the brewery from Wednesdays to Saturdays to sample one of their 10 taps at the only real taproom in downtown Reykjavik.
Address: Skipholt 31, 105 Reykjavík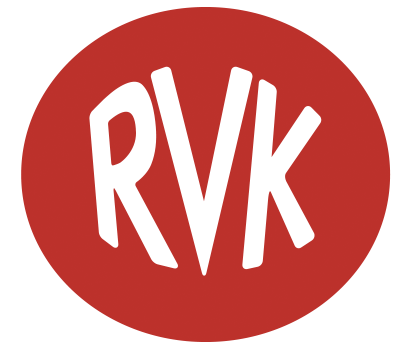 Best Iceland Breweries in South Iceland
South Iceland is known for its breathtaking natural features including Iceland black sand beaches and Jokulsarlon Glacier Lagoon, but it's also home to some remarkable breweries. Here are a few notable ones:
Brothers Brewery
Brothers Brewery began as a private operation a family owned brewery, for the Einsa Kalda restaurant in Vestmannaeyjar. But as the demand has grown over the years they've continued to expand to bigger building, and now operate a brewery and beer hall out of a beautiful building on the island where you can enjoy all their craft brews.
Address: Bárustígur 7, 900 Vestmannaeyjabær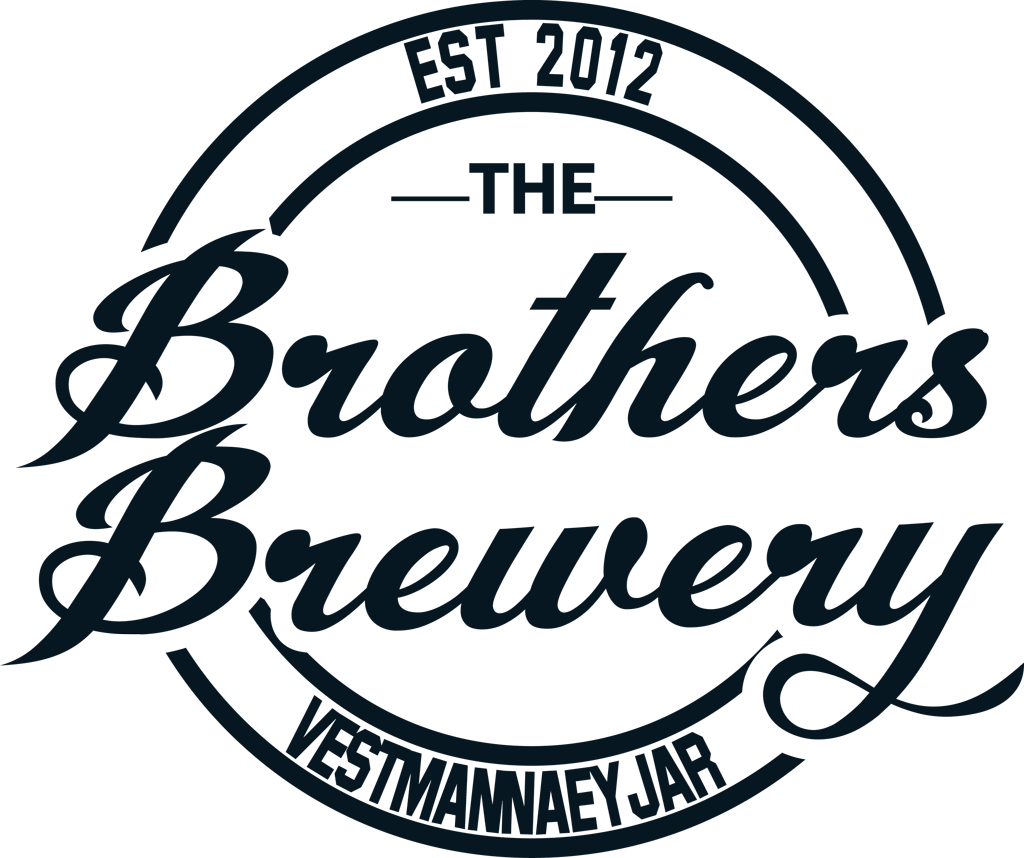 Olvisholt Brewery
Olvisholt Brewery, located near Selfoss, is known for its unique farmhouse ales brewed in the barn of an old dairy farm. This microbrewery offers special tours for large groups, and you can purchase their beers at most Vinbudin locations and many bars around the country.
Address: Ölvisholti Flóahreppi, 801 Selfoss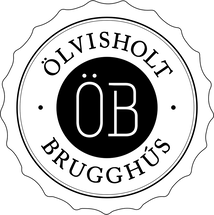 Olverk
Olverk Brewery, situated in Hveragerði, is both a brewery and a pizza place, powering their facility with an authentically Icelandic method: geothermal energy! It's a family-run business brewing a range of delicous beers. They even host an annual beer festival at the brewery and run educational tours.
Address: Breiðamörk 2, 810 Hveragerði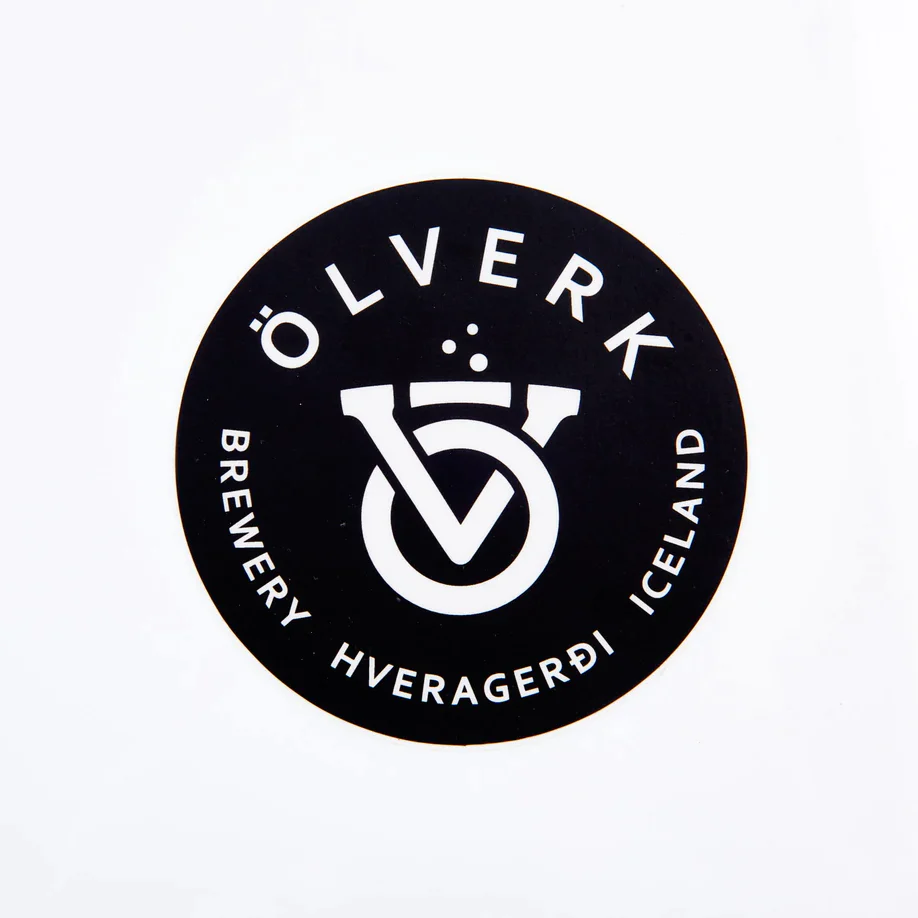 Iceland Breweries in East Iceland
East Iceland features Iceland attractions like Vatnajokull National Park, and they also have unique brewing scene with breweries that embrace the region's rugged beauty. Here are a couple of great breweries:
Beljandi
Beljandi Brewery is located in the small fishing town of Breiðdalsvík. This microbrewery opened in 2017 and has around 4 or 5 beers brewing at a time. You can visit the brewery to taste the beer and learn more about their brewing process, or sample the beers locally at the Hotel Breiðdalsvík.
Address: Sólvellir 23, 760 Breiðdalsvík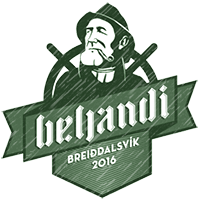 Austri Brugghús/Brewery
Austri Brugghús in Egilsstaðir is a microbrewery that honours their roots by naming all their beers after mountains in East Iceland.
You can try their beers at Askur Taproom, located in the brewery building or purchase them from off-licenses around the country.
Address: Fagradalsbraut 25, 700 Egilsstaðir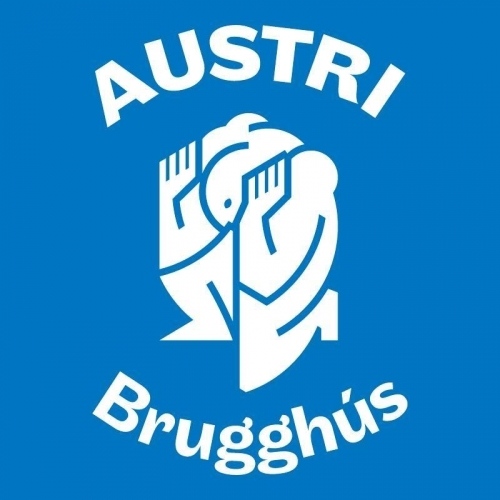 Iceland Breweries in North Iceland
North Iceland boasts stunning landscapes, many Iceland waterfalls and a growing craft beer scene. Here are some of the best Iceland breweries in the region:
Bruggsmiðjan Kaldi
Kaldi Brewery, founded in 2006, is one of the oldest breweries in Iceland and is located in Akureryi. They continue to produce their exceptional beers that are favourites in the country. You can take tours of the brewery every day, and you even get to take home your own Kaldi glass.
Address: Öldugata 22, 621 Litli-Árskógssandur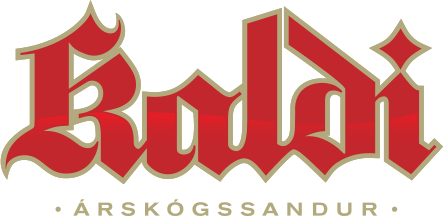 Segull 67
Segull 67 Brewery, situated in Siglufjörður, is a family-owned craft brewery inside an old fish factory. There's a taproom onsite where you can taste their beers, and you can also book a tour of the brewery itself.
Address: Vetrarbraut 8-10, 580 Siglufjörður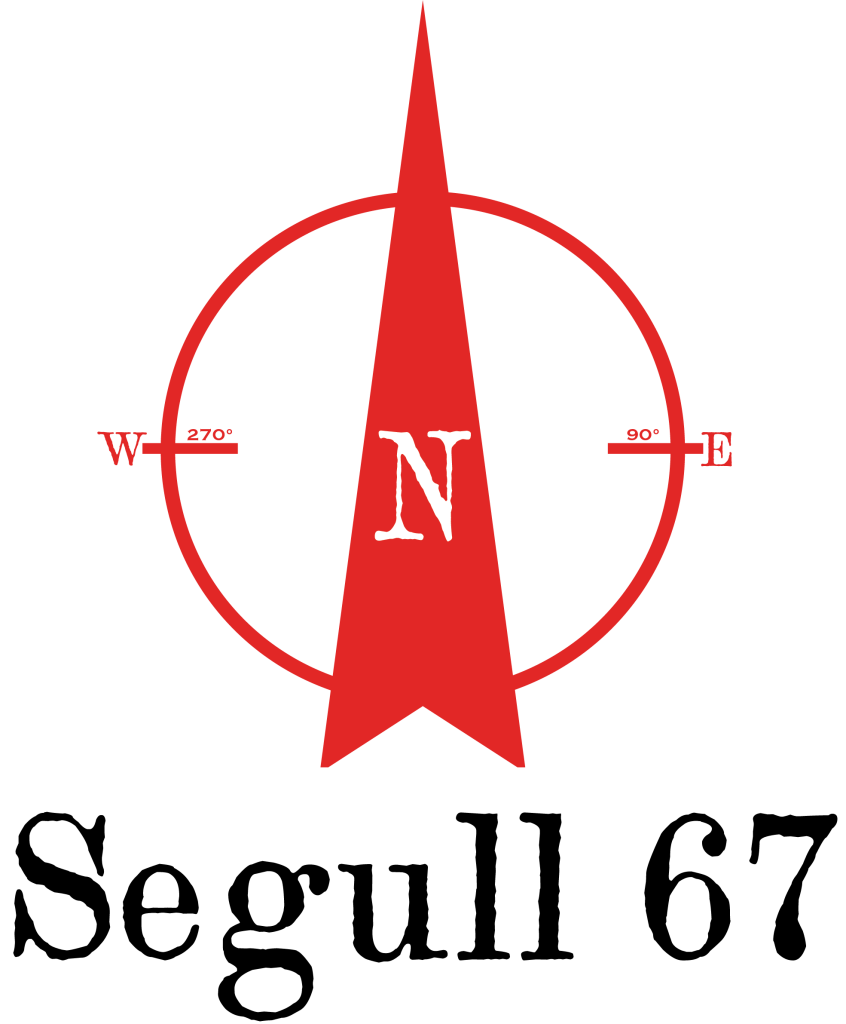 Best Iceland Breweries in West Iceland
If you're venturing up to the Westfjords of Iceland, why not stop by a few of the local breweries on the way? Here is a notable brewery to get you started:
Dokkan
Dokkan Brewery opened in 2017 and is located in Isafjorður. It was the first brewery in the Westfjords and all the beer is brewed using the water from the mountains of Vestfjörður. They are open everyday for onsite visits, and you can purchase their beers from Vínbúðin shops around Iceland.
Address: Sindragata 14, 400 Ísafjörður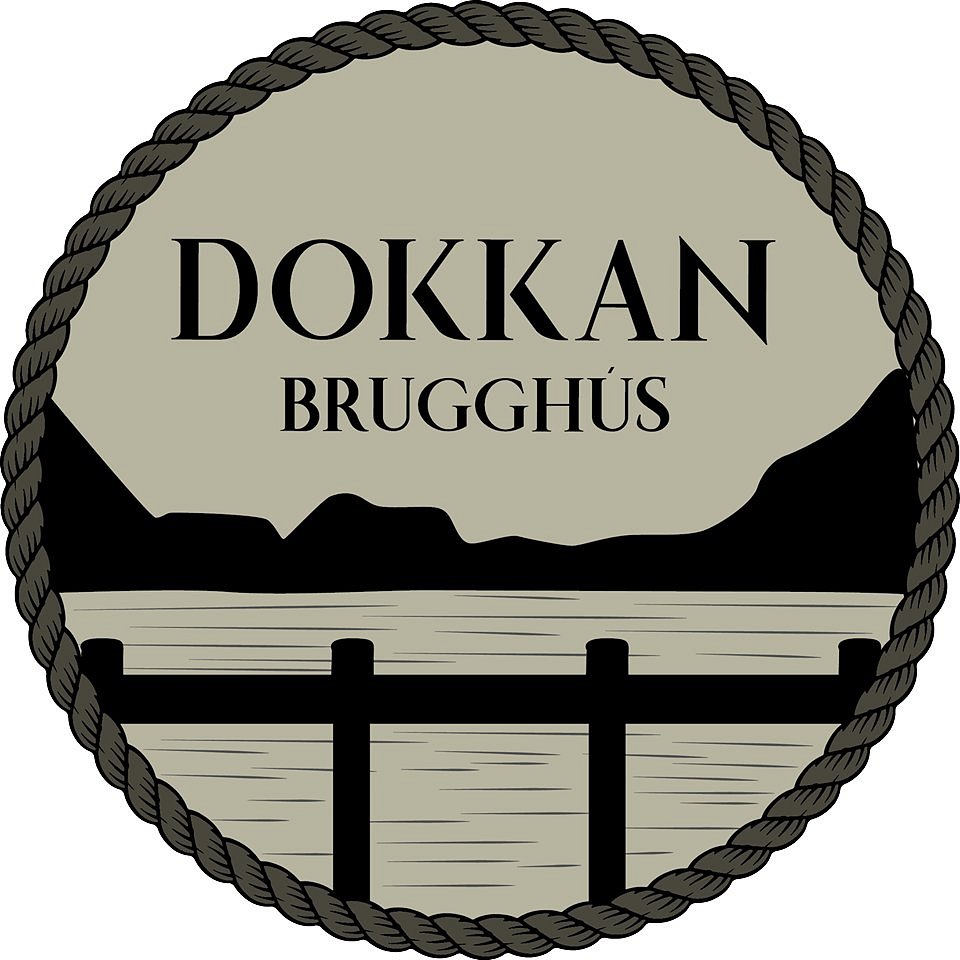 Quick Tips for enjoying Iceland beer and visiting breweries
When enjoying Icelandic beer and visiting breweries, it's important to keep a few things in mind:
Never drive after drinking: It's crucial to prioritize safety and never drink and drive. Plan your transportation in advance or and make sure you have a designated driver to drive your Iceland rental car.
Plan your trip well: To fully appreciate the beer scene in Iceland, plan your itinerary in a way that allows you to visit multiple breweries. Research their opening hours and locations to ensure you make the most of your brewery visits.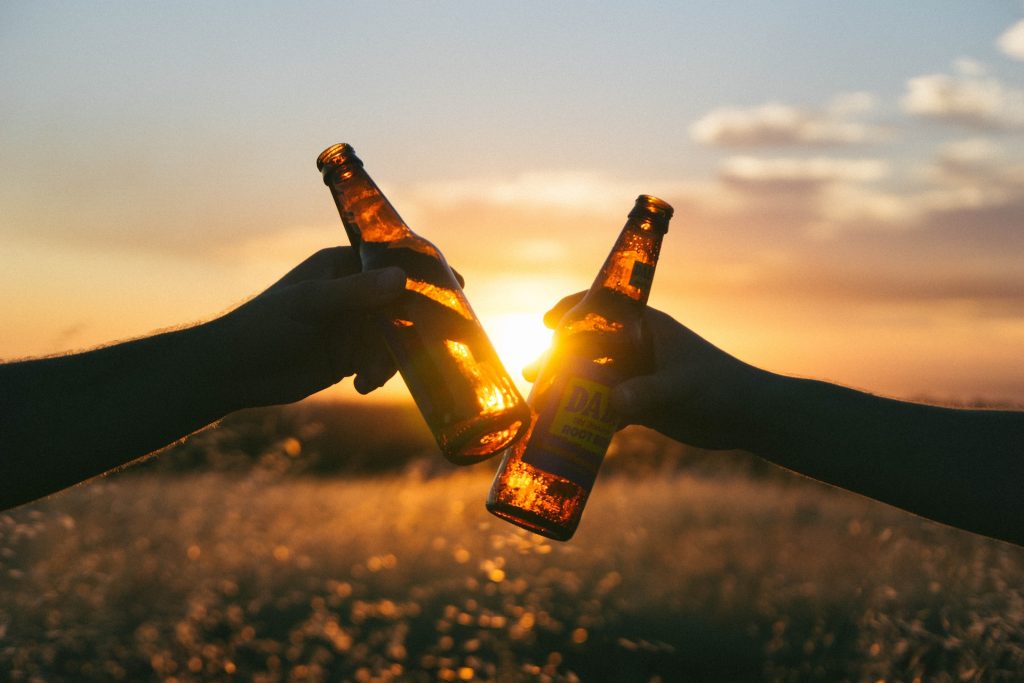 Check out these Iceland beers and Iceland breweries
These Iceland beers and Iceland breweries provide a glimpse into the rich and diverse world of Icelandic craft beer. Whether you're sipping a refreshing Einstök White Ale or exploring the unique flavours of an Ulfur brew, each beer tells a story and reflects the passion and creativity of its brewers. Exploring the different regions of Iceland allows you to experience the diverse range of breweries across the country.
From Reykjavik's bustling beer scene to the rugged beauty of East, North, and West Iceland, each region offers its own charm and brewery gems to explore. And as you plan your journey through Iceland, make sure you have your transportation options booked in advance. Renting a car with Hertz Iceland will give you the freedom and flexibility to explore the country's breweries at your own pace.
To choose the best car for your group, check out these Iceland car rental tips. With a reliable car rental service, you can navigate scenic routes and discover hidden gems while enjoying the incredible beers Iceland has to offer.