Iceland has so much beautiful wildlife to see as you travel across the country, so many in fact that we have already discussed a few in one of our earlier blog piece.
If you want to guarantee seeing some of our wildlife then Laugardalur Valley in Reykjavík is the place to go. Reykjavík Family Park & Zoo is open all year round and home to many Icelandic farm animals; harbour seals, reptiles, birds mink and even a few reindeer. As well as walking around the animal area there is a beautiful botanical garden and an activity wonderland to keep the children excited and active all day. Entry prices are more than reasonable to walk around the zoo, children under five can enter for free, aged between 6 and 12 for 1050 ISK and anyone over the age of 13 for ISK 1500.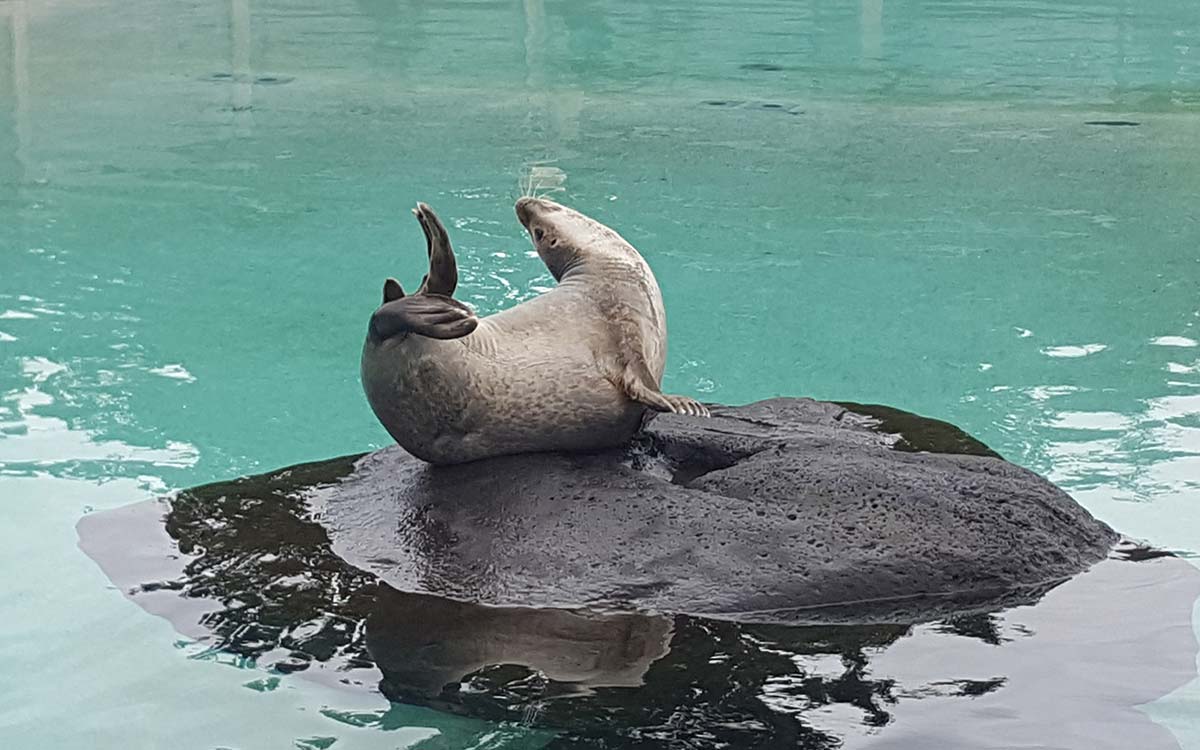 Whale watching in Iceland: where to go
Iceland is probably the capital in the world for whale watching tours. Reykjavík and Akureyri have many different whale watching tours at their harbours for you to choose from, each take different directions and last different lengths of time so you don't have to dedicate an entire day to the sea if you do not wish. 20 different species can be found in the waters depending on the time of year you visit, for example; the humpback whale, killer whale and sperm whale. Another common whale to find in the waters is the minke whale, which is also an Icelandic delicacy served in many restaurants. Whilst out on the waters you are likely to see puffins and even dolphins but if you are unlucky to not see any whales on your tour or do not like boat trips, Reykjavík has the Whales of Iceland Museum which has an audio tour to take around life-size models of these beautiful creatures.