Iceland has many interesting and beautiful birds amongst the mountainous scenery. There are many ways of seeing the birds Iceland has to offer such as taking a whale watching tour to see the sea birds (as well as the whales and dolphins too of course) or taking a coastal drive to places such as Látrabjarg bird cliffs to see where hundreds of thousands of seabirds nest.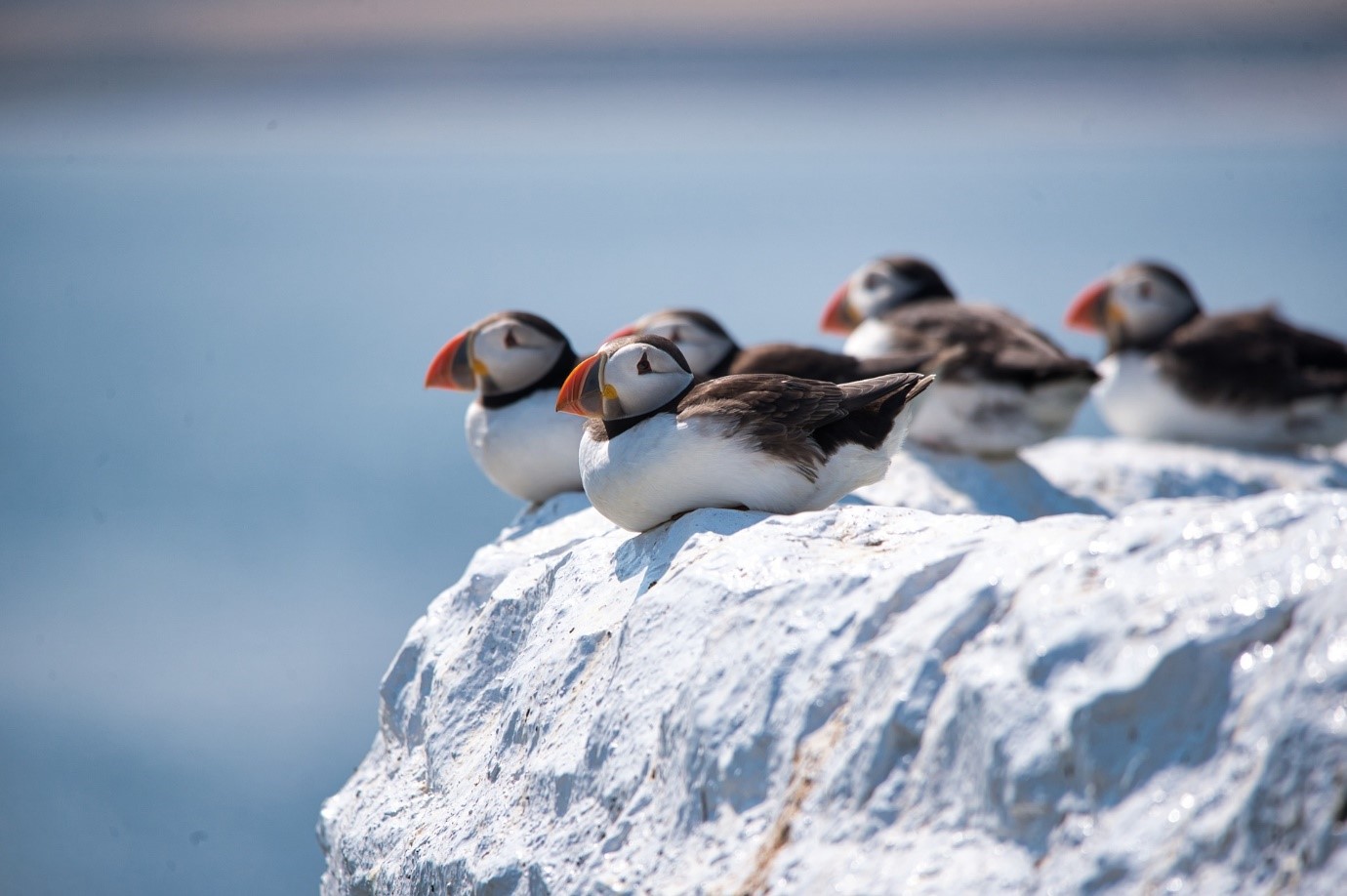 Látrabjarg is famous for being the westernmost point in Europe and the biggest sea cliffs in Iceland at 14 kilometres long. There is not a vast number of species that nest in this area but what makes the bird cliffs so impressive is the sheer number of birds you are likely to see. The puffins flying around the cliffs move very quickly so it may be hard to get a good snap of them in flight but there would be many opportunities to take still photos of them on the cliffs, another great spot to find puffins is the Westman Islands which has the largest nesting colony in the world.
Whilst taking a whale watching tour you will be able to see many puffins and Fulmars flying around, Fulmars look very much like seagulls but one interesting difference is that Fulmars often glide perfectly still and can be seen following closely behind boats, at times they follow so closely that you could try to touch one. But don't – they will react by spitting an oily substance at you.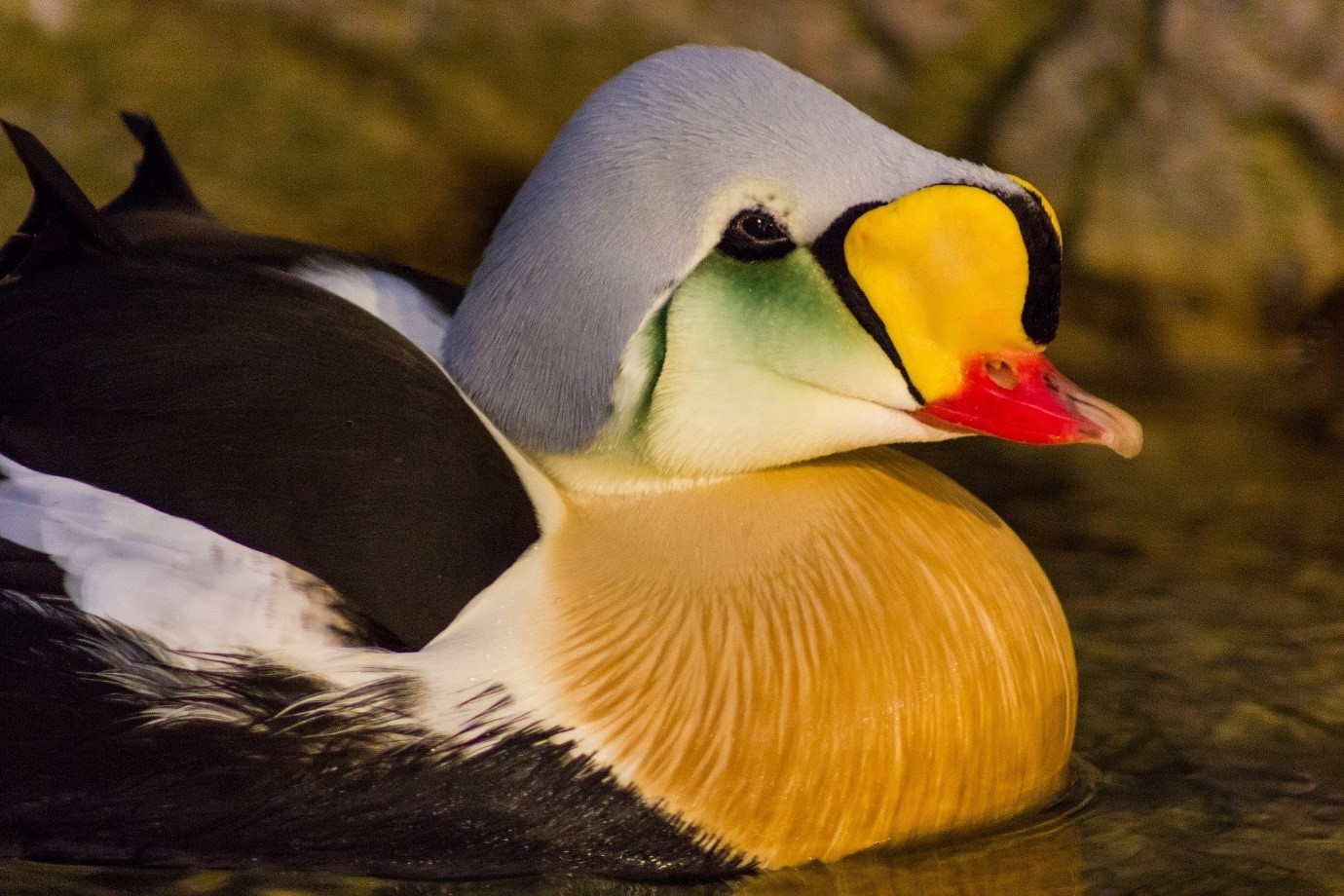 Colourful king eiders are curious looking birds that can be found in winter months anywhere along the coast, particularly in harbours and docks, they are a rare sight so do keep an eye out even when you are just taking a leisurely stroll around the town or city you are staying in.
Iceland is host to a unique mix of visiting and resident bird species from Europe and North America and in addition to its abundant seabirds, you will also find waders, passerines, ducks, geese, and more.