In this travel budget estimate for Iceland in 2024, we will cover the cost of going to Iceland, why the prices in Iceland are so high, how much it costs to rent a car, and a full breakdown of all costs associated with a trip to Iceland, along with some money-saving tips that you can implement on your travels.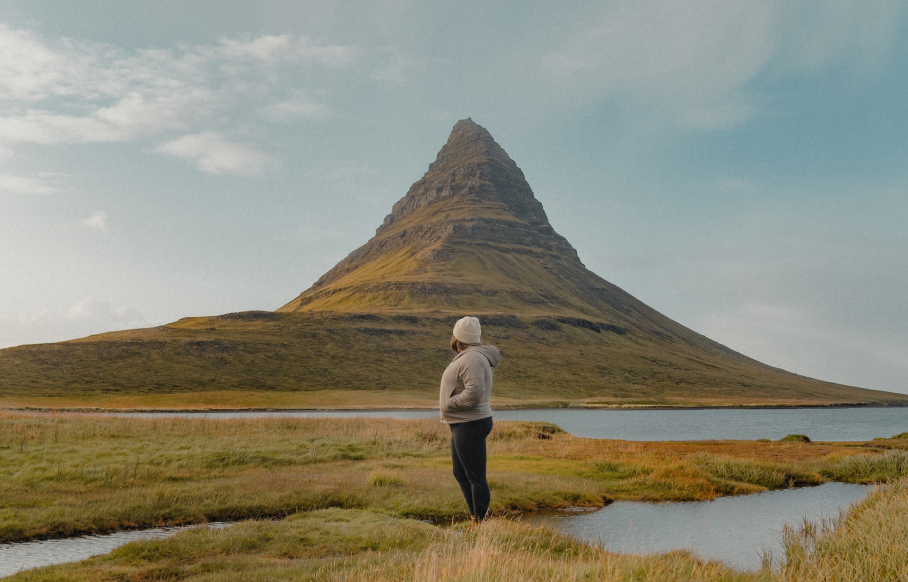 Famous for its breathtaking natural beauty and unique cultural heritage, Iceland is a truly unique travel destination for any world adventurer. Like with every trip, budgeting remains a top consideration when planning a trip to Iceland. And although Iceland is known as one of the most expensive destinations to visit, understanding the various costs associated with a trip to Iceland, along with some insider tips and tricks, will allow you to enjoy the country regardless of your budget.
The first question people ask before booking a trip is, "How much does it cost to go to Iceland?" Getting around Iceland is one of the main considerations when it comes to budgeting, as the country has limited transportation options and no metro or trains. That means you have to rely on either public tours or book a rental car to travel with full freedom.
---
Table of content
---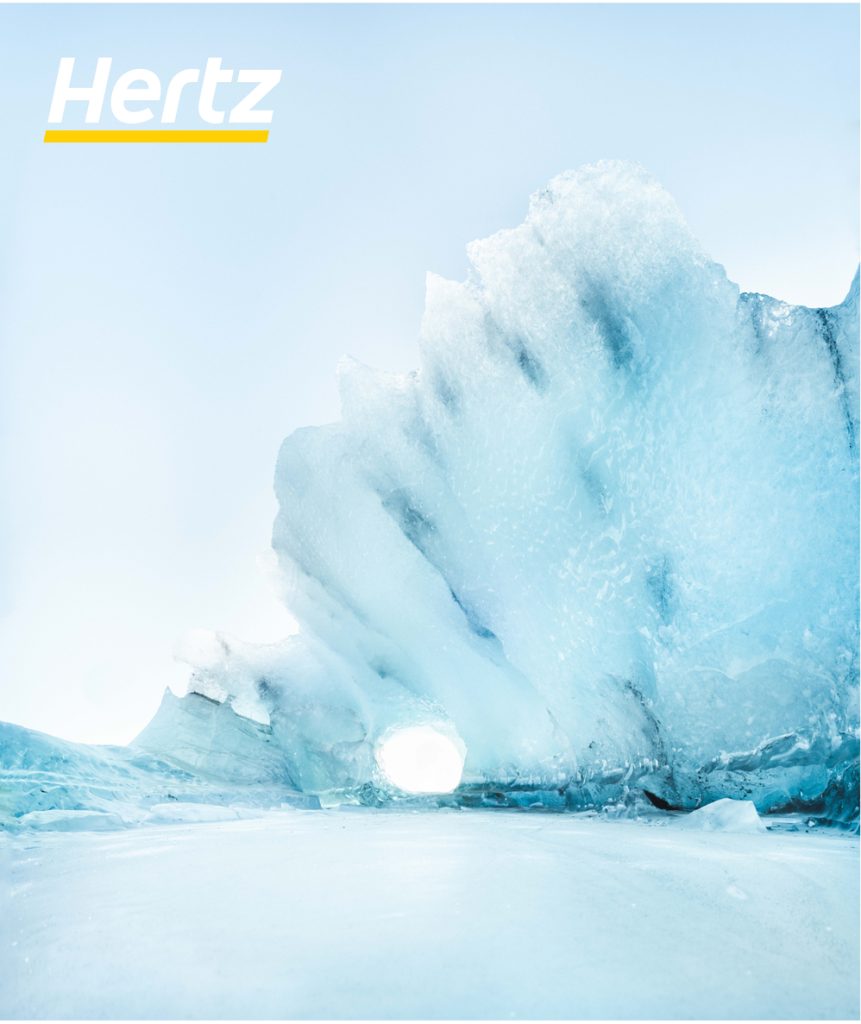 Calculating the Cost of Traveling in Iceland: What Affects the Cost?
Several factors can influence how much you will spend on your trip to Iceland, including what time of the year you visit, how long you plan on staying, what you plan on doing in Iceland, and what you do during your trip. Any of these factors can increase or decrease your expenses, and they are worth understanding.
Seasonality and its Impact on Costs
Traveling time
The most significant factor impacting the costs of a trip to Iceland is the time of year you choose to travel, as different seasons will have different cost implications. Since the summer period is high in traffic from tourists, prices of most goods and services tend to increase due to supply and demand. In the Iceland winter months and during off-season, prices are generally cheaper due to reduced crowds.
That said, you will need a more sturdy and well-equipped 4X4 vehicle to handle the winter road conditions, which could come with an increased price. It's also important to note that you may want to book a longer stay during the winter as you will need to account for delays due to bad weather and build some extra buffer time into your itinerary. Additionally, the week of Christmas and New Year's will typically be more expensive than the rest of the winter months.
Traveling method/Travel style
How you travel will also impact how much you spend while in Iceland. Renting a car is the cheaper and preferred option since it costs way less than going on multiple tours. Plus, it allows you to plan your itinerary and change your mind without incurring further expenses than originally planned.
Many of the top attractions in Iceland are free to visit, but you'll need a car to get there. Tours will always cost you money and will also limit the places that you can actually visit.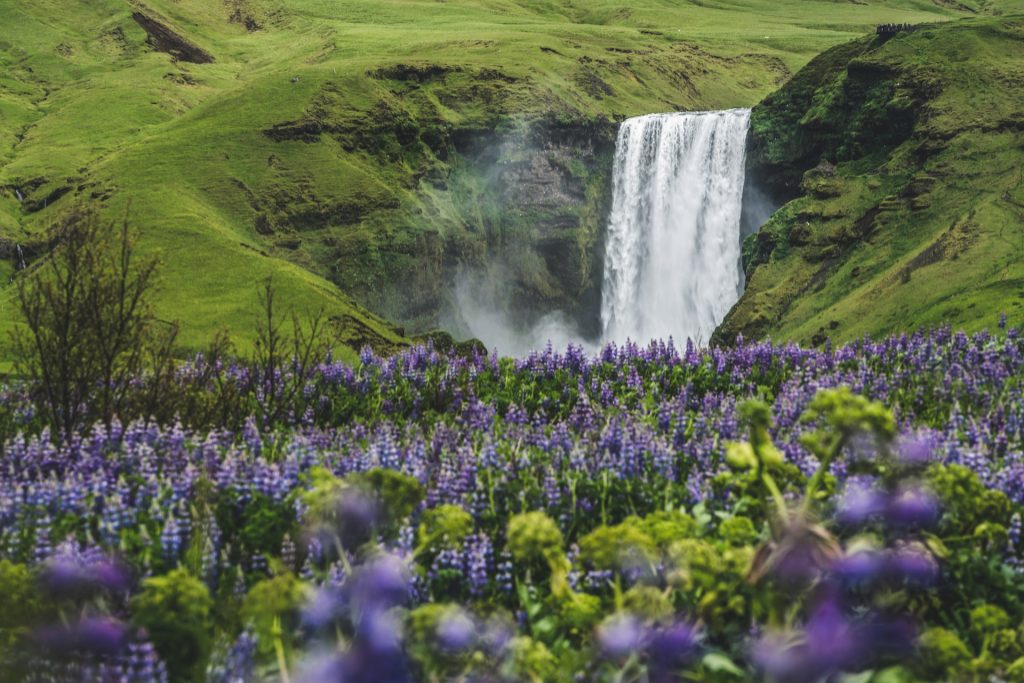 Stay duration
How long you choose to stay in Iceland is another important factor in determining how much your trip to Iceland will cost. Regardless of season or vehicle choice, longer stays mean more money spent on expenses like food, lodging, rental cars, and gas.
Group size
A great way to save money when traveling to Iceland is by traveling in a group, which allows you to compile resources for shareable expenses like accommodation, food, transportation, and even some experiences and attractions. In addition to creating lasting memories with loved ones, sharing the costs is one of the best ways to make your trip more budget-friendly.
Type of experience
Ultimately, deciding how much you will spend on a trip to Iceland depends on how much you have available in your budget. Solo travel on a shoestring budget at the right time of the year would cost about ISK 12675 ($90) per day, while an all-expense luxurious trip would set you back up to ISK 40,843 ($290) per day. On average, however, people spend around ISK 27,531 ($195) daily on trips to Iceland, excluding airfare.

Breakdown of Costs for a Trip to Iceland
Now, let's break down the costs of each aspect of a trip to Iceland so you can effectively budget how much you will need to spend.
How Much Does a Flight Ticket Cost?
In the summer, when crowds are always at their highest, flight tickets from North America to Iceland typically cost between ISK 84,504 ($600) and ISK 211,260 ($1,500), while flights from Europe would cost between ISK 60,203 (€400) and ISK 135,457 (€900).
During the offseason in winter, flight tickets from North America to Iceland typically cost between ISK 70,420 ($500) and ISK 169,008 ($1,200), while flights from Europe would cost between ISK 30,101 (€200) and ISK 90,304 (€900).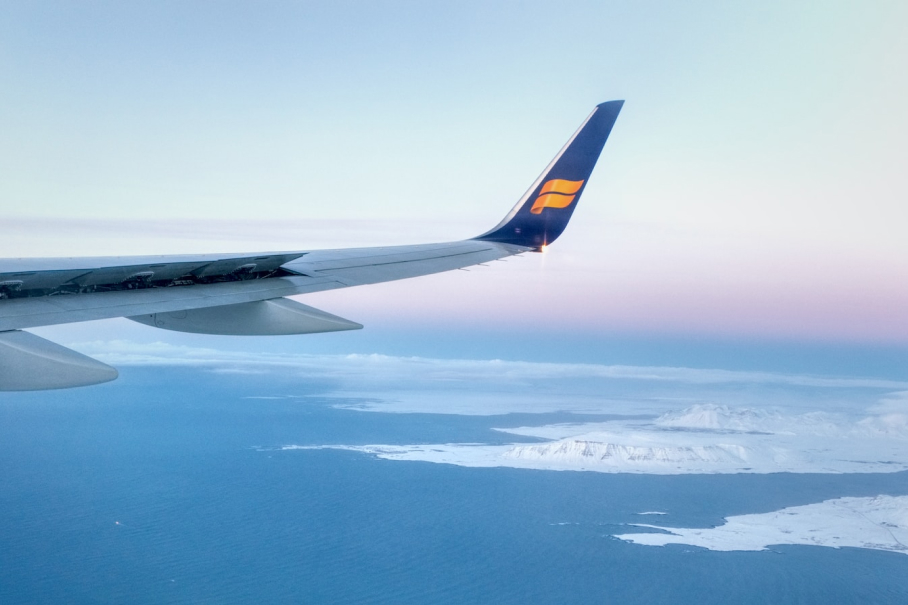 How much does it cost to stay in Iceland? Estimated price per night
Different types of accommodation are available to tourists in Iceland, serving a wide range of price needs. From hostels and guesthouses, which are pretty affordable, to luxurious five-star hotels, which come at a much higher price point, you will always find an option for your budget.
Hotels
Hotels are the peak of luxury accommodation in Iceland. During summer, you might find reasonable spots that cost of hotel with private rooms and bathroom between ISK 24,928 ($177) per night and as much as ISK 225,762 ($1,500) for the highest-end places. During winter, hotel prices vary between ISK 14,084 ($100) and ISK 75,349 ($535) per night.
Hostels
Hostels in Iceland are considering as more expensive then the hostels in other countries, but still hostels are the cheaper accommodation options for tourists travelling Iceland. During peak summer, hostels and guesthouses could cost between ISK 5,633 ($40) and ISK 20,562 ($146) per night. They could cost as little as ISK 3,521 ($25) to ISK 7,042 ($50) per night in winter.
AirBnb
In the summer, you can get an AirBnB for as low as ISK 8,450 ($60) for shared spaces and as high as ISK 47,322 ($400) for a single unit, but it could easily stretch much higher depending on what type of Airbnb you book. During winter, you can get them as low as ISK 5,633 ($40) for shared spaces and as high as ISK 49,294 ($350) for a single unit.
Camping
Camping in Iceland is a great way to experience the country. For campervans or tenting, the cost for a campsite is between ISK 1,408 ($10) and ISK 13,098 ($93) per night. Camping during the winter months in Iceland is highly discouraged, and we do not recommend this due to severe weather conditions like extreme cold and snow storms that could hamper safety.
Additionally, most of the campsites will be closed in the winter months anyway. But during the summer in Iceland, it's one of the most inexpensive accommodation options.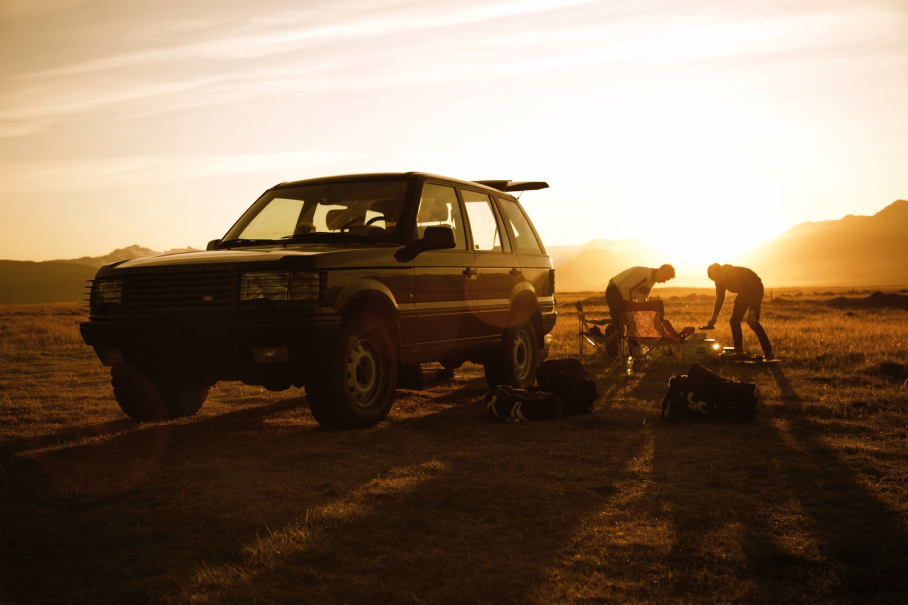 How much does it cost to eat in Iceland? Estimated price per person
Food in Iceland can be expensive when compared to other European countries, but that does not mean there aren't ways around the high cost. For example, you could spend as little as ISK 2112 ($15) daily if you make your meals from store-bought groceries.
Expectedly, the best in fine dining and high-end restaurants located in the capital city of Iceland have steep prices. As a result, one meal can cost up to ISK 11267 ($80) at a nice restaurant in the city, and even more depending on what you have to drink.
On the other hand, some restaurants could cost between ISK 3,943 ($28) to ISK 7,887 ($56) per meal, while fast food is the least expensive food, and you can get Iceland's famous hotdogs for around ISK 845 ($6) hotdogs or combo meals for ISK 3,943 ($28).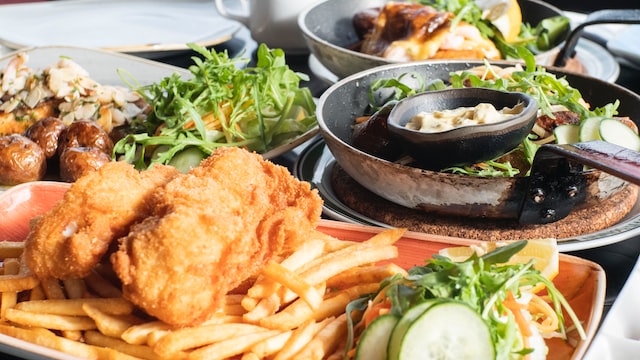 How much does it cost to travel around Iceland?
The price of transportation around Iceland depends mainly on what you intend to see and where you wish to go. Several bus tours operate year-round, and others only operate in the summer. However, the most popular one among visitors to Iceland is the Golden Circle tour, which touches most of Iceland's iconic attractions.
A full-day tour of the Golden Circle will usually cost between ISK 16,900 ($120) and ISK 28,168 ($200).
Rather than take tours, we recommend renting a car to visit Iceland attractions yourself since many of them are free to enter. You can find more information on the cost of rental cars below.
How much does it cost to rent a car in Iceland?
The cost of renting a car in Iceland varies depending on what type of car you require and the time of year when you rent it.
Small cars like the Volkswagen Golf cost ISK 39,435 ($280) per day when you rent them during the summer, but that price goes down to ISK 18,309 ($130) during the winter.
Mid-sized cars like the Toyota Corolla, which can seat up to five people, will cost around ISK 46,477 ($330) per day in the summer and ISK 22,534 ($160) during the winter.
Full-sized cars with lots of space, such as the Toyota Land Cruiser, are priced at ISK 73,236 ($520) per day during the summer and ISK 32,393 ($230) in winter.
How much does gas cost?
As of the time of writing this, gas in Iceland costs ISK 1,205 ($8.7) per gallon, but the price has fluctuated between ISK 1,162 ($8.25) and ISK 1,234 ($8.76) in the last year.

How much to budget for other expenses? Are attractions in Iceland free?
Most attractions in Iceland are free when travelling around the island via Route 1 Ring Road, only a few classic attractions, for example the black sand beach, Seljalandsfoss waterfall, thingvellir National park, they do charge a small parking fee. But if you want to visit some museums during your time spend in Reykjavik, that will cost.
Approximate cost of Souvenirs and Shopping in Iceland: from 10,000 ISK
When visiting Iceland, shopping for souvenirs is a delightful way to preserve memories of your trip. The prices for common souvenirs vary, with typical items like Icelandic wool sweaters, locally made crafts, and Viking-themed memorabilia.
For instance, a classic Icelandic wool sweater can cost anywhere from ISK 10,000 to ISK 25,000, depending on the quality and design. For more budget-friendly options, tourists can look for smaller items like keychains, postcards, or volcanic rock jewelry, typically ranging from ISK 500 to ISK 4,000.
To find value-for-money purchases, it is advisable to shop at local markets or stores away from main tourist areas, where prices are often inflated. Places like Kolaportið, Reykjavik's flea market, offer a wide range of items at more reasonable prices compared to souvenir shops at popular tourist destinations.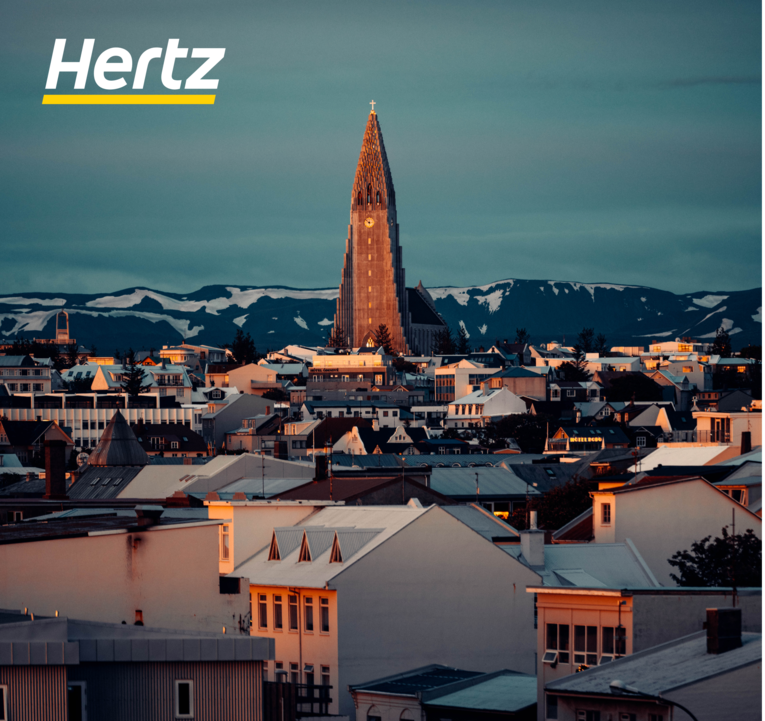 Entrance Fees for Popular Tourist Spots in Reykjavik: from 6,990 ISK
Iceland is home to numerous attractions, and while many natural wonders like the famous black sand beach at Reynisfjara are free to visit, some popular spots do have entrance fees.
For example, a visit to the Blue Lagoon, one of Iceland's most iconic geothermal spas, can cost between ISK 6,990 to ISK 9,990 for a standard package, including a silica mud mask and use of a towel. Other notable attractions include the Perlan Museum in Reykjavik, where entrance fees are around ISK 2,900 per adult, and the Whale Museum in Husavik, which charges about ISK 2,200 per adult.
Additionally, some of the national parks and protected areas might have parking fees or charges for guided tours, although access to the park itself is typically free. It's always a good idea to check for updated prices and book tickets in advance for popular activities in Iceland, especially during the high tourist season, to avoid last-minute price surges and ensure availability.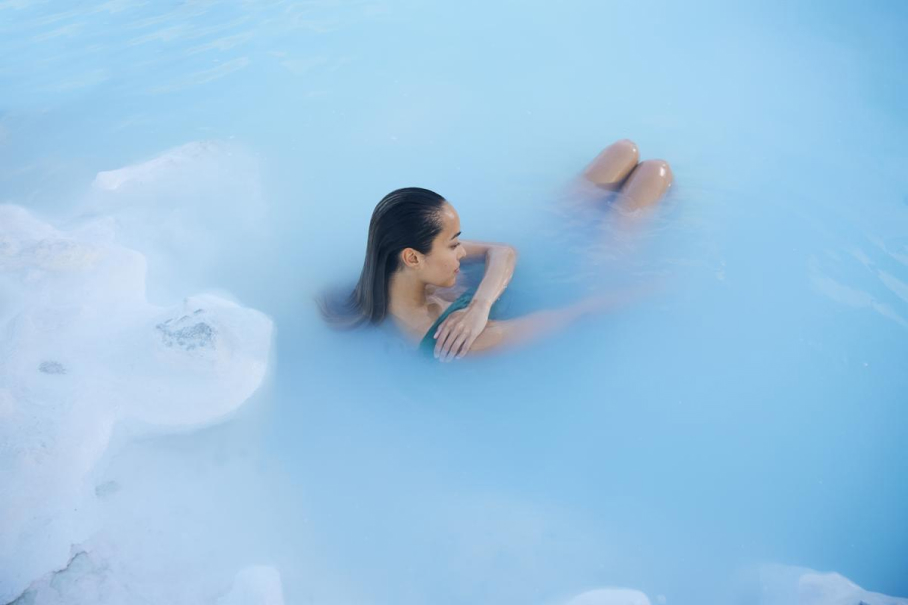 Why is Iceland an Expensive Country?
Being in the far reaches of the North Atlantic Ocean certainly has its perks. The incredible views and the serenity of being distant from more central European countries make Iceland a dream destination. However, the downside to its unique location is how it impacts costs.
Iceland is at least five-and-a-half hours away from the United States by flight, and its distance from major cities worldwide means that imports are complicated and often expensive. This would be fine if Iceland did not have to depend on importation for most of its day-to-day needs, but unfortunately, the country relies heavily on imports due to a short supply of natural resources.
In addition, Iceland's quality and standard of living are high, given that the country's working population, which is 90% employed, is paid premium wages and, in turn, pays high taxes. The flow of wealth in Iceland's communities has given rise to a high cost of living in the country and makes it difficult to find cheap alternatives to necessities for tourists because they do not exist for the locals either.
An upsurge in tourism and exploration of Iceland's many famous attractions has increased the demand for items and services like accommodation, tours, rental cars, tickets, and activities that make up a large part of any holiday planning. Recent inflation also plays a role in Iceland's high cost of commodities and services. At the same time, the fluctuating Icelandic currency also requires you to pay attention to global and local foreign exchange trends while in Iceland.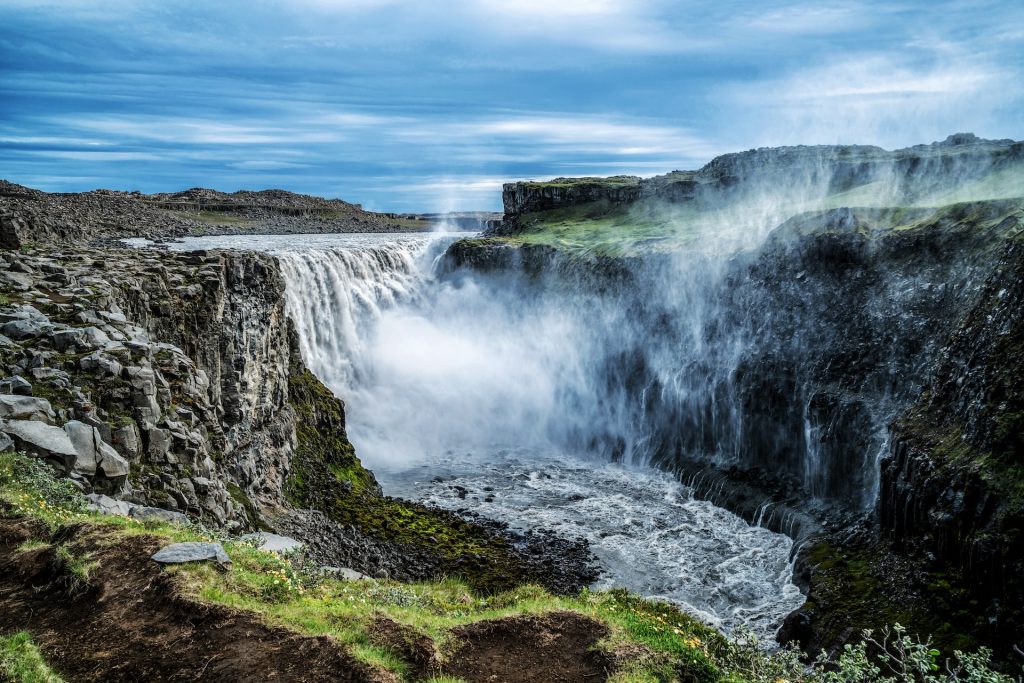 In-Depth Exploration of Iceland's Cost Factors
Local Economic Factors Affecting Prices
Iceland's geographical isolation significantly impacts the cost of goods in the country. Located in the North Atlantic, far from mainland Europe and North America, Iceland relies heavily on imports for many of its essential and non-essential goods. This reliance on importation naturally leads to higher costs. Everything from food items to consumer goods must be transported over long distances, often incurring substantial shipping fees, which are then passed on to the consumer in the form of higher retail prices.
Additionally, the limited local production capacity in various sectors means that the country cannot offset these costs by producing more goods domestically. This situation results in a higher cost of living compared to many other countries, affecting both residents and tourists alike.
Contrary to what one might expect, Iceland's energy costs, predominantly sourced from renewable resources like geothermal and hydroelectric power, play a unique role in its economy. While these renewable sources provide relatively cheap and abundant energy, the initial infrastructure setup for harnessing these natural resources involves high costs.
These expenses, in turn, can contribute to the overall cost of services and goods in Iceland. However, it's also noteworthy that the abundance of renewable energy has attracted energy-intensive industries to the country, which positively impacts the economy but can also lead to increased competition for resources.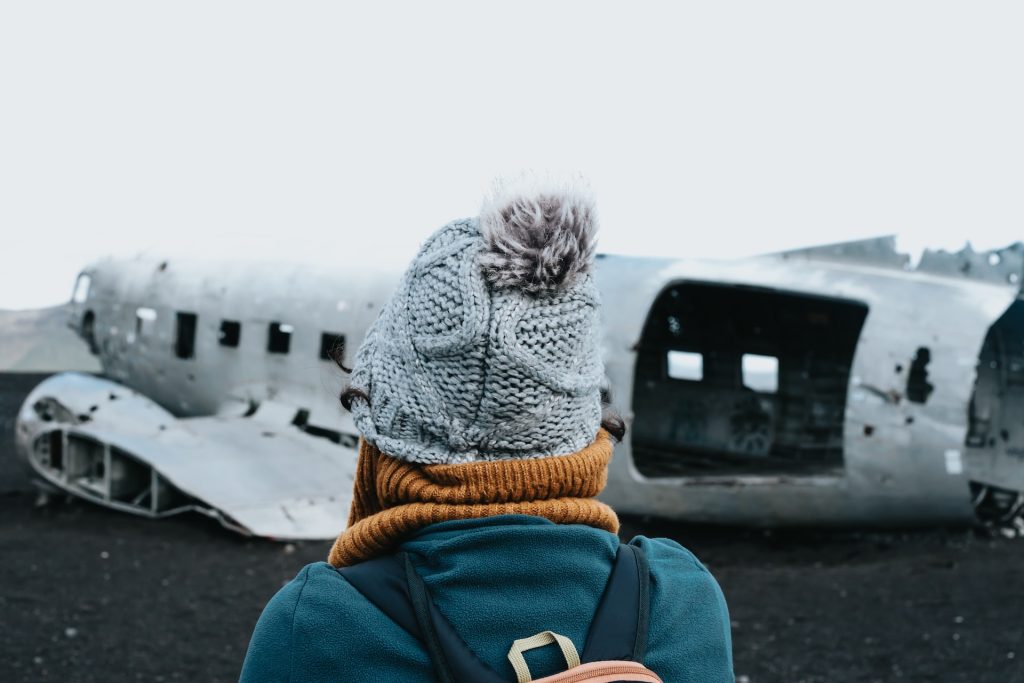 Impact of Tourism on Iceland's Economy
Tourism has become a cornerstone of the Icelandic economy. The breathtaking landscapes, unique geological features, and the allure of the Northern Lights have turned Iceland into a popular tourist destination. This influx of tourists has led to increased demand for accommodation, food services, and travel-related services, driving up prices due to the high demand, especially during peak travel seasons. The revenue generated from tourism significantly contributes to the national economy but also results in a cost structure that caters to tourists, often at premium prices.
Sustainable Tourism and Its Costs: Iceland has been a proponent of sustainable tourism, aiming to preserve its pristine natural environments while catering to tourists. Sustainable tourism initiatives often involve investing in environmentally friendly infrastructure, promoting responsible travel practices, and ensuring that tourism does not adversely affect local communities and ecosystems.
These initiatives, while crucial for long-term preservation, often come with higher operational costs. These costs, necessary for maintaining the balance between welcoming tourists and preserving natural beauty, are reflected in the pricing of tours, accommodations, and other tourist-related services in Iceland.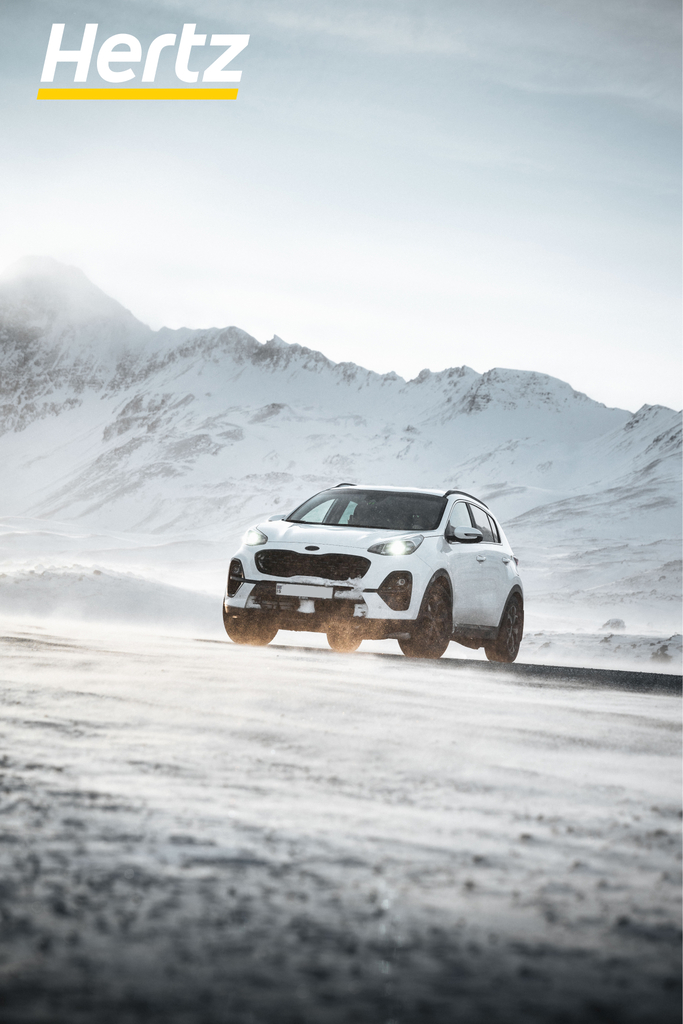 Budget Saving Tips
Despite having a reputation for being an expensive destination, there are several ways that you can save money on your trip to Iceland.
Consider visiting during the off-season and shoulder seasons, when the crowds will be significantly less than during the summer. This will save costs on flight tickets, accommodation, car rentals, and even food and activities.
Always book in advance. Get your essentials, like Iceland flight tickets and rental cars, ahead of schedule as much as possible. This way, you can avoid any last-minute price hikes and also ensure that you don't miss out on availability and end up unable to book your preferred options.
With the price of restaurant meals in Iceland, the most budget-friendly way to dine is to cook your own food. Many hostels, Airbnbs, campgrounds, and campervans have provisions for cooking, and grocery stores are never far away. So, with a little effort, you can spare yourself the cost of an expensive restaurant meal and make food to your taste.
If your accommodation or itinerary does not allow you time or space to cook meals, then this could be the time to embrace the fast food options in Iceland; after all, it is a vacation. But if you have it in the budget, we do recommend trying out some local Icelandic cuisine.
Enjoy free activities and attractions as opposed to tours and paid entertainment. For example, instead of going to a paid Iceland hot springs or geothermal bath, you can opt for more remote, free hot springs enjoyed by locals while also getting a more authentic experience.
There are also several accessible black sand beaches, glacier lagoons, Iceland waterfalls, and hiking trails that satisfy your thirst for adventure in Iceland without costing more than gas money or transportation to reach these areas since they are free to access.
Bring your own water bottle. A simple water bottle will save you money that you would have otherwise spent on bottled water, as you can safely drink tap water in Iceland and fill your water bottle at rest stops instead of buying water at different venues and public attractions.
Consider traveling with a friend or family member to split the costs. Many essentials like gas, food, rental cars, and accommodation can be divided between two or a larger party to break heavy expenses into lighter loads for each individual.
Eat in local markets and food halls in Iceland is not just a culinary adventure; it's a smart way to keep your dining budget in check. These places offer a diverse array of Icelandic specialties at prices that are much more wallet-friendly than what you might find in upscale restaurants. For instance, at Reykjavik's Grandi Food Hall or Hlemmur Food Hall, you can savor everything from traditional Icelandic snacks to international dishes, all without breaking the bank.
Making the Most of Tax-Free Shopping. This is particularly beneficial for tourists planning to make substantial purchases. Look for stores displaying the "Tax-Free Shopping" signage, and remember, your total purchase needs to be at least ISK 6,000 to qualify. Keep your receipts and fill out the tax-free form provided by the store. When you're heading home, show these forms along with your items at the airport or port customs for validation, and you can claim your refund right there in the departure area. This process effectively reduces the cost of your shopping, giving you more value for every dollar spent.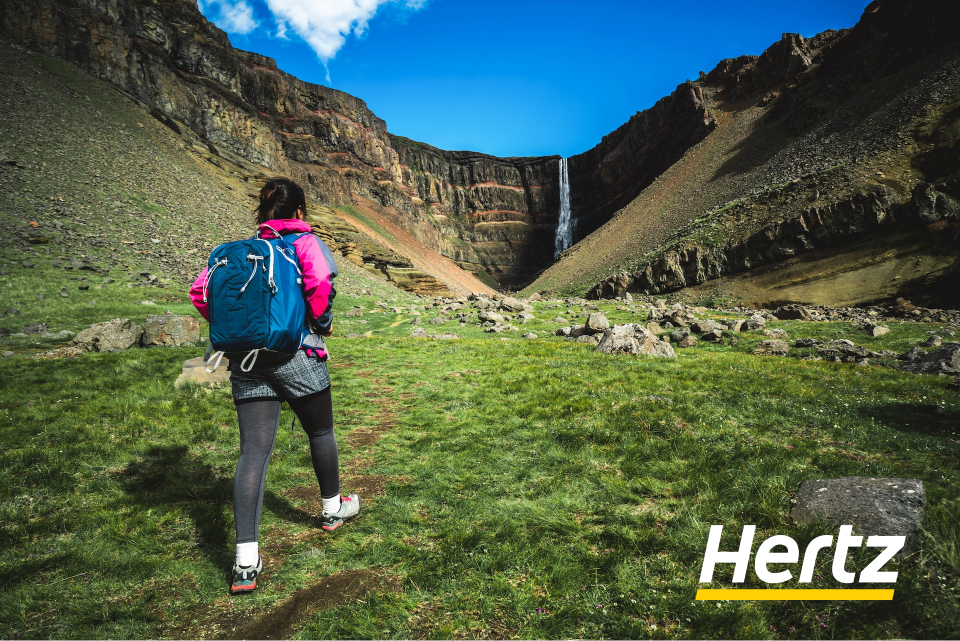 Cost Guide to Iceland
This cost guide to Iceland has provided detailed information on how much it costs to go to Iceland, along with key details on the average cost of trip essentials and factors that could cause those prices to change throughout the seasons. By following our tips on the best ways to save money while on vacation in Iceland, you can keep your trip within your budget, regardless of what that is.
One of the best ways to save money on your trip to Iceland is to book a rental car online and in advance with Hertz Iceland to lock in the rental rate before it fluctuates. By securing your rental car prior to your trip, you can ensure you get the best deal and the perfect vehicle to explore the wondrous landscapes of Iceland.