Ísafjörður is in the Westfjords, around a 6-hour journey from Reykjavík. Along the journey you can find the extinct volcano Grábrók, which can be climbed to see inside the crater; Hólmavík, home to the Icelandic Museum of Sorcery & Witchcraft; as well as endless beautiful views of the fjords, sea and mountains can also be found along the route. Keep an eye out for whales and seals swimming close to the road in the many fjords as well!
On the way to Ísafjörður, you will drive over three mountain passes. Steingrímsfjarðarheiði is the biggest and lies 450 metres above sea level. Although you should not stop, the mountain pass is often snowy to give you wintery pictures even when you have warmer days in Iceland.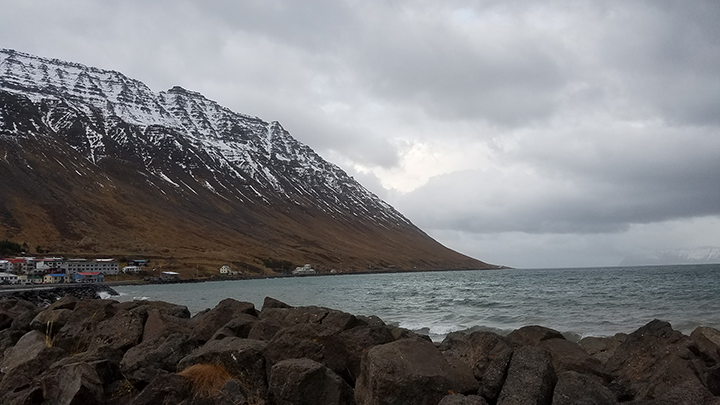 Brief history of Isafjordur
Ísafjörður was an important trading station, particularly trading in salt fish, between the 1700s and 1800s when it was the third biggest town in Iceland. To this day the fishing industry is still Ísafjörður's main source of income – specialist fish processing technology, medical treatments using fish skin and marine studies held at the University Centre of the Westfjords broaden how Ísafjörður modernizes the old industry.
Ísafjörður is considered the capital of the Westfjords, full of friendly locals and interesting views – a brilliant place to catch the northern lights! The troll seat, Naustahvilft, can be seen from everywhere in the town, and local stories say that a troll was so eager to avoid being turned to stone at sunrise that she ran home – she was so fast that she had time to sit down and relax which created the troll seat. Scientifically speaking, Naustahvilft is a hanging valley formed by the gradual retreat of a glacier.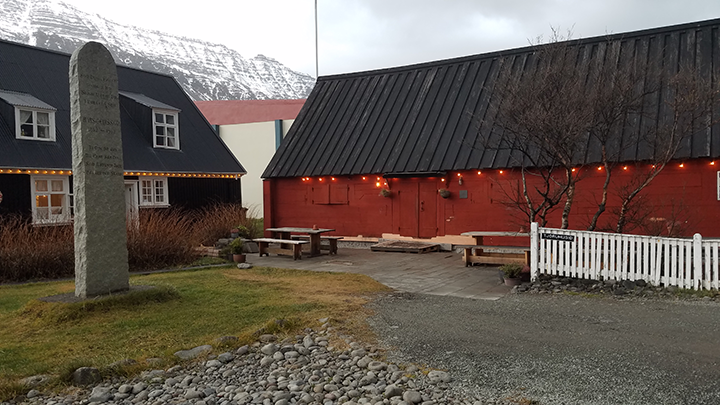 Best restaurant in Isafjordur
The town has many places to eat, the most famously recommended establishment by any and every local is the Tar House (Tjöruhúsið) which usually serves an unlimited buffet full of fish and seafood dishes cooked in any different way you can imagine. For mushroom foragers and budding photographers alike, the forest at Tungudalur has plenty of varieties of autumn mushrooms and wild berries, hiking routes and a beautiful waterfall called Bunárfoss, which you can get very close to and enjoy a wonderful view of Ísafjörður at the same time.