In West Iceland, you will find Snæfellsjökull National Park, home to many historic relics, rare wildlife rare plants and made famous as the starting location of Jules Verne's book, Journey to the Centre of the Earth. From Reykjavik, a 3-hour drive along the fjords will lead you to this area, you can save some time using the toll road on þjóðvegur (both routes offer beautiful views and capture the essence of Iceland beautifully).
Snæfellsjökull glacier is situated on top of the active volcano Mount Snæfellsjökull at the centre of the park, the peak reaches 1446m (two-thirds of the height of the highest point in Iceland) and was climbed for the first time in the 1700s. Tours are available to climb to the summit of the mountain with Summit Guides during winter and spring months, at the summit you can see the lava fields around the park, the coast and the vast sea.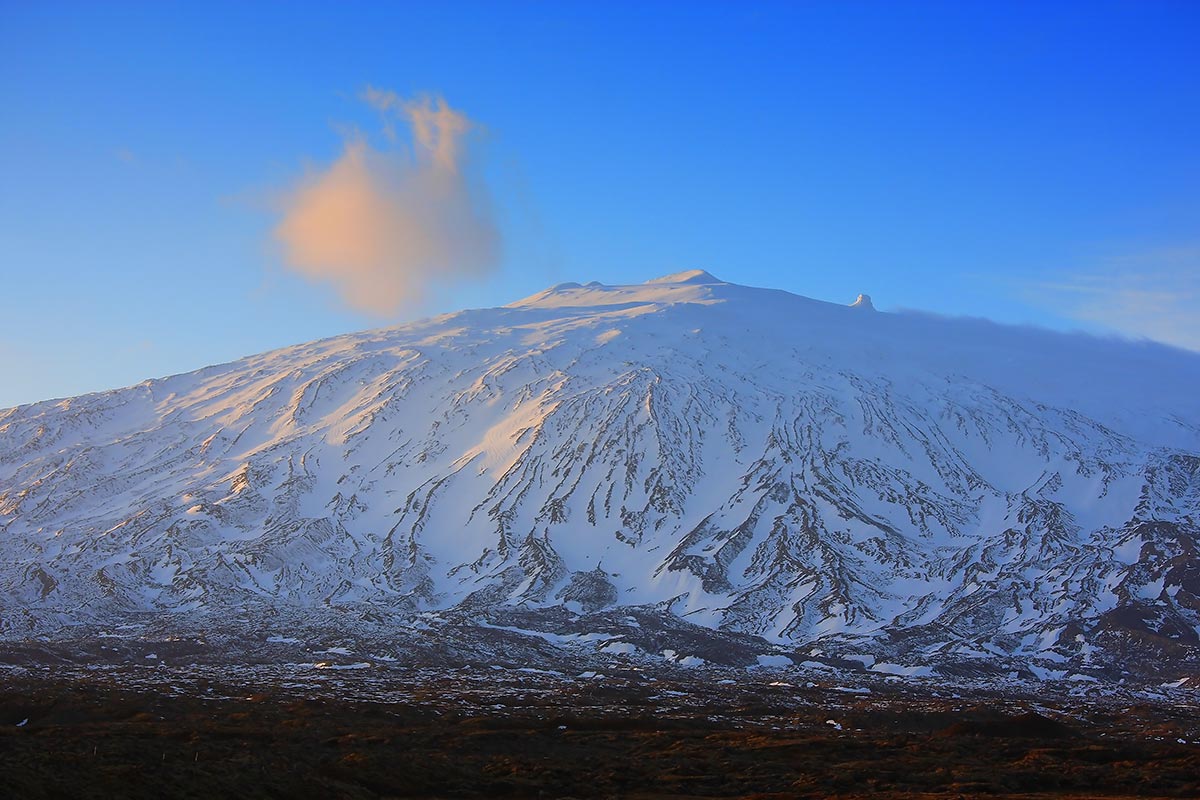 In the south of the park, you can find Djúpalónssandur beach. Many different features can be found on the journey from your car to this site, by taking the walkthrough Nautastígur path takes you through the lava formations, past two freshwater lagoons. Three features of the beach are the pebbles, the elf rock Söngklettur and shipwreck remains.
The pebbles are black and rounded, giving the beach the nickname Black Lava Pearl Beach, the stones are protected so please be respectful and don't take any home. Rusted pieces of metal can also be found on the beach in tribute to the crew who lost their lives from the trawler ship Epine GY7 which was shipwrecked in 1948, these pieces should not be touch and is one of the protected relics of the park. Söngklettur is a distinctly large rock that can be found on the beach, known as a church to the hidden people.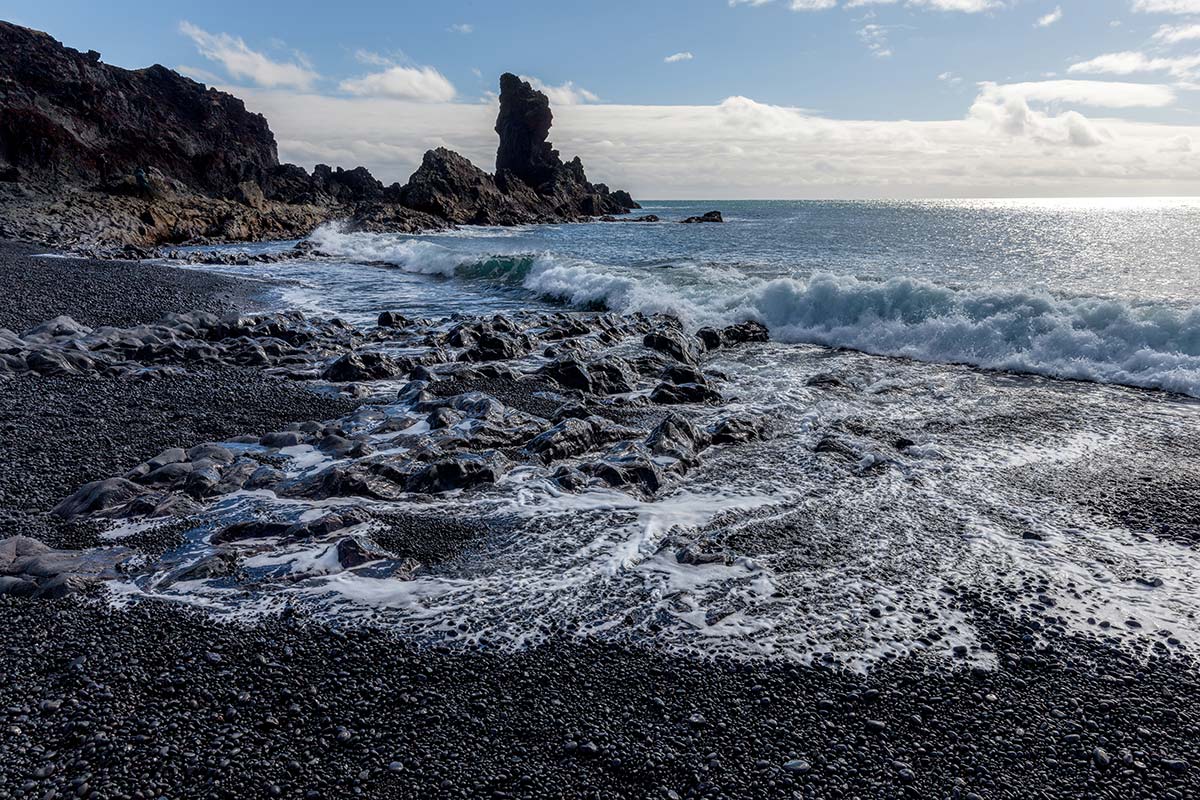 Snæfellsjökull National Park is so rich with natural features and activities that show the heart of Iceland perfectly. So take a trip over to the west and discover what else it as to offer!