Embark on a magical journey to Seljalandsfoss, one of the most enchanting waterfalls in Iceland, nestled in the picturesque landscape of southern Iceland. A destination where the serene beauty of nature seamlessly melds with popular culture, making it not just a natural wonder, but a global icon.
Background Information on Seljalandsfoss
Positioned in the midst of the verdant landscapes of Seljalandsheiði heath, Seljalandsfoss is a natural masterpiece created by the flowing waters of the Seljalands River, originating from the eminent Eyjafjallajökull volcano. Each cascade presents a rhythmic dance of nature's forces, a confluence where energy and tranquility converge, weaving an enchanting tableau of visual elegance.
While there are a variety of tours to Seljalandsfoss that offer guided experiences, we're advocates for the self-drive option. It bestows travelers with the liberty to engage with the waterfall's ethereal beauty at their own pace. The freedom to weave through the scenic paths leading to the falls, to linger amidst its cascading grace, and to explore the allure of surrounding attractions unbounded, elevates the experience from a mere visit to a profound interaction with nature's grandeur. In every drop, the legacy of Eyjafjallajökull resonates, offering an intimate journey into Iceland's untamed elegance.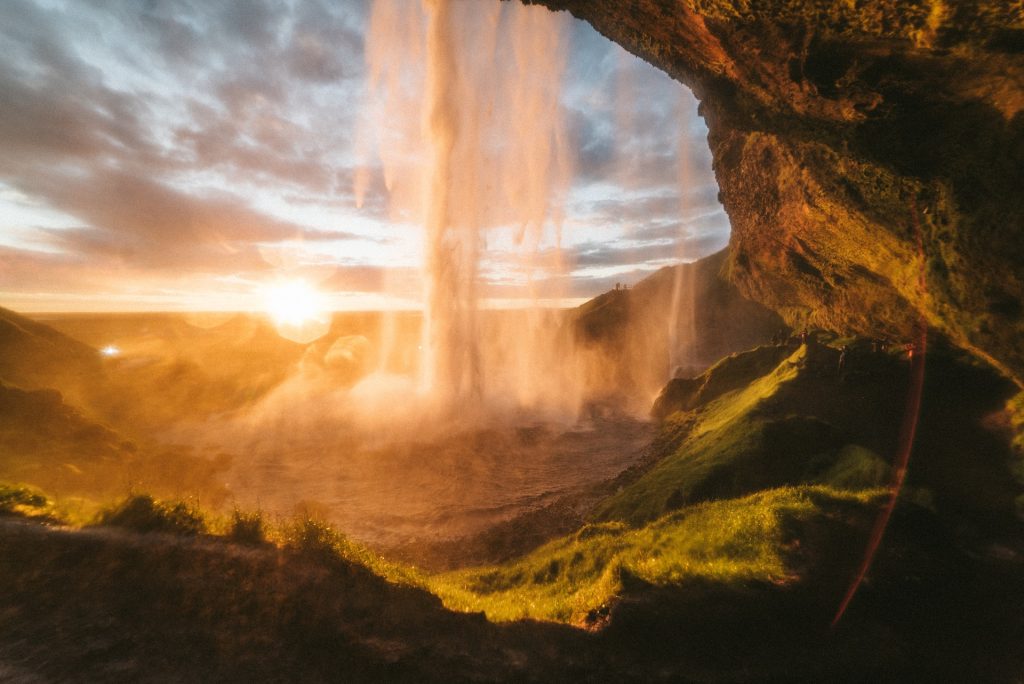 A Unique Viewpoint and Popular Culture
Seljalandsfoss isn't just renowned for its natural allure but has also graced popular culture. It has been featured in the global hit music video "I'll Show You" by Justin Bieber, making the waterfall a sought-after destination for fans and nature enthusiasts alike. Moreover, it was a backdrop in the competitive TV series, The Amazing Race, showcasing its global appeal.
How to Get There: Directions from Reykjavik with a rental car
Journeying along the Ring Road, one of the most scenic paths in the world, visitors are treated to a preview of Iceland's diverse landscapes. Road 249 acts as your direct pathway to this iconic waterfall in Iceland, making every drive not just a journey, but an exploration of nature's artistic renditions.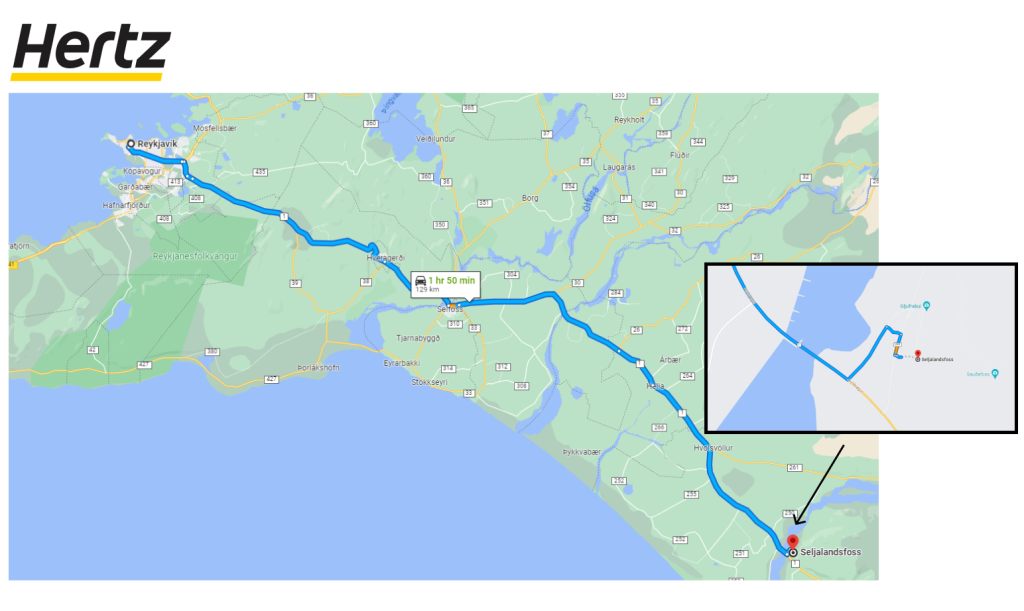 What to Wear When Visiting Seljalandsfoss
Embarking on the journey to Seljalandsfoss requires a bit of preparation to ensure your experience is comfortable and enjoyable. Given the waterfall's misty ambiance and the potential for wet conditions, especially if you plan to walk behind the waterfall, equipping yourself with appropriate attire is essential. Here are some solid clothing recommendations:
Waterproof Jacket: Opt for a lightweight yet effective waterproof jacket that offers both mobility and protection from the mist and occasional rain showers.
Waterproof Trousers: These will keep your legs dry as you navigate the moist surroundings of the waterfall, ensuring comfort and warmth.
Sturdy Shoes: A pair of waterproof, slip-resistant shoes are vital for safety and comfort, given the slippery and wet paths around the area.
Warm Layers: Depending on the season, consider wearing layers that can be easily added or removed to adapt to the changing temperatures.
Gloves and Hat: In cooler months, these will provide additional warmth, ensuring you can focus on enjoying the mesmerizing views.
These clothing items will ensure a comfortable and enjoyable experience, allowing you to fully immerse yourself in the breathtaking beauty of Seljalandsfoss without the distraction of being wet or cold. We also recommend you read our Iceland travel packing list and learn more about how to pack for Iceland according to the seasons.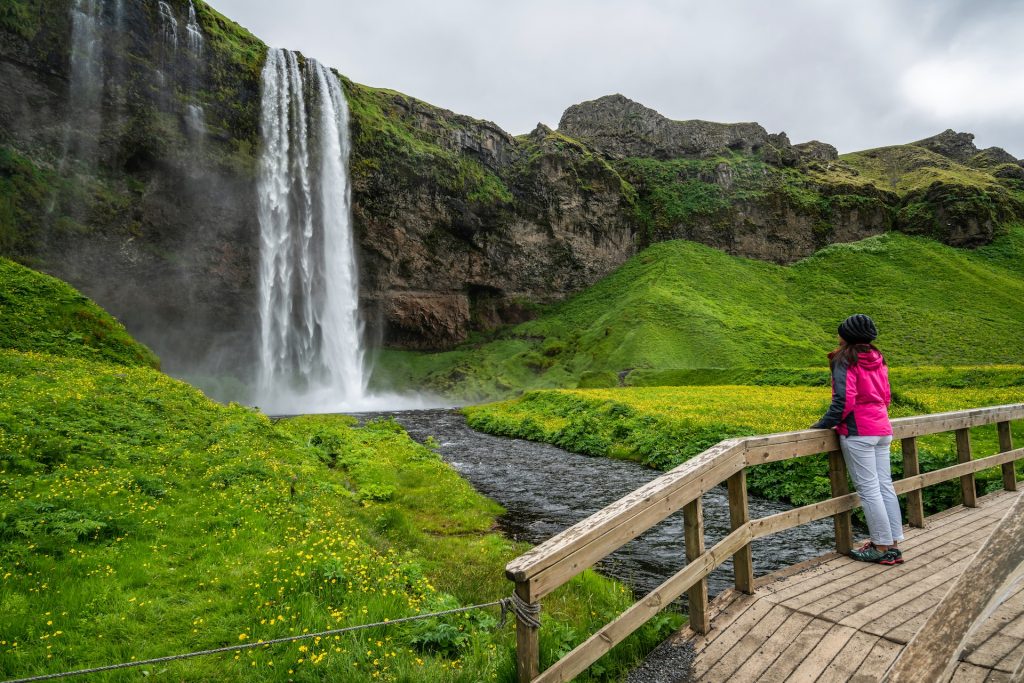 Nearby Attractions
Exploring the mesmerizing environment of Seljalandsfoss opens up a world of nearby attractions, each offering a unique blend of natural beauty, mystery, and adventure. Here, we're taking a peek into some must-visit spots that should be on every traveler's list.
Iceland south coast attractions map
Skogafoss
Just a short drive away from Seljalandsfoss, you'll find Skogafoss, another iconic waterfall that is famed for its breathtaking beauty and the rainbow that often graces its mist. Towering at 60 meters high, it's a sight to behold, where the thunderous roar of water creates an unforgettable auditory experience to match the visual spectacle.
Gljúfrabúi Waterfall
Tucked away from the beaten path, Gljúfrabúi is a hidden gem offering an intimate experience. Surrounded by cliffs, this secluded waterfall invites visitors into a mystical world, where the gentle cascade of water echoes the whispers of ancient tales.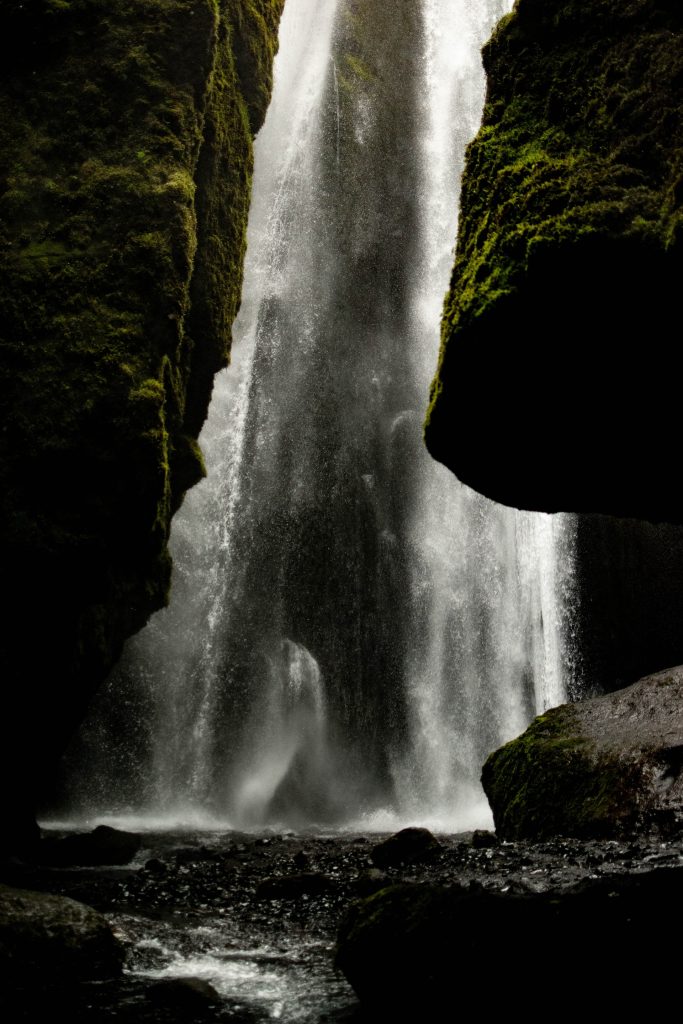 Sólheimajökull Glacier
Venture a bit further, and the icy terrains of Sólheimajökull Glacier await. It's a dynamic environment where ice and volcanic ash intertwine, offering a surreal landscape that feels like stepping into another world. You must join a Guided tour to hike on the Iceland glaciers, it provides an opportunity to explore its crevices, ridges, and ice formations safely.
Sólheimasandur Plane Wreck
On the black sand beaches of Sólheimasandur, lies a haunting yet captivating plane wreck. It's a photographer's paradise, where the juxtaposition of the wreck against the serene and expansive black sands tells a silent story of resilience amidst nature's untamed beauty.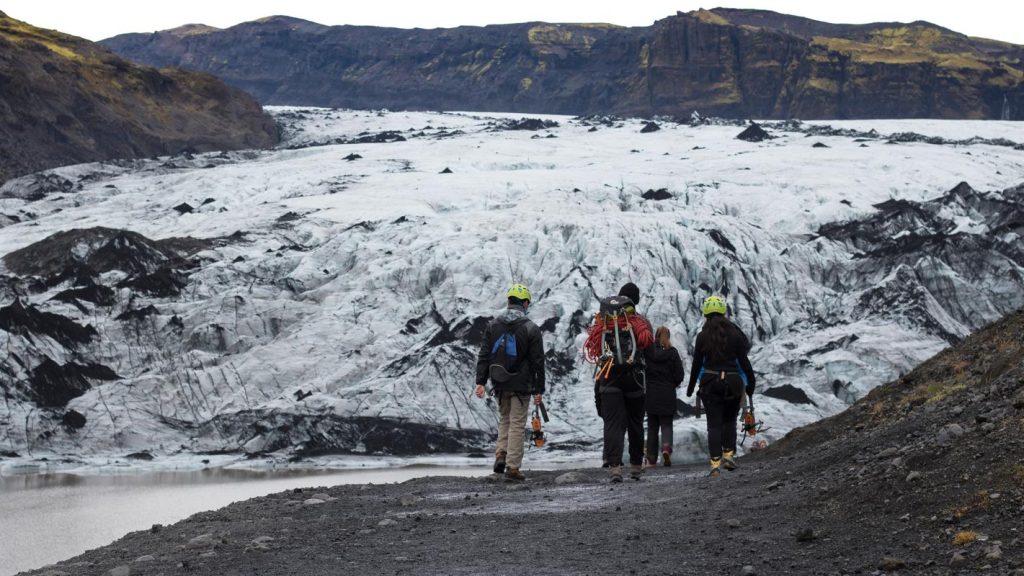 Vik
Continue your journey to Vik, a charming village renowned for its stunning black beaches, dramatic sea stacks, and the enchanting Reynisdrangar cliffs. Vik is not just a visual retreat but also offers a glimpse into the Icelandic culture, providing a holistic experience.
If you wonder how far to drive from seljalandsfoss to vik iceland, the two destinations are approx 62km(38.5 miles)away from each other; it take about 50 mins to drive when the Ring Road is not covered with snow.
Dyrhólaey
Lastly, don't miss out on Dyrhólaey, a massive arch with the Atlantic Ocean crashing below, offering panoramic views of the expansive ocean and surrounding landscapes. It's a reminder of the powerful natural forces that shaped Iceland's iconic landscapes, offering a moment of reflection amidst the beauty.
Each of these attractions, in proximity to Seljalandsfoss, weave together a journey of diverse experiences, where the elements come alive, and every sight, sound, and sensation becomes a chapter in your unforgettable Icelandic story.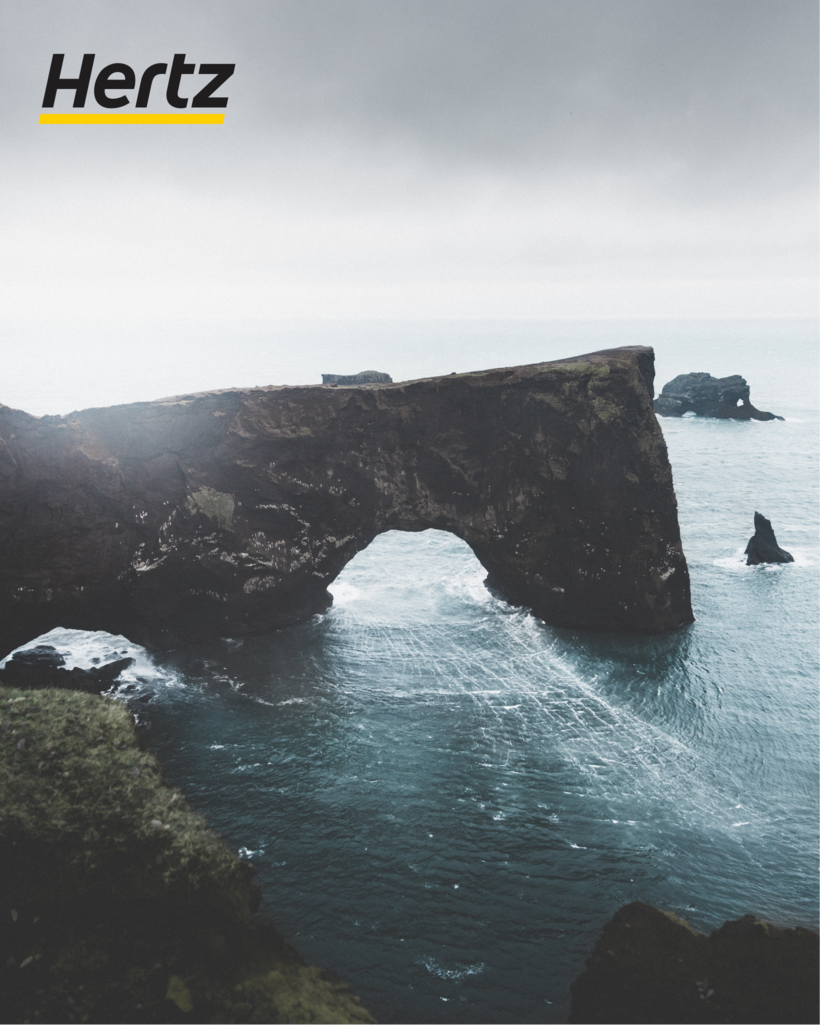 Seasons at Seljalandsfoss: What car to rent?
Summer (late May- September)
In the embrace of summer, Seljalandsfoss unveils its colorful spectrum, where each wildflower and the gentle cascade are like verses of a poetic rhythm. Amidst this blooming marvel, exploring becomes not just a visual journey but an intimate dance with nature. In this season, the roads are usually clear, and the weather is more forgiving.
Summer rental Car Options
Your choice of car during this season largely depends on the size of your travel party and your specific needs. For smaller groups or solo adventurers looking to soak in the serene beauty of Seljalandsfoss, a 2WD compact car can be an excellent choice. It's economical, easy to handle, and perfectly suited for the clear summer roads leading to this iconic waterfall and surrounding attractions.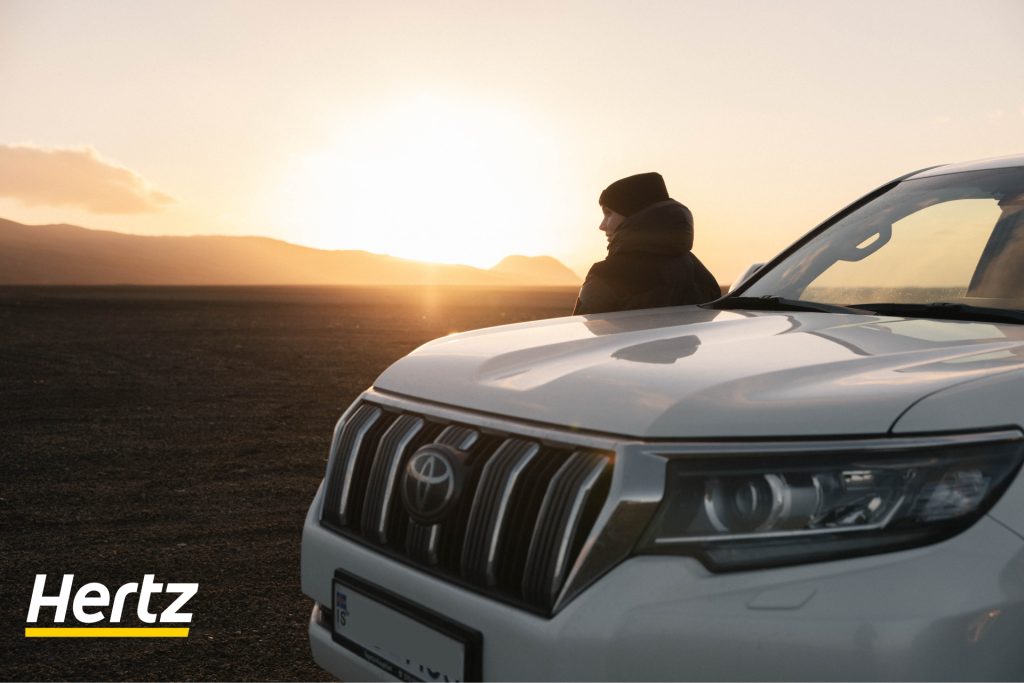 Winter (Octover- May)
In the stark contrast of winter, Seljalandsfoss morphs into a frozen spectacle. The icy tendrils accentuate its beauty, offering a mesmerizing sight under the dance of the northern lights, a cosmic ballet amplifying the ethereal charm.
Winter at Seljalandsfoss paints a mesmerizing contrast, where the frozen cascades and the ethereal dance of the northern lights create a cosmic theatre. Each icy formation tells a silent tale of nature's transient yet enduring beauty. However, this visual spectacle comes with the challenge of icy and snowy roads, demanding a vehicle that can confidently navigate through winter's unpredictable temperament.
Winter rental Car Options:
In the heart of winter, safety and comfort are paramount. Regardless of the size of your group, opting for a 4×4 vehicle is highly recommended. These cars are tailored to handle the wintery, icy roads with ease, ensuring that your journey to Seljalandsfoss is not just safe but also comfortable. The enhanced grip, stability, and space ensure that each mile covered is a step closer to witnessing the waterfall's winter marvel without any hitches.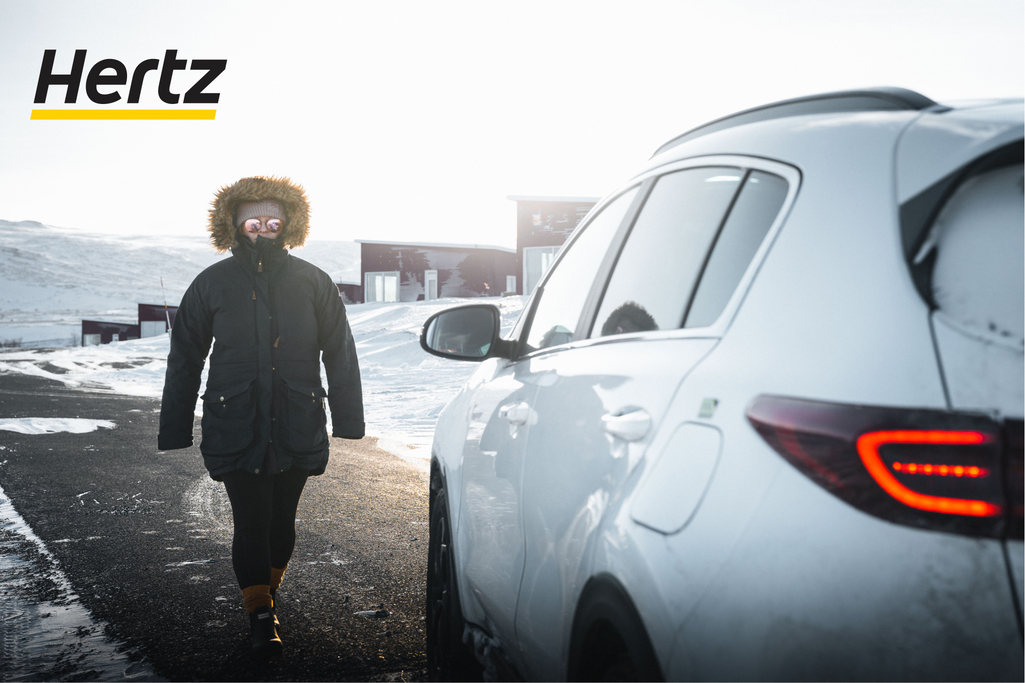 FAQs
Can You Walk Behind Seljalandsfoss?
Yes, the pathway behind the waterfall offers a unique viewpoint. However, caution is advised due to slippery conditions, especially in winter when icy terrains can pose challenges.
What Does Seljalandsfoss Mean in English?
The name combines 'Seljalands', referring to the river, and 'foss', the Icelandic term for waterfall. Its origins remain a mix of history and mystery.
How Much Time Do You Need at Seljalandsfoss?
There's no set time to absorb its beauty. Yet, allotting at least half an hour ensures you witness its majesty and explore the surroundings, including the hidden gem, Gljúfrabúi.
Is There an Entrance Fee to Seljalandsfoss?
Visitors are welcomed without an entrance fee. The beauty of Seljalandsfoss is a gift, freely given to all who wish to behold its splendor.
What's the Weather Like?
From the warm, blossoming embrace of summer to the icy, mystical charm of winter, every season unveils a different facet of Seljalandsfoss's beauty, ensuring a unique experience with every visit.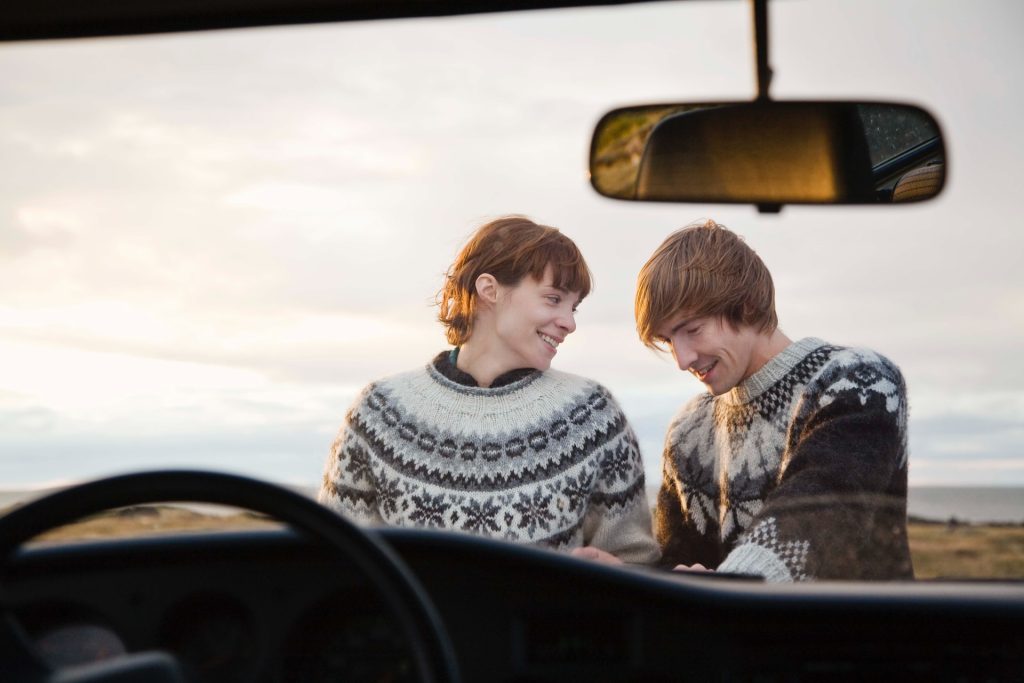 Visit the Selijalandsfoss with a rental car
If you're looking to immerse yourself in an iconic Icelandic experience, a visit to Seljalandsfoss waterfall should top your list. Situated on the mesmerizing south coast of Iceland, it promises not just a view, but an adventure where you can literally walk behind the falls, soaking up the views from angles most travelers only dream of.
Now, while the journey is a spectacle in itself, pairing it with the freedom of a rented car from Hertz Iceland? Now we're talking unbeatable experience! So, grab those keys, hit the road, and let the mesmerizing beauty of Seljalandsfoss carve unforgettable memories into your Icelandic escapade. Safe travels!