People often ask what the best way to travel to Iceland is: Do you get an Iceland rental car or rely on Iceland-guided tours? There's no doubt that Iceland is a country full of beauty and splendour, with incredible attractions, both natural and man-made. From ice caves and volcanos to majestic waterfalls and soothing warm springs, there's a lot awaiting you in Iceland. But what would be the ideal way for you to experience the best that the country has to offer?
If you're struggling to decide whether to rent a car or take a guided tour when in Iceland, we've got a fun, interactive quiz that will only take three minutes. By the end, you'll have your mind made up and know exactly what is the right option for you. So, let's get into the quiz!
Question 1: Are you at least 20 years old?
If Yes, go to Question 2.
If No, then you cannot rent a car in Iceland because the minimum age requirement for renting a vehicle in Iceland is 20 years old, even if you have a valid license. This age limit applies to economy, compact, and intermediate cars, with a higher age limit for other categories of vehicles. Some rental cars can only be rented by persons older than 25.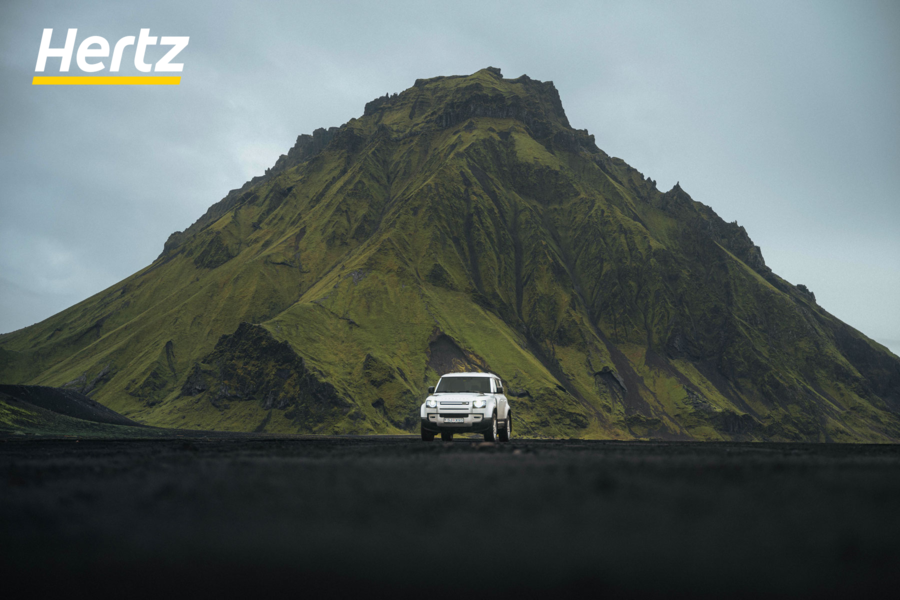 Question 2: Do you prefer flexibility or less hassle?
Flexibility:
Do you enjoy being able to switch up your itinerary when you want to? A rental car is the only way you can do this in Iceland while on vacation. With tours, you can only go where the tour goes and at the time the tour prescribes, which might not always be convenient for you. You risk missing your tour departure time and losing money that is likely non-refundable.
The public transportation system is also not designed for tourists, as there are no trains or metros, and buses aren't frequent enough to suit changes to your plans.
With the weather conditions in Iceland famous for changing rapidly, there's always the chance that you might need to alter some plans, and there's no other way to do that conveniently other than with an Iceland rental car.
You can be in total control of the timing and specifics of your trip. Plus, you can stop wherever and whenever you want. You can also explore locations that are off the beaten track and breathtaking sights in Iceland that tours might not explore.
Less hassle:
If you would rather leave the hassle of driving behind altogether, you can book a guided tour. On a tour, all the attractions are already mapped out, so all you have to do is show up. You also don't need to worry about driving and can just sit back and relax in the tour vehicle.
Tours could be a fun way for solo travellers to meet new people and join groups if they want to. The guides are experienced with the terrain and the dangers therein. You can also be sure to enjoy great educational commentary about the attractions from the guides, who are usually locals. You can find some interesting local tours to sign up for here.
I am not sure:
go to Question 3.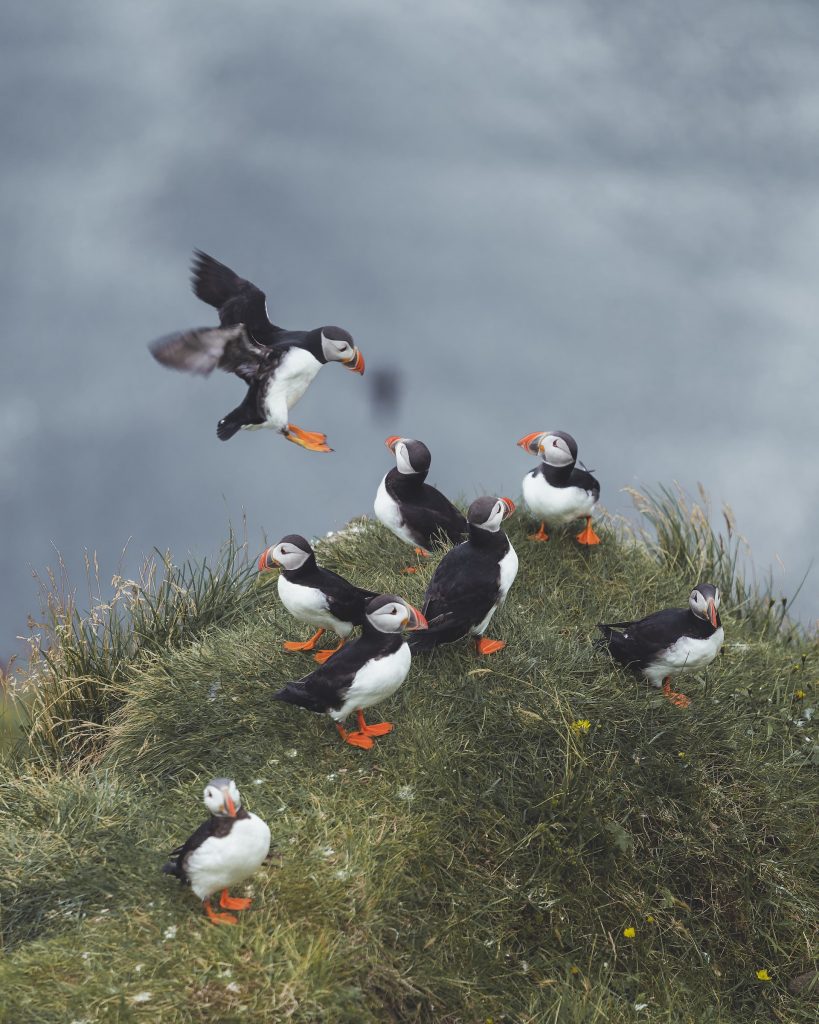 Question 3: Do you enjoy driving for a long time?
Yes: I LOVE driving
Then you will certainly enjoy a self-driving tour in an Iceland car rental. Seeing Iceland by road is an enriching experience and one that is unmatched. The country's terrain is incredibly diverse and driving around yourself with enable you to see all Iceland has to offer.
However, it will also take quite a while to see all the places that you want to since they may be separated by long stretches of road. This is great for people who enjoy road trips filled with exciting stops at local diners and other minor attractions that tours won't get to.
It's the best way to truly experience Iceland and immerse yourself in the local culture, which can be a lot of fun.
No: I HATE driving
If you don't enjoy driving, then you should consider taking a tour instead. Even driving the most popular self-drive route in Iceland, the Ring Road tour, can take several hours to complete. Especially if you intend to complete it in a single day.
I am ok with any length of driving time:
Go to Question 4.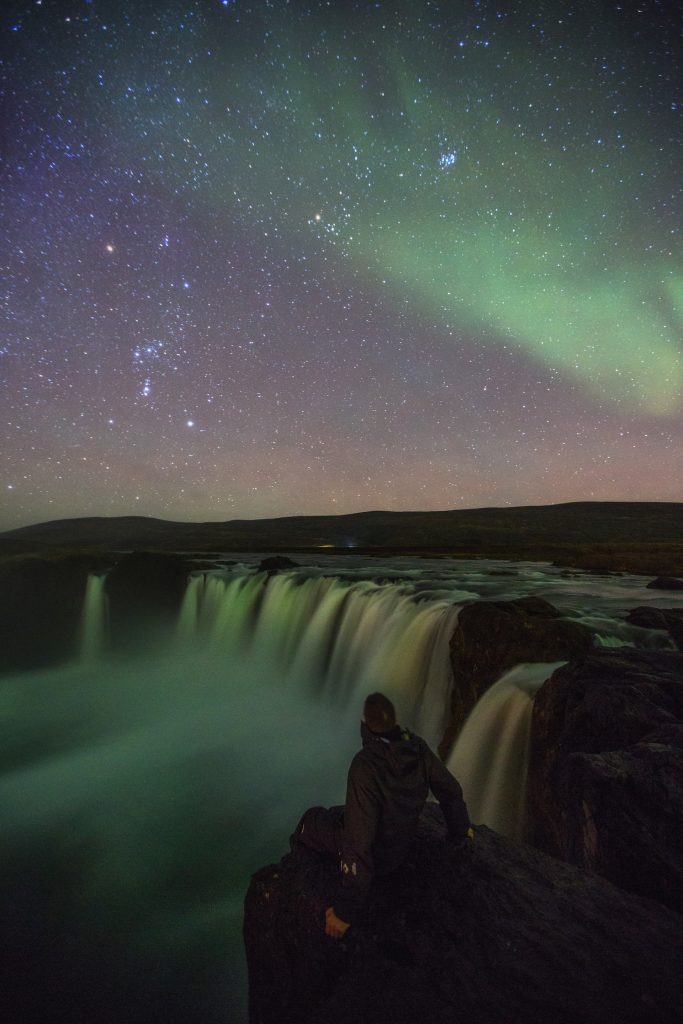 Question 4: Are you planning on a super-budget trip to Iceland?
Yes: I am looking for a cheap trip in Iceland
Go to Question 5.
No: I am fine with the budget
If you can afford it, renting a car in Iceland is the best way to travel. Not only is it more flexible and generally better for comfort while sightseeing, but it also gives you the chance to see the country at your own pace.
In addition to this, it's worth noting that to see as many places in Iceland as you would like, you would need to book multiple tours. The cost of that can add up quickly, so with a rental car, you might actually save some money while seeing the same or more places in Iceland.
I am flexible with my Iceland travel budget, BUT I'm still not sure:
Go to Question 6.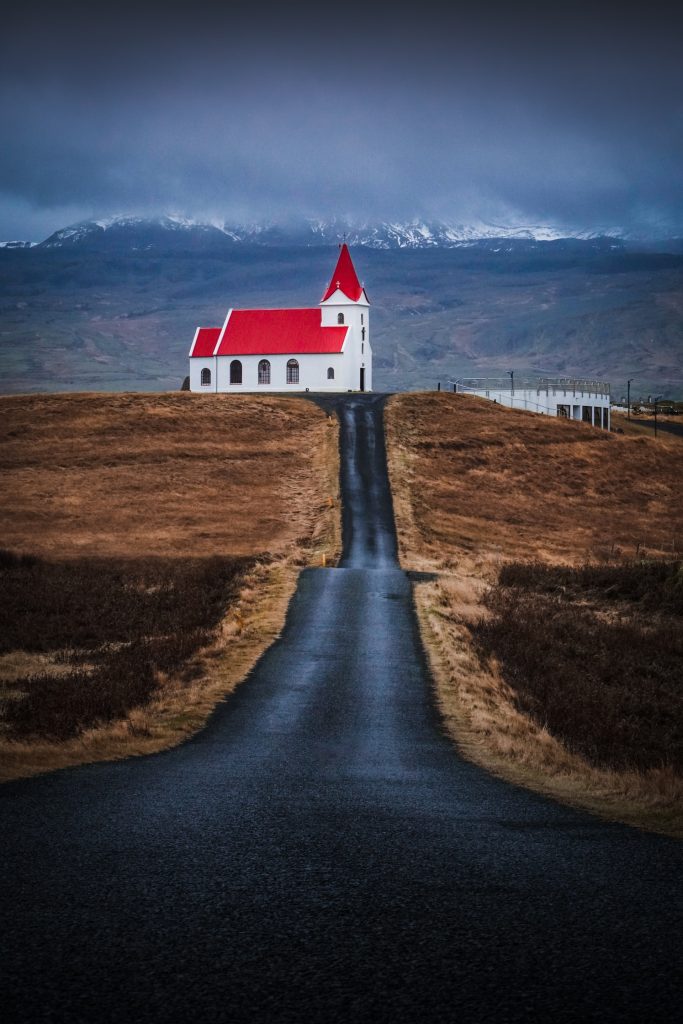 Question 5: Are you visiting Iceland in summer (June to August) or winter/fall (September to May)?
I plan to visit Iceland in Summer: 
If you are planning to visit Iceland during the summer, then you should know that it's the most expensive time of year since it's the peak tourism period. This doesn't mean you can't visit on a budget still. It just means that if you want to visit Iceland during the summer months, you will have 2 options to help you save money:
Option 1: You can travel with two or three people to share the cost of renting a small car. Since smaller cars are cheaper, you can find a price range that suits you while keeping your trip private with trusted friends.
Option 2: Your second option is to join a bus tour, as this is technically the cheapest option for sightseeing in Iceland. You should know, however, that you will be giving up your flexibility, privacy, and potential to see as much of Iceland as possible.
Tours mostly visit only popular locations in Iceland, leaving much of the surreal locations and culture unseen. If you want to see the more untouched areas of Iceland, then you should definitely get a car rental while. To beat the expensive summer prices, consider renting your vehicle months in advance of when you actually plan to visit.
I plan to visit Iceland in winter/fall:
The winter season in Iceland has fewer tourists than any other time of the year, and the low demand drives down the prices of just about everything. It is a great time to visit Iceland on a budget, and the winter months have a charm of their own. However, you'll need to be a confident driver to handle Iceland in the winter, as the road conditions can be challenging. Iceland has wet terrain, snow-covered roads, perpetual darkness, and strong winds during that period the winter season, so you need to be prepared for that.
If you can handle the Icelandic winter terrain, then you should rent a car for your own comfort. You'll be able to react to weather changes as you see fit without having to miss out on any major places you intend to see. You should note that a 4WD is strongly recommended for travelling during winter, as it is the only vehicle capable of navigating the tough terrain at that time.
If you aren't very comfortable driving or have never handled any winter driving situations, then you may want to join a tour with a professional guide who knows the terrain and is proficient behind the wheel. You can also get a bigger 4×4 vehicle and plan for a shorter driving distance on your daily itinerary. You can choose to only do the South Coast + Snaefellsnes + Golden Circle because these areas are relatively easier to drive during winter months.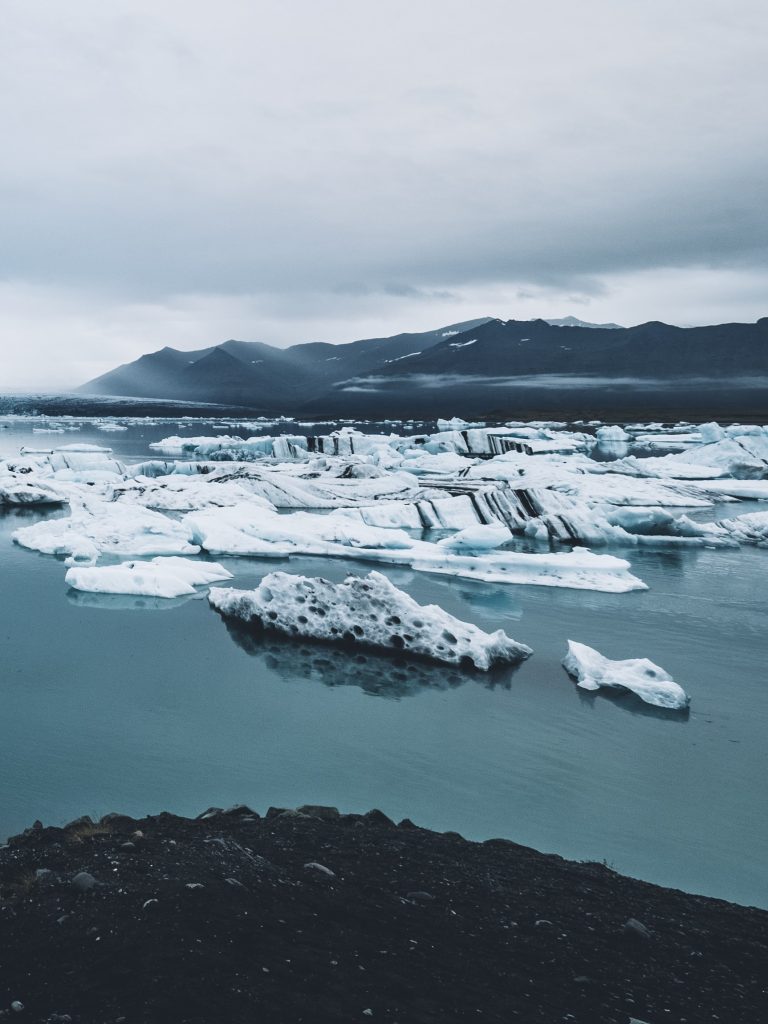 Question 6: Is trip comfort important to you?
Yes: Travel with comfort is most important to me
Renting a car is the most obvious choice for you if you want to be comfortable on your trip. Tours can get packed, especially during the summer months, and this means having to share limited space with people you are unfamiliar with. You also won't be in control of things like the internal temperature of the vehicles, and will be unable to stop for snacks or rest stops whenever you want.
No: I don't care about travelling in comfort Go to Q7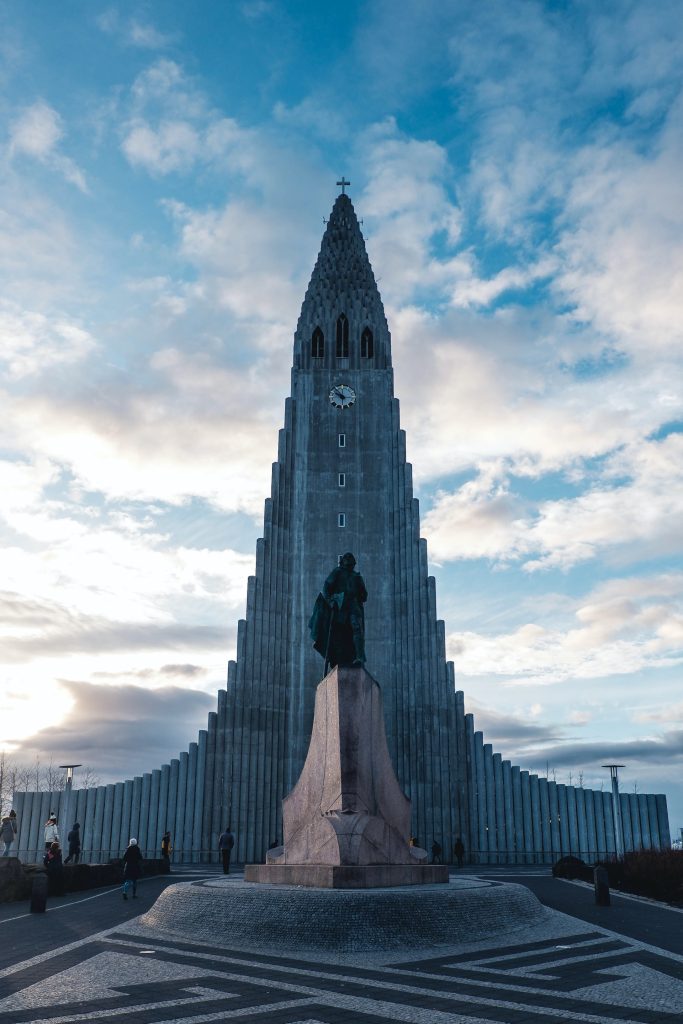 Question 7: Do you consider yourself a good, experienced and responsible driver?
Yes: I am very confident with my driving skills
Then there's no better way for you to experience Iceland in all its glory than via a rental car. By renting a car, you can explore all of Iceland's natural wonders at your own pace and in any order that suits you. You can soak in the local culture and enjoy festivals by pausing your journey and continuing whenever you like. You can even decide to see some places more than once and stay longer in other places without having to spend any extra money booking separate tours. Since you're comfortable behind the wheel and abide by road regulations you should have no issues when driving your rental car around Iceland.
No: I am not entirely confident
You would most likely want to join a guided tour in Iceland so you don't accidentally break any rules or regulations that you might not be used to. You may also struggle on some more challenging routes if you're not a good driver, especially in the winter.
There is a way you can still enjoy a self-drive tour if you're not already familiar with driving in Iceland, and that is to do your research and learn the rules and regulations. By reading about the 15 essential Iceland safe driving tips, and learning about the road conditions, road and traffic signs, and parking information in Iceland, you can quickly grasp all the concepts that will keep you safe from the law and the land before you hit the road in Iceland. If you decide to drive in Iceland, don't forget to rent a proper car that suits your travel plan and visiting seasons.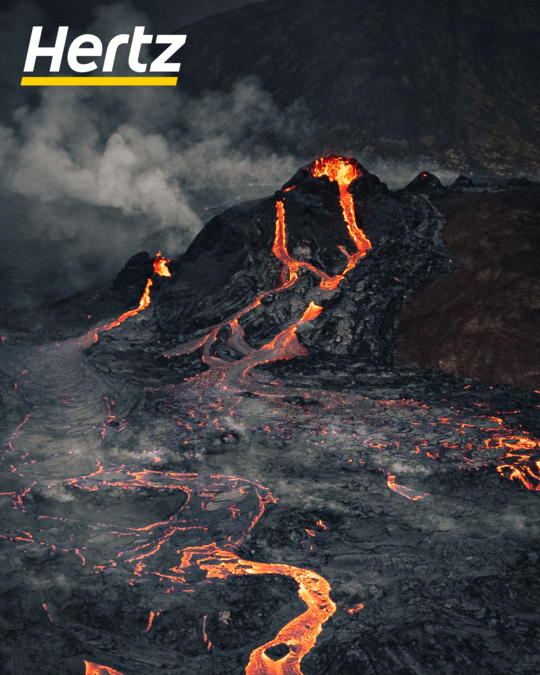 Should you/ should you not rent a car in Iceland: Quiz overview
If you don't want to border and read through all the text above, we made this short quiz a graph for you. Feel free to share it with your friends and family (it might also be a good time to figure out who will be responsible for driving for your Iceland trip):

Essential car rental tips in Iceland
Be aware of these essential car rental tips when travelling in Iceland to ensure a safe and stres-free travel experience.
When renting a car, you must be aware of how liable you are for damages when you get a basic Collision Damage Waiver insurance package. This will guide your choice of insurance and ensure that you don't get blindsided by any hidden payments.

You should always get car rental insurance in Iceland, even if you think you might be covered by your credit card company. Reclaiming your insurance benefits from your credit card company can be tedious, and with unique conditions in Iceland (ash and sand), your credit card may not cover you. Instead, you can obtain a comprehensive insurance package from your car rental company that covers you for all possible damage, including gravel damage.

Always set out on the road with enough fuel to carry you for as long as possible. Plan your fuel adequately to avoid being stranded since you may not find many gas stations for long stretches on some roads. Failing to do may mean you have to wait a while for someone to arrive to help you.

While it's understandable that you might want to stop at certain points to admire the beauty of the Icelandic terrain, it is very important not to abruptly stop as this can put you and other road users in danger of traffic accidents. Stopping in the middle of the narrow, winding roads might not give other road users the chance to manoeuvre in time, and this is an increasingly worrying cause of many road accidents in Iceland.
Always try to rent in advance, especially if you're visiting in the summer. You'll end up getting a cheaper price on the rental car, and you'll ensure you can get exactly the rental car that suits your group.
Plan your trip ahead and identify where you would like to go, with how many people, and in what season. This will make choosing what rental car you decide to go with much easier.
You can find even more helpful tips about driving in Iceland here.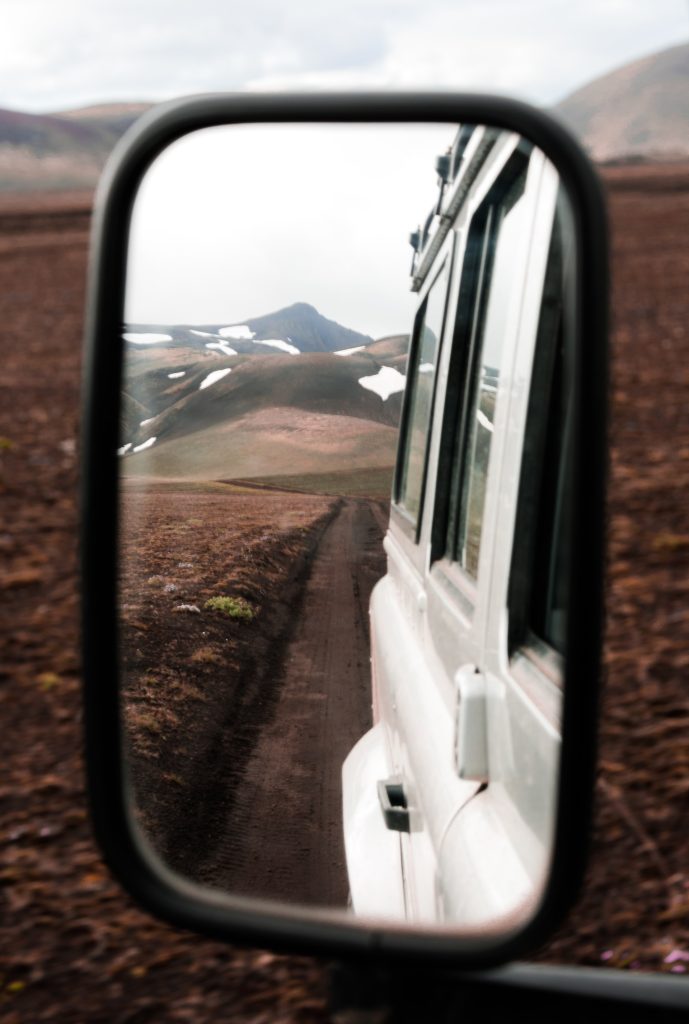 Should I rent a car when travelling in Iceland?
After this short quiz, we hope you're certain about whether you'll be touring Iceland via car rental, or with a guided tour. If you answered yes more times than you answered no, then a rental car will be the best option for you and give you the freedom to experience Iceland exactly the way you want to!-But regardless, we're sure you'll have a wonderful time in Iceland. If you do want to travel to Iceland in a rental car, don't forget to book your vehicle with Hertz Iceland car rental as we offer great deals on all Iceland rental cars, especially when you book in advance. If you have any further questions, you're welcome to email us at hertz@hertz.is.