Anyone can grab a keychain or fridge magnet from the places they visit, but the best souvenirs are the ones that are authentic and create memories of your travels. Every country is unique, with different cultural practices, cuisines and natural wonders. And Iceland is no exception. Instead of the northern lights shopping bag, Iceland does have tons of other souvenir options for tourists.
The best Icelandic souvenir to bring home are those that you can't pick up anywhere else. And we have an insider's perspective into some distinctive Icelandic souvenirs that will spark conversation with your family and friends back home.
In this article, we'll share the top 8 Iceland souvenirs recommended by those who know the country best. From traditional woollen goods to delicious local treats, these souvenirs allow you to bring a piece of Iceland home. So, let's dive in and discover the best Iceland souvenirs!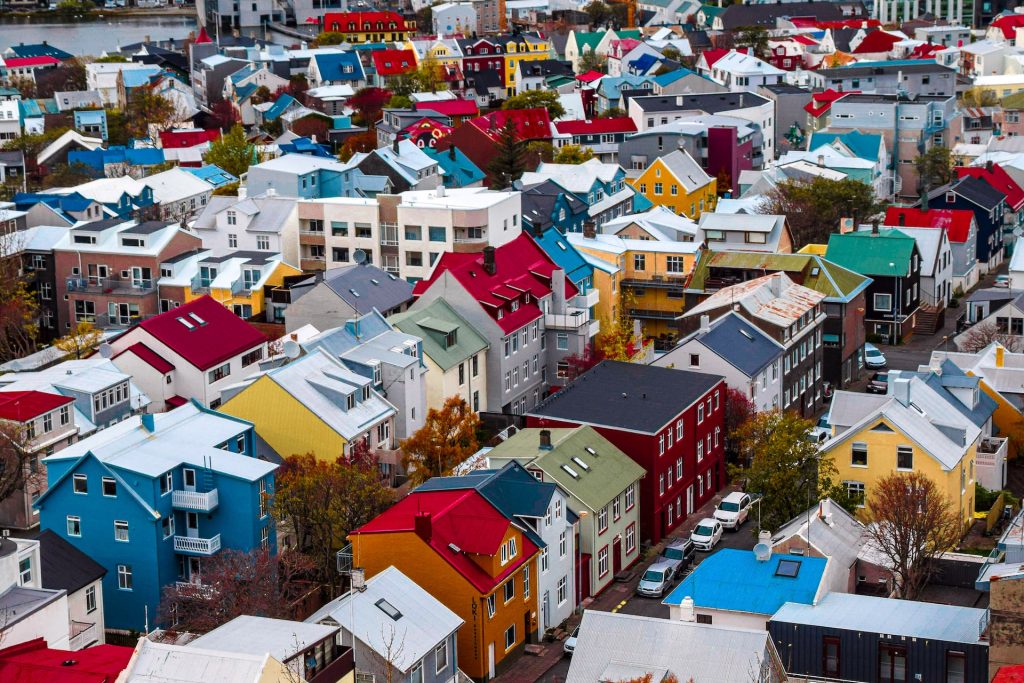 Table of content

Icelandic-made chocolate: Omnom chocolate bars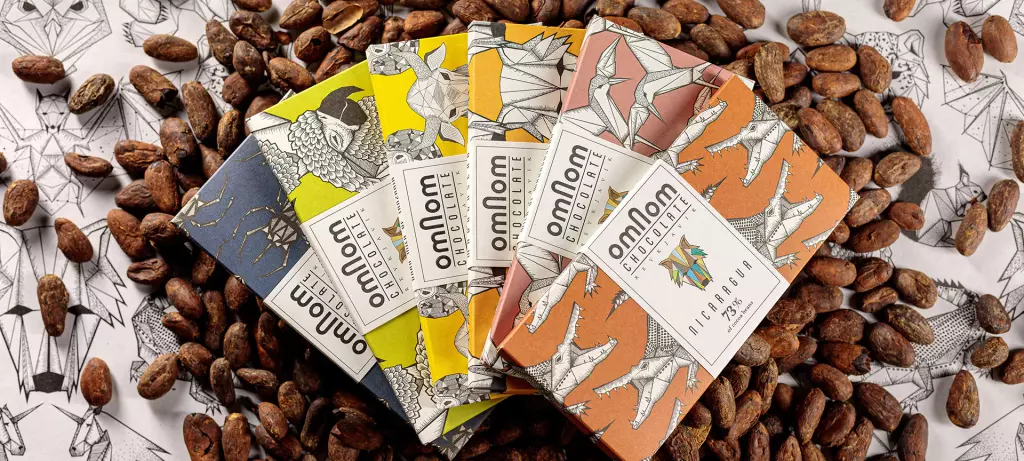 You may have heard of Belgium and Swiss chocolate, but you don't want to miss out on Icelandic chocolate! Omnom chocolates put an Icelandic twist on chocolate using beans from around the world, with each bar made in their factory in Reykavjik.
They are best known for their signature flavor – Lakkrís, or licorice, which is very popular in Iceland. Other flavors include black & burnt barley, cookies & cream and caramel. You can visit the factory in person and take a tour of the facilities or purchase a bar from local grocery stores around the country. And you can even pick it up at the airport before you leave.
Icelandic wool sweater: Lopapeysa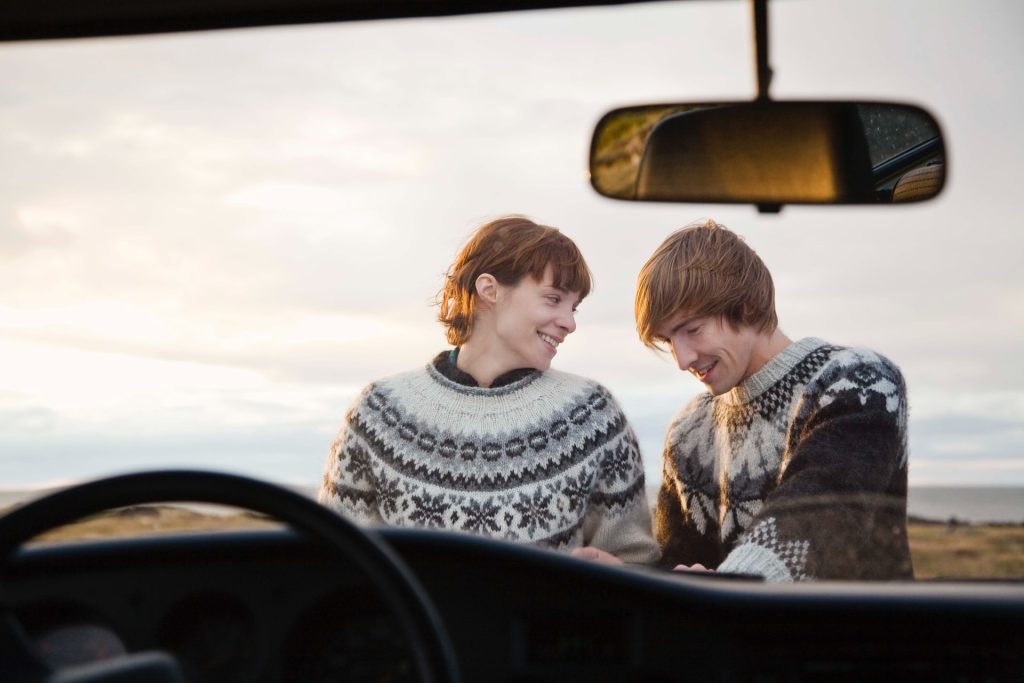 The Icelandic sweaters, Lopapeysa, is one of the most well known Icelandic local product around the work. You've likely seen this sweater design replicated around the world but probably didn't realize it came from Iceland!
The Lopapeysa is a traditional woollen sweater that just about every Icelander will have in their closet. With the Iceland weather being cold and wet, it's vital to keep warm and dry – which is exactly why the Lopapeysa sweater was created.
Made from the wool of the Icelandic sheep, the Lopapeysa typically features a circular yoke with a pattern of intricate designs inspired by Icelandic folklore and nature. Icelandic sheep wool has two different types of fiber, the coarse and water-resistant outer layer and a fluffy, insulating inner layer. This makes the Lopapeysa lightweight, warm, breathable and water-repellant.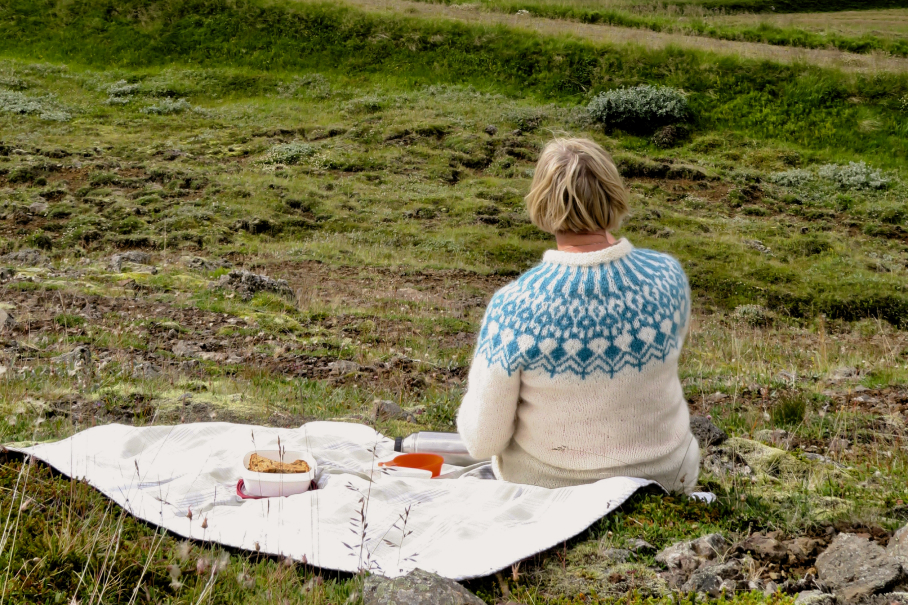 Traditionally Lopapeysa sweaters are handmade without the use of dyes. But if you want to buy an authentic Lopapeysa as a souvenir, you need to be on the lookout for knock-offs. Due to demand and to keep costs low, some companies will have sweaters made in China.
And you'll even find ones that contain no Icelandic wool. For an authentic Lopapeysa, you should expect to pay around 28,000 ISK ($200 USD) or more. If it's substantially less, then that's a sign that it's a fake. The Handknitting Association of Iceland has two stores in Iceland where you can pick up a quality Lopapeysa in Reykjavik.
Icelandic skin care products: Blue Lagoon Skin Care products, Sóley and more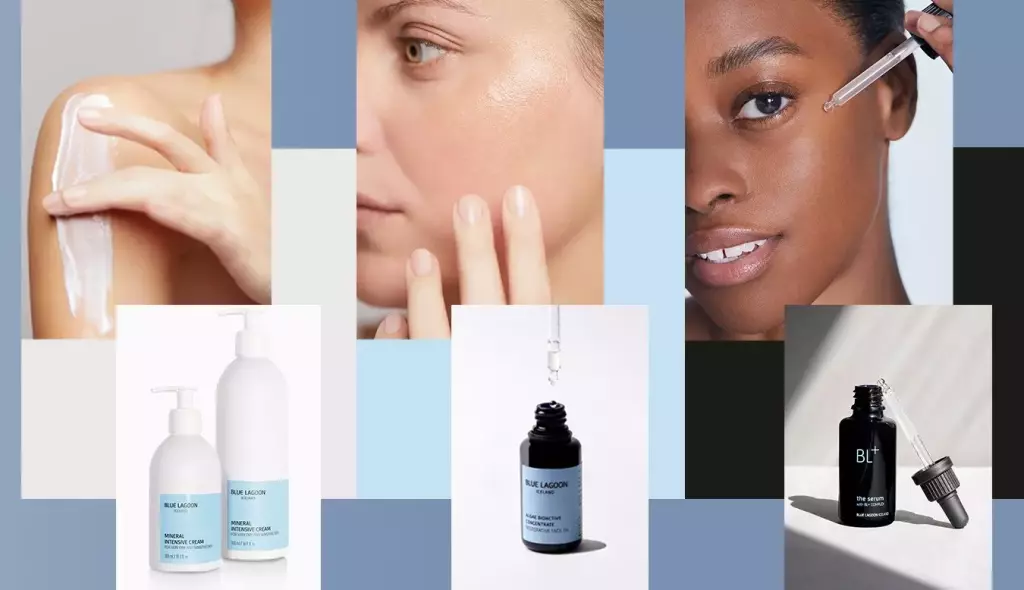 Iceland is a country that is rich in natural wonders, from geothermal Iceland hot springs and glaciers to Iceland volcanoes. All the amazing natural compounds that are generated by the earth in Iceland serve as a healthy foundation for many skincare and beauty products.
Using ingredients like silica-rich geothermal water and mud, and Icelandic kelp, there are many local brands harnessing the power of nature to create beneficial skin care products. The most popular line is Blue Lagoon Skin Care, which is made using the bioactive compounds generated at Iceland's most visited attraction, the Blue Lagoon Iceland.
They have silica mud masks, mineral bath salts, silica purifying shampoos and more. You can purchase them directly at the lagoon itself, which is easy to reach from Reykjavik with an Iceland rental car. Some other local skin care lines that make great souvenirs include Skyn Iceland and Sóley Organics.
Icelandic fashion design: 66North, Katla, Dimmblá and more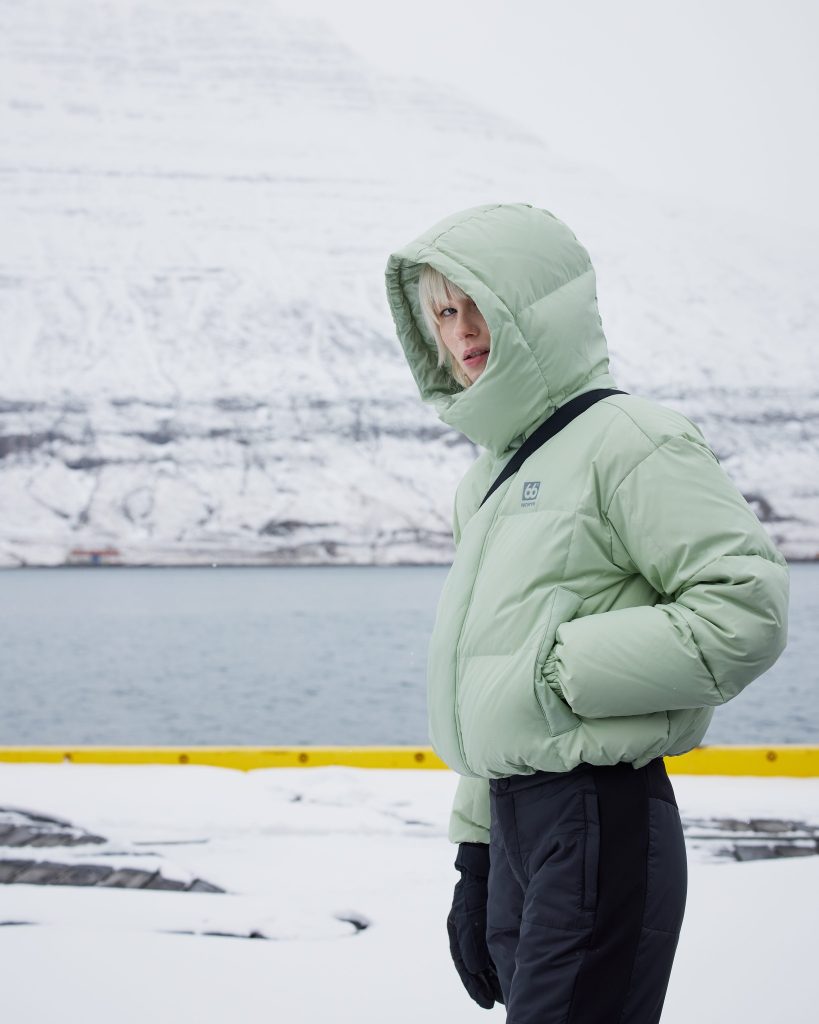 When you live in a country that is cold almost all year long, comfort often comes before fashion. But Icelandic designers have found ways to combine functionality with style in the local pieces. Yes, you can expect a lot of wool and outerwear, but you can also find fashion-forward loungewear and unique grungy styles.
One thing you'll notice with a lot of Icelandic design is that brands really prioritize sustainability in both the materials they use and the way clothing is crafted. This is no surprise, as Icelanders are very environmentally conscious consumers.
So, why not take a piece home with you as an Iceland souvenir? SvartbySvart offers unisex clothing that we can guarantee you won't find anywhere else. For practical outerwear and clothing to keep you warm, the local go-to spot is 66North. But also check out Katla, Dimmblá and Spaksmannsspjarir for uniquely Icelandic designs.
Icelandic alcohol: Brennivin, Reyka Vodka and more
Imagine hosting friends or family when you return from your vacation with some delicious Icelandic alcohol. The most iconic of Iceland's alcohol is a type of schnapps called Brennivin.
Brennivin is a clear, unsweetened schnapps that is made from distilled potatoes and flavored with caraway seeds. It has a very strong taste and a high alcohol content, typically around 37.5%.
It is often consumed as a shot, and it is traditionally served alongside the Icelandic dish hákarl, which is fermented shark meat.
Brennivin became especially popular during the prohibition era in Iceland, which lasted from 1915 to 1933 when Brennivin was one of the few alcoholic beverages that were still legal to produce. Brennivin makes a fantastic Iceland souvenir, as you won't be able to get it anywhere else.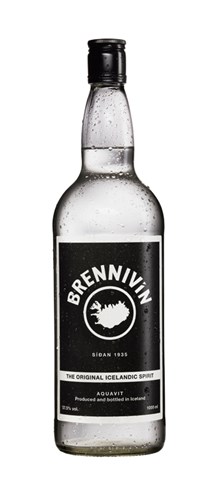 Iceland is also known for Reyka Vodka, which is uniquely Icelandic vodka that is distilled through lava rocks using arctic spring water. The distillery itself operates on geothermal energy too. Fjallagrasa Moss Schnapps is a liquor containing hand-picked Icelandic moss, which has been used to treat common ailments of the stomach and throat for centuries in Iceland. While we can't promise you'll love the taste, it's a fun Iceland souvenir to take home with you.
Locally-made jewellery: Lava and Iceland Spar jewellery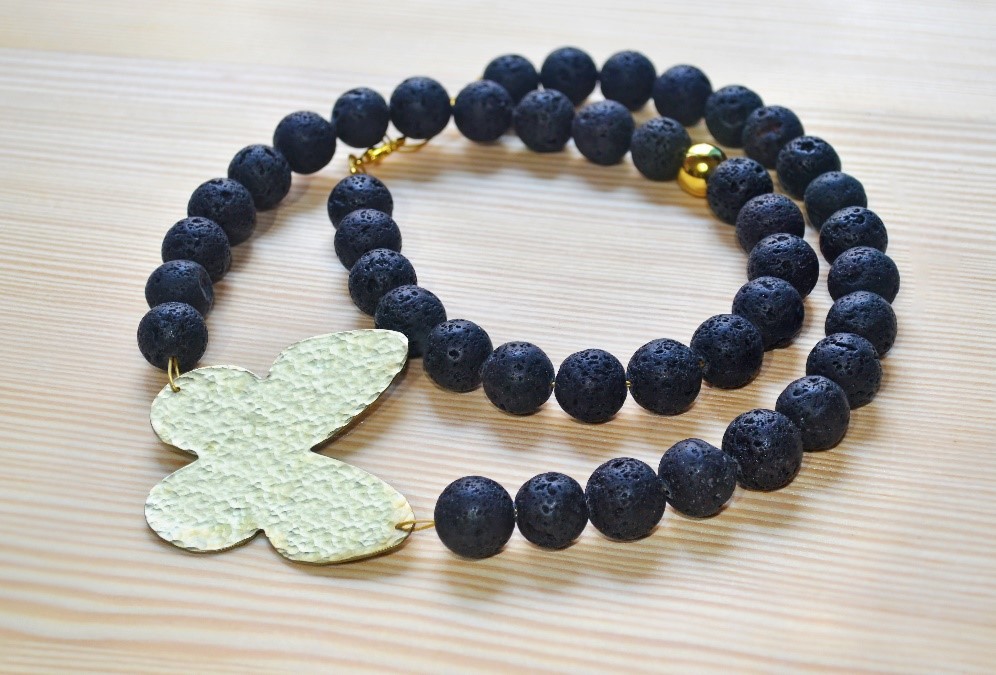 Jewellery is always a good Iceland souvenir, as it's something you can wear frequently as a reminder of your trip to Iceland. Lava rock is frequently used to make everything from rings to bracelets to necklaces. While you can find polished lava rock jewellery, be careful of replicas.
The rough rock looks way more interesting anyway, and it's easy to find, especially in Reykjavik Iceland. You can also check out the Kolaportið Flea Market, where you're likely to find some vintage lack rock jewellery. Aurum and Ofeigur are also great places to score some cool pieces, including unique local metalwork featuring Icelandic runes.
Another unique crystal to look out for is Iceland spar, which is a form of calcite that was used by the Vikings to help with navigation. Iceland spar is now protected, so it's becoming more rare, but you can still find beautiful jewellery made from the crystal.
Icelandic sea salt and dried fish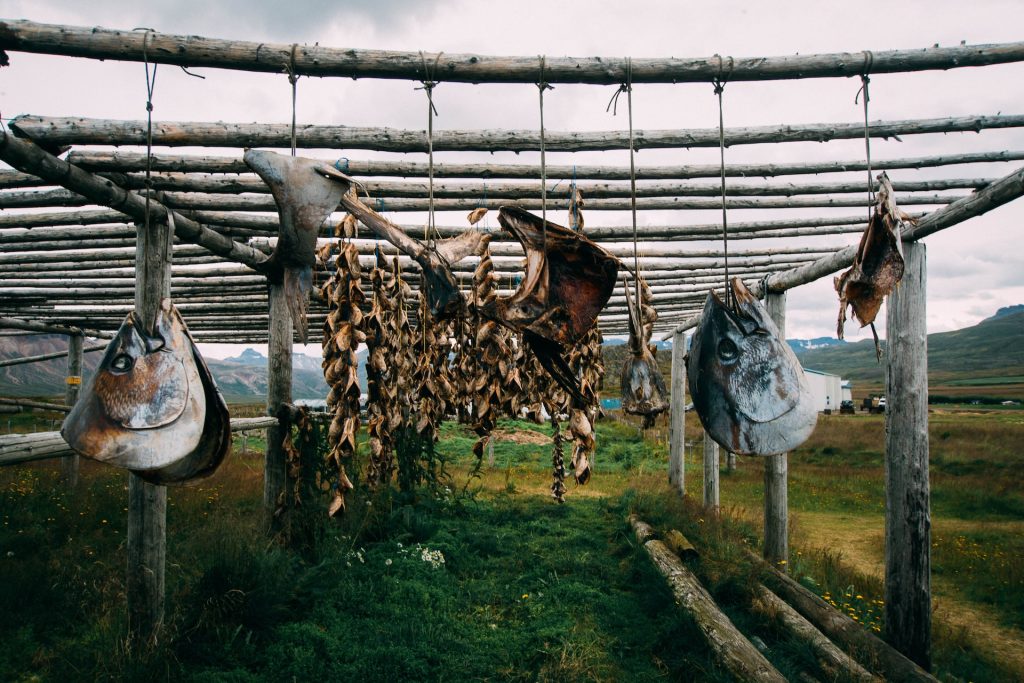 Sampling Icelandic cuisine is an important part of your cultural experience in Iceland, and taking it home with you is one of the best Iceland souvenirs. Of course, you can't take home raw fish or skyr, but you can take home dried goods.
Iceland is known for its silica-rich geothermal waters, which make for great sea salt. Icelanders have been experimenting with different combinations of salt from sea water and hot springs to create delicious sea salts. You can also find some fun flavored salts like licorice, lava, birch smoked and seaweed.
Another popular snack that you can take home with you is hardfiskur, which is dried fish. It's usually made from haddock or cod fished from the pure Icelandic waters. Icelanders have been eating hardfiskur for centuries as it was essential to dry fish in order to preserve it in the days before refrigerators and freezers.
The smell of hardfiskur is strong and resembles ammonia. But add a little butter, and the chewy, dried fish can be quite enjoyable. You can purchase hardfiskur from almost any store in Iceland, and you can get it vacuum-sealed, so you don't need to worry about it stinking up your luggage.
Icelandic vinyl LP and records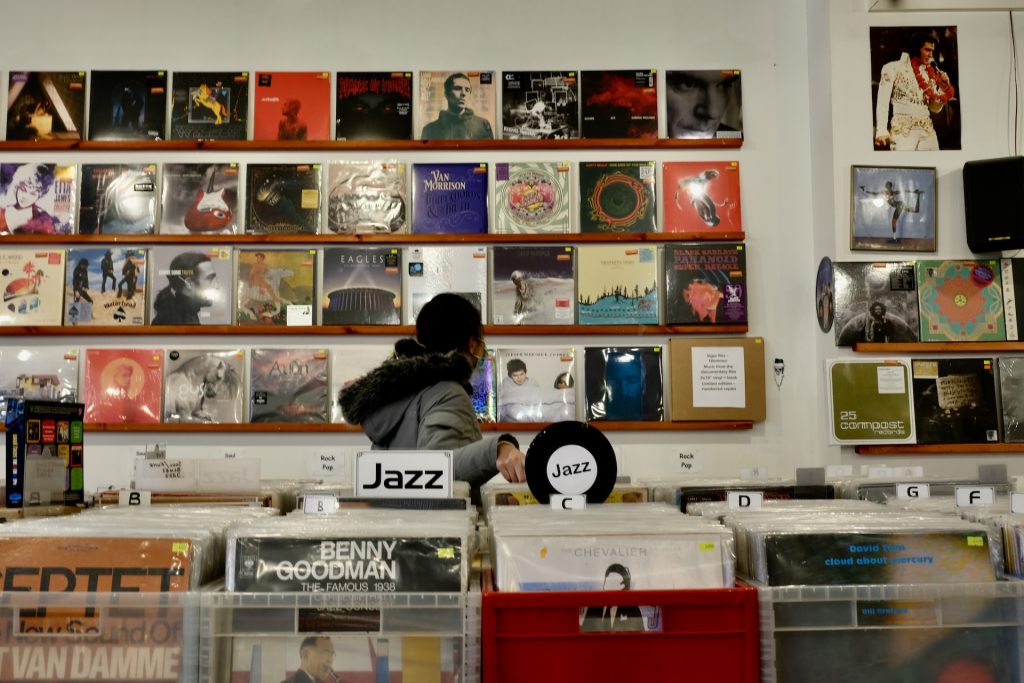 Iceland is a nation of music lovers and has produced some amazing artists over the years. While traditional Icelandic music is Nordic-influenced, they have a vibrant indie, electronic and pop-rock scene. Hardcore and metal are also becoming more prevalent in Iceland as well. Depending on what time of the year you visit Iceland, you may be able to enjoy some of the local music festivals like Iceland Airwaves, Secret Solstice or Sónar Reykjavík.
But even if you aren't able to experience the music in person, you can still take a piece of it home with you as an Iceland souvenir. There are tons of record stores located in Reykjavik selling records from local Icelandic music artists.
Some of the best options include Reykjavik Record Shop, Lucky Records and 12 Tónar. You'll find records from world-renowned talent like Björk, Of Monsters and Men, Sóley, Sigur Rós and GusGus. But you can also find lots of unique records from emerging artists. Ask one of the record store attendants for recommendations to find something authentically Icelandic.
Where can you go to buy unique souvenirs?
You don't want to spend your whole trip shopping for souvenirs, so knowing where to go will help you avoid hours of wandering around trying to find the perfect item. The easiest place to stock up on all your souvenirs is going to be in Reykjavik, but you can definitely still keep your eyes peeled in other Iceland cities on the rest of your Iceland self-drive itinerary. Here are a few of the top places where you can stock up on Iceland souvenirs:
1. Laugavegur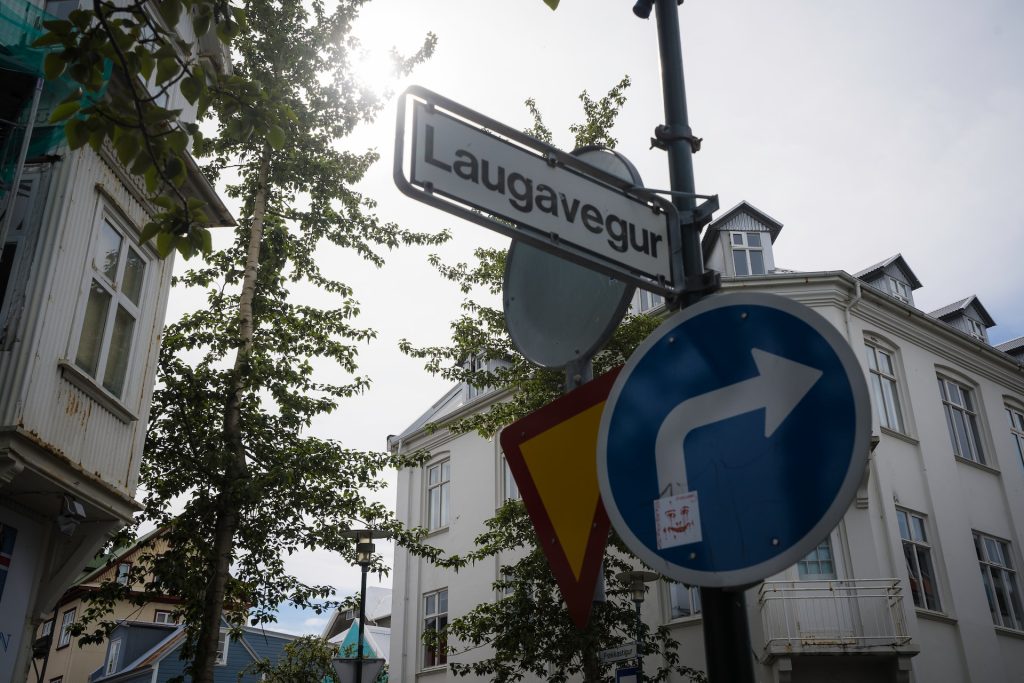 Laugavegur is the main shopping street in Reykjavik. It's packed with local artisanal shops and souvenir shops where you can buy authentic Iceland souvenirs. Almost every souvenir that we've included in this guide can be found when shopping on Laugavegur.
There are also restaurants and bars on the street so you can take a break from your shopping. There are clothing and jewellery stores, including places like Icewear and 66°North. You'll also find lots of vintage shops where you can buy Icelandic souvenirs that have a history to them.
2. Kolaportið Flea Market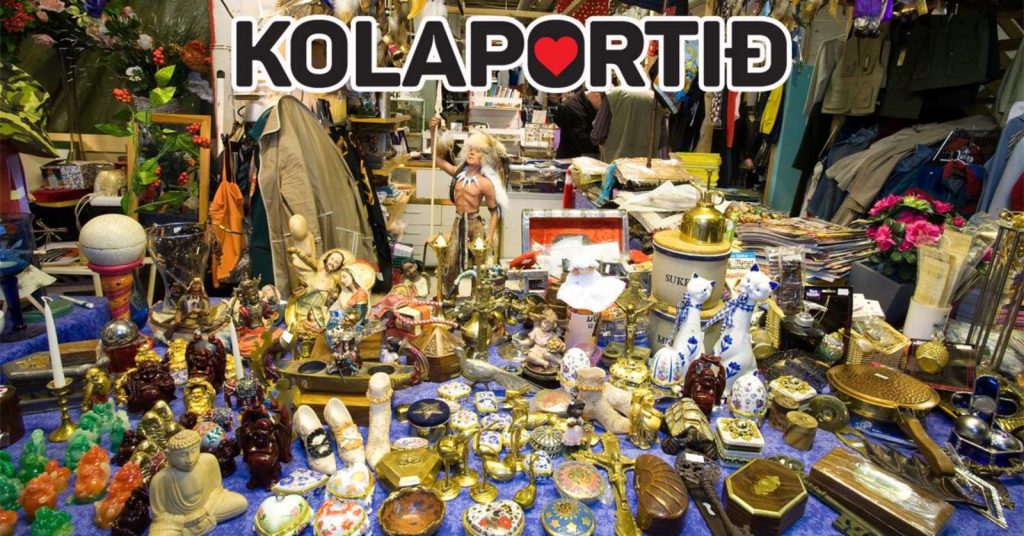 Kolaportið Flea Market is Iceland's only flea market, and it's located in Reykjavik near the harbour. The flea market is only open on the weekends from 11 am – 5 pm, but it's a one-stop shop where you can find just about anything.
From fresh fish, to handmade Lopapeysa sweaters and local art, you won't leave here without at least a few unique Iceland souvenirs. Locals sell artisanal jewellery, used books, antiques and a range of the typical knick-knacks that you find at flea markets. It's a great place to interact with locals, and there's also a cafe where you can grab a coffee and traditional Icelandic snacks.
3. Duty-free in the Iceland International Airport (KEF)
If you're already on the way out of Iceland and didn't manage to find time to pick up Iceland souvenirs, don't worry. There are plenty of items you can still get at the Duty free shop in Iceland's International Airport. You can grab a bottle of Brennivin, a bar of Omnom chocolate and Icelandic skincare products.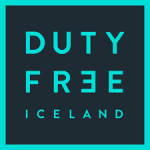 4. Icelandic museums
There are many museums in Iceland, and most of them have gift shops where you can pick up Iceland souvenirs on your way out. Some of the top museums in Iceland include the Saga Museum (Viking museum), The National Museum of Iceland, The Perlan and The Phallological Museum. These are all great spots to grab souvenirs to remember your experience.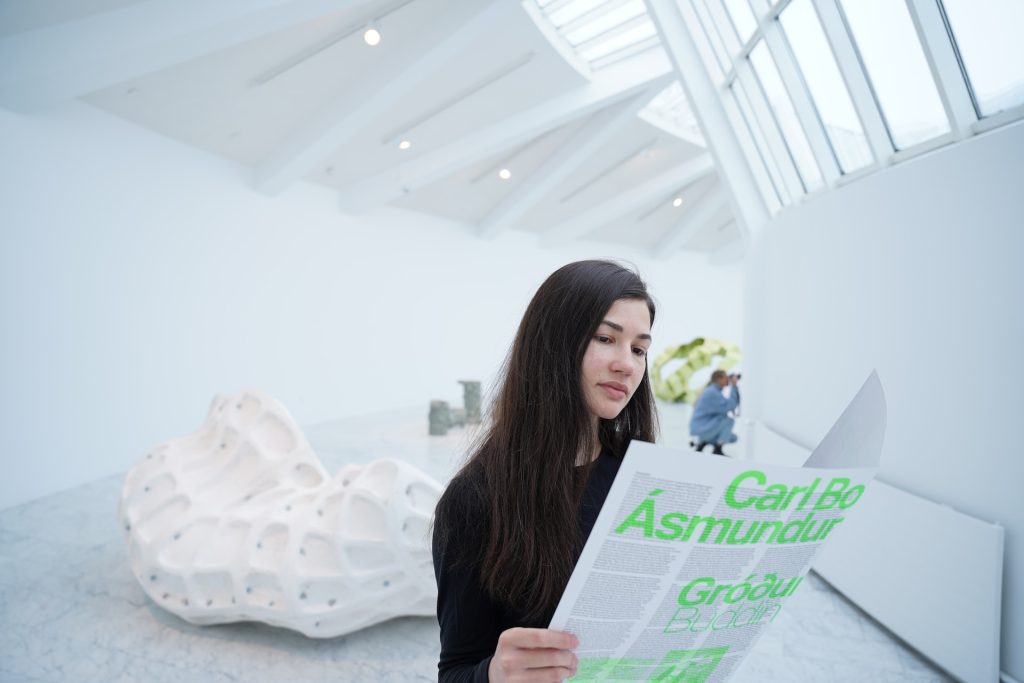 The best Iceland souvenirs
Iceland is a country full of natural wonders, unique local cuisine, and rich history. Choosing the best Iceland souvenirs will give you the opportunity to take a little piece of Iceland home with you. These 8 souvenir idea recommendations from Icelandic people will ensure you purchase something that is authentically Icelandic and that it will be something you won't find anywhere else.
When you're planning your trip to Iceland, it's important to remember to book your rental car online and in advance with Hertz Iceland, especially if you're planning on visiting in the summer season. Check out our rental car tips to help you choose the best vehicle for your group needs, or reach out directly at hertz@hertz.is.