Iceland has officially reopened its borders with no more restrictions on travel. It's been a long couple of years, and the tourism industry has been impacted worldwide, but finally, we can return to normal and start exploring the world again! There are no entry restrictions in Iceland, and tourists (both vaccinated and unvaccinated) and now welcome back into Iceland.
You no longer need a PCR test to board planes to Iceland, nor do you need to quarantine on arrival. The only entry requirement is that if you're from a country that requires a visa to enter, you must still obtain that visa before entering Iceland. You can find the whole list of countries that require visas here.
In this article, we are talking about what has changed about traveling to Iceland after COVID and what you should keep in mind when traveling in general. We will also cover some tips for making your travel experience as fulfilling and straightforward as possible.
Related links: Find your rental cars in Iceland ; Check the available rental cars in Iceland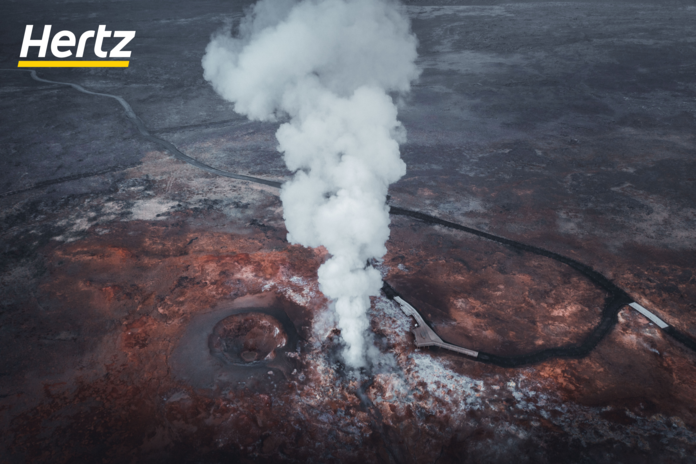 Table of content
What has changed after COVID when travelling to Iceland?
There's no doubt about it, travel looks a little bit different since the COVID-19. People are making different decisions when it comes to how they book their travel and how they choose destinations. Some of the most significant changes that we've seen in travel to Iceland since the pandemic 'ended' here include:
1. Travelers wanting to stick to their own groups
Prior to the pandemic, main visitors to Iceland would take advantage of large group trips and utilize shared transportation to get around the island. It's easy to book trips to some of Iceland's best attractions through a tour provider, and then you're paired with other groups wanting to do the same activity. Since COVID, we have seen a huge increase in the number of car rentals when compared with the numbers pre-COVID. This is because travelers around more cautious about hygiene and keeping their distance from crowds, so they are opting to stay with their own group.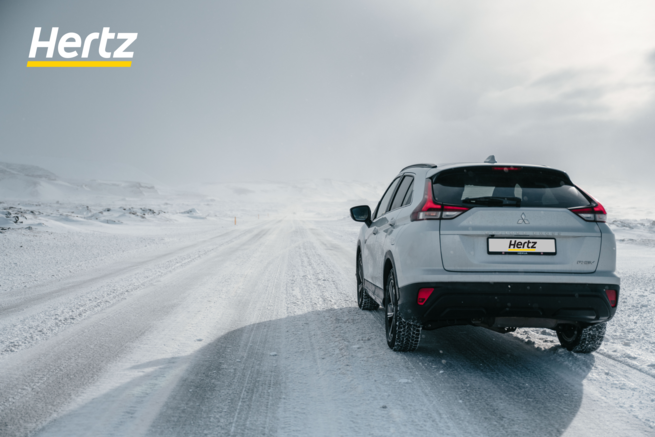 2. People are staying longer
Many people from Europe used to visit Iceland for weekend breaks and short stays, but we are noticing that travelers are now staying longer. We are noticing longer rental periods, which could be because visitors have already taken the "risk" to come here in the first place, so they may as well stay longer while they're already here. This could potentially result in limited resources in hotels/car rentals and even flights, especially during peak season.
3. More people are booking in advance
Travelers seem to plan a lot more of their trips in advance since COVID. Before, it was easier to just fly into Iceland and wing it, visitors now want the security of knowing they have transportation, accommodation, and tours booked ahead of time. Renting cars online means that travelers don't have to take shuttles, taxis, or public transportation when they get here and can instead just jump right into their own vehicle.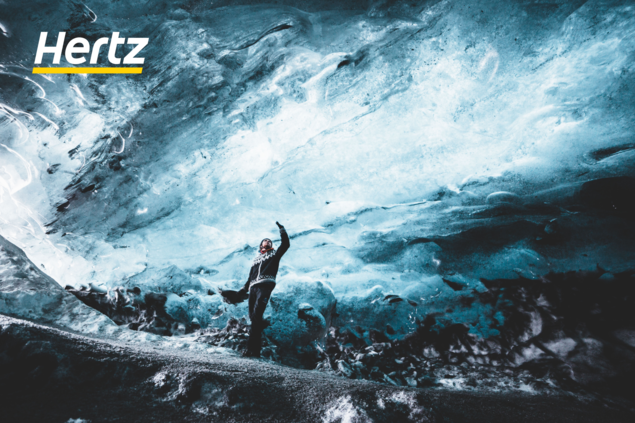 4. Flights are often unreliable
Over the last few years, one significant issue with travel has been how unreliable flights are. Just because you book a flight in advance doesn't mean that it's actually going to fly on schedule, if at all. Even now, flights to Iceland are still being cancelled or delayed.
5. Price fluctuations
Prices were generally quite predictable before the pandemic. Everything was more expensive in the summer and cheaper in the winter. But now, we are seeing the pricing of tourism-related companies fluctuating on the daily based on the demand. It's not a surprise, as tourism companies need to try to make up for the losses experienced over the pandemic.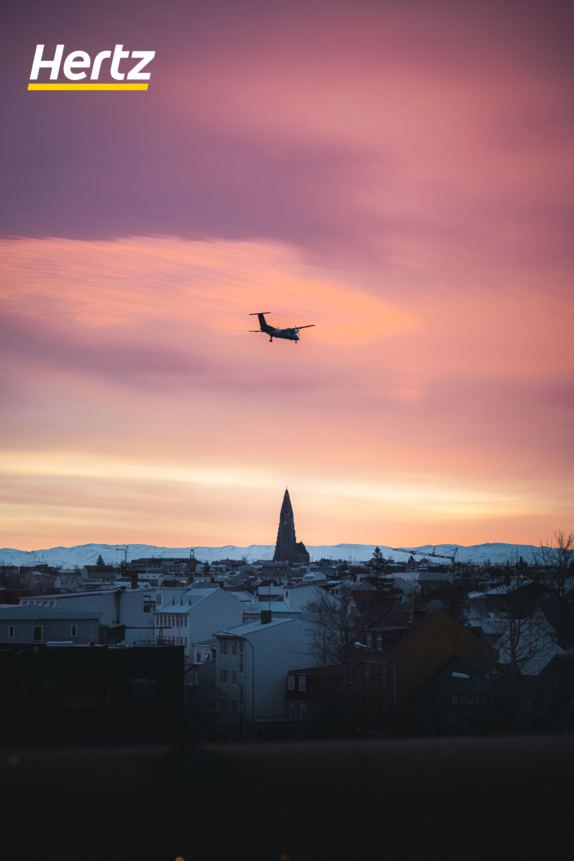 Tips for those planning on traveling to Iceland after COVID
If you're planning on traveling to Iceland, the general things you need to do are the same. From booking a rental car to choosing your accommodation, all the baseline planning that you need to do before a trip is the same.
Before traveling to Iceland, the first thing you need to consider is the time of year you're planning ongoing. This will help you determine what you need to pack and what type of vehicle you will likely need to rent. You also need to consider what attractions you want to visit. If you just plan to stick to Reykjavik and the Golden Circle, you can be more flexible with vehicle choice, but if you're going to The Highlands or want to drive F-roads, you'll need a sturdy 4X4.
Based on the new changes to travel since COVID, you'll need to keep an eye on price fluctuations, and even after booking, you should be prepared for plans to change if flights get cancelled or delayed.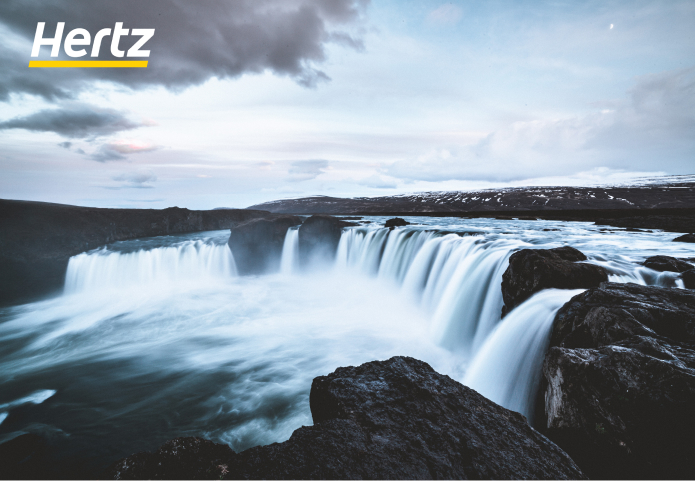 Tips for all times: have a travel time frame fixed before planning your trip/packing
The weather in Iceland is notorious for being unpredictable. There is a dramatic difference between the weather in the summer and the weather in the winter. Avoid the temptation to start planning out the routes you want to drive and locations you want to visit before having your travel time frame fixed. Certain activities will only be accessible in the summer, and some things you can only see in the winter.
Check out the table below to see the difference in temperature, weather and road conditions based on the seasons:
When you are traveling to Iceland in …
Spring
(April and May)
Summer (June to August)
Autumn
(September and October)
Winter
(November to March)
Average temperature
1°C – 9°C
(~ 34°F – 48°F )
8°C – 14°C
(~ 46°F – 55°F )
2°C – 10°C
(~ 36°F – 50°F )
-2°C – 4°C
(~ 28°F – 39°F )
General weather conditions
Cool winds with occasional storms
Up to 22 hours of daylight and warm, dry conditions with occasional rain
Overcast skies, wet weather
Windy and snowy.
Road conditions
Mostly clear, but it can still snow in April
Easy to drive with clear roads
May be spots of ice, so drive with caution
Need a 4X4 as there are frequent snow storms and roads are icy
Things to do
Diving/snorkelingHorse ridingKayaking in the fjordsSnowmobiling
Everything! See wildlife (puffins, whales, dolphins)Hiking and camping
Lava cavesDrive the Golden CircleVisit Skogafoss Falls
See the Northern LightsVisit the blue ice glacier caveVisit the Blue Lagoon
Best traveling method
Self-driving or a guided tour if you're going to a remote area and have limited winter driving skills
Self-driving/ camping
Self-driving
Self-driving or a guided tour if you're going to a remote area and have limited winter driving skills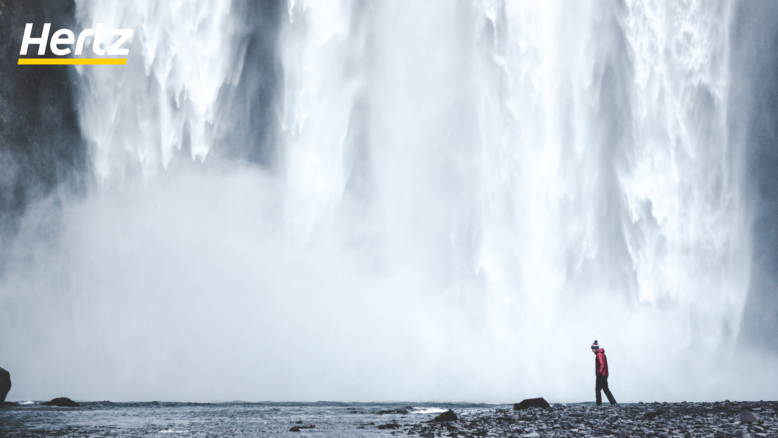 Tips for all times: Plan your itinerary according to the season/how long you are traveling to Iceland
When you're planning out your Iceland trip base it around how many days you'll be in the country and what time of year it is. Different times of the year mean different volumes of tourist traffic at the most popular attractions. The winter is the low season in Iceland, meaning you'll only get about 6 hours of daylight (or less!). But that means you have the best chance of seeing the Northern Lights. But also keep in mind that it will be harder to access more remote areas of the island during the winter.
Summer is the high season, meaning you'll need to book most of your itinerary in advance if you want to ensure you get to tick everything off your list. You'll also be able to access the entire country with your rental car (provided you have an f-road-approved 4×4. Summer is the best time to catch a glimpse of the amazing wildlife in Iceland as well.
If you are only taking a short trip to Iceland (2 days to a week), then plan to just hit a few main attractions. If you'll be there for longer, you can pad out your itinerary and add extra stops.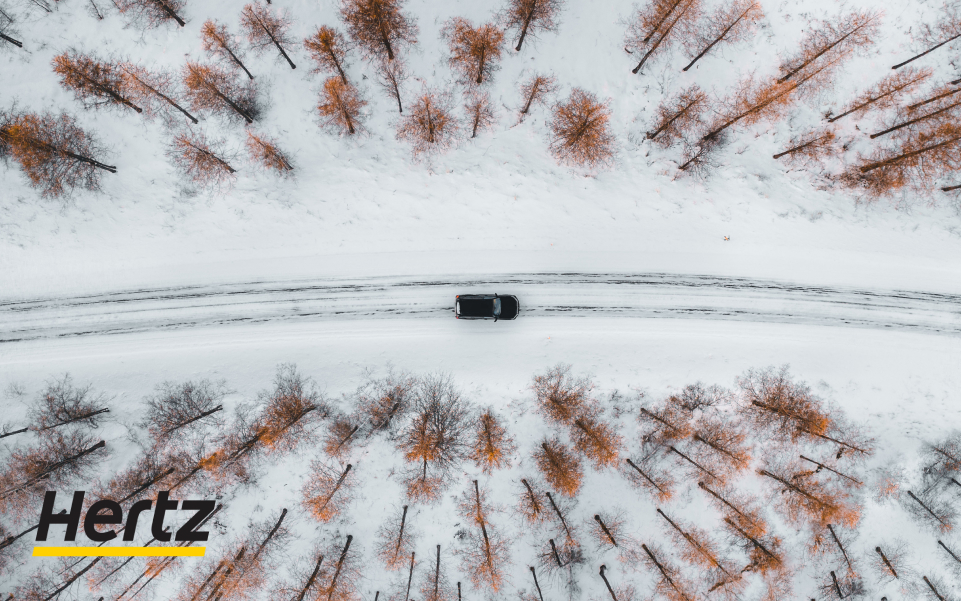 Tips for all times: Choose the way of travelling that suits your needs
You have two standard travel options in Iceland: taking a guided tour or driving yourself. Both are good for different reasons. Taking a guided tour means less planning on your end. You can simply book the tour, and they will pick you up and drive you to the hotspots and popular attractions. That said, it's quite restrictive because you won't have any flexibility in your itinerary.
If you decide to drive yourself, there are some things you need to consider before renting your car. The first thing to think about is where you will be going on your itinerary. Many areas of Iceland require a 4X4 vehicle for safety reasons due to the variable weather and icy road conditions. There are even areas where it's illegal to drive in a 2WD. Find out if you need a 4X4 rental car by reading this guide. You might also want to rent a campervan so you can have your accommodation and transportation in one!
Additionally, think about how many people you have in your group and how much luggage you'll bring. A car may seat 4, but if you all have huge suitcases, you won't necessarily be able to fit them all in the vehicle. But if you're a couple or traveling solo, then an economy or compact car may suit you just fine. Check out this guide on how to rent a car in Iceland to help you decide which is the best car for your needs.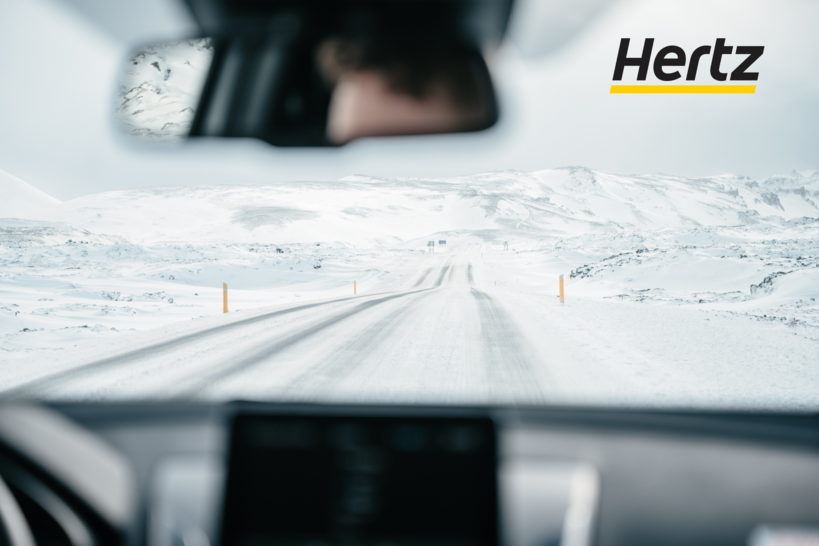 How to deal with the changes in travel since COVID
While we can't say that travel has entirely gone back to "normal," there aren't any dramatic changes in travel since COVID. People are traveling in a different way and being more cautious in general, but the process of booking your trip is still the same. And since Iceland has lifted all restrictions, you can now enjoy all the attractions again, in the same way people could before COVID. Still, there are a couple of things you should be sure to do now when it comes to booking your travel itinerary.
Renting your car/booking your stay IN ADVANCE in very essential
It's always been recommended to book your rental car and accommodation in advance, but since COVID, it's even more critical. Since there has been a spike in travelers preferring to travel in their own group, more people are booking rental cars, meaning there is a limited supply. On top of that, with people staying longer it's essential you have your accommodation booked as far in advance as possible. If you want to ensure you get the best price possible, you want to book everything in advance. As it gets closer to your travel date and the demand rises, the price will go up drastically.
Booking earlier means you'll have more flexibility to secure exactly what you want. You'll be able to get your dream accommodation and dream rental car, without settling for the only thing left. You'll also be able to lock in a price that falls within your budget because it's not uncommon for companies to sharply raise their prices without notice if there is increased demand.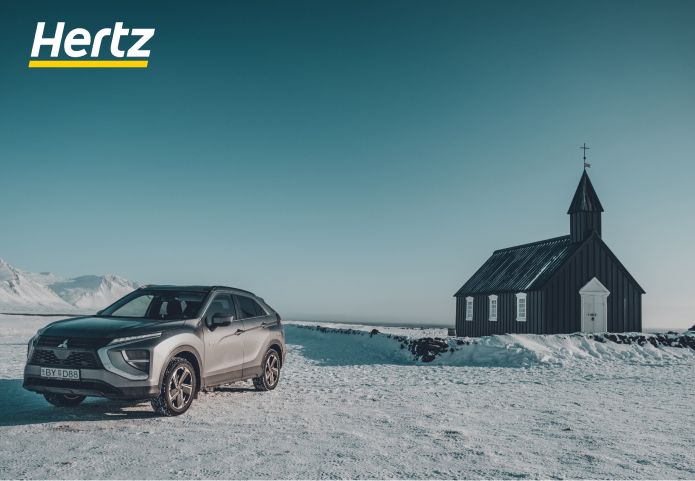 Rent a car/book a service directly from the provider
There is still a lot of uncertainty regarding flight changes and regulation changes around COVID. Because of this, it's incredibly important that you book everything directly with the provider so you can easily get in contact with them to rearrange bookings if there is a sudden change. For example, if your flight gets delayed, you can contact your rental car company directly to let them know, rather than going through booking platforms, search engines, and brokers to make changes.
Brokers have limited access to your bookings and may not even be authorized to make changes to your bookings anyway due to the B2B collaboration contract, so it can become extremely stressful. That's why we always recommend booking things like your rental car directly with the provider. Hertz Iceland operates independently in Iceland, so always make your reservations directly via Hertz.is so we can effectively help you with your booking.
Should you travel to Iceland after COVID?
Traveling to Iceland after COVID is just as fun and exciting as traveling here before COVID. Everything is open for business, and visitors can access all of Iceland's attractions as usual! You can check out these day trips from Reykjavik or visit one (or more) of Iceland's 15 best hot springs! Just make sure to book your rental car in advance on Hertz.is and secure your accommodation as early as possible, and always book direct with the provider to make sure you can make changes as needed.