As people who love to travel and explore natural landscapes like the ones here in Iceland, it's important that we all do our part to take care of our planet. It's no secret that transportation plays a role in climate change, but we wouldn't be able to get to the amazing locations that inspire us so much without it. But luckily, taking road trips and exploring Iceland no longer needs to have such a negative impact on the environment.
Choosing an electric car rental in Iceland (EV) or a plug-in hybrid car (PHEV) can help you hugely reduce your carbon emissions when traveling. And Hertz has tons of options to choose from, making us the greenest car company in Iceland! We also have the highest number of Tesla rentals available on the island. If you want to travel Iceland sustainably, then this guide is for you. We will be discussing the entire process, from renting to driving and finding places to charge your electric car around the island.
---
Related links: Electric car rental in Iceland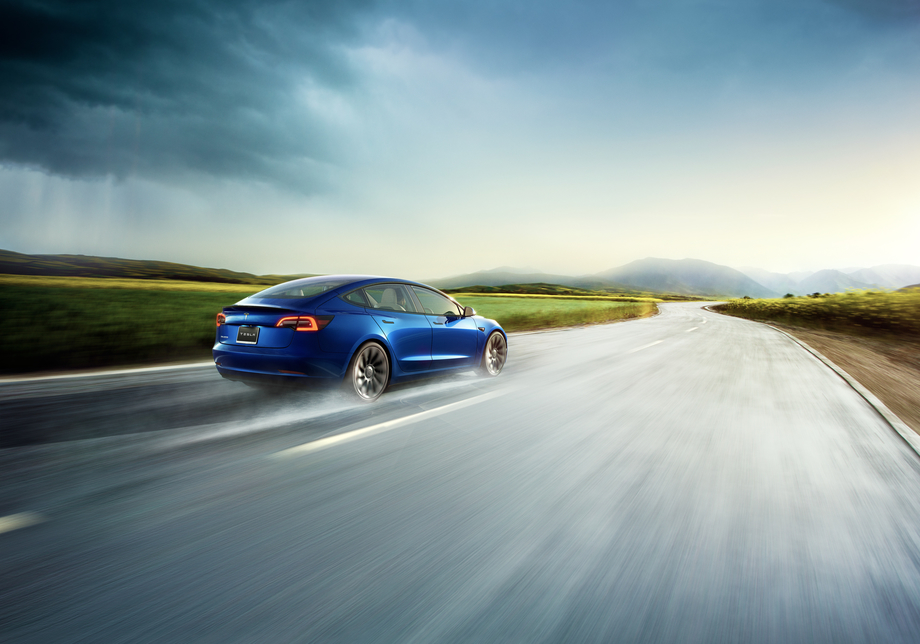 Table of content
How to rent an electric car in Iceland
Firstly, you will need to find a place to rent an electric car in Iceland. It's the same process as if you were to rent any other type of car; you just need to find providers who have electric cars in their fleet, like Hertz. To rent an electric car from Hertz, you will need to be at least 20 years old and hold a valid driver's license. That said, to rent some of our newer models (such as the Tesla Model Y), you will need to be at least 23 years old.
Additionally, when renting an electric car, you need to consider how many people are coming as part of your group and how much luggage you will be bringing. If you're going to spend days driving around the island, it's essential that you and your group are comfortable.
Something to note is that although you can rent 4X4 electric and hybrid cars, you won't be able to take them into the highlands or on the F-roads. That is due to the placement of the battery inside the vehicle. You can still drive electric and hybrid cars on the Ring Road or Golden Circle, but if you want to go to the highlands, you'll have to rent a regular 4X4.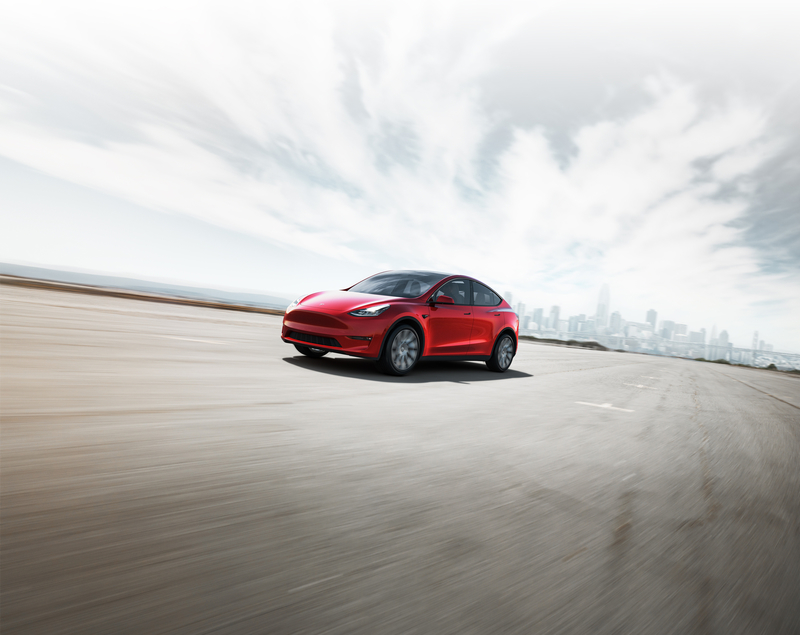 Renting a Telsa in Iceland
There are not many places where you can find a Tesla available in Iceland. Hertz is the first rental car company to offer Tesla rentals to tourists as a way to lower our emissions as much as possible. As an environmentally-friendly company, it's essential to be at the forefront of innovation and adapt our processes as often as possible to help reduce our carbon footprint.
Iceland has always been a progressive country, with the population being very eco-conscious. So, it's no surprise that Tesla has become very popular among Icelanders, with many supporting facilities around the country for Tesla owners. That also makes it one of the best electric vehicles to rent in Iceland.
But why should you rent a Tesla in Iceland? Tesla has always spearheaded modern vehicle safety and carbon emission reduction. The self-driving capabilities and other smart features make them easy to drive and keep drivers safer on the roads. On top of that, compared to other electric cars, they have a fantastic battery, with some getting up to 525km per charge, making them great for long road trips around Iceland.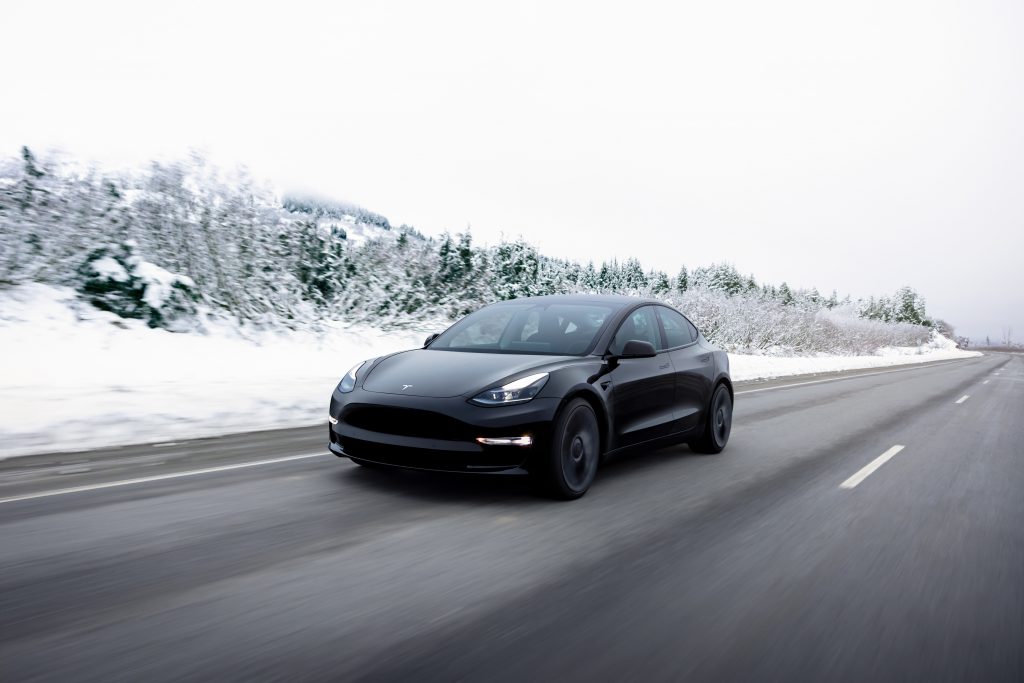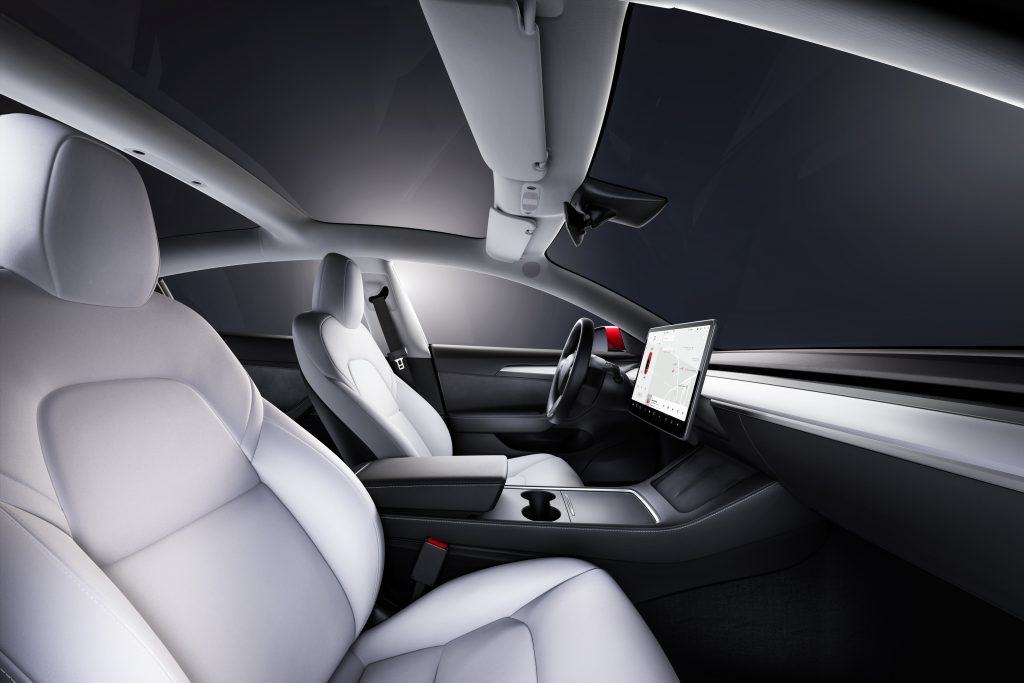 The environmental benefits of choosing a Tesla are apparent, with a report stating Tesla drivers reduced carbon dioxide emissions from vehicles by over five million metric tons in 2020. Beyond the environmental benefits of driving a Tesla, it will also benefit your wallet. Charging at home is the cheapest, while even using charging centres will cost you substantially less than purchasing fuel.
Additionally, Tesla offers Cloud Profiles, where Tesla drivers can sync their driver profiles to other Tesla vehicles using their app. So, if you're a Tesla owner yourself, it makes renting a Tesla an attractive option since it will behave exactly like your car at home.
Tips for renting an electric car in Iceland
Compared to renting a regular car, there are some additional factors you'll need to consider when renting an electric car in Iceland. There are limited electric cars available in Iceland, so if you want to ensure you get one for your trip, you must book in advance. This is especially true if you want a Tesla, which are in even more limited supply.
Something else to note is that you'll need a place to charge your electric car during your trip, and the ideal time to do that is overnight. Make sure that your accommodation offers charging facilities before you book!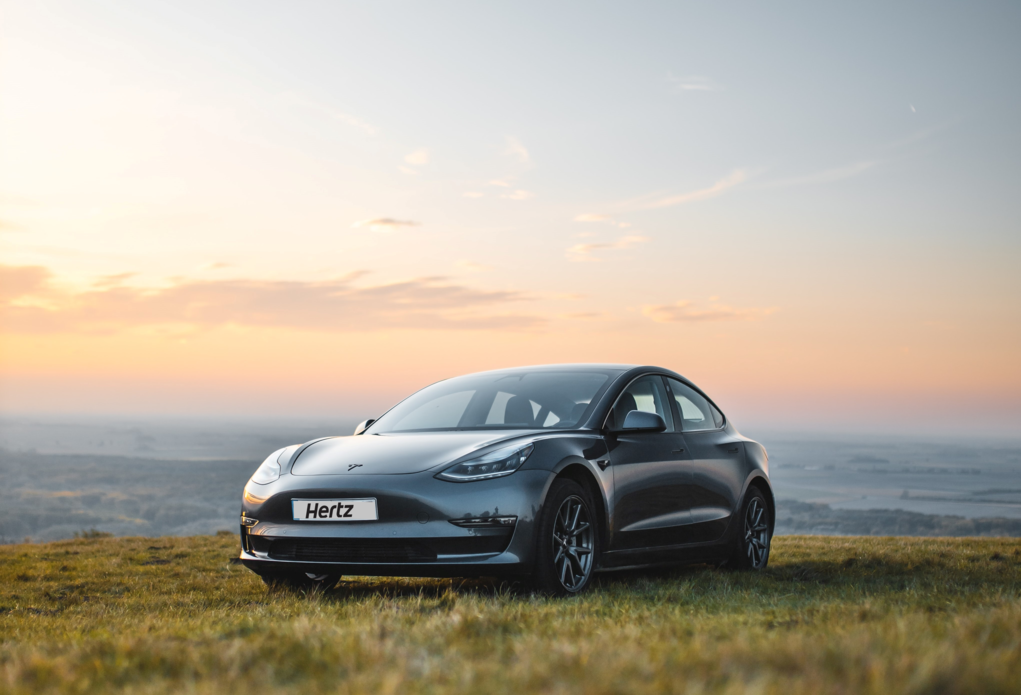 What are the benefits of renting an electric car in Iceland?
Fuel prices are skyrocketing around the globe. And Iceland is no exception. Electric cars use electricity as fuel, and in Iceland, most of our electricity is generated using renewable resources. About 73% of our electricity comes from hydropower, while the other 27% is from geothermal power. These renewable energy sources are much cheaper than purchasing fuel made from crude oil/petroleum.
Much like many of the resources in Iceland, we have to import a lot in, which drives the price up. That includes petrol and gasoline. Whereas we can make our own electricity here. As the rental car driver, those savings are passed onto you since you won't have to pay for expensive fuel.
Renting an electric car means you'll also have access to free parking in many locations throughout Iceland, such as certain parts of Reykjavik, and many will have charging facilities.
Another benefit of renting an electric car in Iceland, and anywhere in the world, is that it can help you reduce your carbon footprint and lower your emissions while on your trip!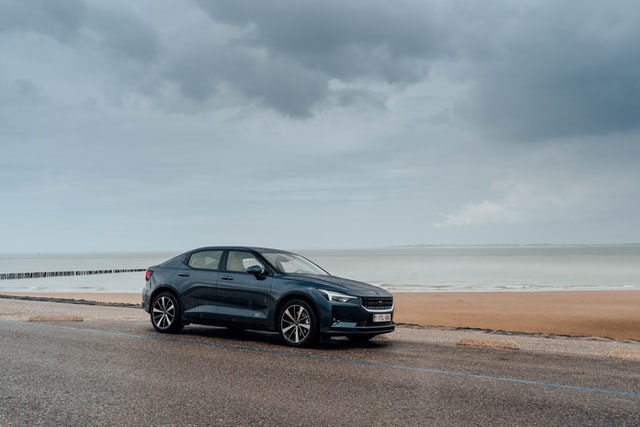 How to drive an electric car in Iceland? Tips for driving
If you've never driven an electric car before, you'll want to know a few things before you book your rental car so that you know what to expect. Here are some tips for driving an electric car in Iceland.
Electric cars drive the same as a regular cars. There isn't anything specific to know about the driving itself. If you can drive a regular car, then you can drive an electric car.
Electric cars drive best on paved roads. Due to their design and the location of the battery, they don't do as well on bumpy, unmaintained roads. If you're driving around Route 1, in cities, or down to the south coast, you'll have no issues. If you plan to take gravel roads (not including F-roads), the best options are a 4X4 EV or PHEV like the Tesla Model Y or Mitsubishi Outlander Plug-in Hybrid.
Always pay attention to where your nearest charging station is. Mark them out in advance on your Google Maps and plan where you will stop on your road trip to recharge. Keep in mind how long it takes to charge up so you can allocate your time effectively. Ideally, you can recharge overnight if you're doing a long trip.
If it's your first time renting an electric car, start with a PHEV/hybrid.
If you rent a hybrid, then remember that there will be multiple driving modes. These modes include pure electric, pure gasoline/diesel, and hybrid. Switch into the mode that you prefer when you're driving.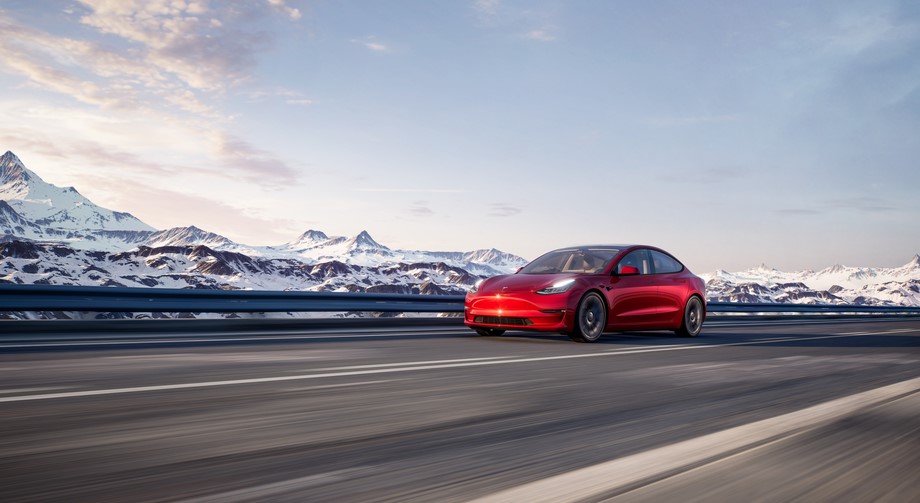 Where and how to charge an electric car in Iceland
If you've never been to Iceland, how do you know where you can charge your electric rental car? And more importantly, if you've never driven an electric car before, how do you know how to charge it?
Due to the popularity of electric cars in Iceland, it's not hard to find somewhere to charge up your rental. You will want to plan this in advance, so it doesn't interrupt your travel plans. The most reliable places to charge your electric rental car include Isorka charging stations, ON charging stations, and Charge and Drive stations. You can find these charging stations located all across the country. Stations like ON even have apps that allow you to see the location and status of all their charging points.
Additionally, there are 8 Tesla Supercharger stations, with more coming soon, that are specifically for Tesla vehicles.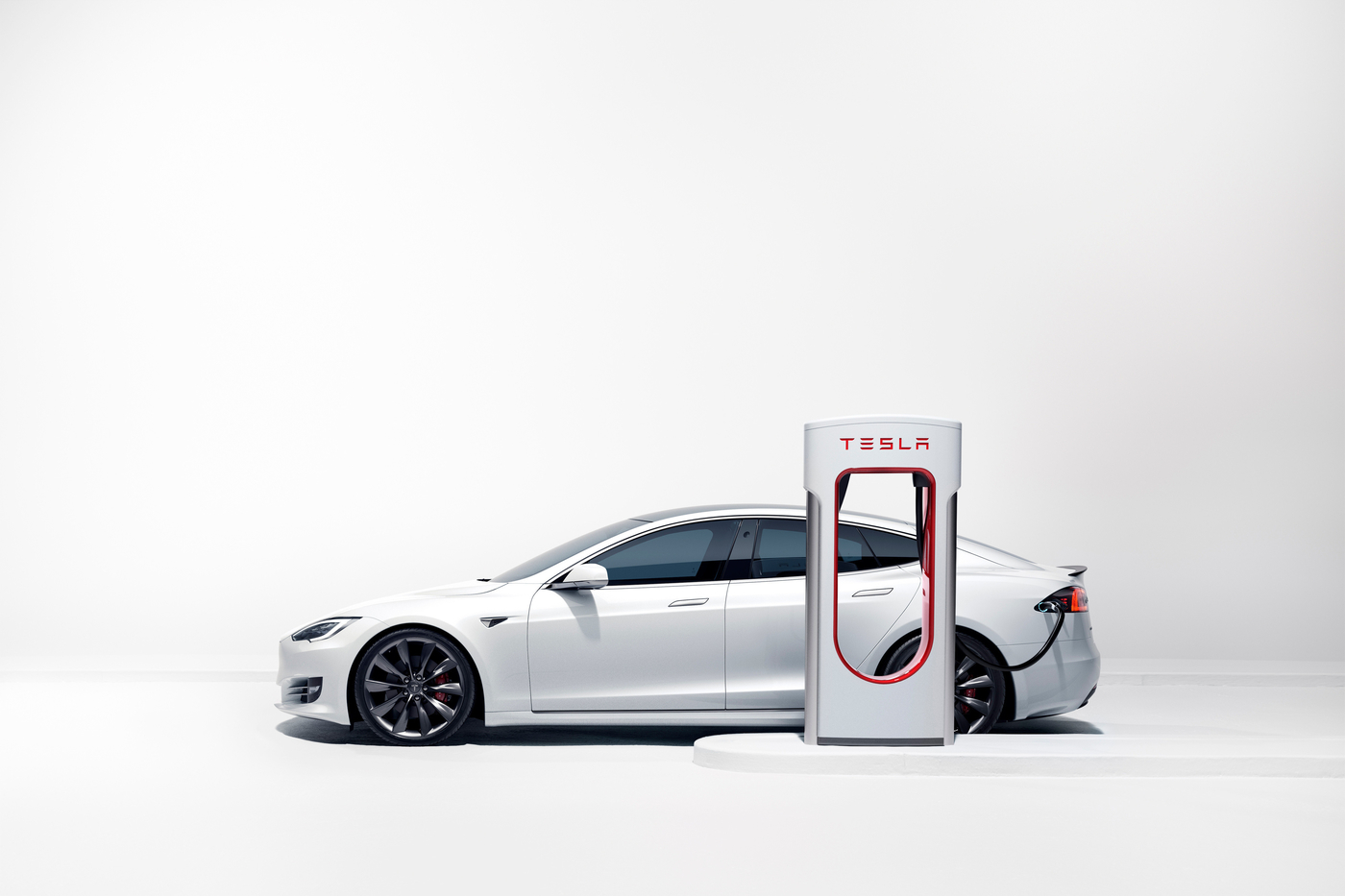 Now for the charging. Charging an electric car differs from a regular fill-up with petrol. You can't just fill up in a few minutes and continue on your way. You will need to plan in advance to give your vehicle the time to recharge. The time it takes to recharge depends on the battery's size, the charger's speed, and the electrical current that the car can handle. An electric car will take between 6 to 10 hours to fully recharge on an empty battery, although you're unlikely to drain the battery completely between charges.
When you arrive at a charging station, the first thing you'll need to do once you pull up to the station is to take out the charging cable and plug it in. There are both rapid-charging points and regular chargers, which are available at different rates. For example, ON rapid chargers are 19 ISK per minute, and regular chargers are 2 ISK per minute.
If you rent a Tesla, you can also take advantage of the Supercharger stations. Find out more about charging your Tesla here.
Best time to rent and drive an electric car in Iceland
The best time to rent an electric car in Iceland is all year! There is no advantage to driving a non-electric car vs. an electric car, regardless of the time of year. As we mentioned previously, electric vehicles are not suited for the F-roads or driving into the highland. That isn't anything to do with the handling of the vehicle or lack of safety. It's simply because the battery is located on the bottom of the car, meaning it could become damaged when driving unmaintained roads.
If you plan to drive the Route 1 Ring Road or anything but the highlands area, you will have no problems with an electric car.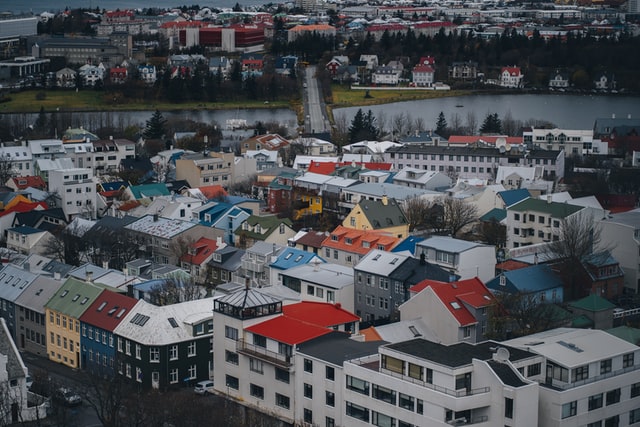 Are the EV suitable to drive during winter in Iceland?
Anytime you're driving in Iceland in the winter, we always highly recomming you to rent a 4X4 vehicle. Although the main roads around the island are well-maintained, the unpredictable weather during the winter can mean flash snowstorms, and you want to make sure you have a vehicle equipped for that. Luckily, we have 4X4 electric cars at Hertz, including the Tesla Model Y 4X4 and Mitsubishi Outlander Plug-In Hybrid 4X4.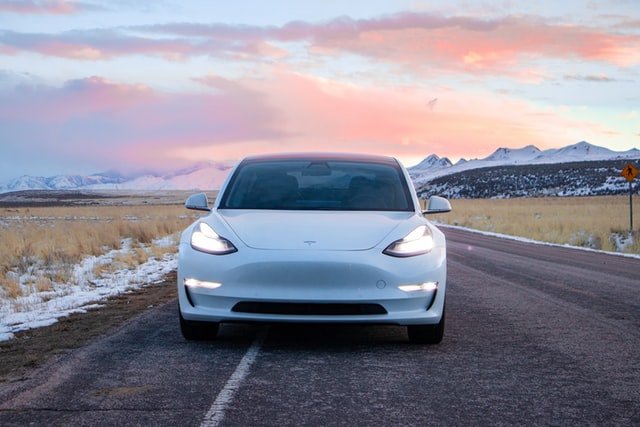 Where can you do/see and do with an electric car in Iceland
You can access almost everywhere in Iceland with an electric vehicle, except the highlands. You can't take an electric car on the F-roads, even if it's 4X4, because of the battery placement and risk of damage. That said, here are some great places you CAN visit:
Places you can visit in South Iceland with EVs
Skogafooss Waterfall
Seljalandsfoss
Vik
Reynisfjara Black Sand Beach
Jokulsarlon Glacial Lagoon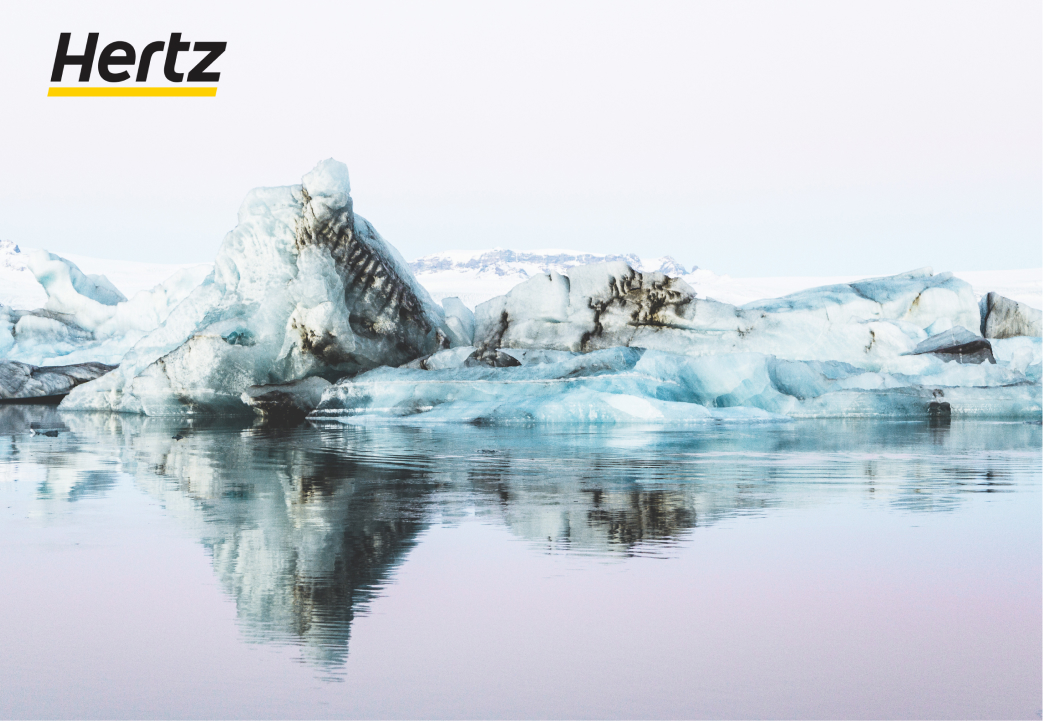 Places you can visit in North Iceland with EVs
Lake Myvatn
Dettifoss Waterfall
Akureyri
Asbyrgi Canyon
Hverfell Volcano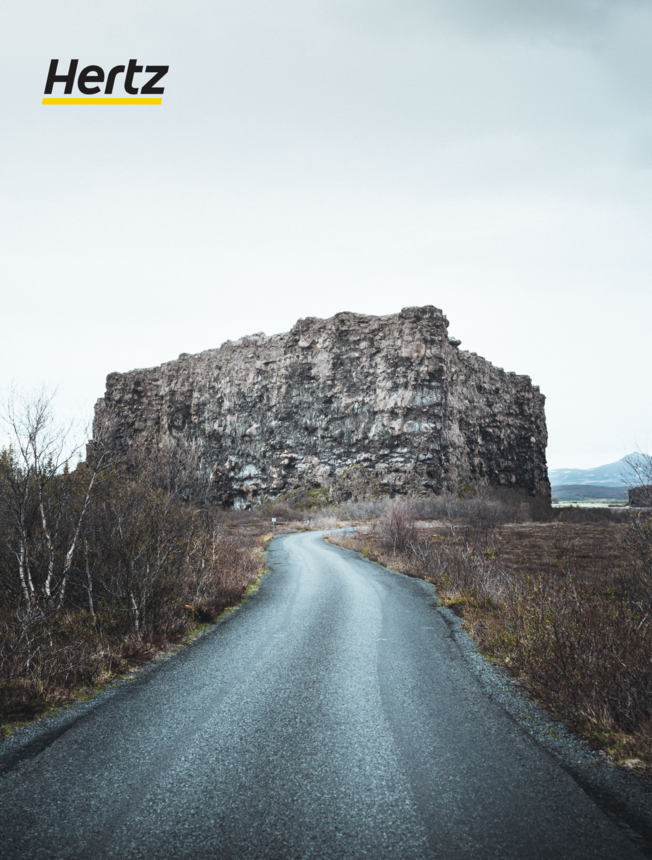 Places you can visit in West Iceland with EVs
Borgarnes
snaefellsnes peninsula
Deildartnguhver Hot Spring
Barnafoss Waterfall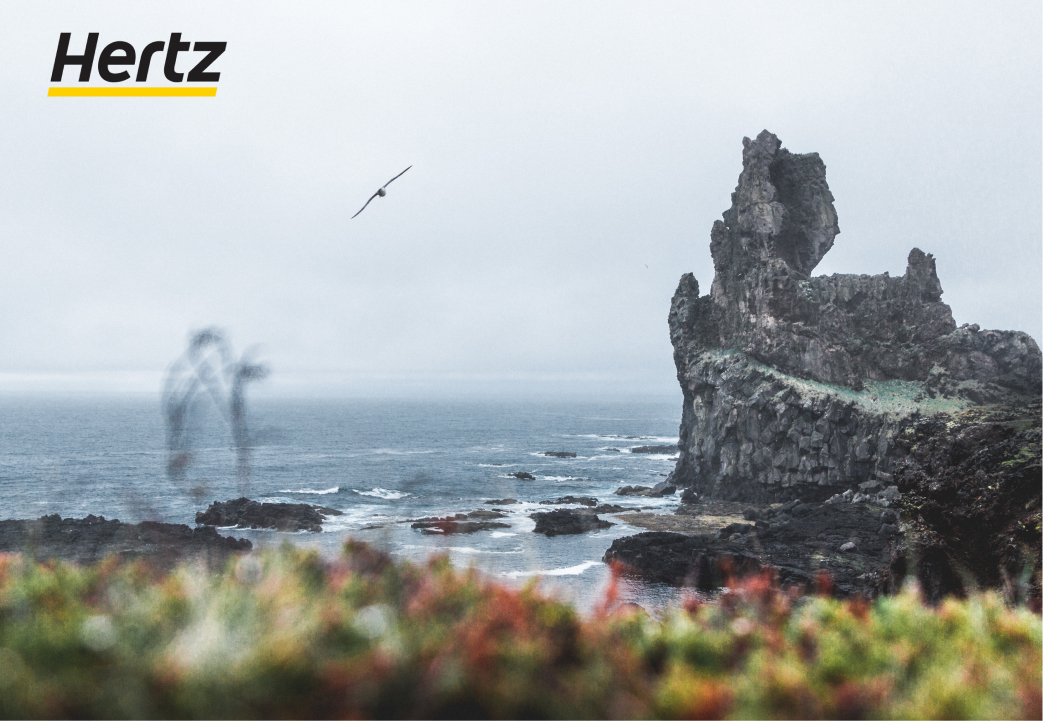 Places you can visit in East Iceland with EVs
Hofn
Hallormsstadaskogur Forest
Hengifoss Watefall
Vestrahorn Mountain
The best attractions to visit will depend on the season you're visiting Iceland and the length of your stay. Check out some of the fantastic attractions around Iceland here and our recommendations for the best local activities here.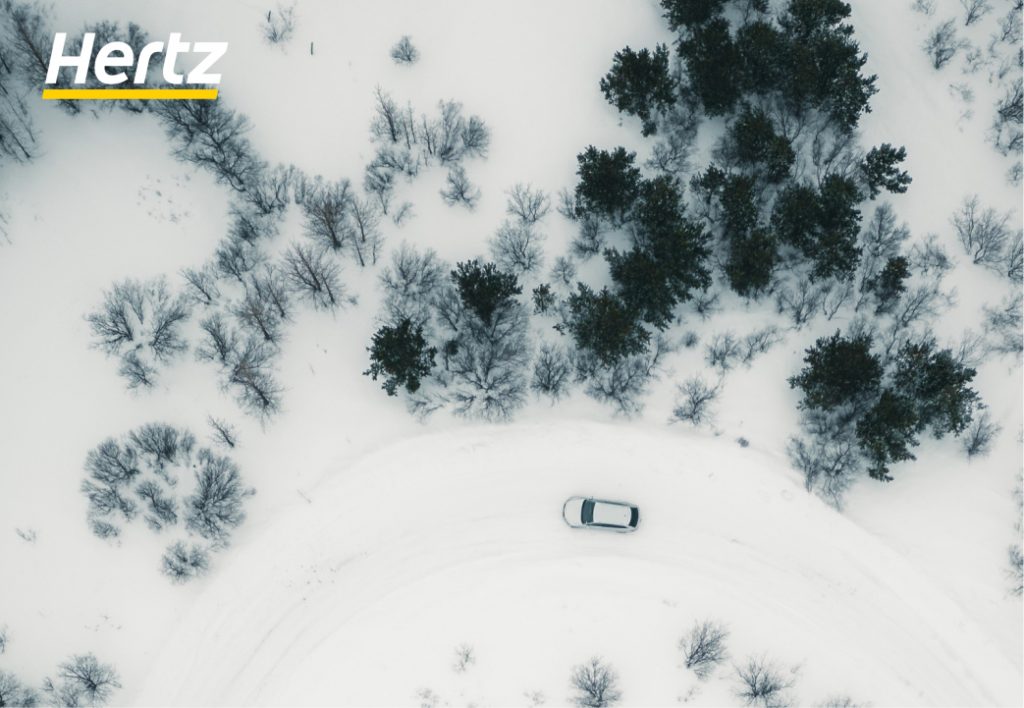 Renting an electric car in Iceland
Renting, driving, and charging an electric car in Iceland allows you to enjoy your trip in a more environmentally friendly way. Though there may be a bit more planning involved to ensure you know all the electric car charging stations, you'll ultimately save money on fuel on your holiday. With multiple electric car options to choose from, including Teslas, you can find an electric rental car that suits the needs of your group.
Always make sure to book your rental car in advance to ensure that you can secure the one you want. If you need help choosing the perfect option for your trip or need any advice, please contact our team at hertz@hertz.is.
Book your electric car rental with Hertz Iceland today.