What time is the best period to visit Iceland? Summer? Winter? Or somewhere in between? The truth is the answer is a bit more complicated than that and depends on what you plan to do while you're there. If you would like to explore Iceland's scenic green topography and enjoy near 24-hours of daylight, you would love summers in Iceland. If it's on your bucket list to witness the Northern Lights (Aurora Borealis), it would be better to visit in the winter periods when they are on display.
No matter your reason, duration, budget, or weather preferences when visiting Iceland, this guide will come in handy for the many sights to behold and activities to participate in. As locals, we'll be sharing the best time to visit Iceland and recommend the best rental car options. So, keep reading for answers to vital questions like what is the best time to visit Iceland in terms of weather? What are the best activities to keep you busy? When is the best time to see some important historical and breathtaking sites? Where do I get the best rental cars to use while in Iceland? And more.
---
Related links: Rent a car in Iceland ; see the wide selection of rental cars in Iceland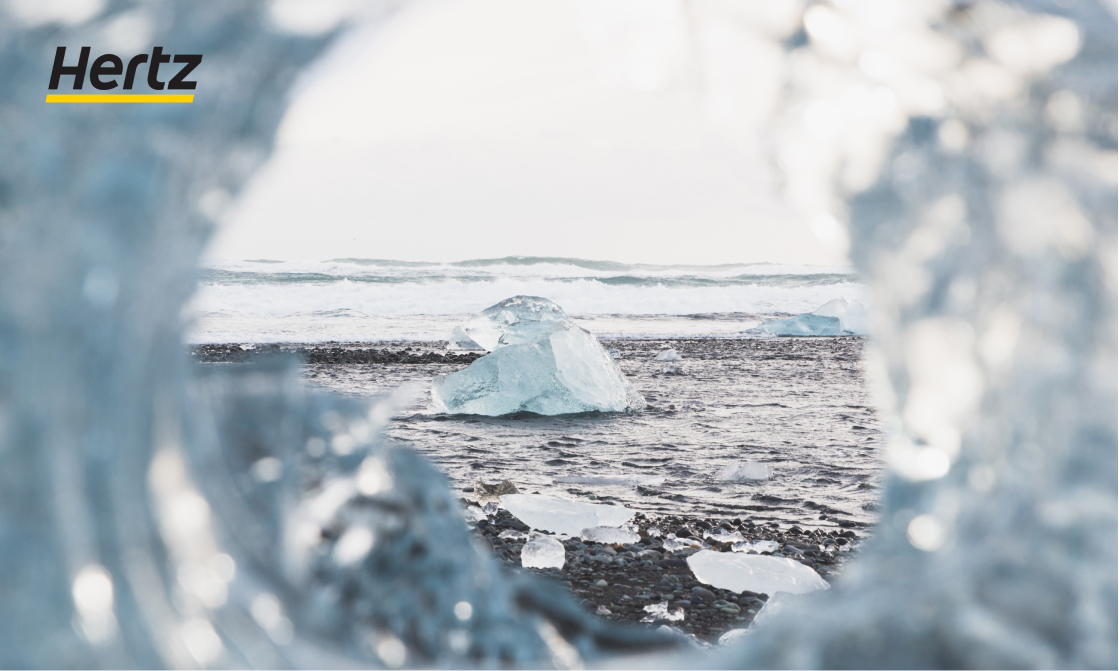 Table of content
Best time to visit Iceland in terms of weather
If you find the harsh temperatures of winter challenging to deal with (like most people) but still want to plan a vacation to Iceland, the best time for you to book your trip is during the summer months between June to August. This period of the year has the warmest weather but still offers a reprieve from scorching temperatures in other holiday destinations during the summer.
Icelandic summer temperatures range from an average of 4℃ to 14℃, and the daily sunlight exposure is highest in these periods, making for a warm but not uncomfortable experience.
Due to the lack of snow during the summer, most roads are easy to drive and offer little risk of accidents. This includes access roads that are only open during summer months and can shave time off long trips. This doesn't apply to F-Roads which are tricky to navigate all year round.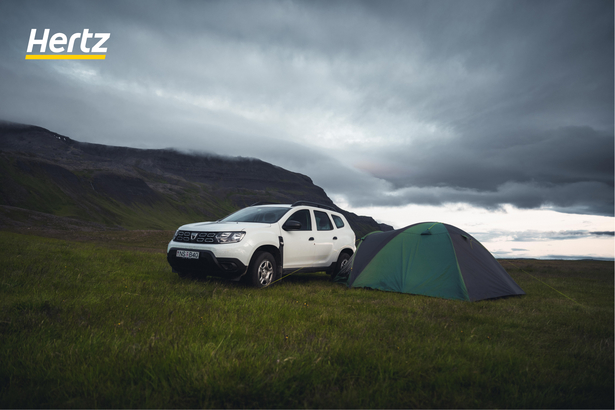 It's also the perfect time for outdoor camping, either with tents or with your own rented camper or motorhome.
If you decide to visit during the summer, there are several car options that could suit your travel needs and give you the utmost satisfaction from both a cost and comfort perspective. We offer economy and compact cars suitable for smaller groups of 1-3 people with little baggage, intermediate cars for 4-5 people. Also, we have 4 x 4 SUVs for larger crowds. For those looking to go green, we have also added electric car units to help protect the environment.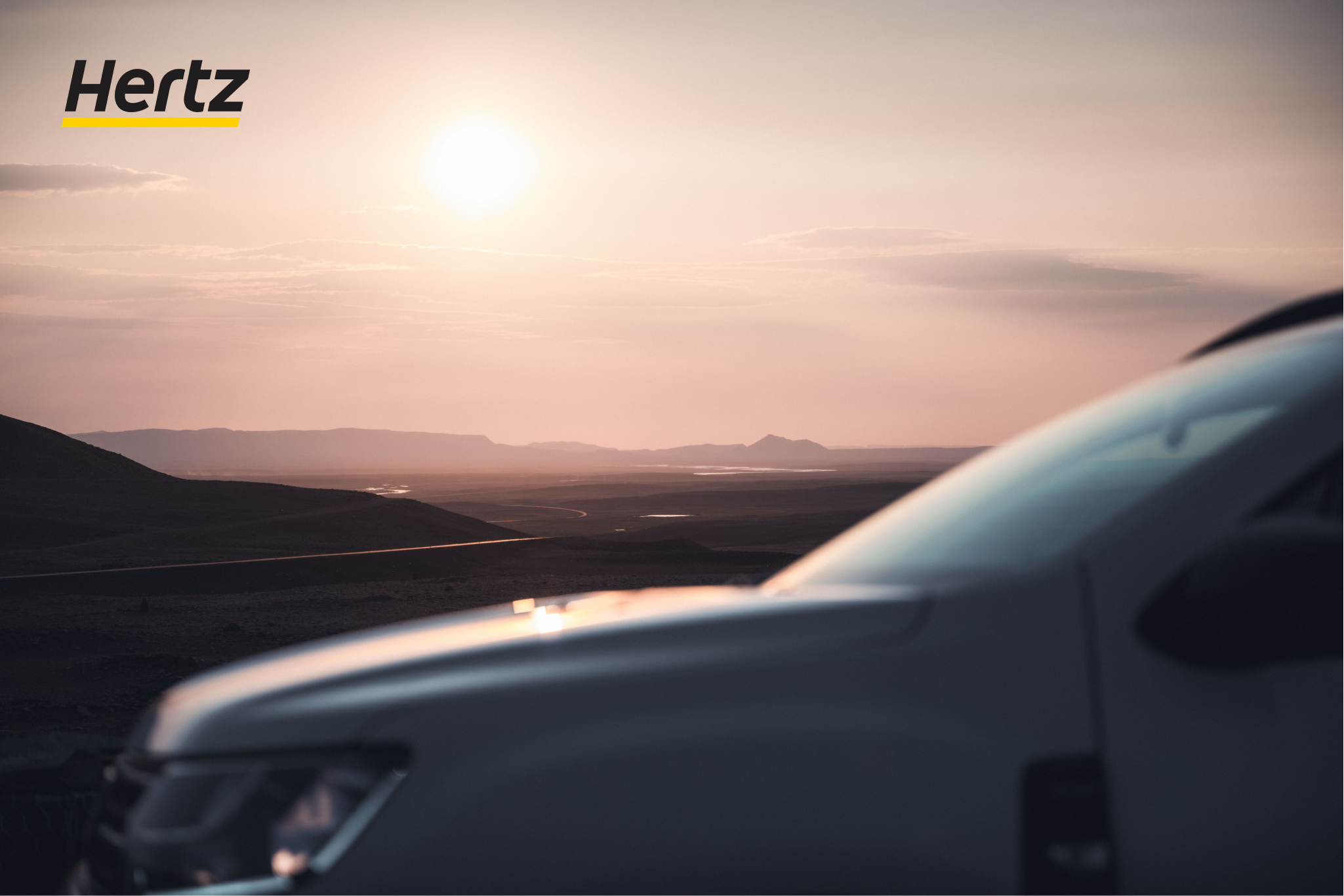 Best time to visit Iceland and see the Northern Lights
The Aurora Borealis is an exquisite showcase of nature's ability to astound and is a major reason many make the trip to Iceland. The Northern Lights are most visible during the Autumn and Winter period between September and March, although there is a small chance to see them in late August and late April.
To get the best view of the Aurora Borealis in Iceland, a few things need to be in place.
Dark Enough: The Northern Lights are best viewed at night, making Icelandic winter the most feasible time to hunt for them, as they have the lowest periods of sunshine.
Clear skies: The skies also need to be clear and devoid of clouds as they can interfere with the lights.
Away From the City: Most sightings of the Aurora are in more remote places that aren't affected by artificial light that could interfere with your perception of the Northern Lights.
Good Aurora Forecast: You should also take cognizance of the Aurora forecast put out by the Icelandic meteorological office to plan your Aurora hunt.
If you're visiting Iceland in the winter and need to get around on your own, you'll need to rent a 4×4 SUV that can navigate the roads with minimal risk.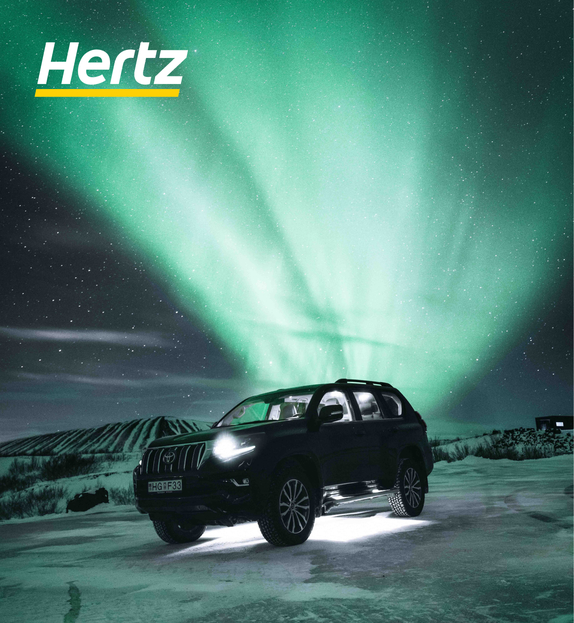 Best time to visit Iceland by rental cars
Most vacationers visiting Iceland tour the country using rental cars. It's safe, easy, and can cut expenses from taxis. Plus you can pick a car up directly at the airport. It also leaves the choice of where to go and how to get there entirely up to you! While it's by far the best method to get around Iceland, you might also be wondering if there's a 'best time' to use rental cars when in Iceland.
The answer is simple. Yes, there is. The best time to tour Iceland is all year round. Winter or summer, there will always be a suitable rental car for your needs. It's left to you to decide which ones to go for depending on the month and the season you choose to travel to Iceland.
Some seasons demand specialty cars to get around, especially winter periods where roads are hampered by snow. You'll definitely need a 4×4 SUV to access some important routes and landmarks during this time. The winter periods also require more caution when driving, as roads can be slippery with snow and difficult to navigate with strong winds. It's also wise to spread out days in the itinerary to compensate for days when any movement comes to a halt due to the weather.
Summer days are easier to navigate. There's no snow, the days are longer, and the roads can be accessed with just about any vehicle. You can choose between smaller economy or compact cars, intermediate cars, 4 x 4 SUVs and electric models, or hybrid cars.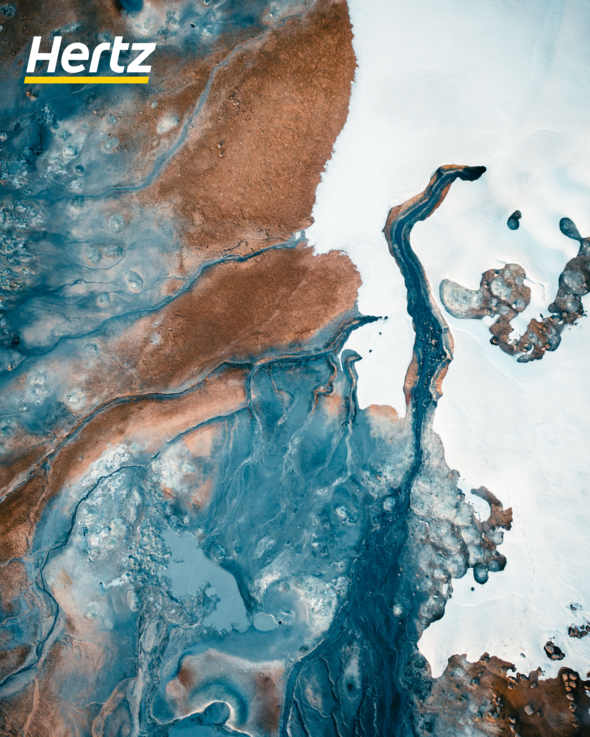 Best time to see the animals/ birds in Iceland
Another thing tourists come to see in Iceland is the wildlife, from the giant whales to the majestic rarely sighted puffins. Both animals' migrating patterns make it best to see them between early May and late August in the summer months.
Whales and other similar wildlife like dolphins tend to migrate through the Atlantic in the summer months, and the extra daylight means more opportunities to spot one along Iceland's many coastlines.
Puffins are primarily aquatic birds rarely seen on land, and they only come to the shore to lay and hatch eggs. They generally also do so in the summer months because of the abundance of sunlight and the warmer weather, which are excellent for their procreation needs.
As stated earlier, it's easier to navigate the roads during the peak summer periods. Still, if you stay in the later parts of August or early October or plan to visit earlier than June, you may consider getting a 4×4 SUV. The primary factor for your vehicle choice here will be the particular period you choose to visit and exactly where you plan to see this exotic wildlife.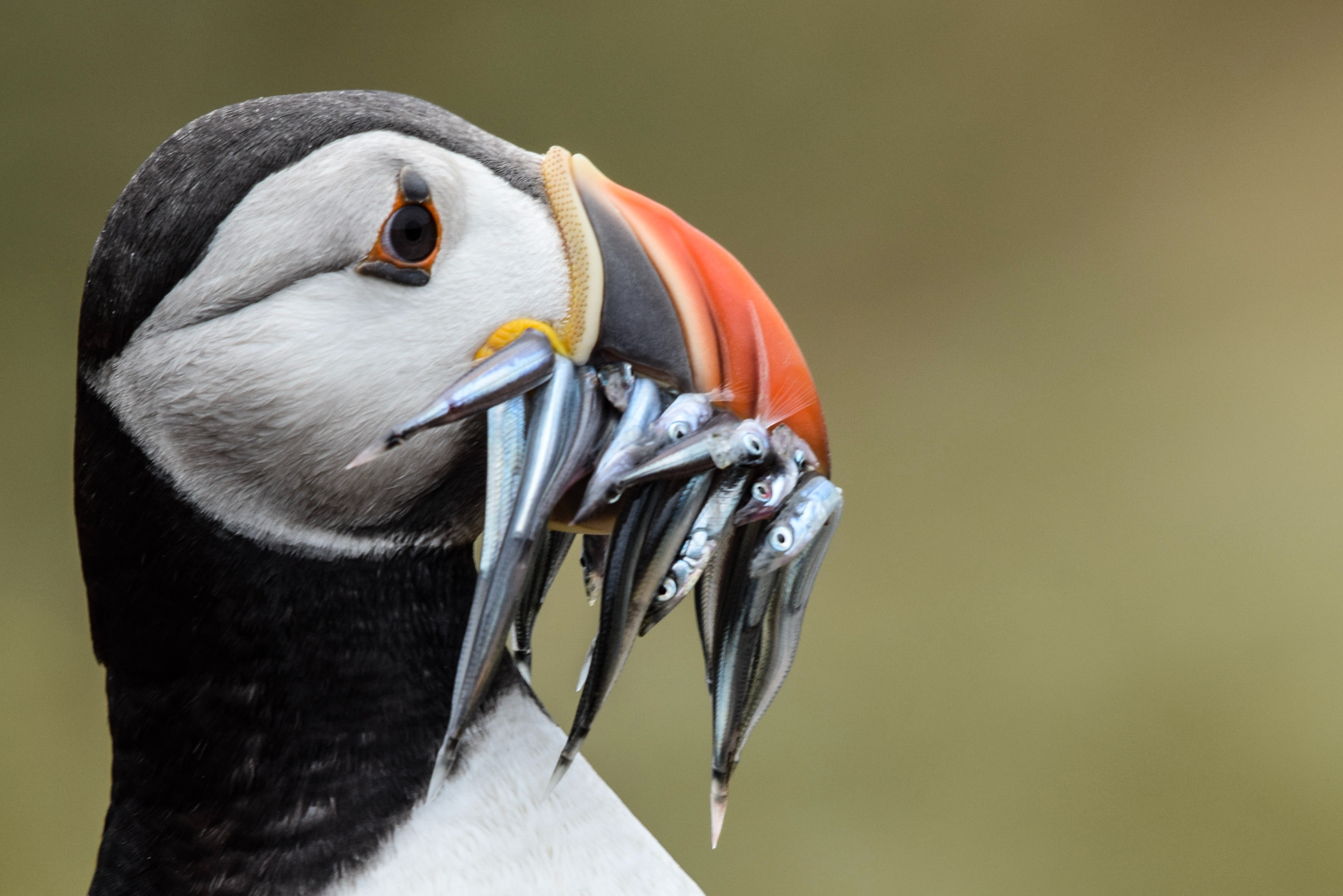 Best time to visit Iceland for outdoor activities
Iceland is replete with outdoor activities no matter what time of the year you choose to visit. Still, it must be noted that the summer periods provide an incredible variety of outdoor activities, some of which would not be possible in snowy conditions.
More tours are operating around this period, the roads are clearer, and the weather is much more tolerable. It makes the peak summer periods the best time for a holidaymaker who likes outdoor activities.
From watching unique wildlife like the puffins and visiting volcanoes, to the zodiac boat tour in the Jokulsarlon glacier lagoon, summer in Iceland is the ideal period to immerse yourself in exciting activities. Those who wish to go hiking and camping will also find the roads, weather conditions, and scenery best during the Summer months.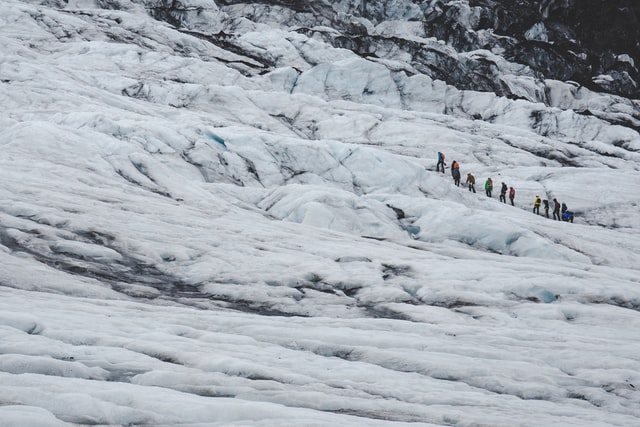 Best time to visit Iceland for glacier Ice cave
The best time to visit for many of the activities we mentioned is in summer, but that doesn't mean there are no unique winter experiences in Iceland.
The blue ice glacier caves, for example, are breathtaking. They provide a glimpse into Icelandic nature and are best explored in winter when the caves are fully formed.
The blue ice caves are wonderful to hike through, provided you use the proper equipment. For safety reasons, they are best enjoyed as part of a winter tour with a sizable group and an experienced guide (preferably a local).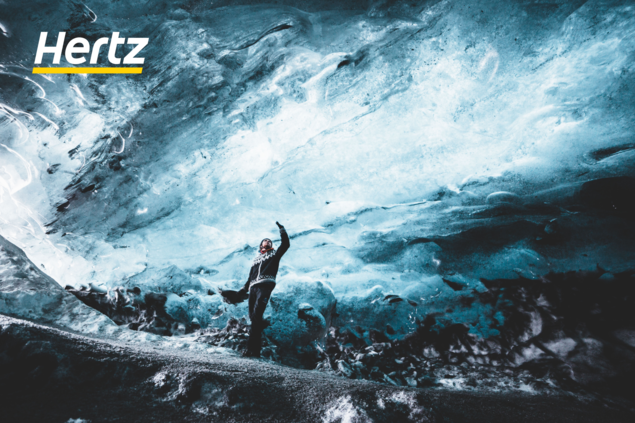 Best time to visit Iceland for 'cheap' + avoid the crowd
Iceland is a comparatively expensive tourist location, but there are also specific periods when prices of flights, accommodation, feeding, and rental cars reach their highest. This is usually during peak vacation times, generally summer, when most people desire a break in the Icelandic sun.
If you would like to visit Iceland but are on a tight budget, the best time to get economical deals would be the winter months between November and March, excluding the Christmas and New Year breaks. The reduced inflow of vacationers will mean reduced demand for flights, accommodation, and rental cars. Thus, leaving room for many ideal bargains.
The autumn period from September to October, and the spring period from April to May, offer a middle ground for prices and experiences. This is an excellent bargain period for experiencing everything Iceland offers while still being on a budget.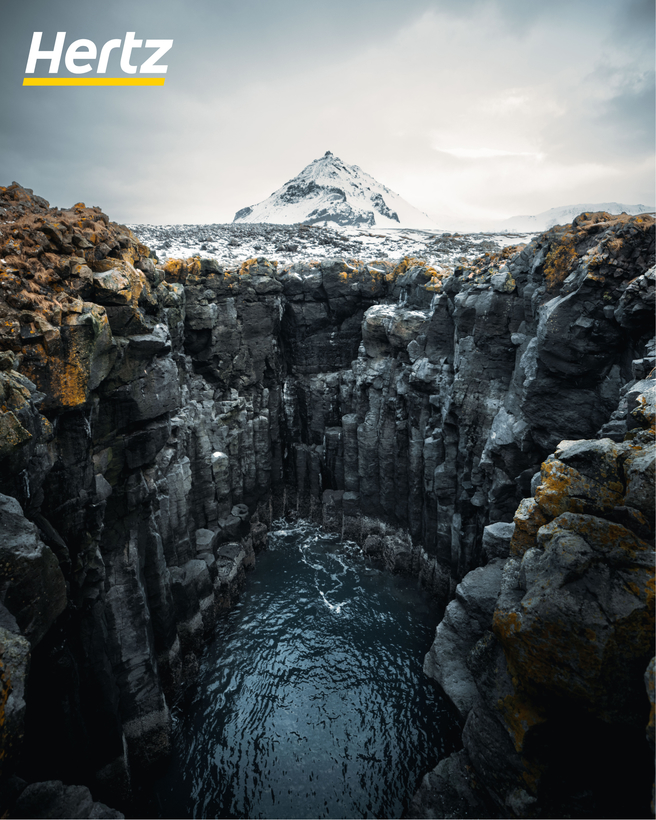 To find out the best time for YOU to visit Iceland: tips from local
The best time for you to visit Iceland depends mostly on you and what your vacation plans are. When deciding the perfect time period to visit Iceland, you should first consider the unique experiences each season affords you and which activities you would like to partake in.
Would you like to see some puffins and spend most of your time touring and camping under the midnight sun? Then visit in the summer. If your attraction to Iceland lies in the Northern Lights and ice glacier caves, then the winter period is the best period for you.
Don't forget to consider your budget as well. Find the best months for bargains and the months where you can maximize your budget. Also, figure out how you would like to get around the Icelandic plains and mountains. Do you intend on taking more tours? Or plan on driving yourself or camping from location to location?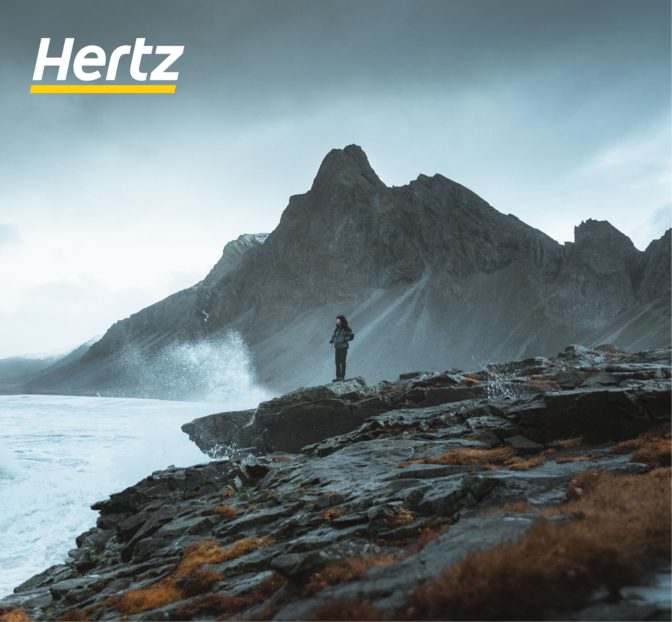 Other General travel tips
Ensure you start planning your visits as early as possible, especially if your vacation is in the summertime. This will help you avoid the mad dash to book flights and hotels that can get full far in advance. It'll also help you to get bargain deals that fit into your budget.
The most comfortable travel option is renting a car in Iceland so you can make your trip your own. This will keep your plans flexible in case you find something that piques your interest along the way.
While in Iceland, be very weather conscious as drastic weather changes can sneak up on you even during the summer months. Before leaving your accommodation, confirm the weather conditions from a verified source. Sometimes, it's best to plan your day's activities around the sites and locations with good weather.
Don't forget to have fun. Regardless of when you decide to visit Iceland, there will always be something to take your breath away. There are so many amazing places to visit regardless of the season. And with so many things to do in Iceland, there is no need to get bogged down trying to do them all. Spend time enjoying the few activities you choose to partake in, rather than trying to ick off a long list even when you may not particularly enjoy them.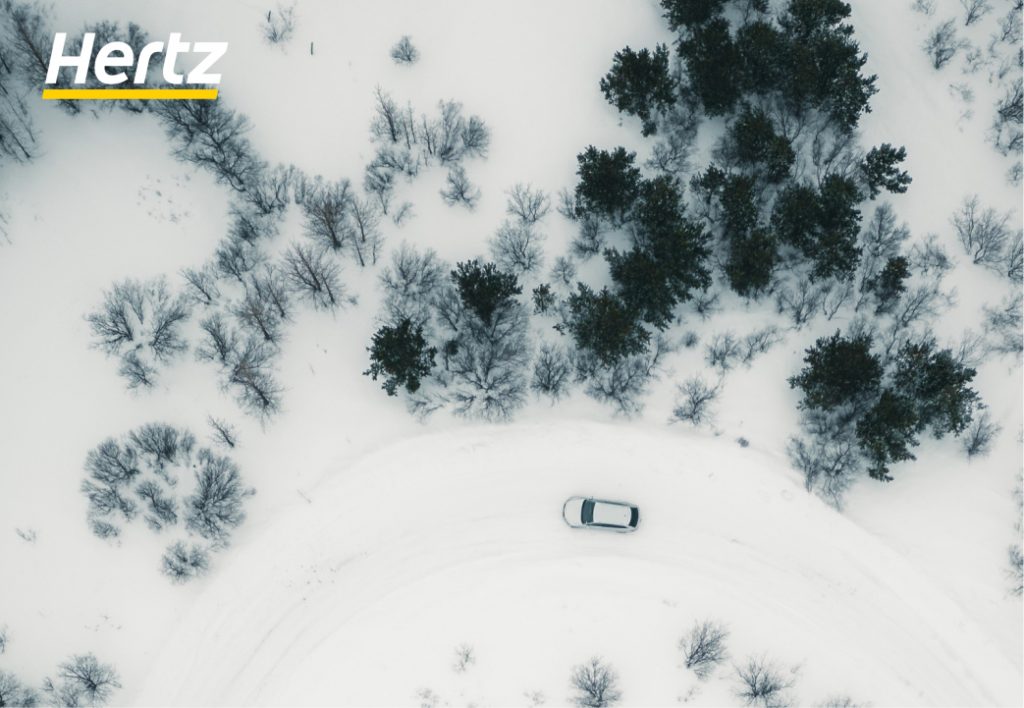 The best time to visit Iceland
So there you have it! We hope we've answered all the questions you have about which activities might be best suited for you in different weather conditions in Iceland. Now you know how to plan your budget and movement around the places you want to visit and what time would be best for you to visit Iceland.
Finally, don't forget that if you require a rental car service to get around Iceland, we have a wide range of car options that will fit your needs regardless of season, size of your travel group, or location.