Borgarnes, a serene town with fewer than 2,000 residents, sits majestically on a peninsula overlooking Borgarfjordur in West Iceland. This cultural and historical gem serves as a vital commerce hub for the region. Its size belies its historical importance, deeply rooted in Iceland's Viking past and the stories of Egill Skallagrímsson.
The Historical Tapestry of Borgarnes
Borgarnes is not merely picturesque; it's a living history book. This ancient settlement, established over a millennium ago, is intricately linked with Iceland's saga literature, especially Egil's Saga. This saga, chronicling the life of warrior-poet Egill Skallagrimsson, is a cornerstone of Icelandic culture. Borgarnes, drawing its name from Egill's farm, Borg a Myrum, is emblematic of the town's historical depth.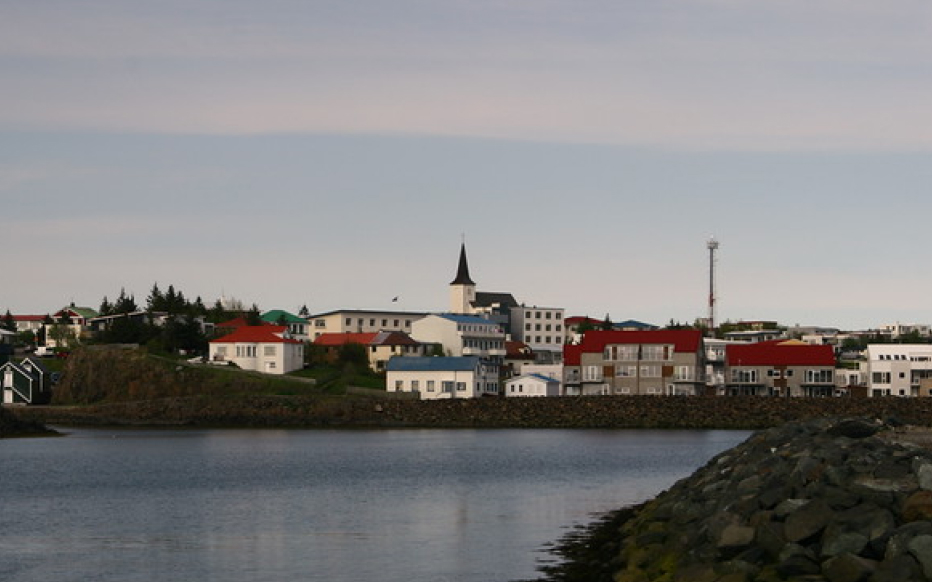 Photo via Flickr user/yashima
Travelling to Borgarnes: Routes and Rental Car Advice
Reaching Borgarnes is an effortless and scenic journey, whether you're coming from Reykjavik or exploring the broader landscapes of Iceland. The town is conveniently situated on the Route 1 Ring Road, the main artery that circles the country, making it easily accessible by car. For those coming from Reykjavik, the drive is a smooth and picturesque experience, taking you through landscapes that capture the essence of Iceland's natural beauty.
When it comes to selecting a rental car in Iceland, the choice largely depends on the season and your travel plans. For summer visitors, a standard car is usually sufficient to navigate the well-maintained roads to Borgarnes. However, for those traveling in winter or planning to explore off the beaten path, a four-wheel-drive vehicle is advisable.
Driving Route map from Reykjavik to Borgarnes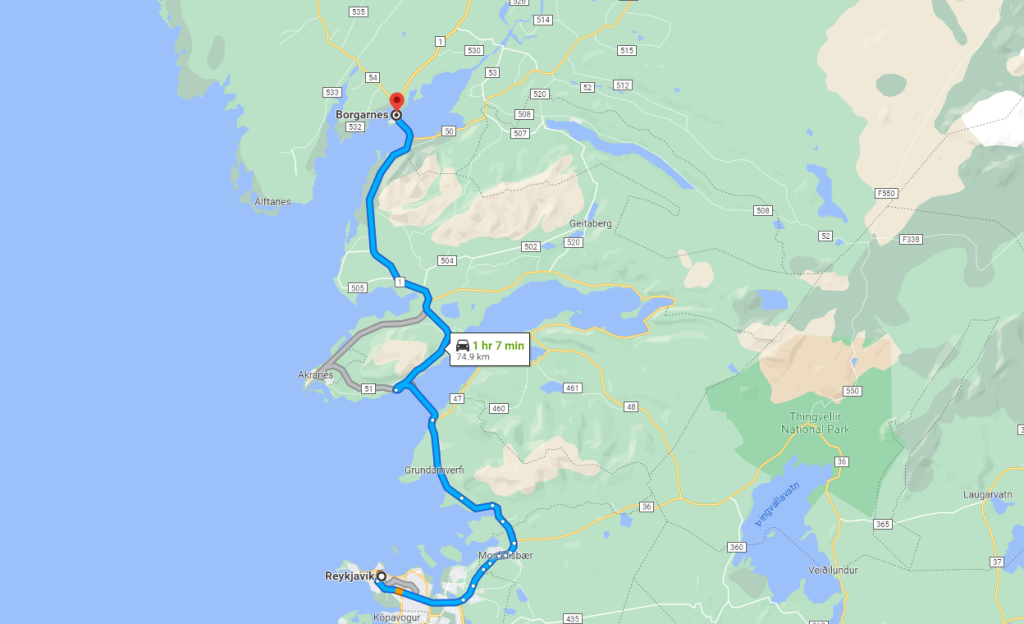 This type of vehicle offers better handling and safety on Iceland's sometimes challenging terrain, especially when dealing with snow or rougher rural roads. There are numerous rental options available at Hertz Keflavik International Airport station, Reykjavik downtown station and 11 other rental stations across Iceland, ranging from budget-friendly models to more robust, all-terrain vehicles.
Whichever vehicle you choose, it's essential to ensure it's suited to Iceland's unique driving conditions, ensuring a safe and enjoyable journey to the charming town of Borgarnes.
What to Do in Borgarnes
1. Exploring the Heart of Borgarnes
While Iceland's Ring Road brings many travelers through the center of Borgarnes, a brief detour off the main path reveals a world of delightful experiences. Beyond the supermarkets and service stations, Borgarnes offers a rich tapestry of activities, from museums and lunch spots to child-friendly attractions.
2. For Knowledge Seekers: Landnámssetrið – The Settlement Center
The Settlement Center in Borgarnes isn't just a museum; it's an interactive journey through Iceland's history. Here, visitors can engage with two captivating audio-guided exhibitions. The first takes you back to the early days of Iceland's settlement, while the second delves into the life of the famed Saga protagonist, Egill Skallagrímsson. These exhibits aren't about passive learning; they invite you to listen, touch, and participate, making the exploration of Iceland's history a thoroughly engaging and fun experience.
3. For Foodies
Borgarnes is a haven for food enthusiasts. Whether you're craving roadhouse burgers, pizza, or a scoop of ice cream, the town has it all. The Settlement Center offers a sumptuous vegetarian lunch buffet that's a hit with both locals and tourists.
For those keen on traditional Icelandic cuisine, dishes like Plokkfiskur (fish stew) and Kjötsúpa (Icelandic meat soup) are must-tries. For a cozy coffee and cake break, the Blómasetrið coffeehouse, with its charming and colorful interior, overlooks the bay and offers a perfect setting for relaxation. And for a unique dining experience, the historic merchant houses of Englendingavík, once bustling with trade, now serve coffee and cake on a veranda with serene views of the skerry coast.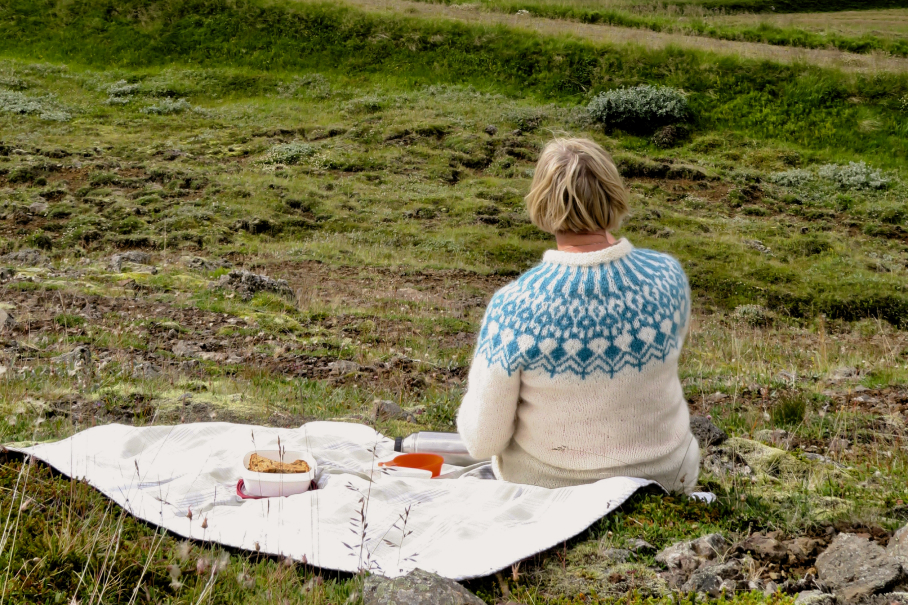 4. For Kids
Borgarnes is also a wonderland for children. Sofia's toy museum, part of Englendingavik, showcases a delightful collection of dolls, playthings, and knickknacks from the past century. The beach path past Englendingavik leads to the Bjössarólo playground, a haven of adventure built with recycled materials by Björn Guðmundsson. And for all-weather fun, the Borgarnes Swimming Pool offers indoor and outdoor pools, hot tubs of varying temperatures, and waterslides that promise endless entertainment for the young ones.
5. For Movie Buffs
Film enthusiasts have a special spot in Borgarnes: Geirabakari, or Geir's bakery. Known for its appearance in "The Secret Life of Walter Mitty," where Ben Stiller's character made a stop, this bakery offers more than just delicious cinnamon buns. The dramatic mountain-ocean scenery visible from its windows is a breathtaking backdrop, making it a must-visit for movie buffs and scenery lovers alike.
Accommodations in Borgarnes: From Rustic to Modern Comforts
In terms of accommodations, Borgarnes offers a range from rustic guesthouses to modern hotels. A hotel in Borgarnes often features amenities like hot tubs, allowing guests to unwind under the Icelandic sky. The Hraunsnef Country Hotel and Hotel Hamar stand out for their unique offerings, from an on-site farm experience to a challenging 18-hole golf course.
Borgarnes – A Must-Visit Destination in West Iceland
Borgarnes is more than a stopover; it's a journey into the heart of Iceland's heritage and natural beauty. From the historical echoes of Egill Skallagrímsson to the modern allure of its hotels and spas, Borgarnes embodies the spirit of West Iceland. Whether it's exploring the local swimming pool or delving into the sagas at the Settlement Center, Borgarnes offers a unique blend of culture, history, and natural wonders, making it an essential destination for any traveler in the 20th century and beyond.