Self-drive touring is undoubtedly the most convenient and best way to travel around Iceland. After renting a car in Iceland, the following essential thing to know well before visiting would be how to drive safely on the Icelandic roads. We have all the important information about the Icelandic road system, road conditions and weather information ready for you.
The weather of Iceland: Quick facts
The first concept you must have in mind is Iceland's weather changes rapidly, even in summer. Never be surprised if you experience the four seasons in one day: excellent weather and lovely sunshine in the morning, and all of a sudden, it starts raining or snowing with no signs in advance.
Spring in Iceland: April and May; ≈ 1°C to 7°C (about 34°-45° Fahrenheit); Cold and chilly; snow can be expected
Summer in Iceland: June to August; ≈ 5.5 °C to 14°C (42°- 57° Fahrenheit), warmest season and long daylight; strong wind or some rains can be expected, but snow is rare
Autumn in Iceland: September and October; ≈ 2 °C to 8.5°C (36°- 47.3° Fahrenheit); heavy rain and some snow can be expected in different parts of Iceland
Winter in Iceland: November to March; ≈ -10 °C to 7°C (14°- 45° Fahrenheit); heavy snow is common, and sometimes storms will hit Iceland
Change in weather conditions is always possible in Iceland. A rapid change will occur more often before, after and during the winter (between October and May).
The best way To stay safe in Iceland's ever-changing weather is to pay extra attention to the ACTUAL weather before and during your road trip. Make sure you check and know if there is any weather warning when you start driving.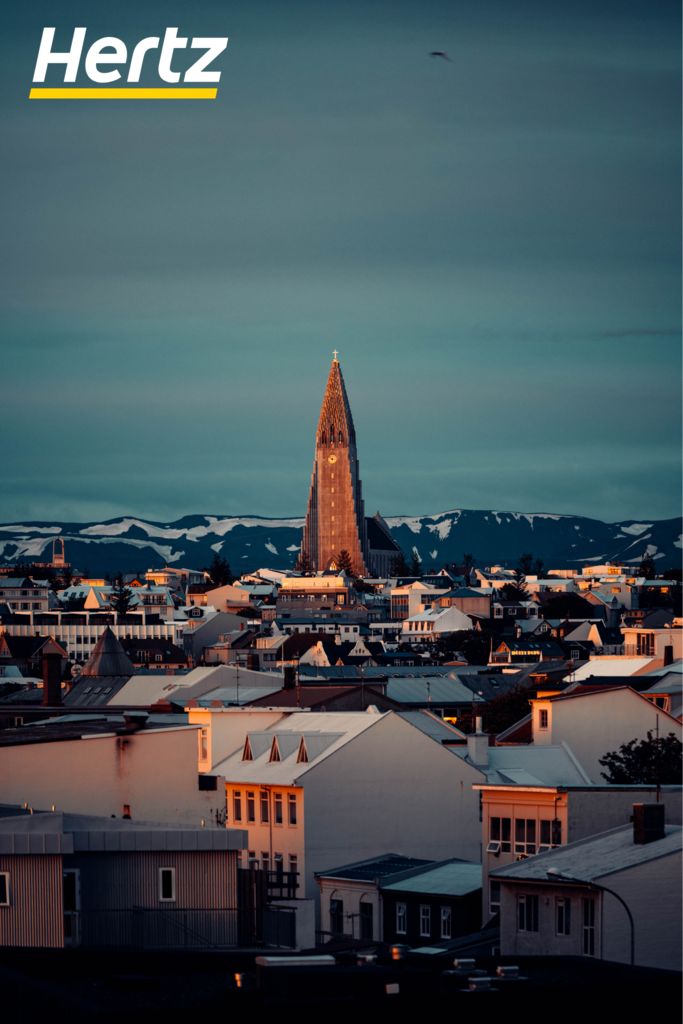 For your safety, we have also prepared a series of 12 months Iceland self-drive travel guides for you to learn more about Iceland according to your Iceland vacation schedule. Read the monthly Iceland self-drive guides in advance, be knowledgeable and travel safely in Iceland!
The Icelandic Roads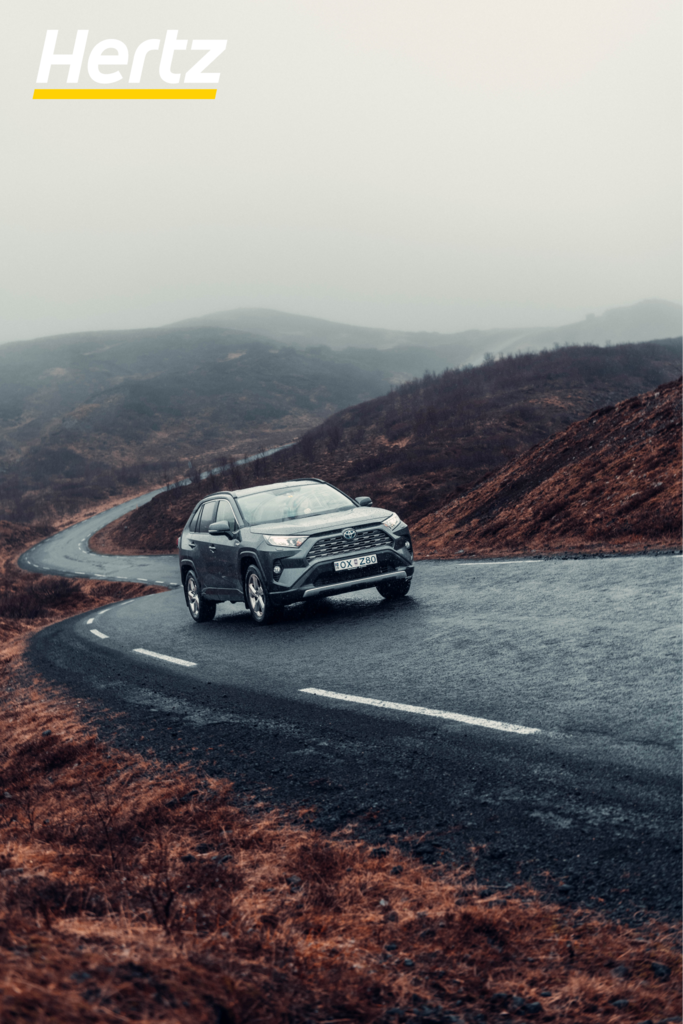 There are 3 types of road in Iceland:
Paved roads: The main highway circled around Iceland, Route 1 Ring Road is a typical example. Most roads inside the cities and towns are also paved. The usual speed limit is 90 km/hr on highways and 30 to 50 km/hr in urban areas.
Gravel roads: a big portion of roads in Icelandic road systems are gravel roads. They could be in different conditions–potholes or washboard surfaces can be commonly found. The usual speed limit is 80 km/hr.
F-roads: Icelandic mountain roads. They are ONLY open to the public during summertime (usually from mid-June to August)and ONLY accessible with 4WD vehicles as requested by law. The usual speed limit is 50 km/hr, but it is always a good idea to drive slow and steady on F-roads.
Please be reminded that: the speed limits on the actual roads you will use might differ depending on situations (e.g. road constructions, temporary closure etc.) Make sure you follow the road signs and drive accordingly, driving at slow speed if the situation requires.
1777
Live Road condition inquiry number
1778
Auto-reply road conditions inquiry number
In general, Icelandic paved roads are easy to navigate, and it is pretty easy to visit the most famous attractions with the paved Ring Road. But it is also one of the common reasons an accident happens: drivers are distracted by the views on the side due to the ease. When driving on paved roads, always make sure you can stay focused and drive according to the actual situation. Don't forget to plan in advance and have multiple rests stops in between attractions.
On the other hand, the gravel roads and F-roads are more challenging. As mentioned, there is no absolute assurance that the gravel roads are in good shape. Not only loose stone, rocks and potholes or washboards, but you will also have to deal with the 'attack' of sand or other earth materials when there is a strong wind, heavy rain, snow etc. If you are driving on gravel roads, it would be best to move at a steady slow pace, and you are also advised NOT to continue driving if you cannot handle the situation. Please call the emergency number if needed.
The Icelandic F-roads are the MOST DIFFICULT roads to drive, and they ONLY open for a short period of time in summer (mid-June to late Aug or early Sep). They are unpaved and mostly filled with sand, gravel, and stone. In some cases, an F-road might take you straight through a river – and you won't even have a bridge to go over. A 4WD vehicle is required by Icelandic law to drive on F-roads. If you are not confident, don't know much about Iceland or are not experienced with a river crossing, you are STRONGLY advised NOT TO drive on F roads, it could be very dangerous. If you decide to drive to the highland, please read the Iceland highland driving tips before your trip.
IMPORTANT TIPS
Off-road driving is straightly forbidden and illegal in Iceland. Please NEVER drive off the road at any time.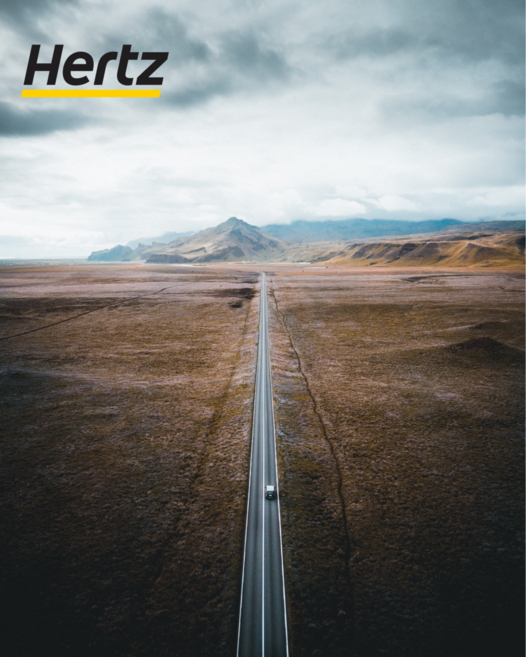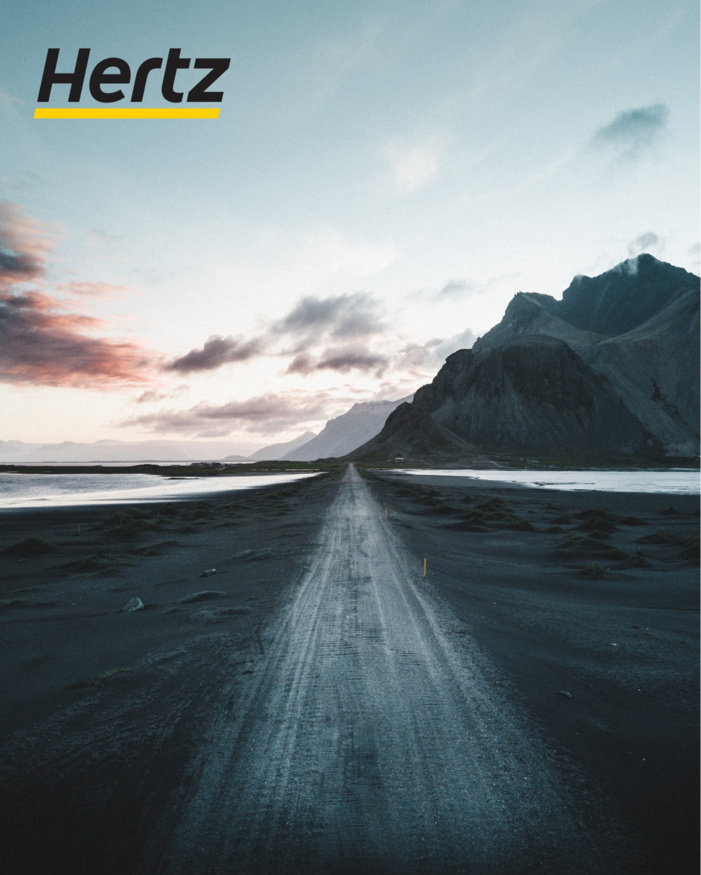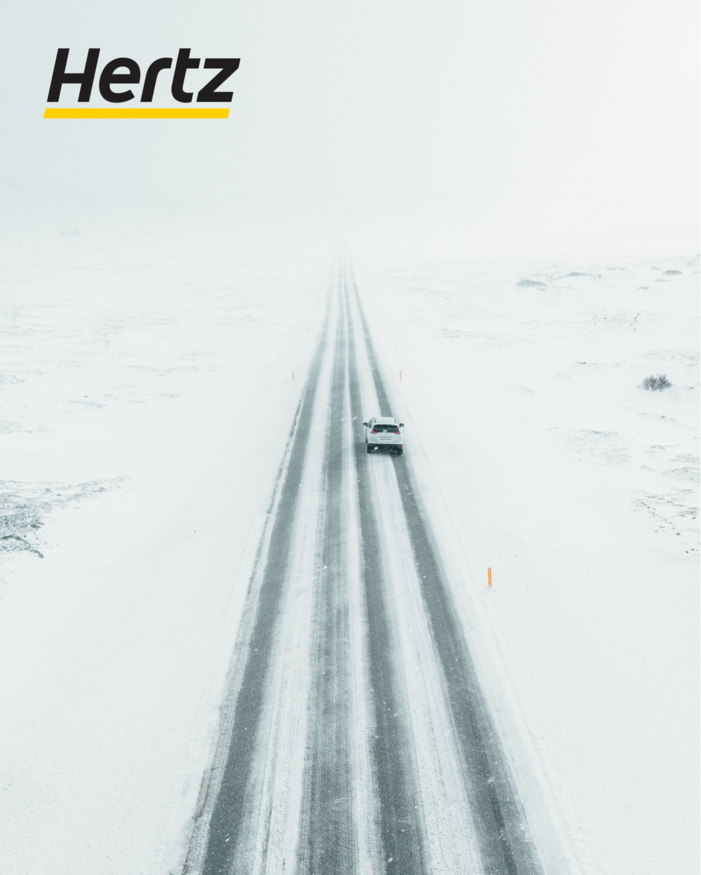 Iceland road conditions
After learning about the roads of Iceland, how about the actual road conditions in Iceland? We will briefly introduce the general road conditions according to the four seasons. If you want know more about the safety, driving and self-drive touring tips in Iceland, our Iceland self-drive blogs will be something interesting for you.
First thing first, please always check the live Iceland road condition on the IRCA website before you start your day in Iceland. As you already know, everything could happen due to the ever-changing weather in Iceland, so having the most up-to-date road info is essential. Always keep in mind that:
The distances between towns and villages could be long, so plan for stops in advance to make sure your trip is reasonably designed.
There will be rapid changes in weather conditions. In this case, the road conditions will also change rapidly
Different types of roads in Iceland require different driving techniques, don't forget to adjust the driving speed when needed
Now, let's talk about the general road conditions of Iceland in different seasons.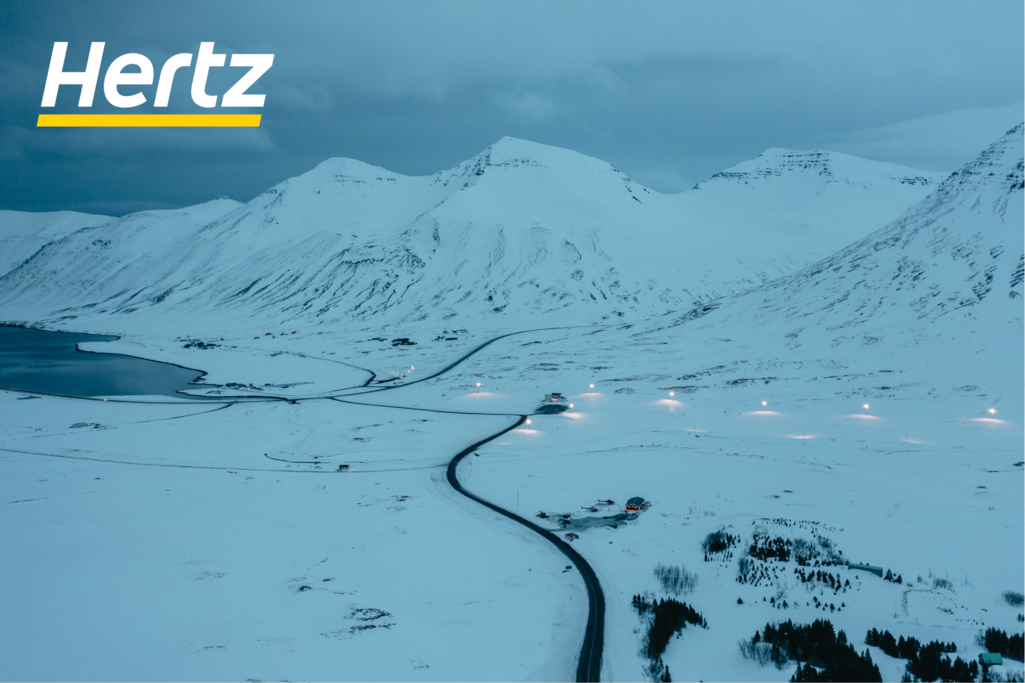 Driving in Spring Iceland-how are the roads like?
April and May are the spring months in Iceland. In springtime, most parts of Iceland are still covered with snow, so icy and snowy road conditions are commonly spotted around the country. Generally speaking, snow will start melting in Reykjavik, the Golden Circle area and the south coast area starting from early April. But all the other parts of Iceland (the North, the East, Westfjords and Snæfellsnes) are still experiencing wintery weather and road conditions.
F-roads are CLOSED in Spring. There is a small possibility of a temporary road closure in other areas of Iceland.
If you only travel the capital, golden circle and south Iceland in spring, roads are relatively easy to drive without snow cover, but it is still common to have sudden snow during this time of the year. If you travel around the country via route 1 Ring road or visit the Westfjord area, the roads will be slippery and icy. They could also be hard to drive if you don't have any snow-ground driving experience.
Driving in Summer Iceland-how are the roads like?
Summer in Iceland starts in June and ends in August. It is the easiest driving season of the year, and all roads are accessible with different kinds of rental cars in Iceland.
Except for some F-roads, all other paved and gravel roads will no longer have snow or icy surfaces. This season, you can rent a car according to your needs–a small 2WD economy car for a short trip to the South, a camper van or motorhome for a camping trip or a 4WD SUV to explore the remote areas in Iceland.
Even though the Icelandic roads are easy to drive, you should still pay attention to the road signs and the situation at all times. Do not drive fatigued or plan for an itinerary that requires more than 5-6 hours of driving per day.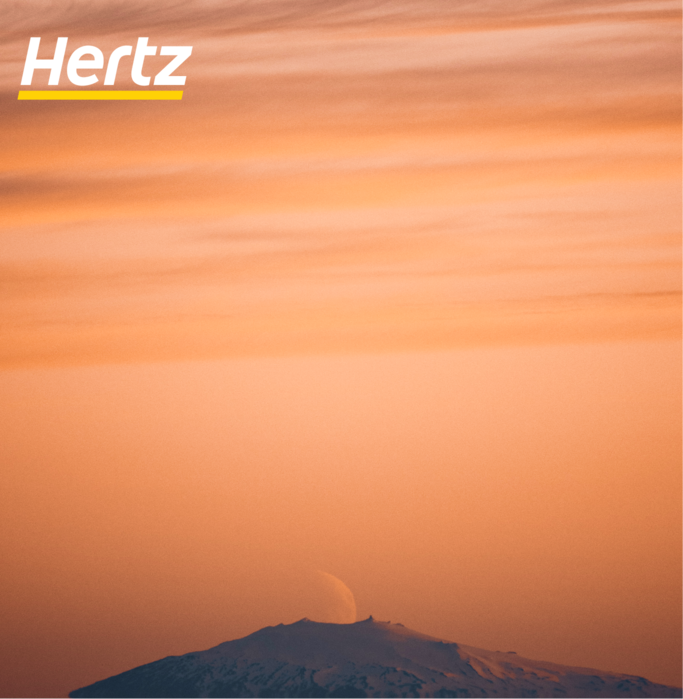 Even though the weather is stable during summer, strong wind and rains are still likely to happen–a slight possibility of a temporary road closure.
Driving in Autumn Iceland-how are the roads like?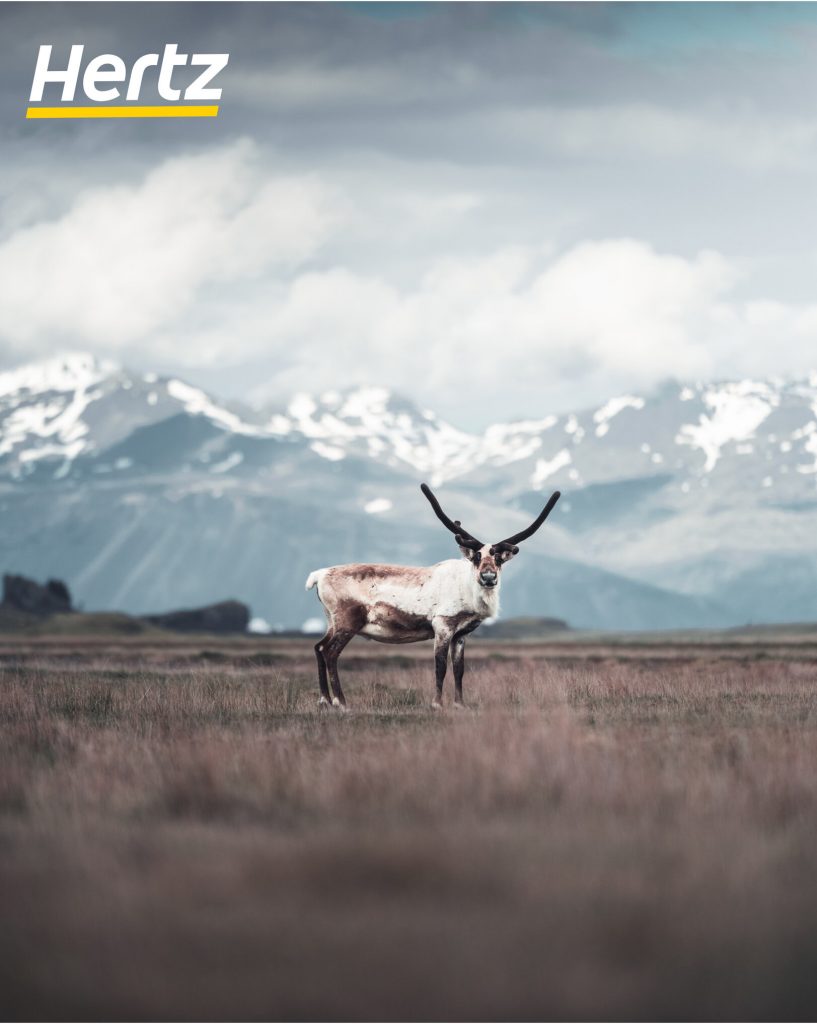 September and October are the autumn months in Iceland. Autumn is the shoulder season in Iceland when Iceland start to say goodbye to the long sunny days and welcome the long dark days again.
From September, some parts of Iceland (for example, Westfjords, East Fjord, East Fjord) might start snowing. It means the roads in these remote areas might have piled snow and be slippery, a challenge to drive starting from September Iceland. It is also not surprising that the South Coast, Golden Circle or attractions along the Route 1 Ring Road area might experience some snow in Autumn.
F-roads will be CLOSED in Autumn, most likely from mid-Sep. There is a slight possibility of a temporary road closure in other areas of Iceland.
If you are visiting Iceland in the Autumn months, for a shorter trip only focusing on the classic routes to Golden Circle and the south coast, you can have an option to rent a cheap economy/compact 2WD vehicle.
For those who plan to have a longer road trip via Ring Road or the fjords area in September or October, we highly recommend you rent a bigger intermediate or full-size 4WD car for the trip.
Driving in Winter Iceland-how are the roads like?
Iceland's winter is the longest and darkest of the four seasons. From November to March, you can expect an icy and a 'white' island regardless of where you go.
In winter, Iceland's roads can be tough to drive due to the snow, strong wind, black ice and other sudden and rapid weather changes (storm, low visibilities etc.). As the days are short and there are no road lights along the roads in the urban areas, you will only have a limited time to drive every day during winter.
F-roads will be CLOSED in Winter; only tour operators with unique big 4×4 cars can take tourists to the F-roads. There is a high possibility of a temporary road closure in all parts of Iceland, including roads inside cities and towns. PLEASE check road.is regularly, and make sure there is no storm or other weather warning during your stay in Iceland.
Local advice for tourists interested in self-driving in winter Iceland: For your safety, we recommend only drivers with winter driving experiences who are highly confident to drive on wintery roads to self-driving in winter Iceland.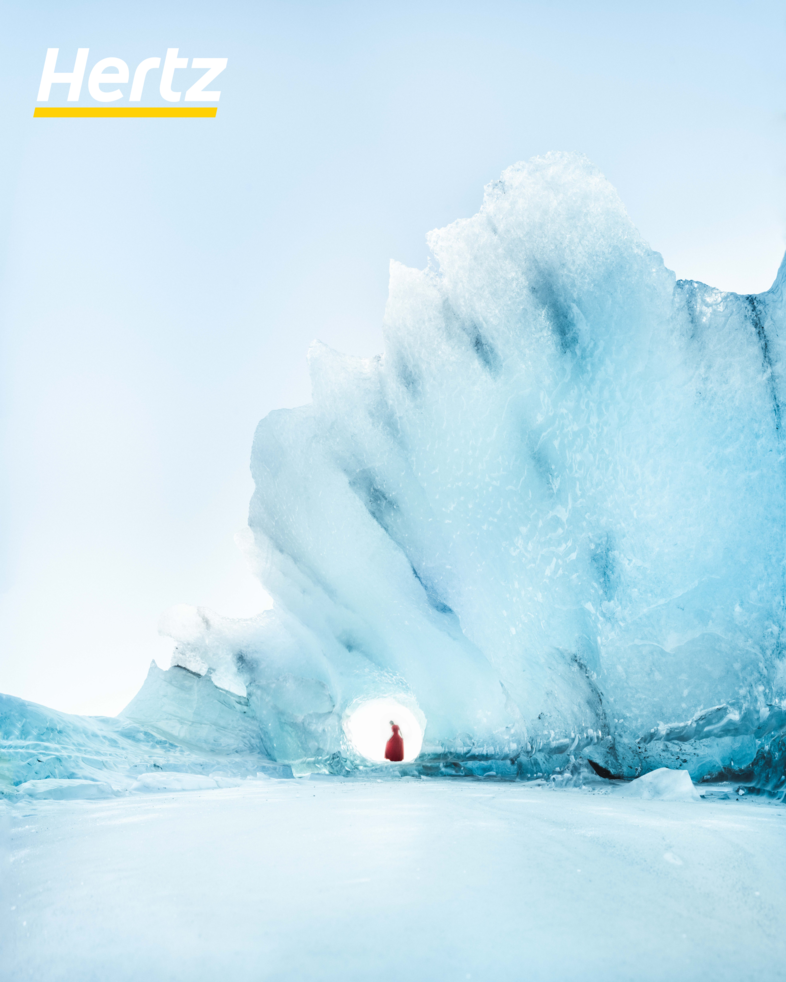 If you are confident and decide to take a self-drive road trip vacation in winter, we highly recommend renting a bigger 4WD vehicle with high chassis.
Road conditions in Iceland
After all, the most important message we want to pass on is to remind you to NEVER underestimate Iceland's weather. Always check the Iceland live weather info website and the live road condition website to ensure you are not driving under bad weather/road conditions/ road closure.
If you have any questions, feel free to email us or call us on +354 522 44 00, we are always here and happy to help.